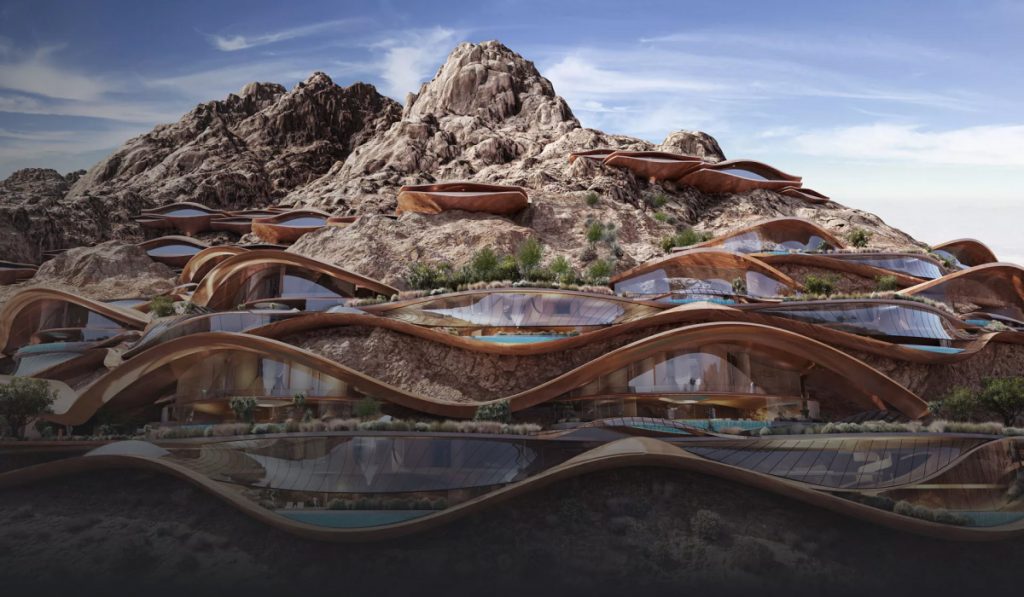 On 23 February 2023, Collective Retreats and NEOM announced a partnership to open a next-generation sustainable retreat in Trojena in the mountains of the NEOM Region in Saudi Arabia.
Under this partnership, Collective Retreats will re-imagine the outdoor hospitality at Trojena. Collective Retreats also plans to offer outdoor activities like skiing, mounting biking, hiking, and other outdoor sports as well as cultural activity programs around music, film, and food.
"We founded Collective Retreats with the singular goal of changing the way people travel. We want travelers to see the world with renewed curiosity and a greater appreciation for conservation of the extraordinary natural beauty that surrounds us," told Collective Retreats CEO and Founder Peter Mack in a statement. "Trojena provides the ultimate backdrop to achieve this mission in ways we never imagined. In addition to giving a global audience a new perspective on this spectacular mountain setting, we are committed to demonstrating that luxury travel should not be extractive and that it's possible to both preserve the environment and deliver extraordinary guest experiences."
According to the statement, the sustainability plan will include powering the mountain destination with solar and wind energy while developing technology in water desalination and brine processing to achieve zero waste residual.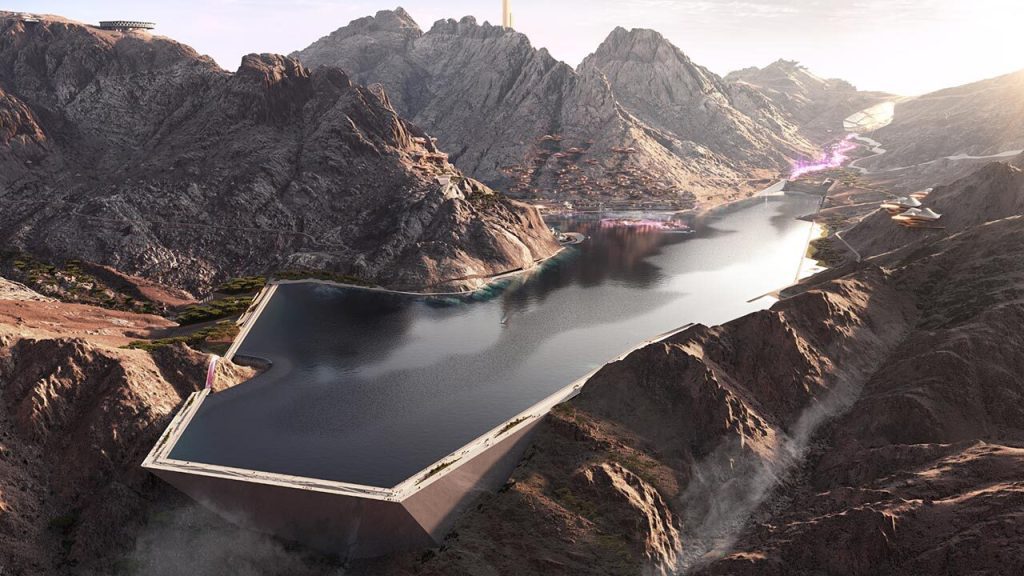 "Since its inception, Collective Retreats has been lauded for its innovative thinking and passionate commitment to sustainability making them the ideal partner for the Trojena NEOM project," said Philip Gullett, Executive Director, and Region Head at Trojena. "Collective Retreats will be outstanding stewards of this new outdoor retreat experience in Trojena and will perfectly complement the environmental and sustainability principles and practices that are at the core of the NEOM project."
Also, a few months ago, TONOMUS and Bechtel announced as partners for NEOM's Trojena. TONOMUS will provide direct access to NVIDIA's advanced AI, digital twin solutions, and digital cloud platform, which will take advantage of the planned Oracle Cloud Region to be located at NEOM. And, Bechtel was appointed Project Management Consultant for Trojena.
It is unclear, which studio will be responsible for what. But many international studios mentioned as collaborators on Neom's projects include the HOK, Morphosis Architects, OMA, Oyler Wu Collaborative, Peri Cobb Freed & Partners, Peter Cook, Studio Fuksas, Zaha Hadid Architects, UNStudio, Aedas, LAVA, and Bureau Proberts.
"Collective Retreats has a well-earned reputation for connecting guests to the most spectacular natural settings, in ways that few others have done before while staying true to its core values of conservation and sustainability. With Trojena and NEOM overall being home to some of the most breath-taking landscapes, we're thrilled to have selected a partner that shares our ambition to forge a new path for our industry, one that's characterized by travelers living with nature," added Chris Newman, Executive Director, Hotel Development at NEOM.
It plans to open in 2026.