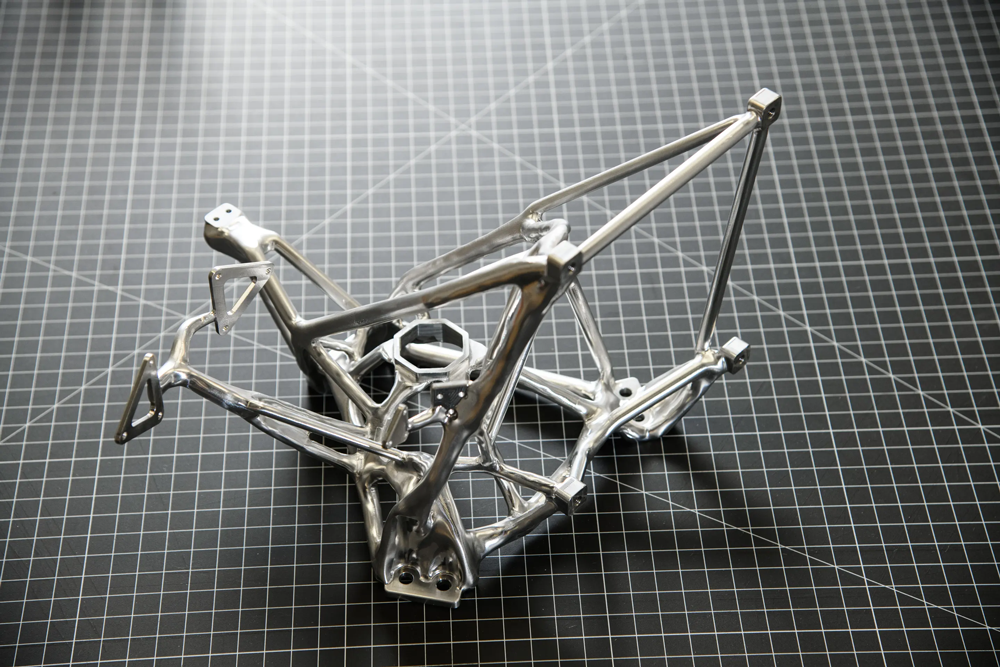 NASA has created Evolved Structures, a novel approach that uses artificial intelligence (AI) to construct metal brackets and mounts for its space exploration missions. The system's generative algorithm produces designs that are much stronger than human-designed counterparts while saving up to two-thirds of the weight. Evolved Structures have been utilized to create everything from scaffolds to optical benches, the latter with "nearly bone-like" organic structures that can withstand higher structural pressures than human-made parts.
"They look somewhat alien and weird," Research Engineer Ryan McClelland said, "but once you see them in function, it really makes sense."
The system relies on human input in the form of a precise brief, detailing the requirements for the part, including the load it has to carry and what forces it will be exposed to. This data is fed into the generative design software, which is able to produce 30 to 40 iterations in a few hours, each improving on the last to evolve an optimal structure.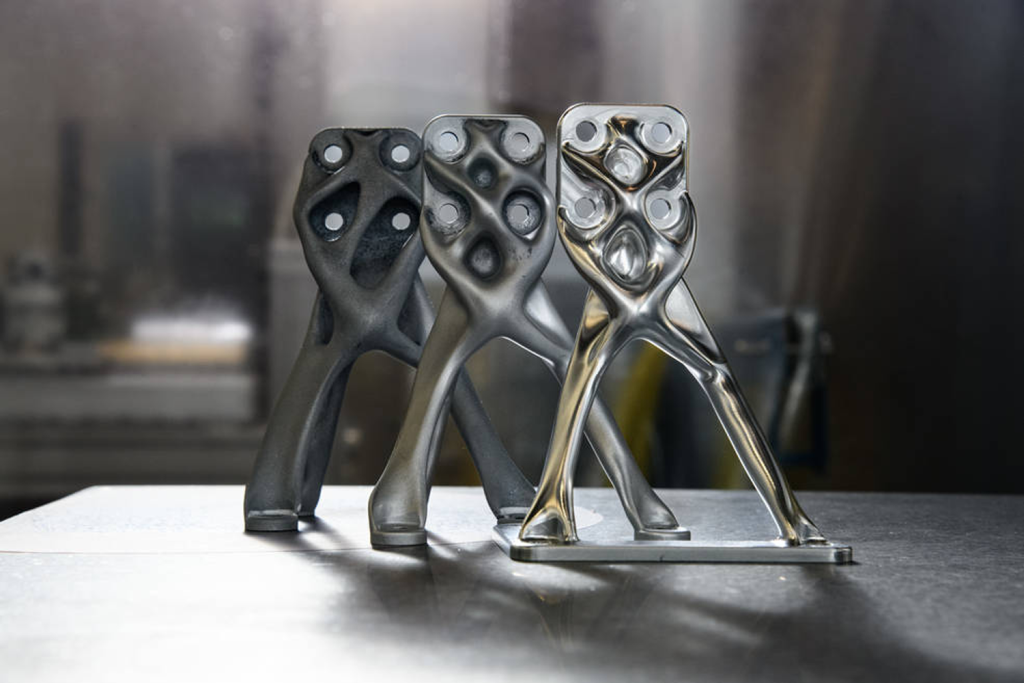 The final design can be fed straight into a digital manufacturing process and machined by a standard computer numerical control (CNC) mill based on the computer-aided design (CAD) model. From design to production, this process can take as little as one week. The traditional process involves passing the design around between a designer, a stress analyst, and a machinist, which can take months or years depending on the project.
AI connects the dots, McClelland said but producing complex structure designs in as little as an hour or two. "The algorithms do need a human eye," he said. "Human intuition knows what looks right, but left to itself, the algorithm can sometimes make structures too thin."
According to Dezeen, NASA research engineer Ryan McClelland estimates that the Evolved Structures process is around ten times faster than NASA's normal process. He predicts that the design process will become common practice when designing structural parts, electronics, and other subsystems within NASA's instruments and spacecraft, helping to reduce both the time and cost associated with space exploration. "I really think AI has the potential to drastically lower the cost of developing these complex systems because it's really great at these sorts of things," he said.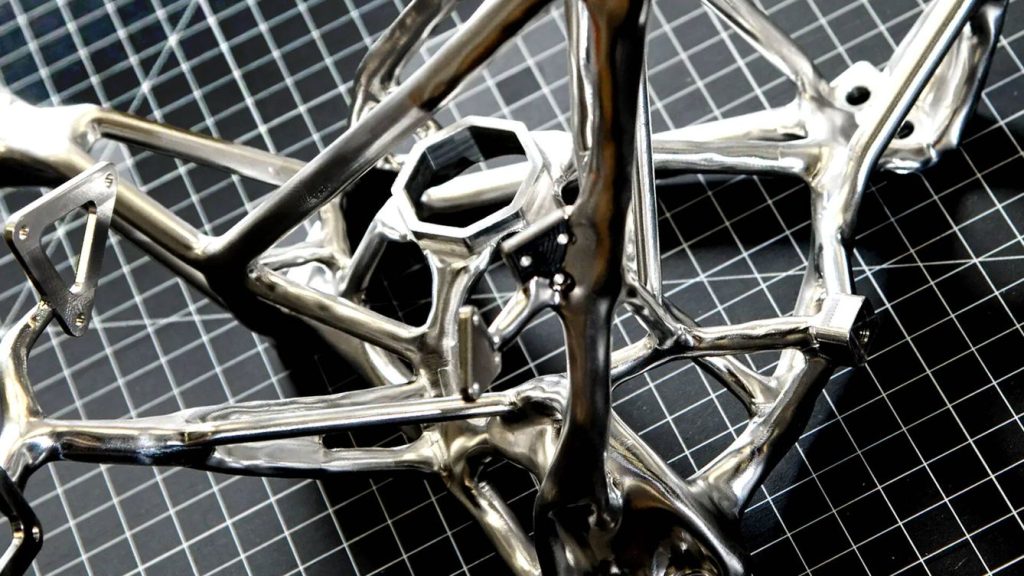 NASA missions at various phases of design and construction have used McClelland's evolving components, including astrophysics balloon observatories, Earth-atmosphere scanners, planetary sensors, space weather monitors, space telescopes, and even the Mars Sample Return mission.
Peter Nagler, a Goddard physicist, used evolved structures to aid in the development of the EXoplanet Climate Infrared TElescope (EXCITE) project, a balloon-borne telescope designed to study hot Jupiter-type exoplanets orbiting other stars. EXCITE, which is currently being built and tested, intends to use a near-infrared spectrograph to make continuous studies of each planet's orbit around its home star.
"We have a couple of areas with very tricky design requirements," Nagler said. "There were combinations of specific interfaces and exacting load specifications that were proving to be a challenge for our designers."
McClelland created a titanium scaffold for the back of the EXCITE telescope, which connects the IR receiver, which is housed inside an aluminum cryogenic chamber, to a carbon fiber plate that supports the primary mirror. "The thermal expansion properties of these materials are significantly different," Nagler explained. "We needed an interface that wouldn't stress either material."
The EXCITE mission's SUV-sized payload will be launched by a NASA Super-Pressure Balloon, with an engineering test flight scheduled for the fall of 2023.
McClelland believes that 3D printing with resins and metals will pave the way for larger components such as structural trusses, complicated systems that move or unfold, and advanced precision optics. "These techniques could enable NASA and commercial partners to build larger components in orbit that would not otherwise fit in a standard launch vehicle, they could even facilitate construction on the Moon or Mars using materials found in those locations."