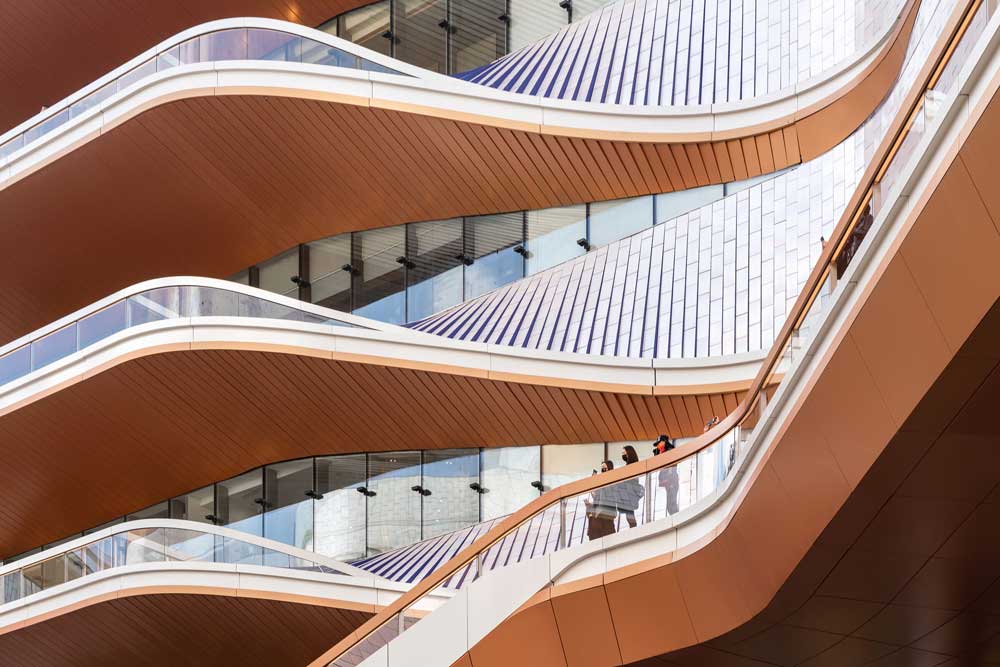 Designed by UNStudio, the Shanghai Jiuguang Center is the largest retail complex in north Shanghai in partnership with Nihon Sekkei. The design of this brand-new shopping destination, located in the heart of the bustling area of ​​Shanghai, combines a cutting-edge shopping ecosystem with a people-centric and user-friendly destination.
Collaboration is key to creating a symbiotic relationship between commercial aspirations and architectural interventions. While Nihon Sekkei was asked to develop the outer shell of the Shanghai Jiuguang Center, they were tasked with developing the mall as a landmark for customers and the wider neighborhood.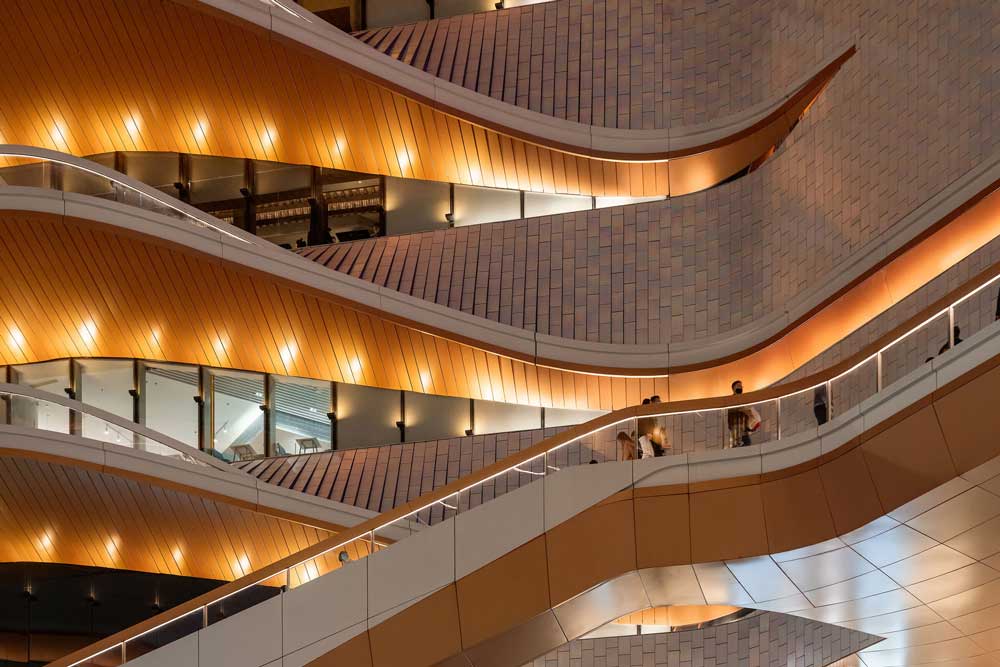 Examining the many ways users can interact with different spaces and creating curated shopping experiences for different users informed the design of the building. This results in a synergy between architectural and interior design, building and human scale, geometry and materials, and interior-exterior relationships. The close relationship between exterior and interior continues in the organization of three interior spaces located around the perimeter of the courtyard. Each category has its own identity and realization, based on three different themes that vertically connect the shopping experience and help orient the customer.
The urban playground, with its bright and colorful material combination, embodies the bustle of the outdoor city. The realization of an urban oasis aims to reconnect with nature, using warm tones and brass joints throughout. The urban catwalk depicts the nocturnal atmosphere reflected in the dark and glossy materials used.
Three voids anchor the public circulation areas and create vertical space through the different retail levels. They also provide daylight to the circulation spaces, while providing glimpses of the outdoor courtyard. On each floor, a continuous commercial avenue leads to all the shops and is connected to a variety of attractions. This commercial avenue, together with three thematic voids, forms an internal public space that generates a continuous flow of people, adding to the overall orientation and curated experience of the building.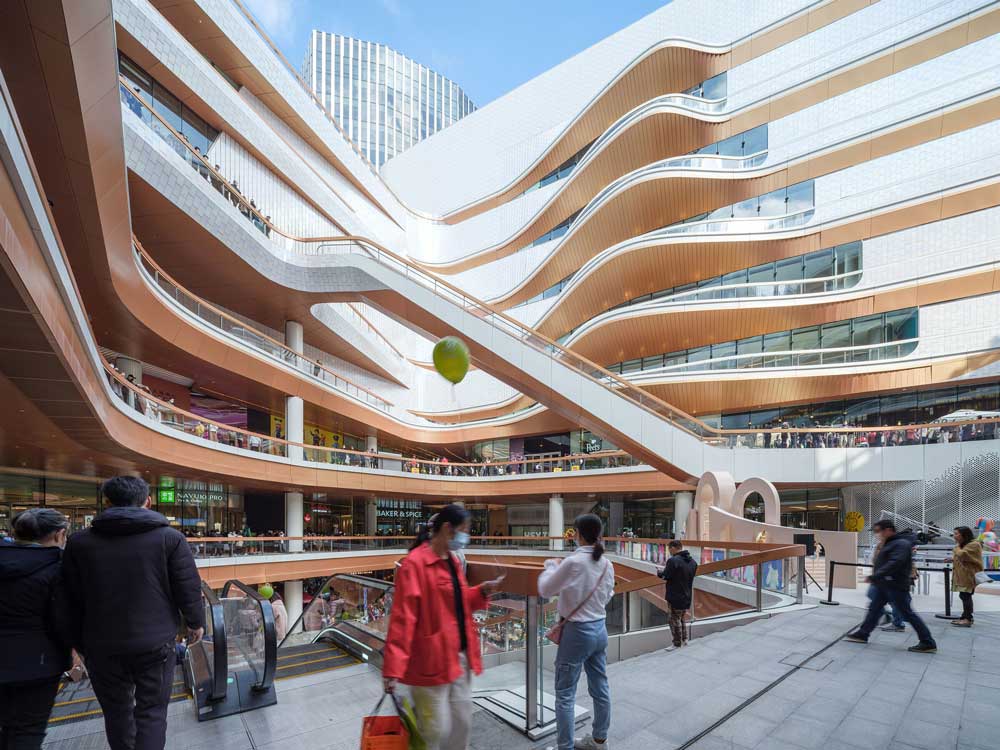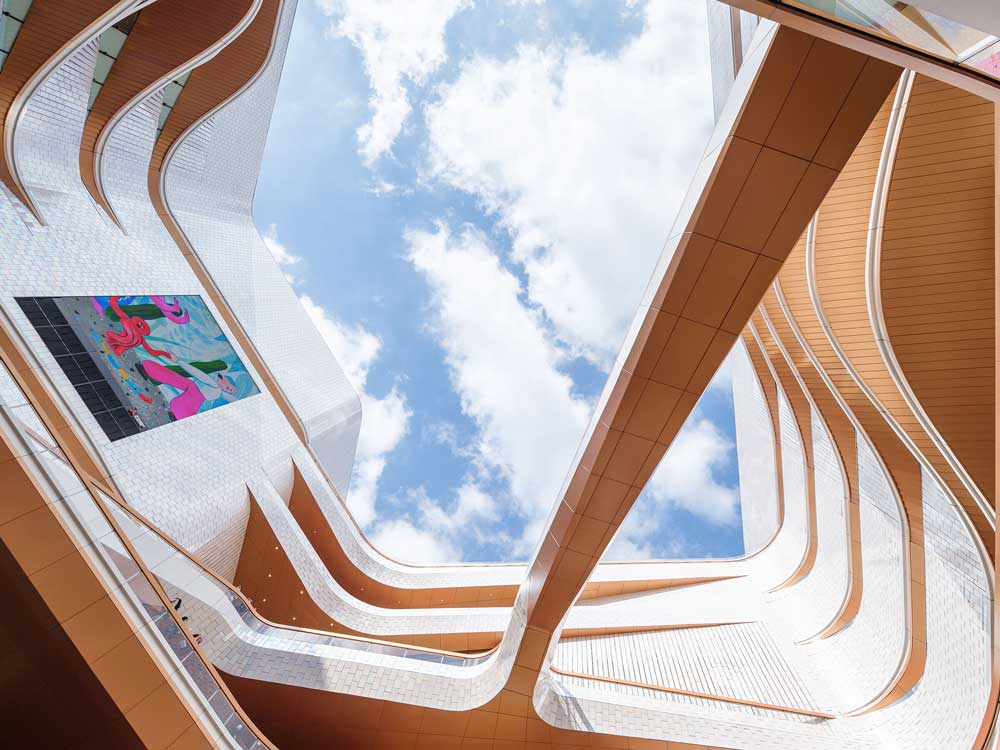 Project Info
Architect: UN Studio, Nihon Sekkei
Client: Lifestyle China Group Limited
Location: Jing'An, Shanghai
Building surface:
Shopping mall GFA: Ca 120,000m2
Design area retail: 50,000 m2
Design area office: Ca 18,290m2
Programme: Courtyard Facade, Retail Interior, Office Interior, Courtyard Landscape
Status: Completed