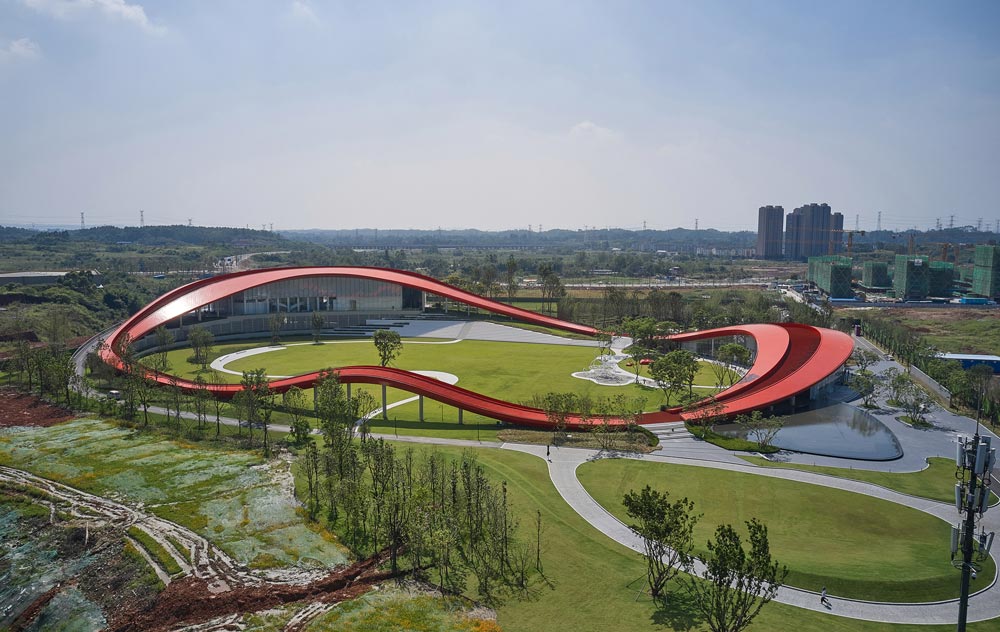 An undulating walking trail has been created by the Rotterdam based architecture studio Powerhouse Company as part of the development plan in Chengdu, China. This informal icon, also known as the Loop of Wisdom twists, twirls, curls, folds and follows the lush green terrain, winding and lacing through a vivid park promoting healthy relationships in an aesthetic balance.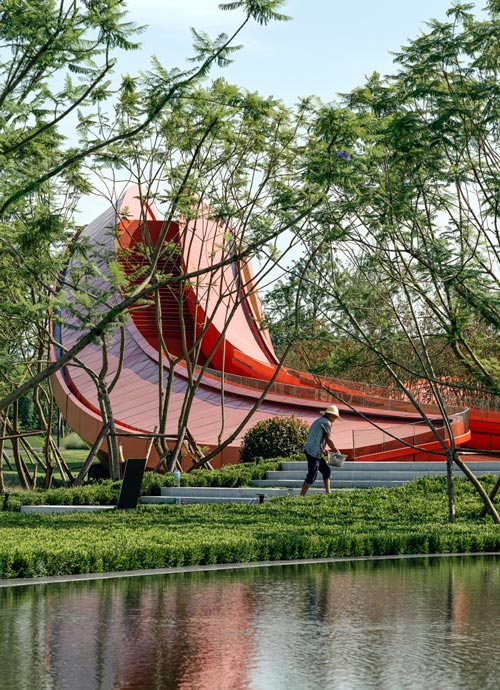 The striking red structure embodies a timeless architectural concept, resonating as a fluidic motion in a spectacular stance. The organic form is a gentle invitation elegantly taking a circular shape that adheres to the topographical geometry. Two programs are entitled to this single structure. The design of a continuous ring that loops about an archetypal and universal form which is organic and enigmatic is an instant eye-catcher. The rise and fall of the curves integrate spaces for the program while being envisioned as a roof observing stunning views.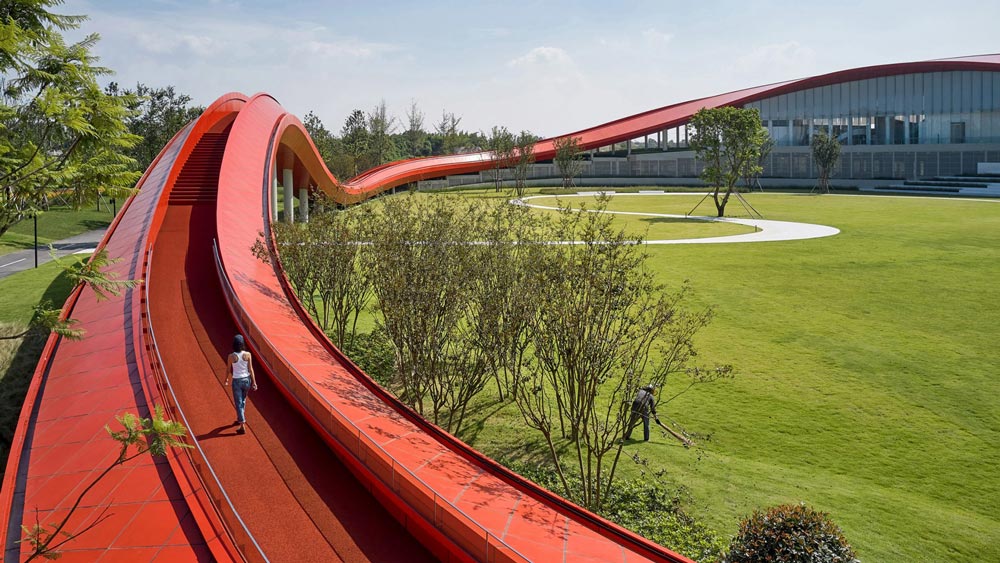 This icon invokes exploration into its designed spaces ushering a union of architecture and nature. The surrounding spaces respect the traditional Chinese crafts while allowing refreshing public spaces to sit, relax and reflect.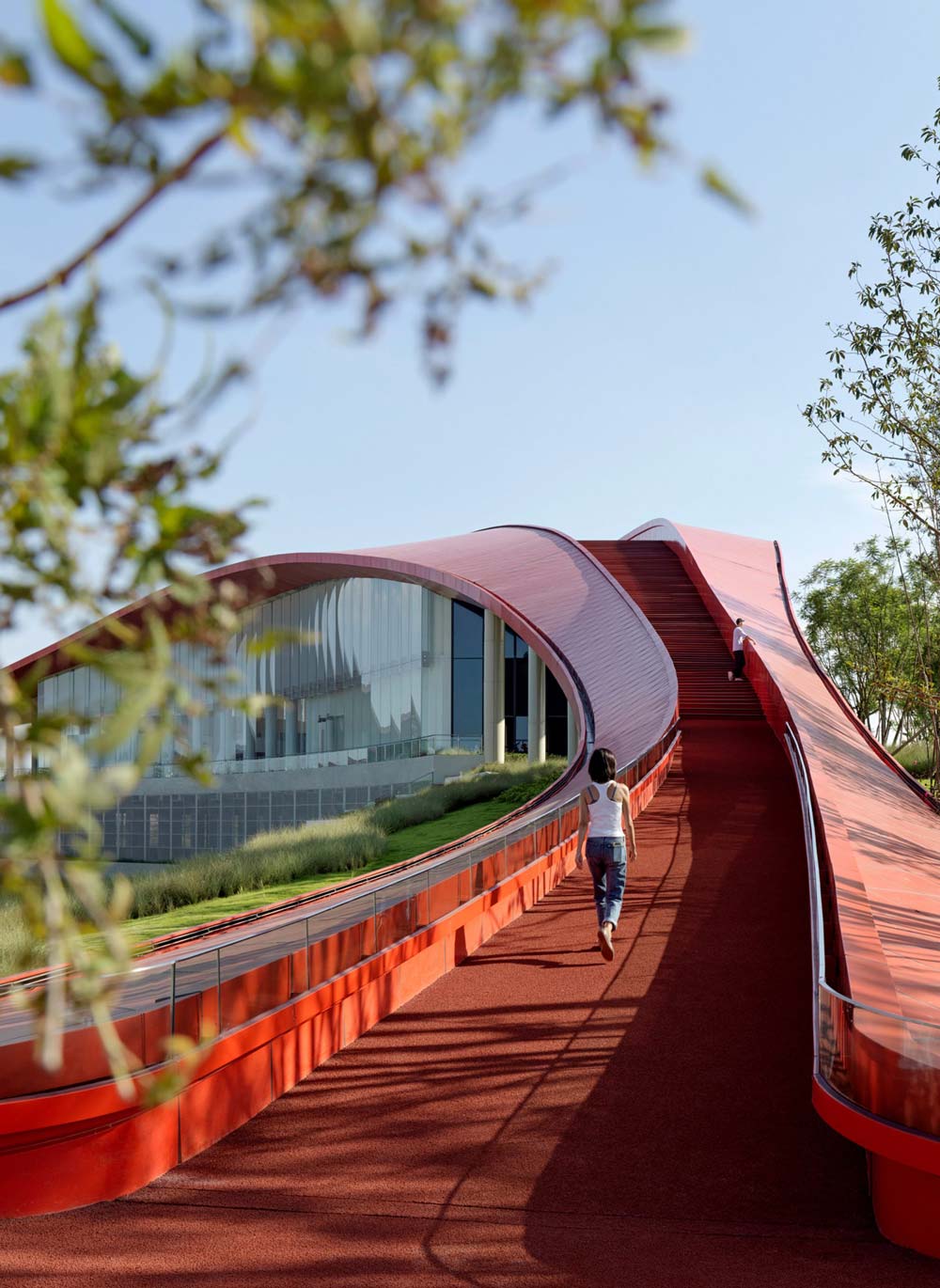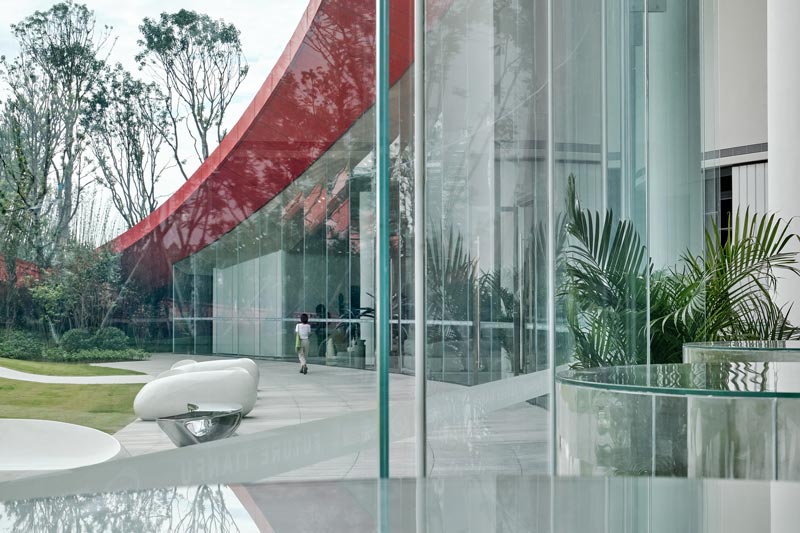 The colour red was chosen to engender a striking contrast with the lush green vegetation. The walkable material is made using rubber asphalt, the same used by athletes to make it comfortable for runners as an Olympic size running track and as a walker's platform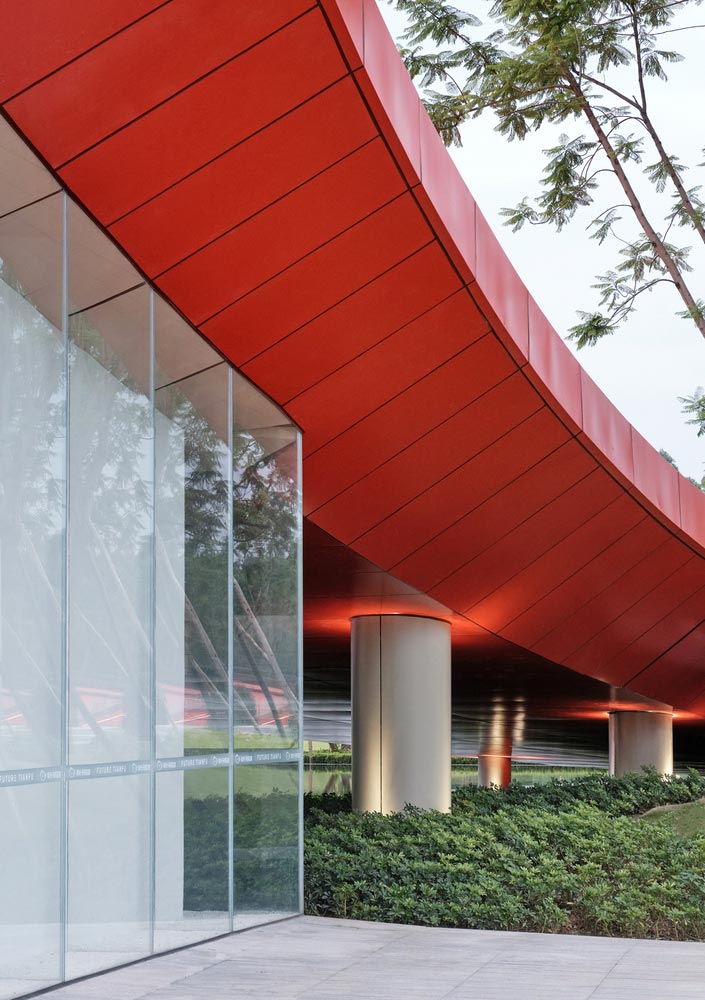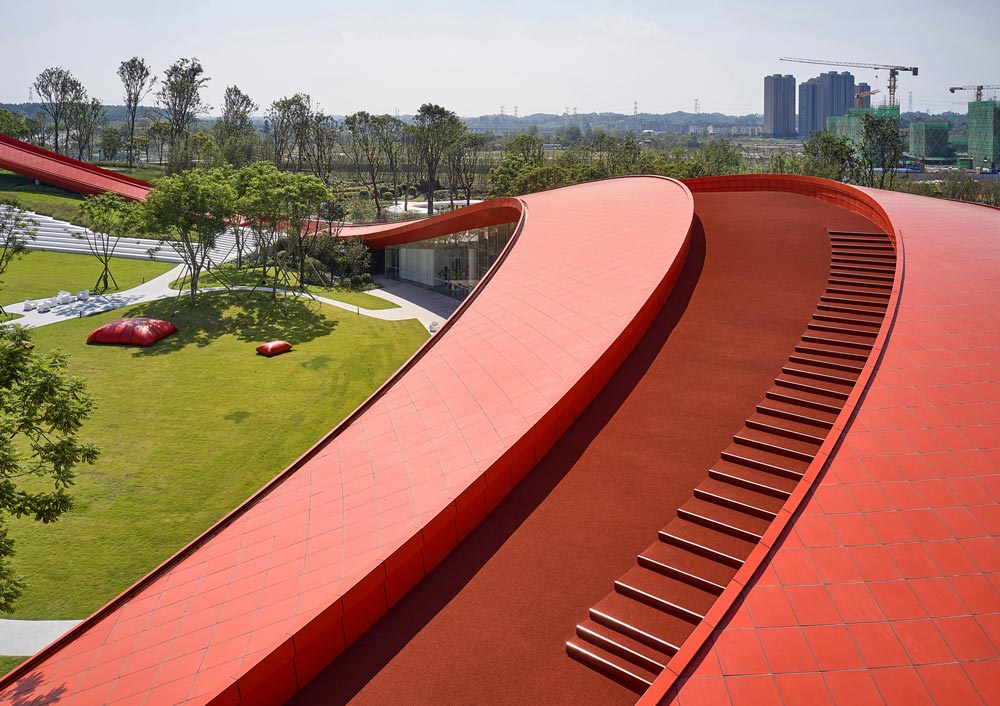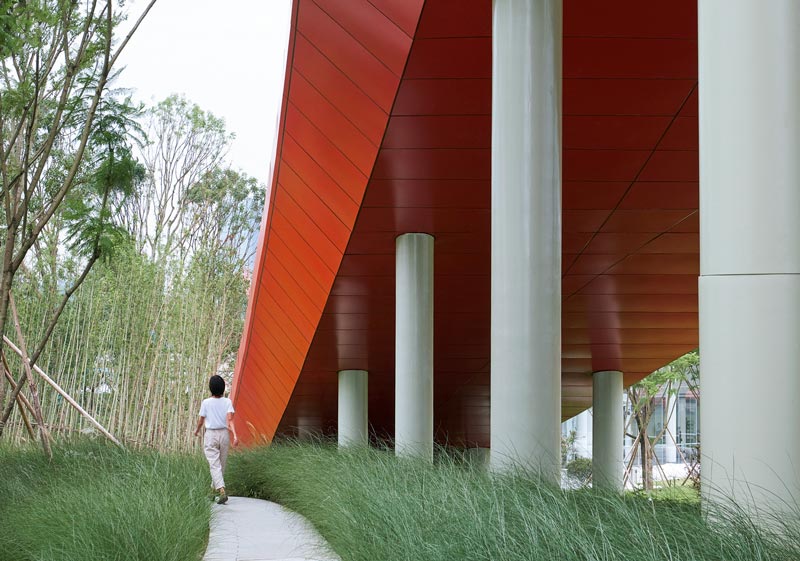 The circle loops about 600 metres, rising 25 metres above the ground offering enticing and panoramic views. The structures beneath the flying trail act as sales pavilion and reception block for the new Unis Chip City development in Chengdu's Tianfu New District. The studio's founder Nanne de Ru wanted to expose an exploratory space that transforms to act as a beacon for the people.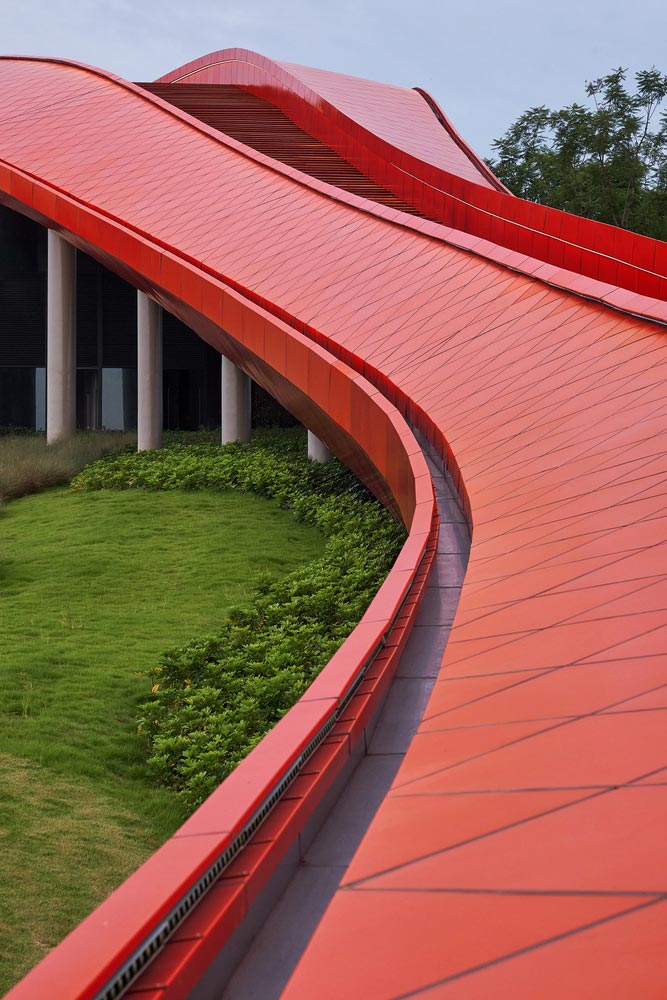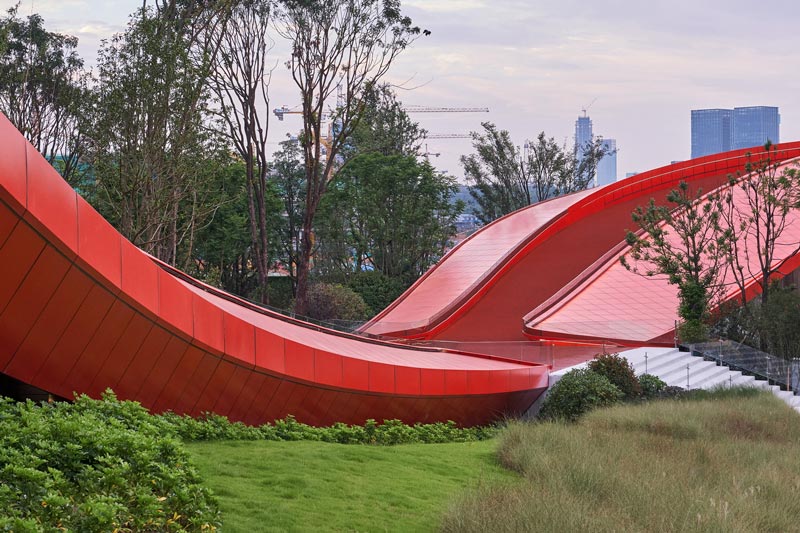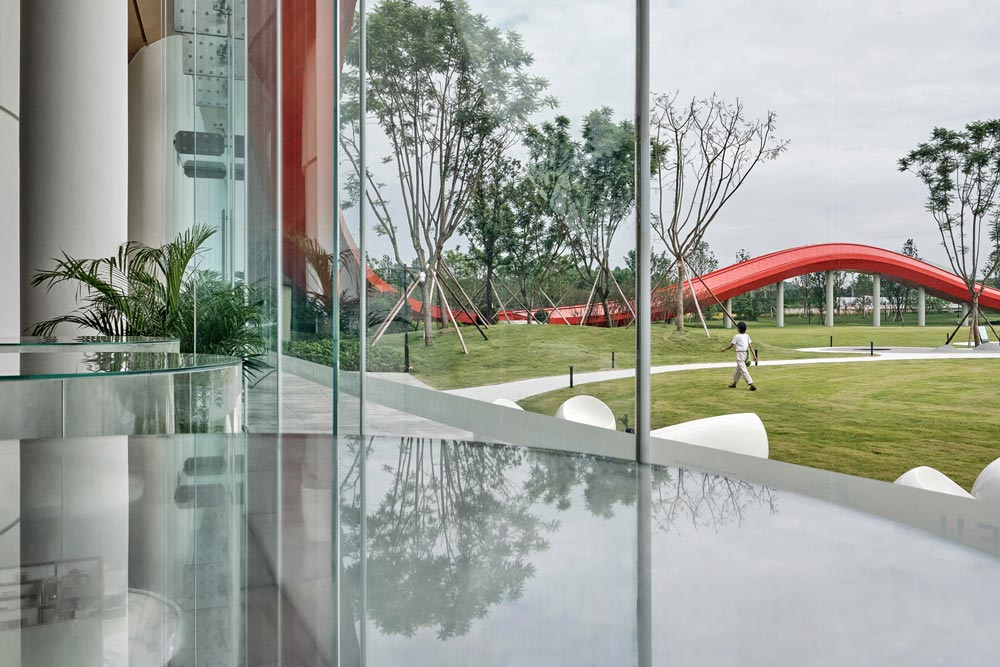 The loop's intriguing elegance influences with the landscape and parametric form, echoing a simplistic composition in a complex structure. The interior spaces are complemented by wooden ceilings. Within the two buildings, full-height windows have been installed into the exhibition and office spaces with refreshing views of the park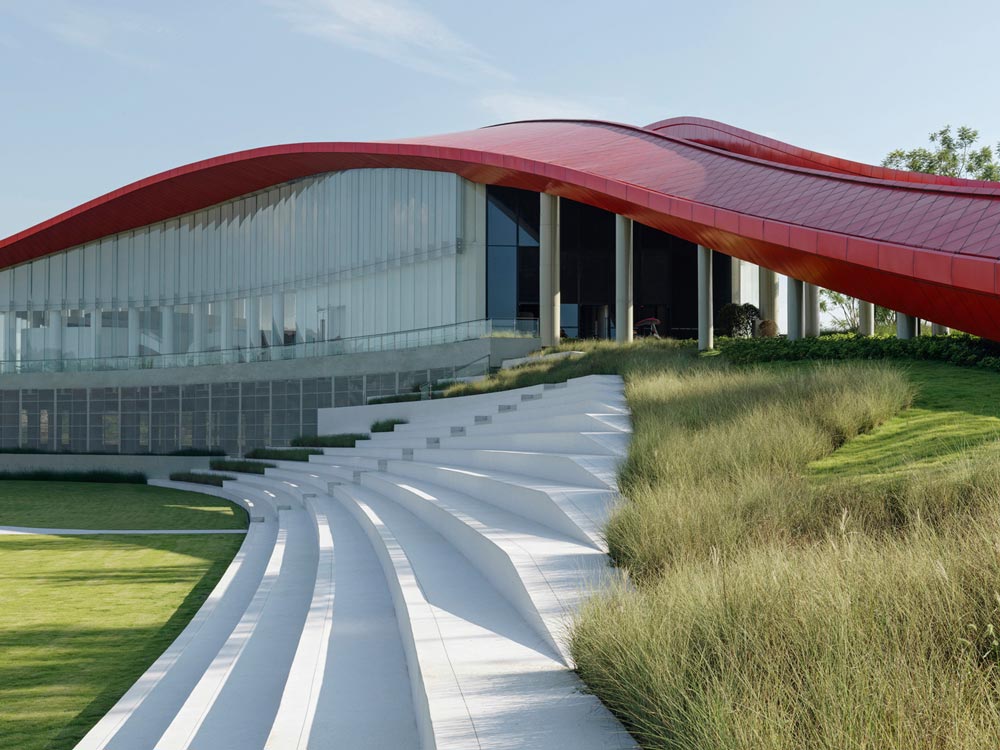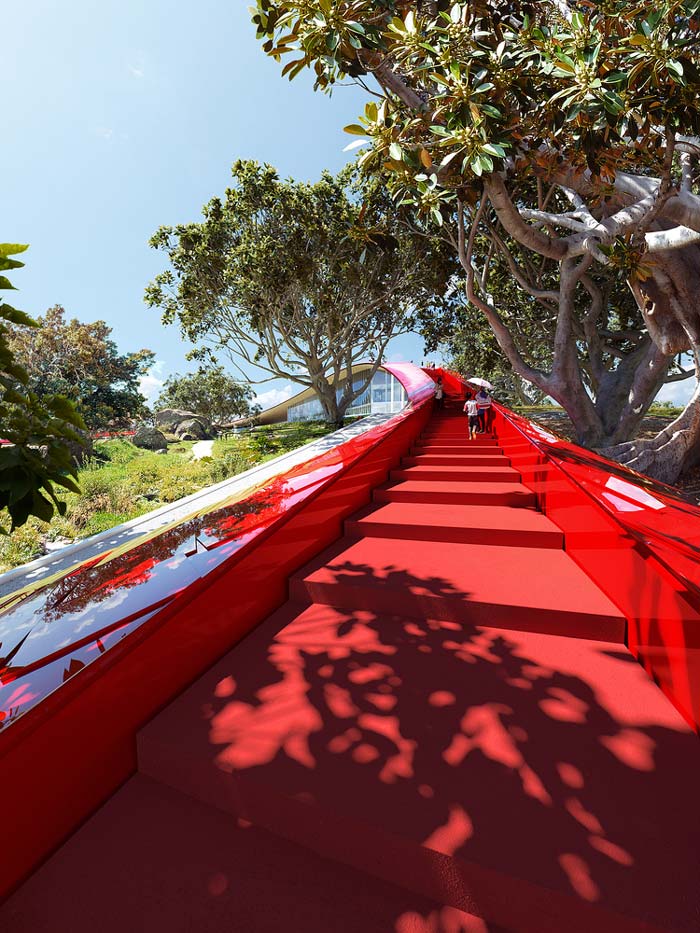 Powerhouse Company has envisioned a future scenario to become part of the project's more comprehensive development that includes housing, office blocks, shopping malls and schools. Upon completion, the reception block will be converted into a library and a sports centre for an adjacent school to the building.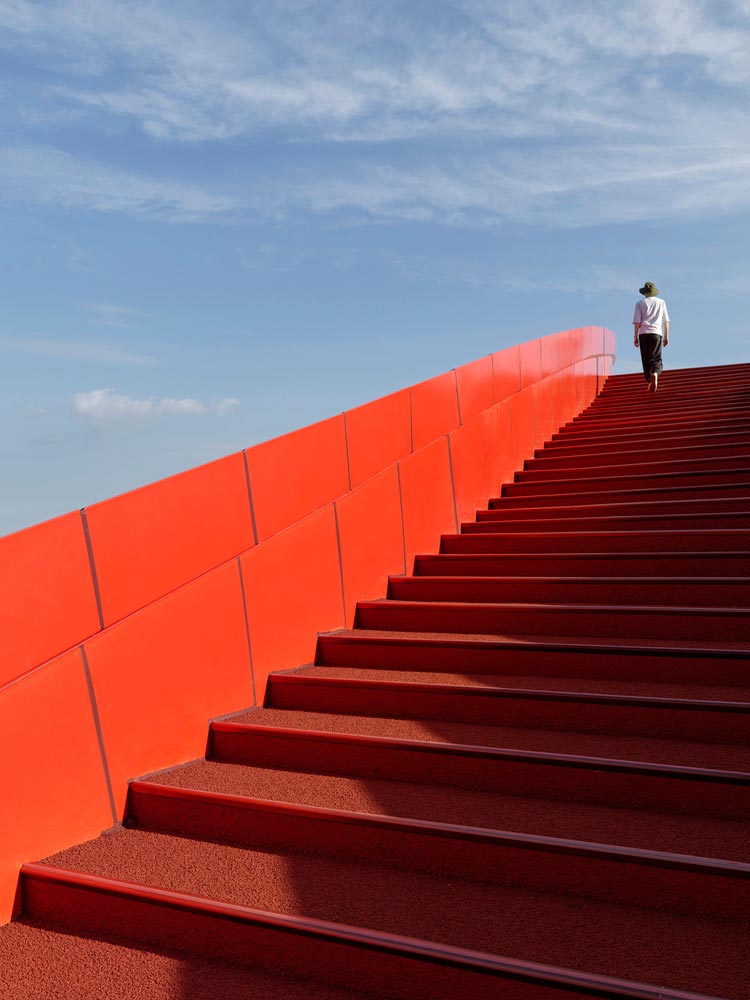 The Loop of Wisdom is sure to act in harmony with its context forming a single red ribbon weaving the two centres in one freestanding structure. Visitors are allowed here to attend technology and cultural events while reviving in its ambience and spatial experience. Chengdu being the capital city of southwest China, aims to seek a regional growth by amplifying the sustainable development goals along with inviting innovative masterplan strategies.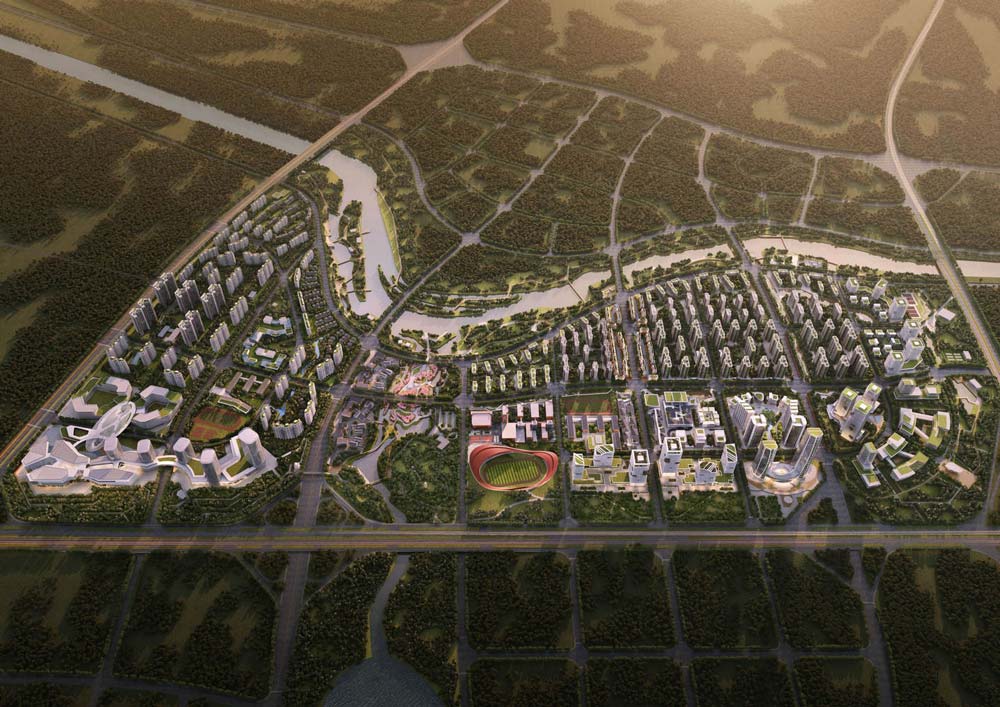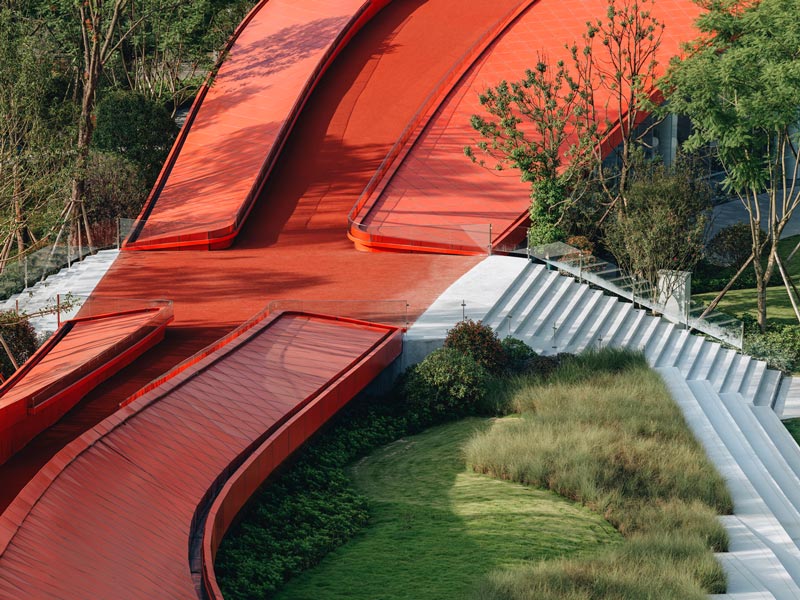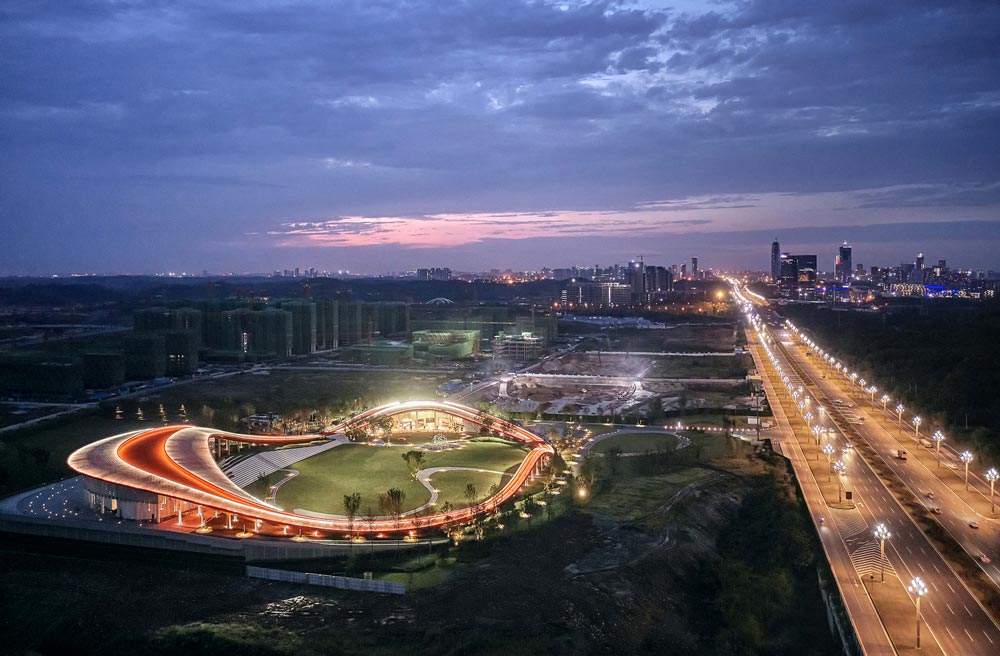 The future of this looping red band is riveting as it enrols to an enormous fusion on the foundation of people, nature and technology.
Location: Chengdu, China
Architects: Powerhouse Company
Area: 5000m2
Status: Under Construction
Photographer: Jonathan Leijonhufvud Architectural Photography