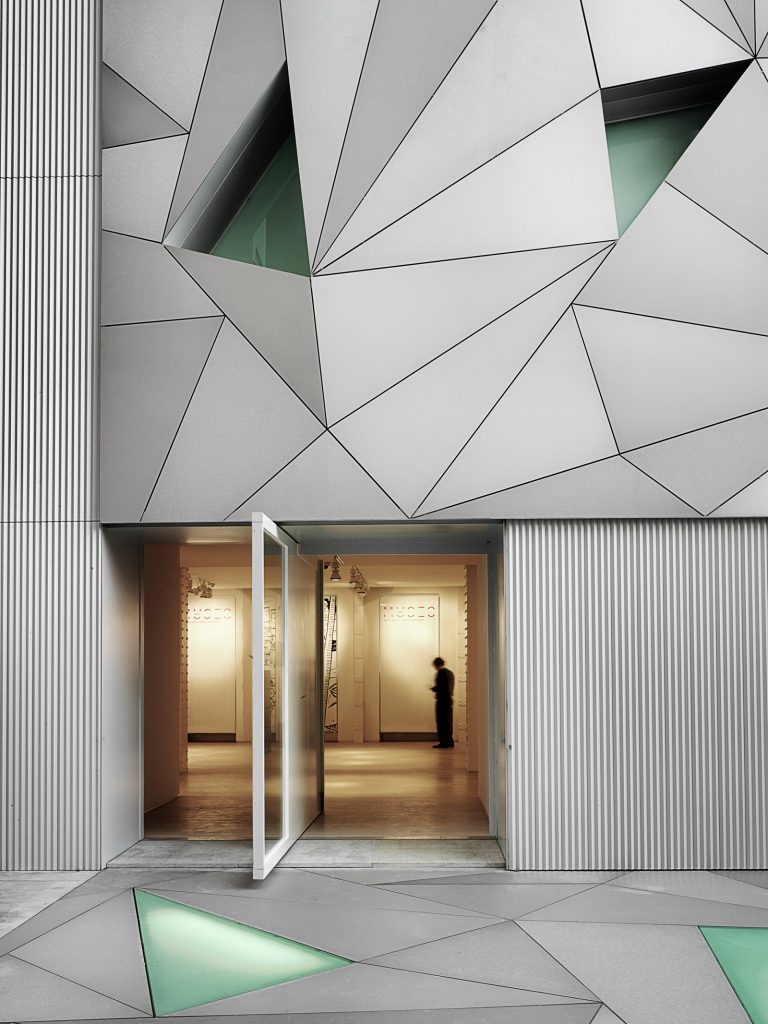 ABC Museum is a drawing and illustration centre designed by Aranguren & Gallagos Architects to become the cultural symbol of Madrid and an international art centre. Aranguren & Gallagos Architects transformed an old factory building into a modern museum building without damaging the historical identity of the building.
ABC Museum hosts more than 200,000 works by 1,500 artists. The museum's collection, which generally consists of drawings and illustrations, also includes works by modern-day writers. The museum has two main aims: to preserve and present the ABC Collection and to create a broad cultural programme. The aim is to turn the museum into a lively, creative and dynamic place through various artistic activities such as temporary exhibitions, workshops, conferences and debates.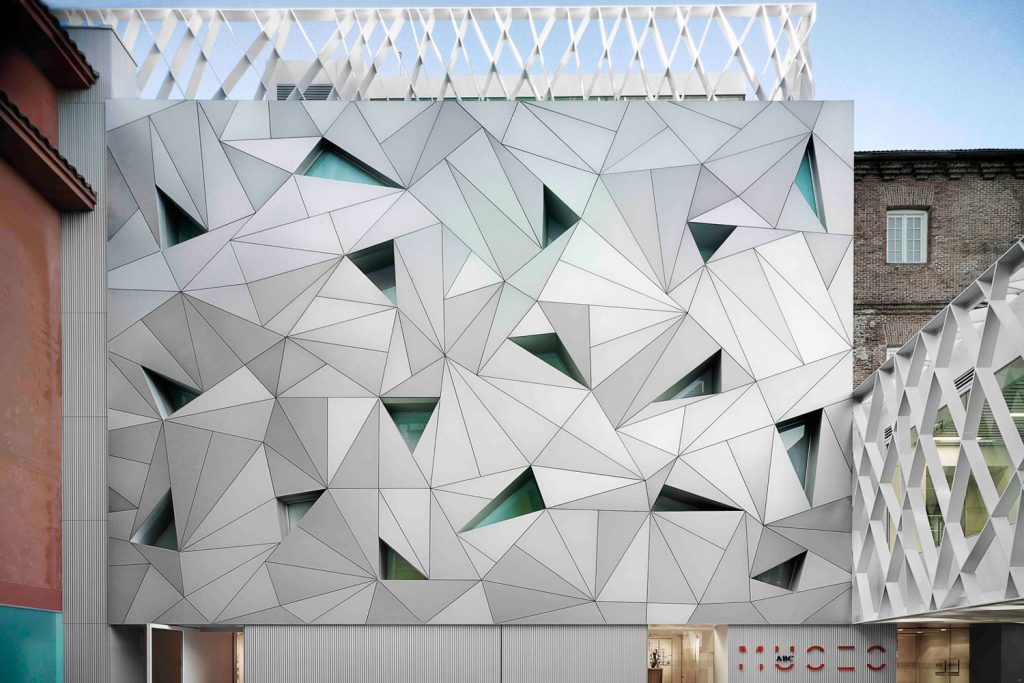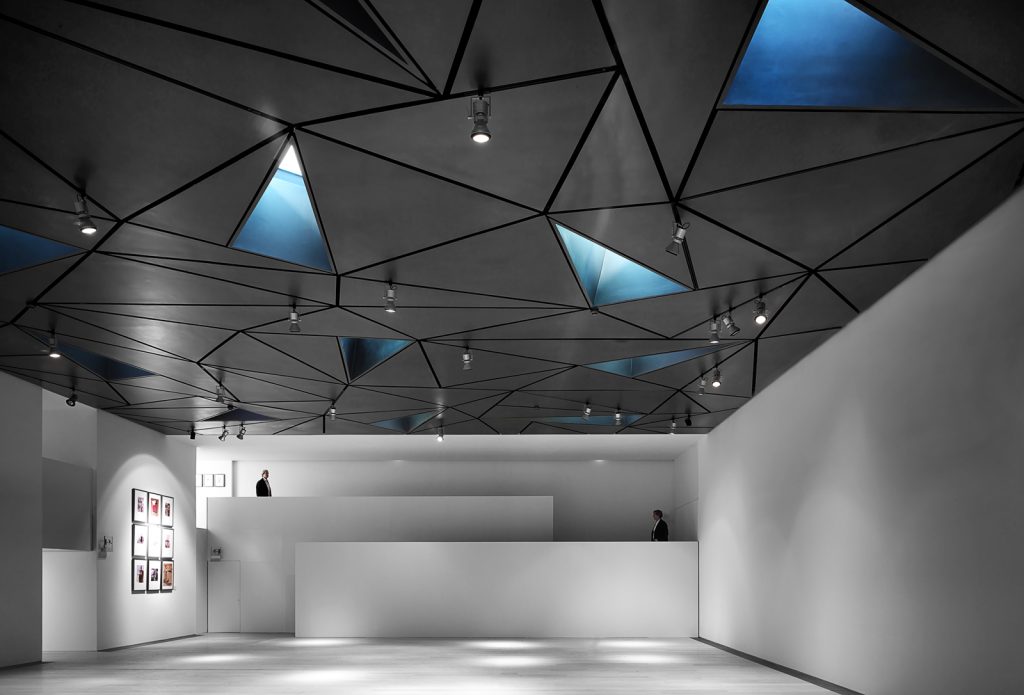 Aranguren & Gallegos developed various solutions to transform a 'singular' area of ​​the old factory building into an artistic centre. The architects, who remodelled this space by taking into account the urban environment and its richness of use, produced a design that is respectful of the historical texture of the city but architecturally innovative.
The museum building spans over 3,000 square meters and is spread across six floors, of which two are located underground. The main exhibition area, featuring high ceilings, is designed under a public square situated in front of the building. The exhibition area is located below the ground level and boasts a blend of modern architectural elements and the historic texture of the factory. The floor of the room is made of oxidized iron which rises from the ground and covers the interior of the factory. The building's unique character is accentuated by the triangular openings on the facade.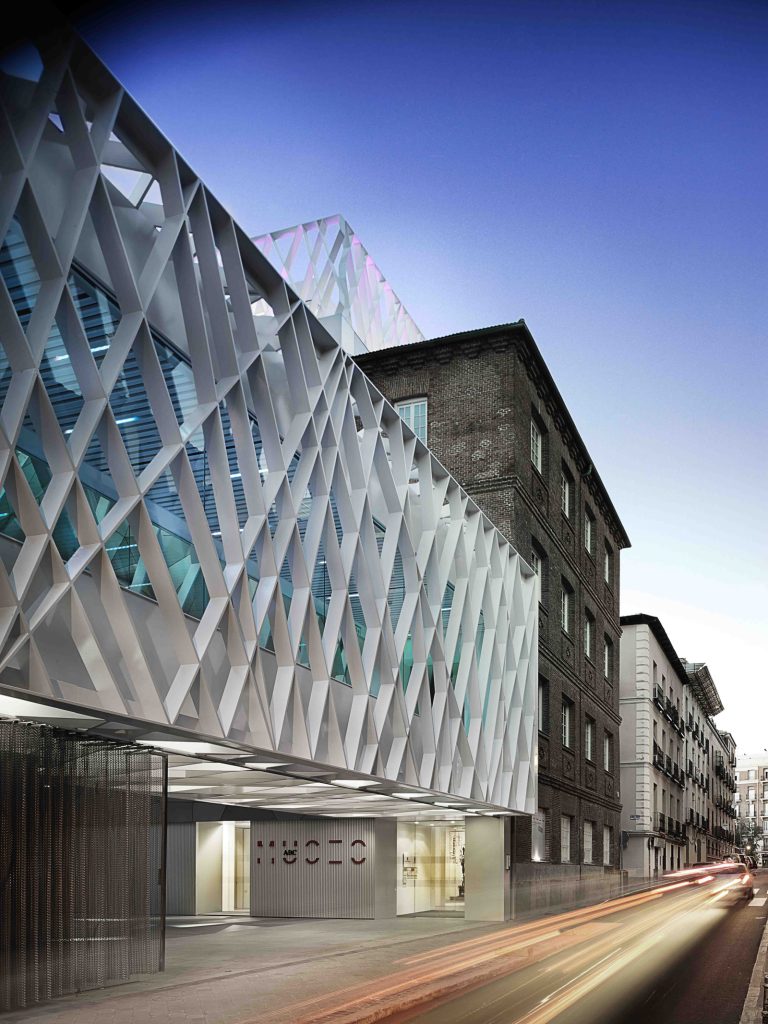 The ground floor is designed as a 'welcoming space'. The second floor of the ABC Museum is reserved for the administrative spaces of the museum. The museum's warehouse, where the works of art are stored, is located in the basement to ensure high-level security and protection conditions.
The entrance to the museum is provided through a courtyard covering one side of the building, decorated with triangular glass and steel tiles. The glass-covered triangular openings covering the courtyard provide light to the gallery spaces in the basement of the building, where illustrations and drawings are exhibited.
On the floor above the ground floor of the old factory building, there is a second exhibition area, workshop areas, offices and a reception. In the museum's design, an attempt was made to preserve the historical features of the old building. The original brick façade has been preserved on the street-facing facades of the building. The single-storey glass cafe designed adjacent to this facade covers the entrance courtyard.