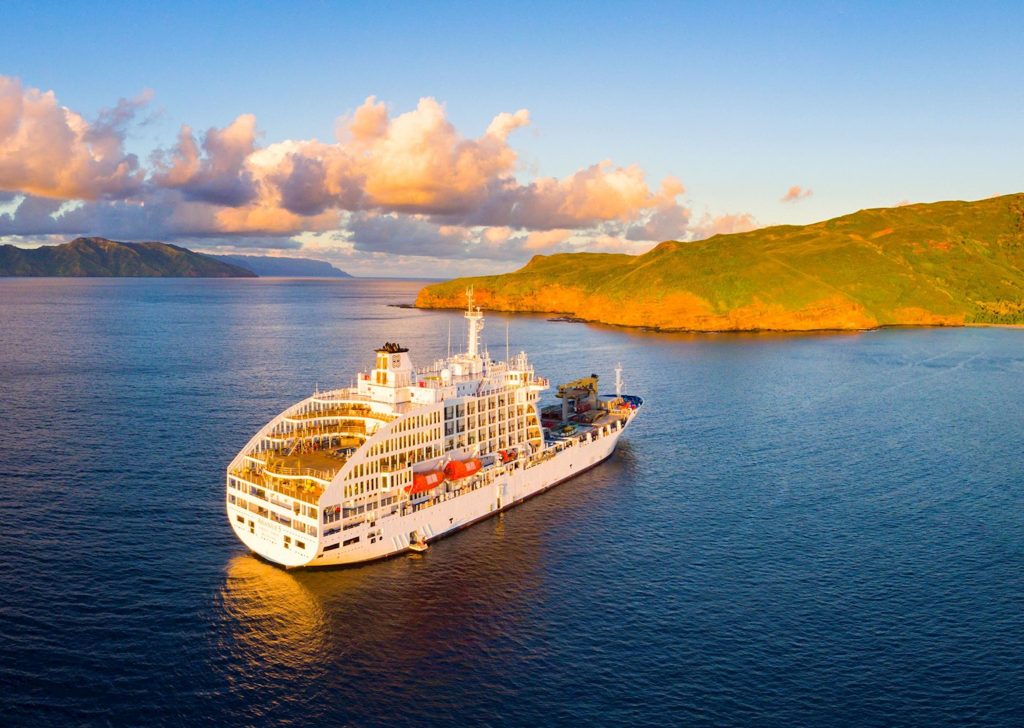 One cannot start to look at the newly constructed and now biggest cruise ship in the world without considering the Covid-19 pandemic. The pandemic slowed down many leisure industries, the cruise industry among them, without bringing them to a complete halt. And now, already this year, the market for cruise ships surpasses pre-pandemic levels in terms of passengers.
Overall, the number of passengers might, according to Statista, reach 40 million in 2027, doubling over 15 years. This slowing down made room for questions and critique from outside this industry: Do we really need cruise ships? Do we need to travel across the Atlantic in ships or planes? On one side, these voices of critique were silenced in the big halls of the Finnish Meyer Turku shipyard, where Royal Caribbean was fiddling on their latest and greatest ship, the Icon of the Seas. On the other side, climate awareness, innovation in engineering, and sustainability have arrived in the cruise industry.
This article will explore ten interestingly different approaches to cruise ships between gigantism, pragmatism, innovation, and quirkiness.
Icon of the Seas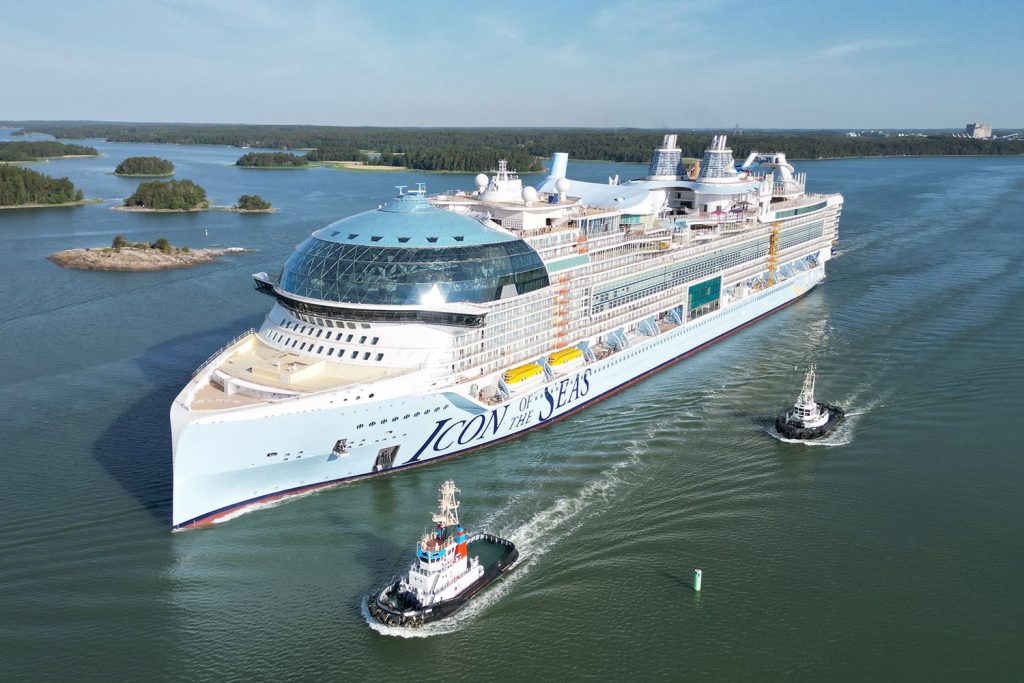 Builder: Meyer Turku
Length: 365 m
The Icon of the Seas is expected to be finished this year in 2023. It will have 20 decks, will be 365 meters long, and weigh around 250.000 tons, which is around 25 times the weight of the Eiffel Tower. Seven thousand six hundred passengers (or nearly 10.000, when accounting for the crew) will have space on it. Additionally, it will have the tallest waterfall, the largest slide, and the biggest pool at sea, according to Cruise Hive. At first glance, the most characteristic design element is its Aquadome, offering a 220-degree view and indoor theatre. The Icon of the Seas is a huge amusement -and entertainment park, offering almost everything a modern-day city has to offer: from hospitals to jails to parks and various types of public spaces.
Nevertheless, the Icon will 'only' be three meters longer than its sister Wonder of the Seas, and one can wonder if there will ever be a limit to the size or the number of passengers. After all, in the aviation industry, the Airbus A380 has been replaced by smaller and more efficient planes such as the A350.
The World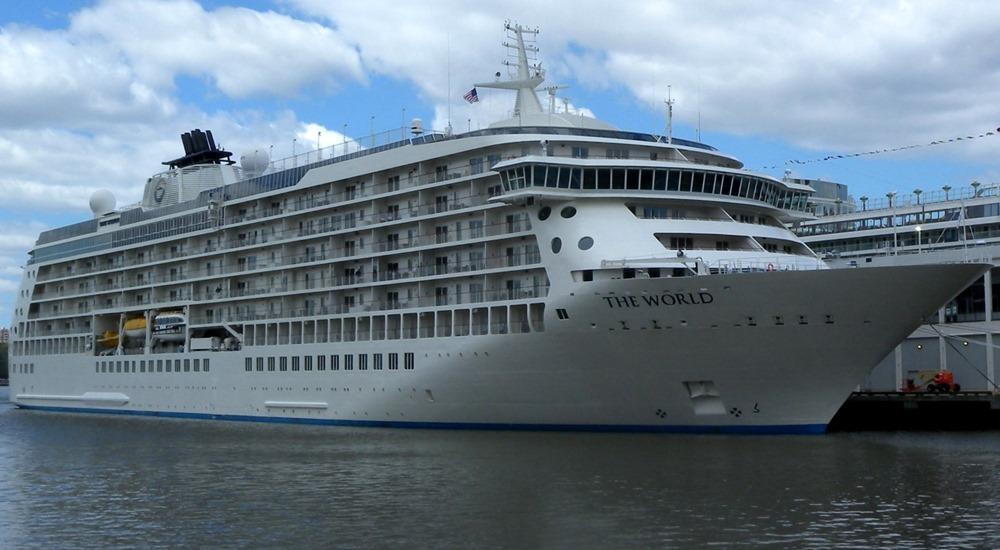 Length: 196 m
"The World is the first cruise liner to offer permanent residence at sea. All apartments aboard are privately owned, but occasionally come up for sale or are rented out to help manage the cost of keeping a floating condominium. The World sails continually, docking at popular ports for two to five days at a time," states a Travel Weekly article. But The World is not the only cruise ship offering permanent living; nevertheless the first operating for over 20 years. However, permanent (or semi-permanent) living on cruise ships or ferries ships is not necessarily unusual: A Tallink ferry in Tallinn (Estonia) has been serving as a shelter for Ukrainian refugees for months, and another cruise ship was used as a hotel for the FIFA world cup in Qatar.
Pangeos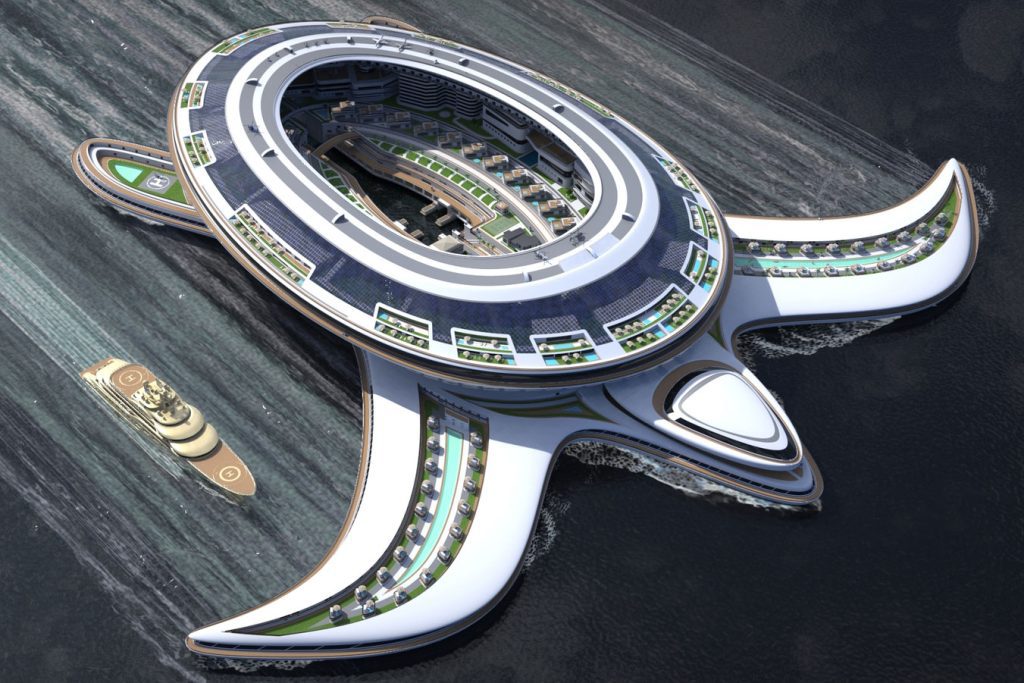 Designer: Pierpaolo Lazzarini
Lenght: 550 meters
Calling this floating city a cruise ship is an understatement: Italian designer Pierpaolo Lazzarini designed a 550 meters long and 610 meters wide turtle-shaped floating city. "[It is a] gigantic hull composed of nine different bows and subdivided into several blocks. This starts from the entrance of the port area to the main square, which extends into a wide terraced villa and subsequently leads to private houses, buildings, and rooftop terraces, with an upper 'shell' zone that offers the landing of various flying vehicles. In the lower space, the design team houses 30,000 cells or cluster compartments and provides an unsinkable floating solution for the basement, which is conceived to be realized mainly in steel," states Ravail Khan. This floating city would be the next superstructure in Saudi Arabia, which has already undertaken a gigantic project with the NEOM city.
World City Phoenix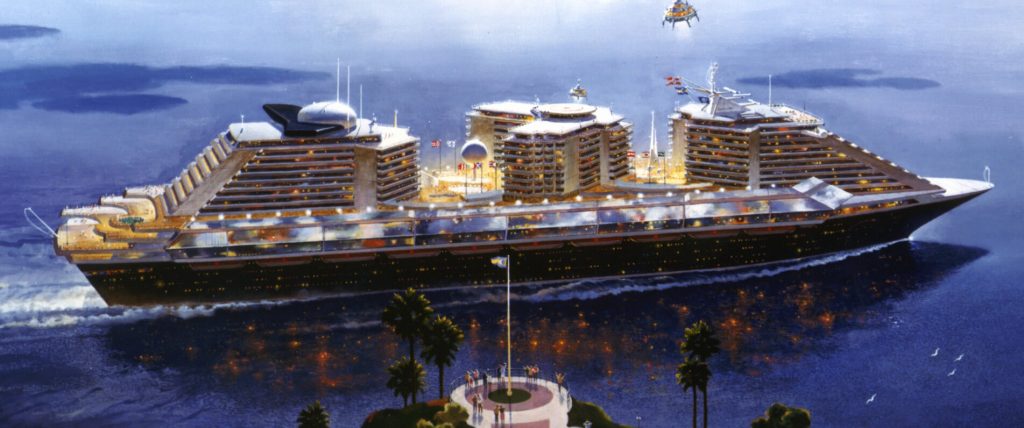 Designer: Knud E. Hansen
Lenght: approx. 380 meter
Certainly, if someone were asked to sketch a cruise ship, this one would not necessarily be the first draft to come up today, but in 1983, Norwegian cruise tycoon Knut Kloster did. An article in Cruise Lifestyle states: "This project was designed for the Kloster Group, Norway. The project was never taken beyond the design stage.
Still, many of the features and innovations that came out of the intensive and long-running development process were later incorporated into the new generation of modern cruise liners that began to appear in the 1990s. […] Bearing a certain resemblance to a naval aircraft carrier, it was to be 380 m long, 77 m wide, and have a capacity of 5,200 passengers." Whether someone recognized an aircraft carrier or a modern-day European suburban real estate settlement, this cruise ship and its designers have tried to push the existing boundaries.
Submarines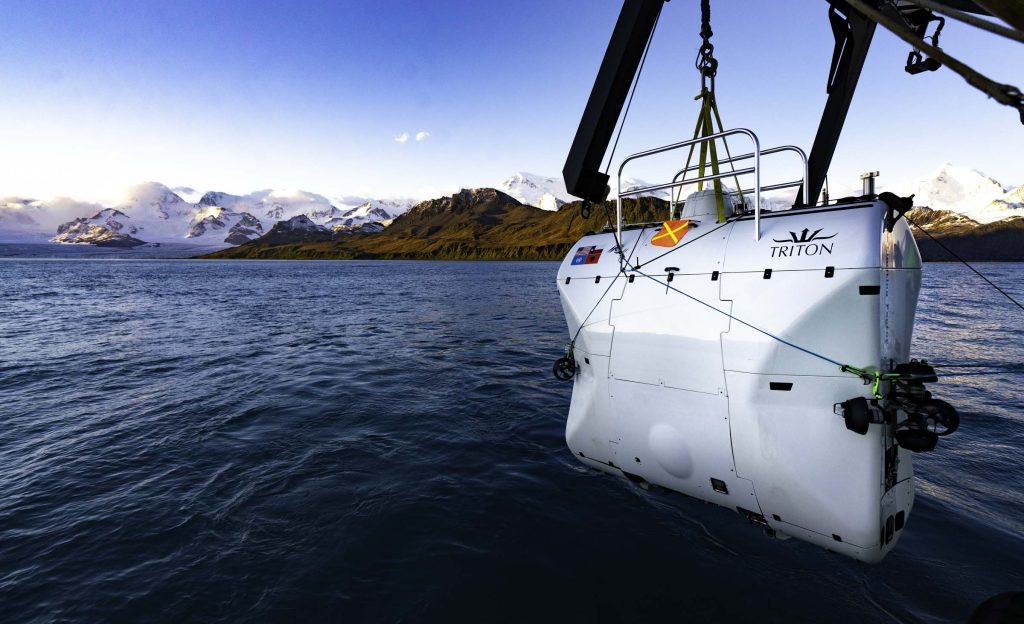 In light of recent events surrounding OceanGate's Titan submersible, commercial submarine cruises may have lost a little bit of their momentum. However, submarine tourism has developed and many companies around the globe offer private submarine (or submersible) tours and various excursions. Victor Vescovo, an American businessman and undersea explorer, offered, for example, deep sea dives to the lowest point of the earth with his Triton submarine, and Atlantis Adventures offers 100-feet-deep dives next to Maui island in Hawaii.
Le Commandant Charcot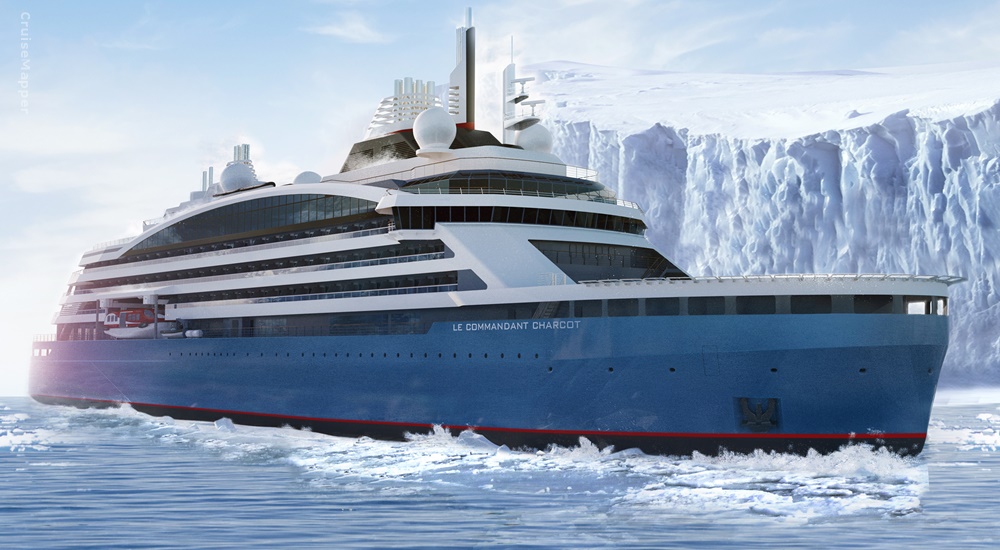 Designer: Pierpaolo Lazzarini
Lenght: 150 meters
This French luxury cruise ship is also an icebreaker and can travel to the North Pole. It has a guest capacity of 270 and a crew capacity of 235. Built in Norway and designed by Finnish ship-company Aker Arctic, it comes with an indoor swimming pool, spa, a few restaurants, and suites with balconies. Already in the past, icebreakers were partly used for tourism, perhaps partly to finance their expensive usage. The Russian nuclear icebreakers 50 let pobedy and Yamal are examples of that.
Aranui 5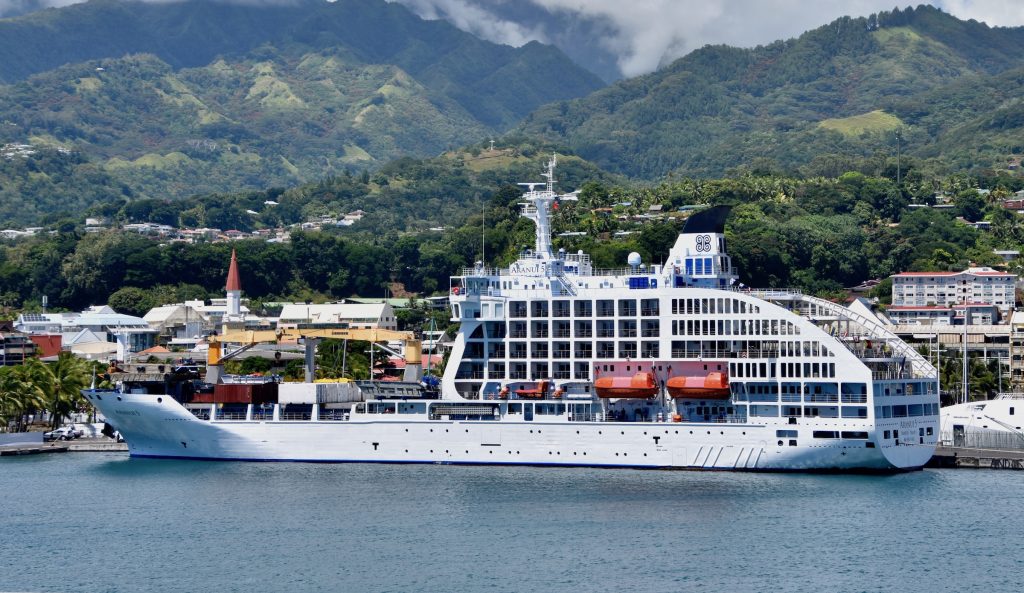 Builder: Huanghai Shipbuilding, Shandong, China
Length: 126 m
The Aranui 5 "[…] is a custom-built, dual-purpose passenger/freighter ship designed to offer all of the comforts of a cruise liner, while operating as a supply ship. Aranui 5 is [can] accommodating approximately 230 passengers in 103 cabins", states the official website. This ship commutes between the Tahiti islands of Tuamotu -and Marquesas and has replaced the older Aranui 3, which, according to an article in the Maritime Executive, looked more like a cargo ship and was of lower quality.
Queen Anne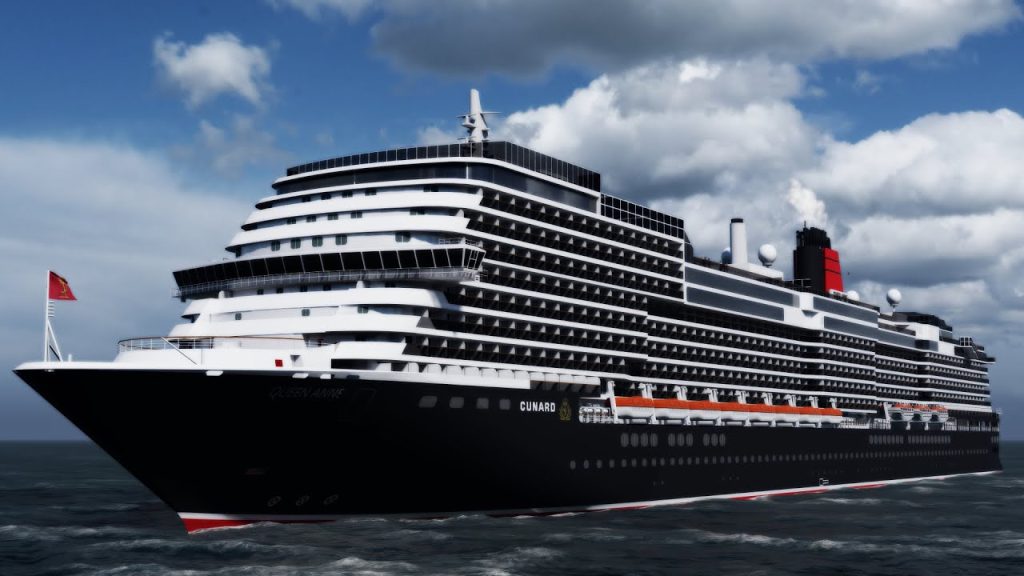 Builder: Fincantieri
Length: 323 m
With 323 meters in length, not particularly small, but with a focus on a luxurious experience, Cunard's Queen Anne will embark on its Maiden Voyage in 2024. Queen Anne will be the fourth ship in service of Cunard, besides Queen Mary 2, Queen Victoria, and Queen Elizabeth. London-based design studio David Collins has specialized in luxury interiors, mostly for hotels and malls, and was in charge of the ship's design. Just as on board the Titanic, value was put on elegance, charm, and luxury; in fact, Cunard has been one of two companies, together with White Star Line, that built the Titanic, building and operating out of Liverpool.
Ecoship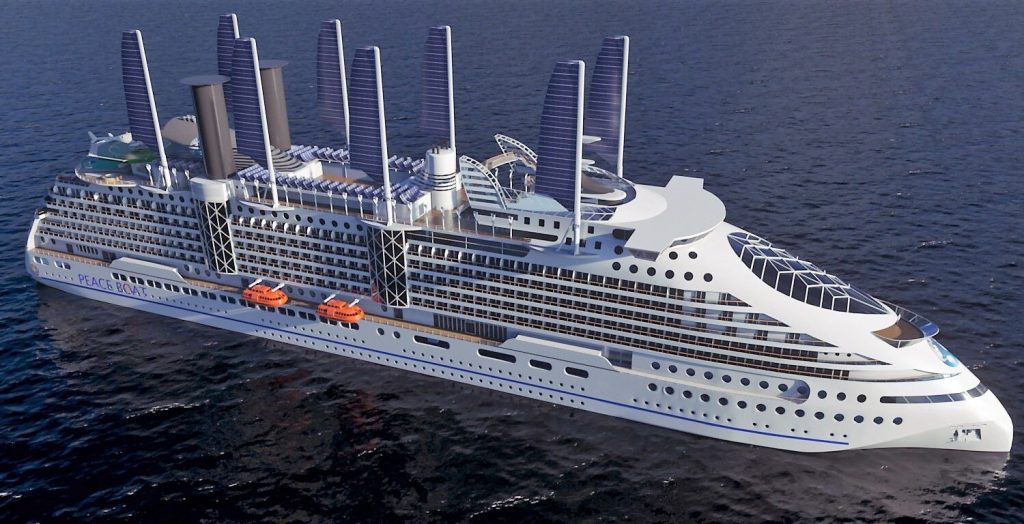 Builder: Helsinki Shipyard (Hietalahti-Helsinki, Finland)
Length: 224 meters
As the image immediately suggests, this is not an ordinary cruise ship. The Ecoship's focus, designed by Japanese NGO Peace Boat in collaboration with Spanish Oliver Design, is based on human rights and environmental sustainability. To do that, the ship is a high-tech machine "[…] [with] 10 large retractable elements made up of solar panels, which can operate as large sails in suitable wind conditions. The revolutionary sails can be used for propulsion and, at the same time to generate power. […] In addition, the Ecoship will have all the latest advances in waste disposal and architectural design features based on the biophilia concept. Biophilia is a building concept that advocates maximum use of natural elements such as air, light, and water" so the News Outlet Safety4Sea.
Sun Cruise Resort & Yacht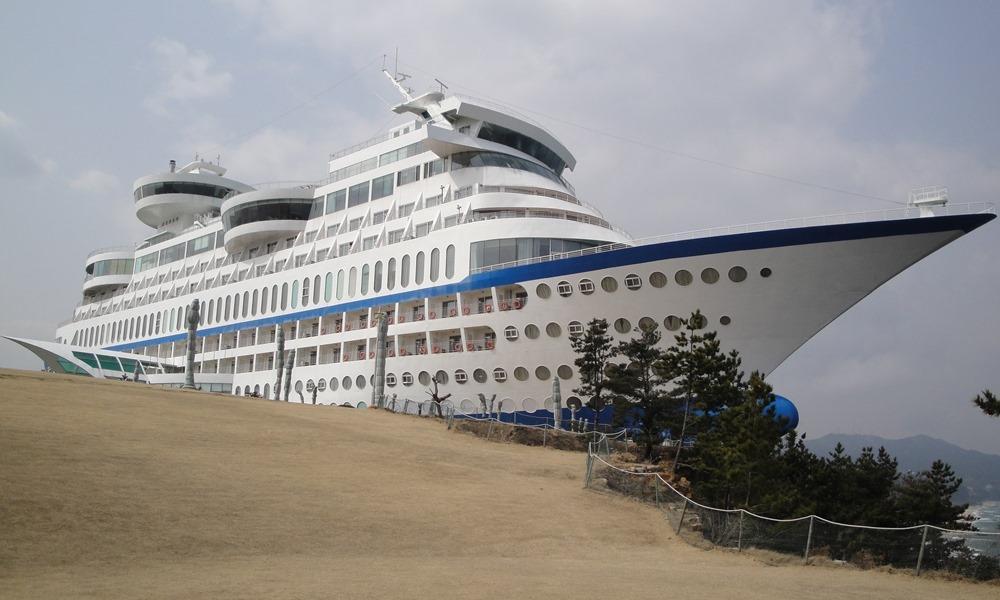 Length: 165 meters
Technically not an operating cruise ship but a fascinating approach to a hotel on South Korea's Eastern coast. Quoting an article in The World of Cruising: "To give you the feeling – without the heaving – that you are cruising far out to sea, there are piped crying seagulls, sea breezes, and the sound of waves lapping against the hull. There is the ambient smell of ozone too. […] It has six function rooms, restaurants, a rotating, netted golf range, a volleyball court, and a fitness center. Naturally, the swimming pool is filled with seawater. […] Influenced by the design of a Royal Caribbean International sovereign-class cruise ship, the bizarre hotel was conceived to serve a practical need: to give tourists who couldn't afford a cruise, the experience of being on a ship."