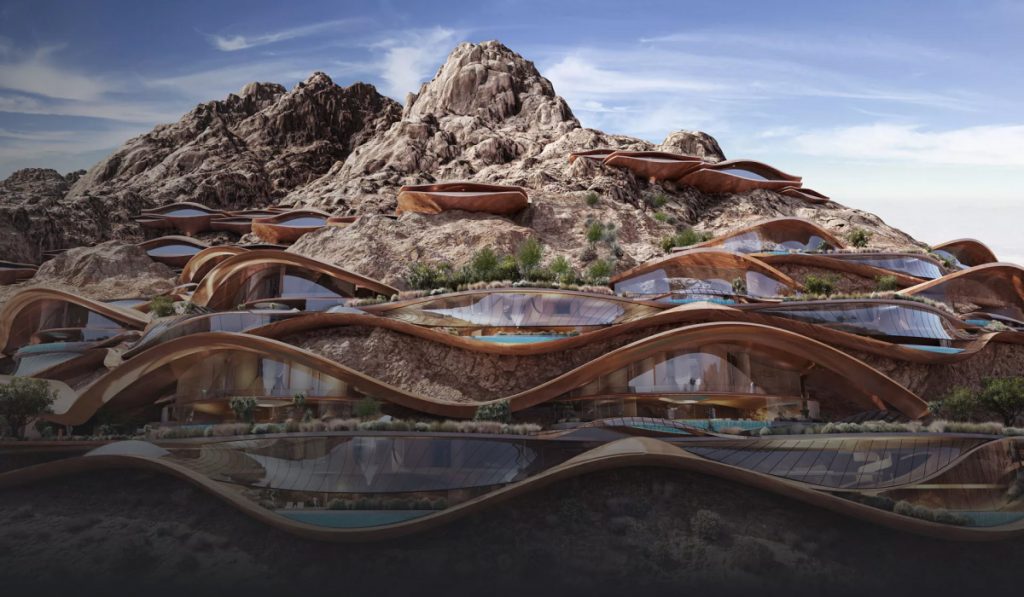 NEOM's megacities will have millions of residents by 2030 and people are expected to arrive in the next year, 2024. NEOM's Head of Tourism told The National, they expected two million "Neomians" to move to the city within the next decade. "From 2024 you will see a lot of movement as our first tourism assets begin to open," McEvoy said.
People who relocate to these locations would be referred to as "Neomians" rather than Saudis. "We have got about 2,000 Neomians living there already along with about 10,000 construction workers," McEvoy said and added, "A lot of the people coming here to live and work will be experts in the fields of energy, water and health — we're already attracting a lot of great people."
Trojena, for example, is set to open in 2026 and will have a ski slope, mountain biking, and watersports facilities. "It's an appealing destination to a lot of people because it's a chance to help create a new country almost completely from scratch," McEvoy said.
Also, NEOM's projects are really important for Saudi Arabia's economy, according to McEvoy, "Neom will be treated as a country within a country, with its own economic zone and its own authority. We need to make sure its laws and regulations match the ambitions of those we are trying to attract to work and live here."
Check out new images of NEOM's mega-projects construction in Saudi Arabia