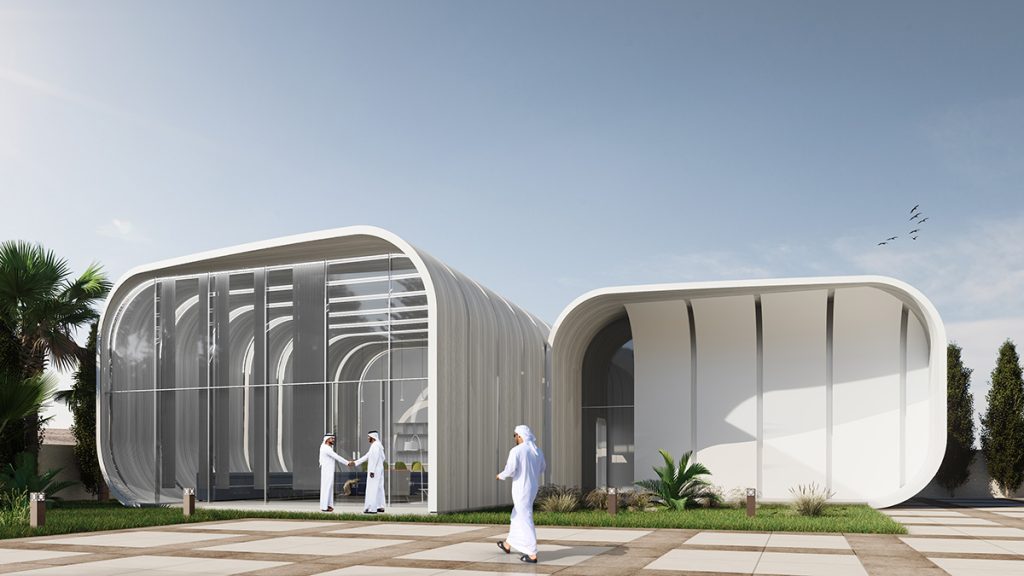 MEAN* (Middle East Architecture Network) designed a 3D-printed Majlis House in Abu Dhabi, UAE in 2021. In response to the needs of contemporary Emirati lifestyles and technology, the modular house is built of smooth 3D-printed concrete walls and is designed to serve as a location for meeting and socializing.
The Majlis House is a common spatial typology in Gulf residences, usually acting as a separate room for social interaction with guests, apart from the family's private quarters. MEAN* has presented new modular techniques to meet the limitations and potentials of 3D printing technology, allowing for speedier, more spatially flexible inhabitations at an ecological and economical rate.
The 3D-printed Majlis House has been reinvented with three alternative space options based on the needs and lifestyle of its residents: Capsule Pod, Flowing Space, and Folded Walls.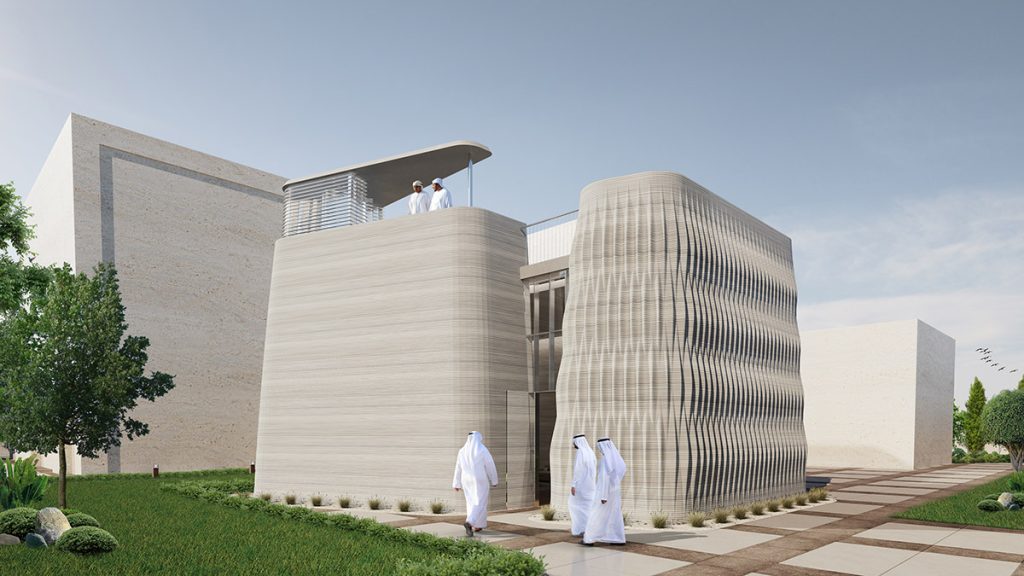 For concrete parts, the Capsule Pod option employs hoist-in-place precast processes. The sections are 3D-printed on-site and lifted into position to form the cylindrical volume of the space, with gaps in between to allow natural light in from three sides. The Fluid Space option creates a one-of-a-kind and organic spatial enclosure by 3D printing the surrounding walls as a shell structure incorporating all of the Majlis annex's programmatic functions, and the roof as a radical use of 3D printing technology.
The Folded Walls option investigates the concept of walls folding into one another to compose the space, with each wall produced on-site of 3D-printed concrete in a trapezoidal shape to allow for increased floor area while attaining a dynamic outer form. The walls meet at transparent openings that allow natural light to enter the space and give space for doorways.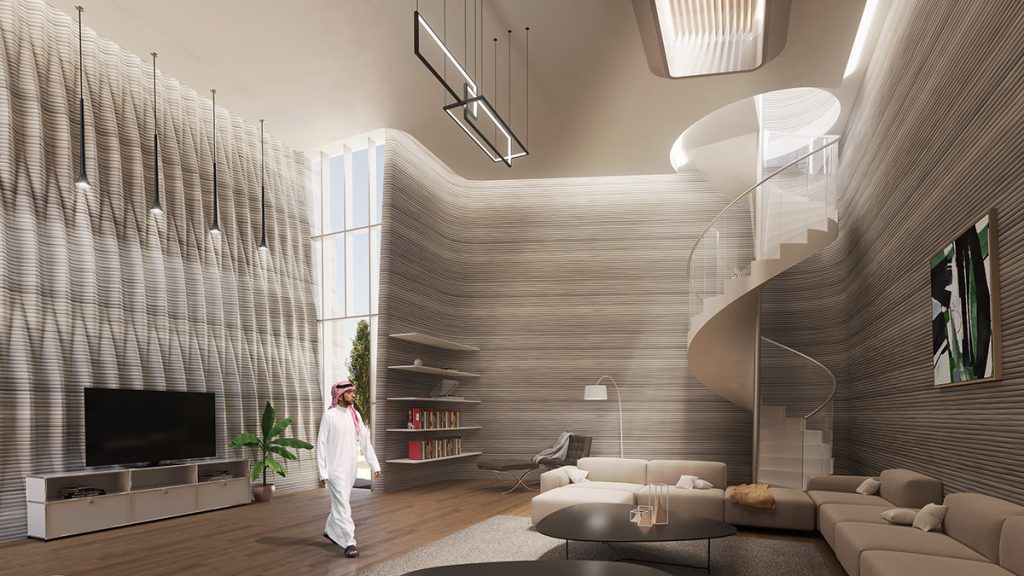 Each annex has an entryway, a bathroom, a small kitchenette, and living spaces. The concept of having the annex attached or detached from the house has also been investigated, with careful thought given to the architectural language of each option in order to integrate into the social lifestyle of contemporary Emiratis as well as the UAE's local architecture.
MEAN*'s design for the 3D-printed Majlis House offers a unique solution to contemporary Emirati lifestyles, addressing the challenges and potentials of 3D printing technology while reimagining the spatial qualities of a traditional Gulf residence.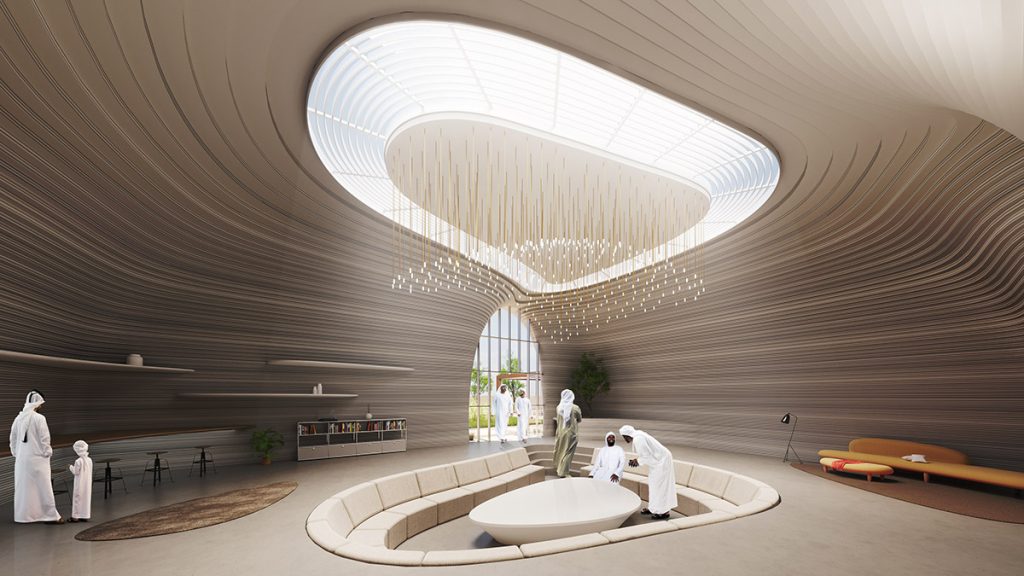 Project Info
Project Name: 3D Printed Majlis
Architecture Firm: MEAN* Middle East Architecture Network
Project Team: Riyad Joucka, Wael Nasrallah
Project Location: Abu Dhabi – UAE
Built Area: 137 to 240 sqm
Visualization: MEAN*
Tools Used: Rhino, Grasshopper, 3ds Max+Corona
Principal Architect: Riyad Joucka
Design Team: Wael Nasrallah
Design Year: 2021
Status: Schematic Design