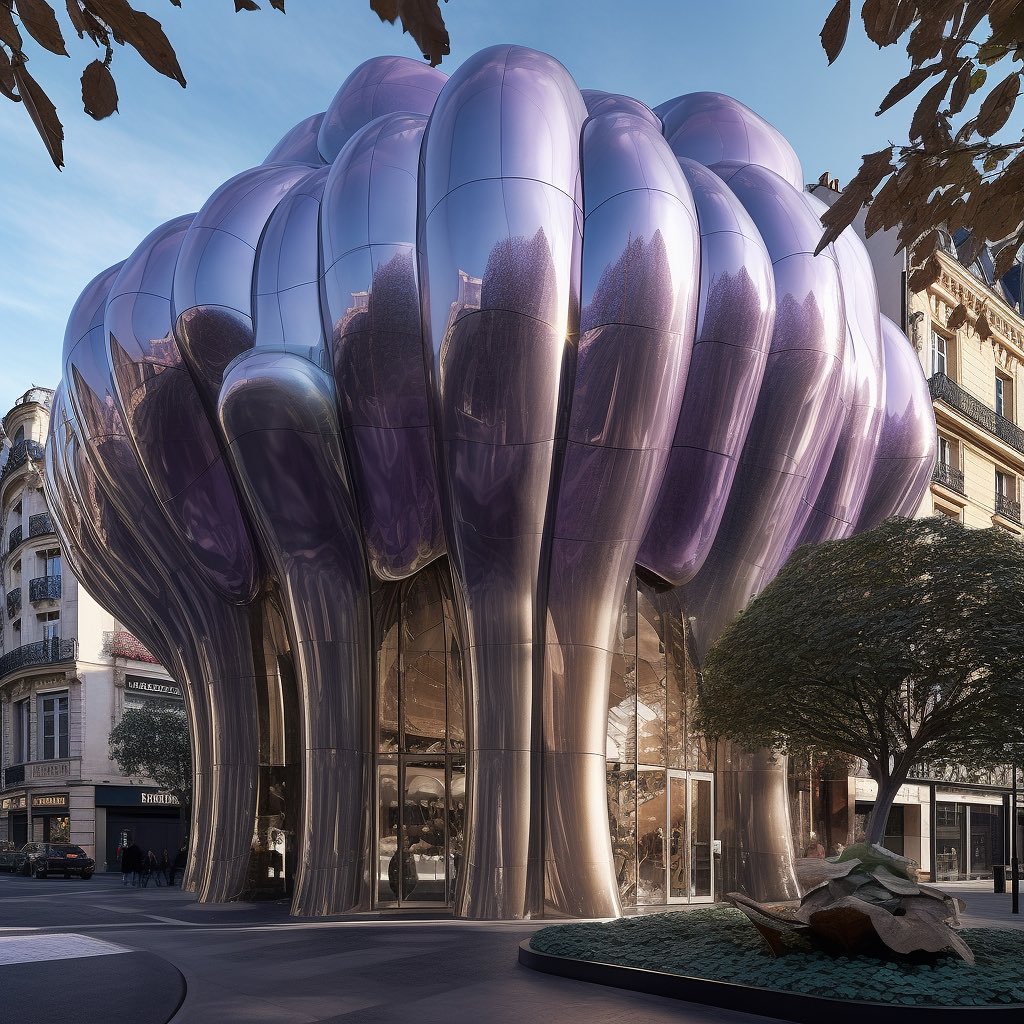 Maria Dudkina looks for something new in almost all her projects, mostly new combinations of forms and materials, and the fact that everything can be made friends with each other. In Pétale du Printemps, all the architecture is based on graceful curves and flowing lines, creating an elegant and refined protea flower shape. The walls and ceiling of the buildings are made of a slightly transparent inflatable material, allowing natural light to penetrate and giving the impression that guests are inside a blooming flower.
These buildings' palettes are discreet and light, in shades of lilac and mauve. When Maria wanted to bring a touch of glitz and glamour to an old, classical style of urban architecture, she came up with the idea to create this project. It is the introduction of glamorous and glittery surfaces of fashion stores and other socially significant buildings into the classic street buildings. These could be glamorous stores, expensive hotels, small entrances to the subway, or even social organizations.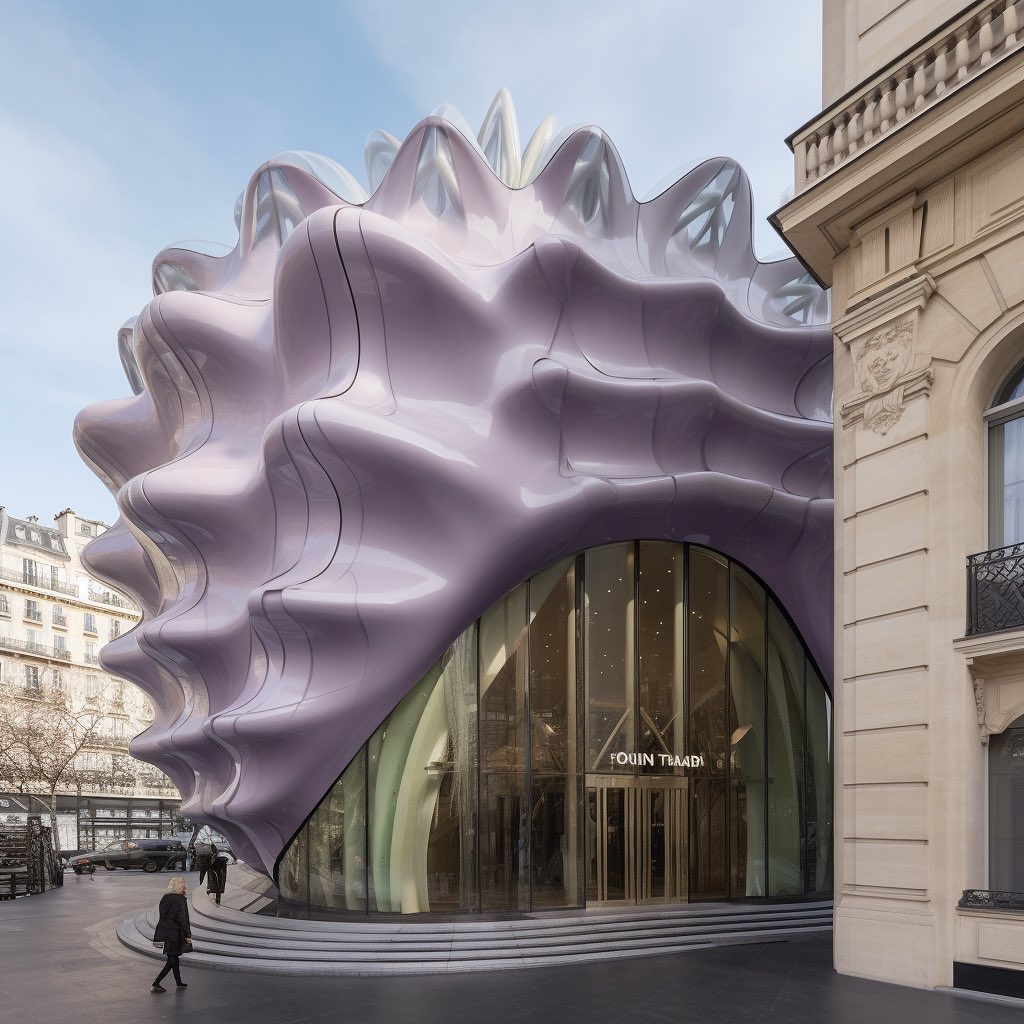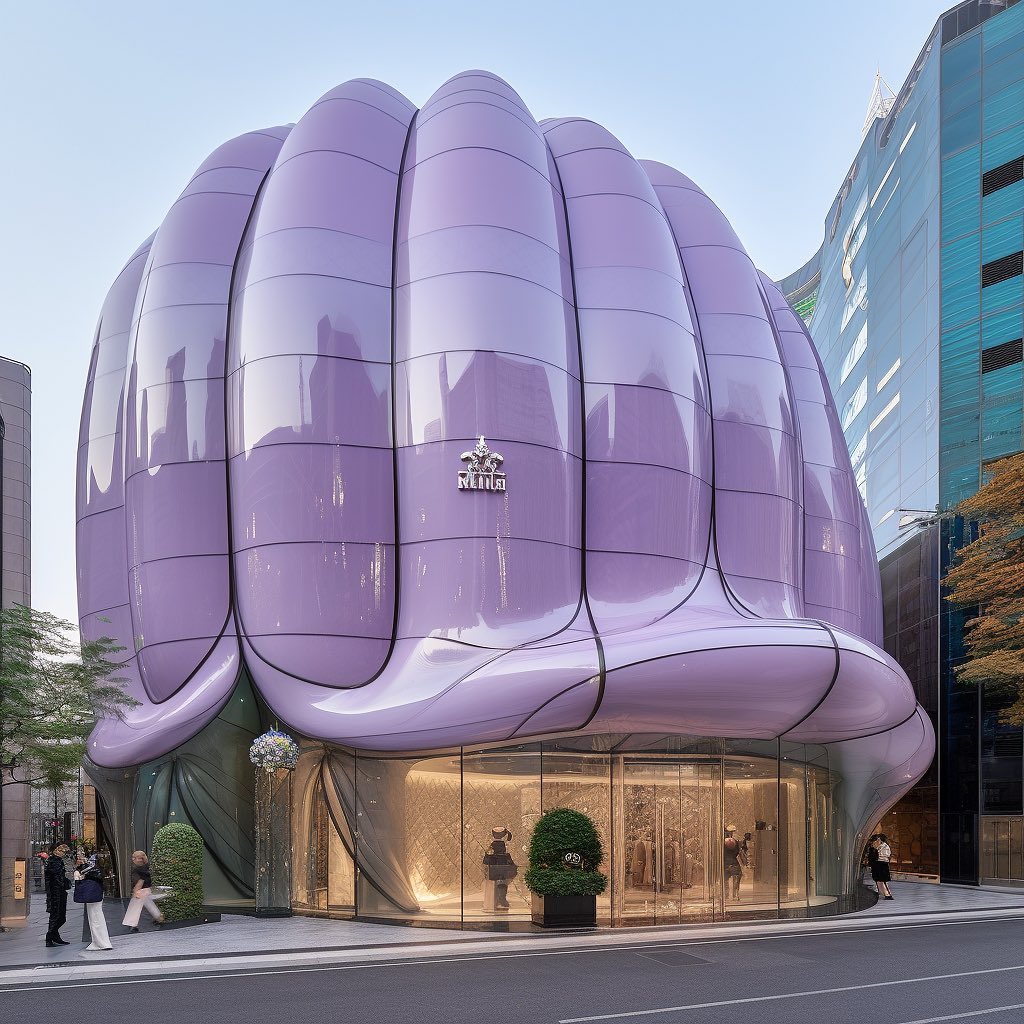 Maria hopes that in these buildings, people will be pleased to be in, even just for the sake of it. Townspeople will be glad to walk next to them. Next to the matte and rough surfaces of the classical buildings, the smooth and shiny buildings of the future look very contrasting and fresh. These buildings are woven from dreams and fantasies and allow citizens to plunge into the unique world of the new urbanism style.
According to Maria, the general idea of this project is that the new doesn't have to be built only in a new environment. New building styles can easily be integrated into the old street and building outlines, which will be a joy to the eye.
Buildings have several levels, giving them volume and depth and creating space for different functions (depending on the room's purpose). The inflatable material and transparent walls create an impression of lightness and airiness, giving the building an almost magical look. It evokes a sense of tenderness and admiration in visitors who perceive these buildings as an oasis of luxury and beauty. Maria Dudkina assumes that in the future, these buildings will be brought to life and become an icon of architecture and a symbol of advanced technology and innovative approaches to any urban buildings. You can find more of her works on her Instagram!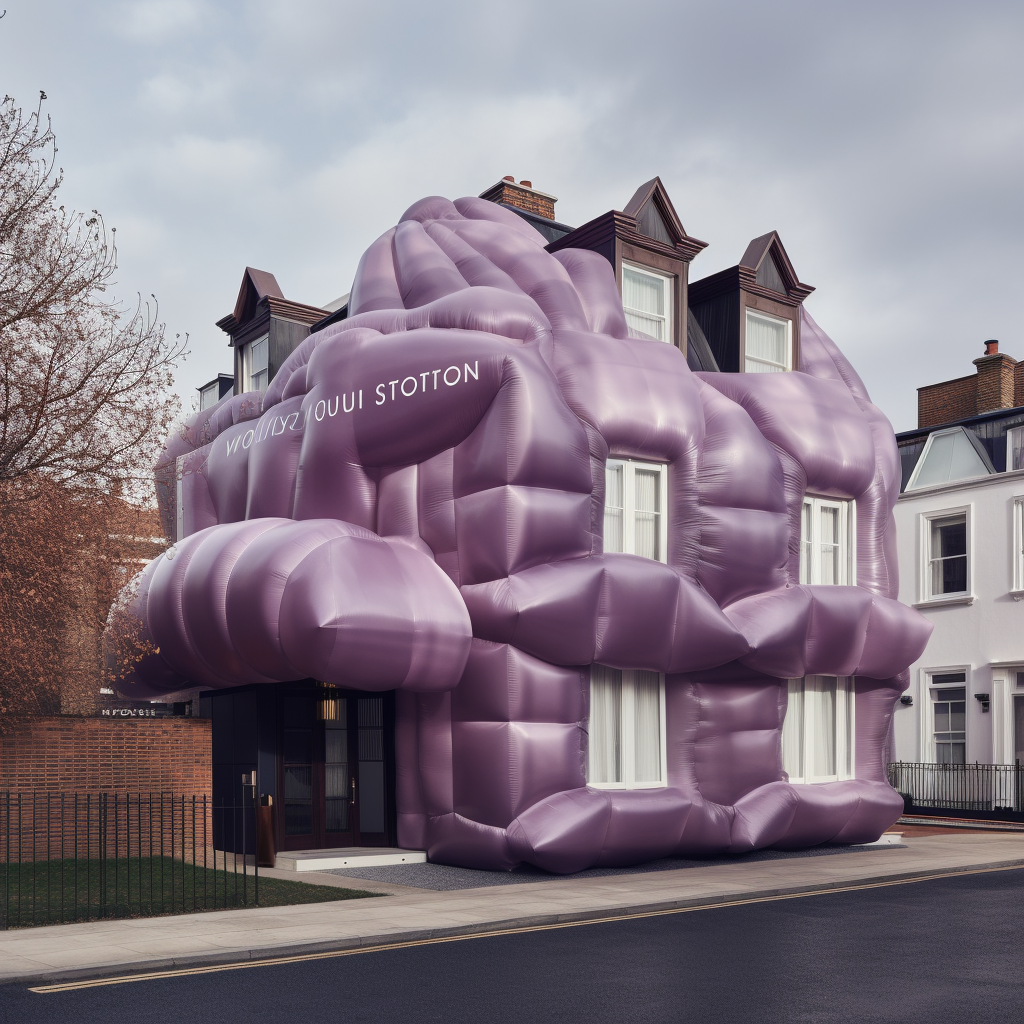 Join the Artificial Intelligence Bundle workshop to unlock the secrets of prompt crafting with a diverse group of instructors. In Carlos Banon's Taking Control 2.0: Midjourney x ControlNet, Shail Patel's Prompt Intelligence, and Hassan Ragab's AI Conceptual Architecture 3.0 will comprehensively explore new techniques in Midjourney, focusing on different architecture and design concepts.