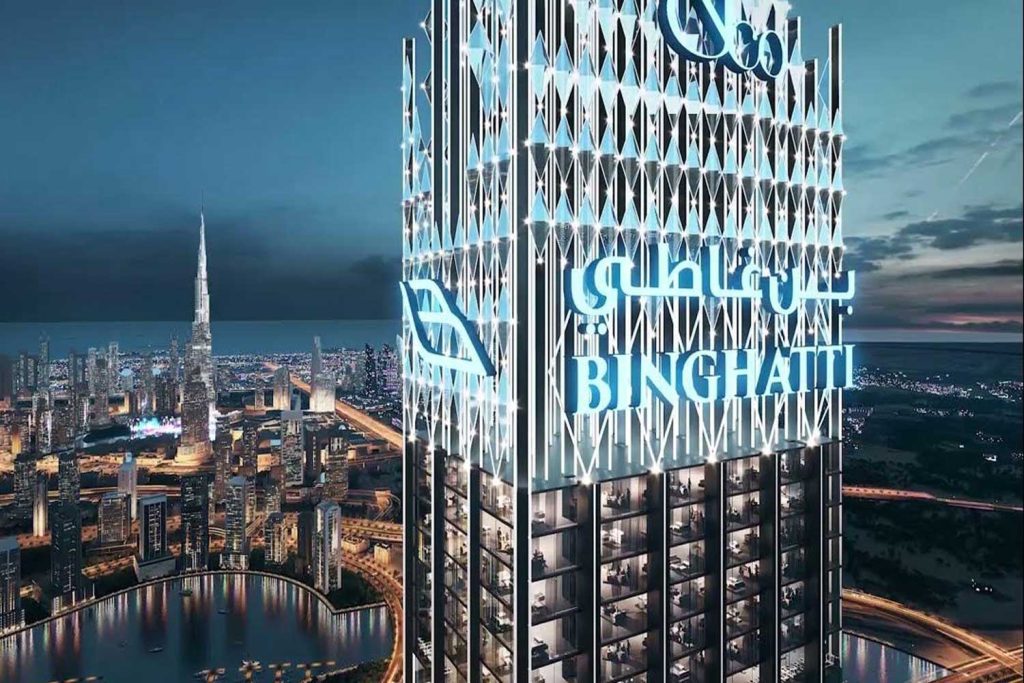 Here is the new skyscraper project in Dubai! Binghatti, a Dubai-based property developer, has announced a collaboration with the famous jewelry brand Jacob & Co. The two firms are working together on a new project named the Burj Binghatti Jacob & Co Residences, which seeks to be the tallest residential structure in the world.
The Burj Binghatti Jacob & Co Residences will be more than 100 floors tall, located in Dubai's Business Bay, and will feature exquisite two- and three-bedroom apartments. Although the project's exact height has not been revealed, it is claimed to aim to beat New York's Central Park Tower, which presently holds the world record for the tallest residential skyscraper at 472.4 meters.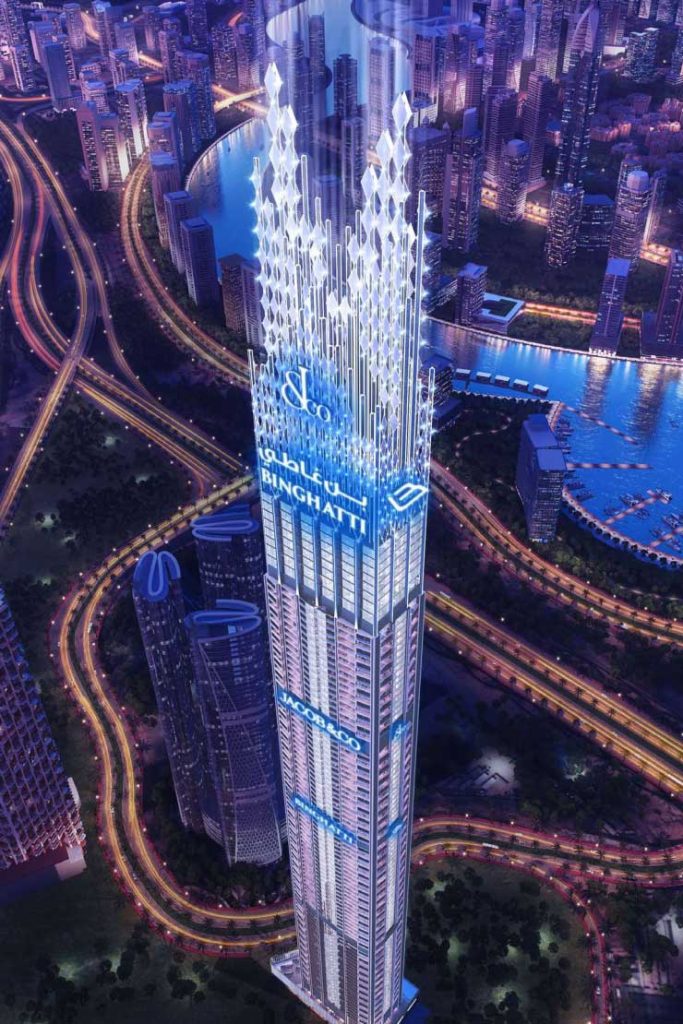 The Burj Binghatti Jacob & Co Residences, are inspired by the beauty of high jewelry and ultra-luxury living. The structure, co-designed by Jacob & Co and Binghatti, will include diamond-shaped spires at its panel, reminiscent of a crown, as well as the baguette-cut diamonds for which Jacob & Co is known.
Aside from its spectacular design, the Burj Binghatti Jacob & Co Residences will also have world-class amenities such as an infinity pool with a view of Dubai's cityscape, a premium spa, and a gymnasium. It will also include a concierge crew that provides a variety of services such as daycare, bodyguard, chauffeur, and private chef.
Muhammad Binghatti, CEO and Head of Architecture at Binghatti, stated that they were inspired by Jacob & Co's exquisitely constructed clocks, including horological movements into the tower's major features. The end result is a wonderfully distinctive and elegant property that adds to the city's skyline.