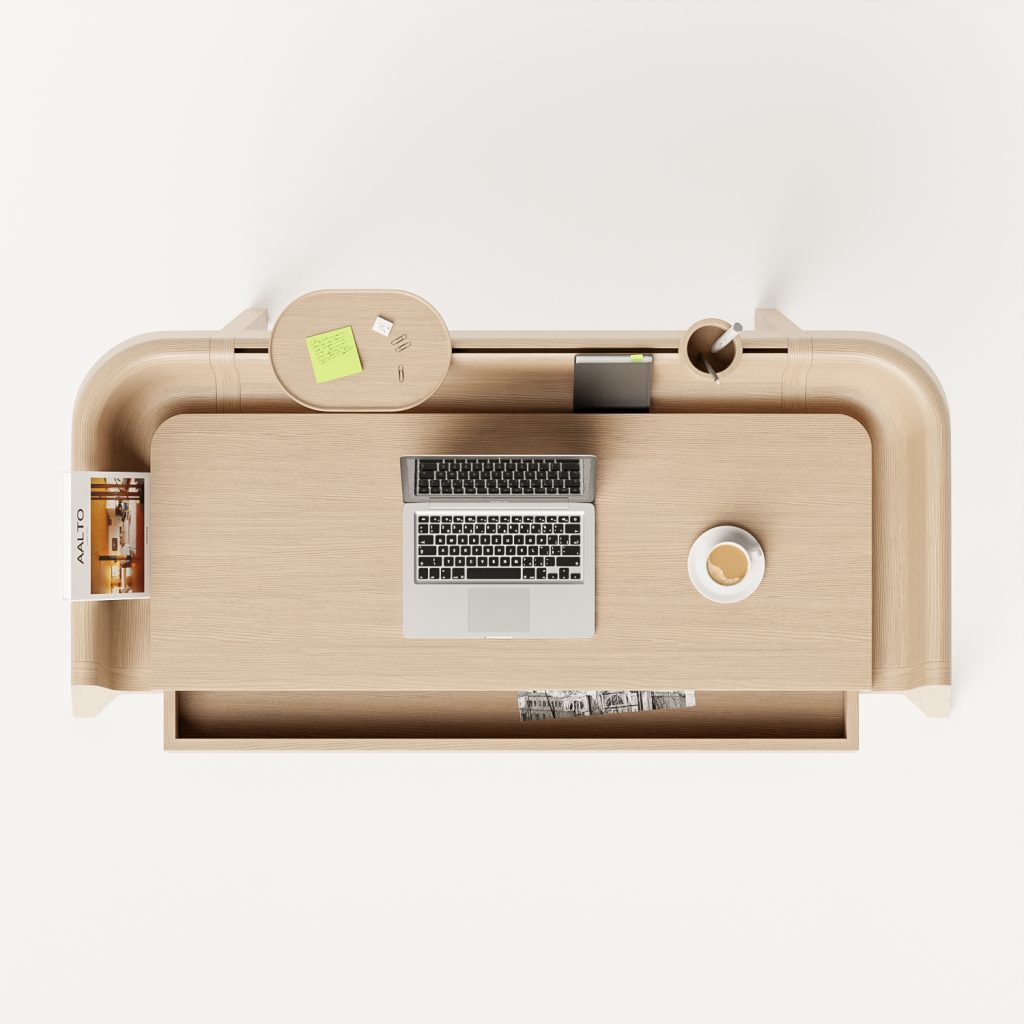 Teixeira Design Studio, located in Portugal, specializes in designing distinctive and versatile furniture that is both intuitive and purposeful. The studio is committed to creating designs that not only look aesthetically pleasing but also enhance the overall user experience. To achieve this, the studio starts by studying human behavior patterns and devising practical and user-friendly solutions. The studio's design philosophy revolves around reimagining everyday objects and adding innovative new functions to increase productivity, especially for those working from home.
Shelter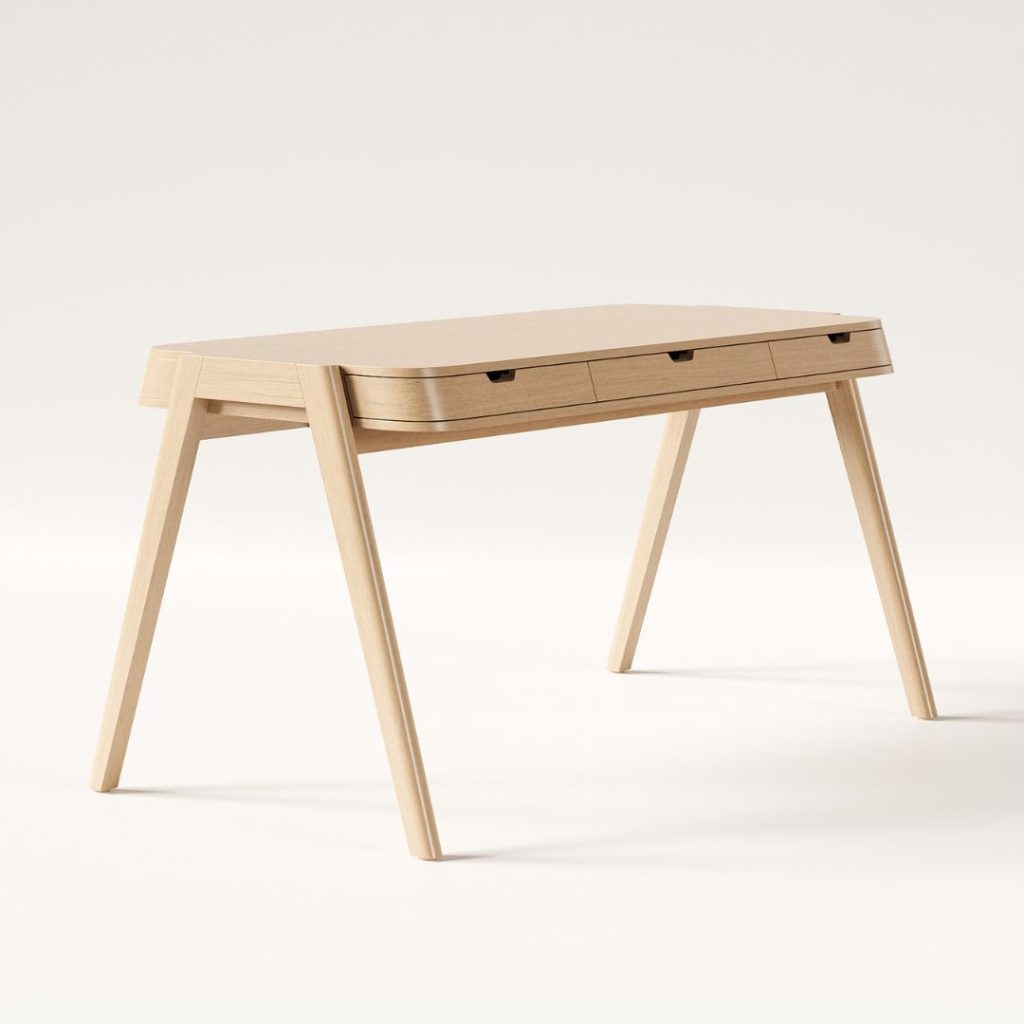 Designed with productivity and organization in mind, this wooden desk is built to meet all your tech needs. The convenient cable management system allows for seamless integration of all your gadgets and devices. The tabletop, featuring rounded drawers, adds an elegant touch to the overall design language. The warm and serene feel of the wood material will give you a sense of calm, making Shelter an ideal workspace for your daily routine.
Boomerang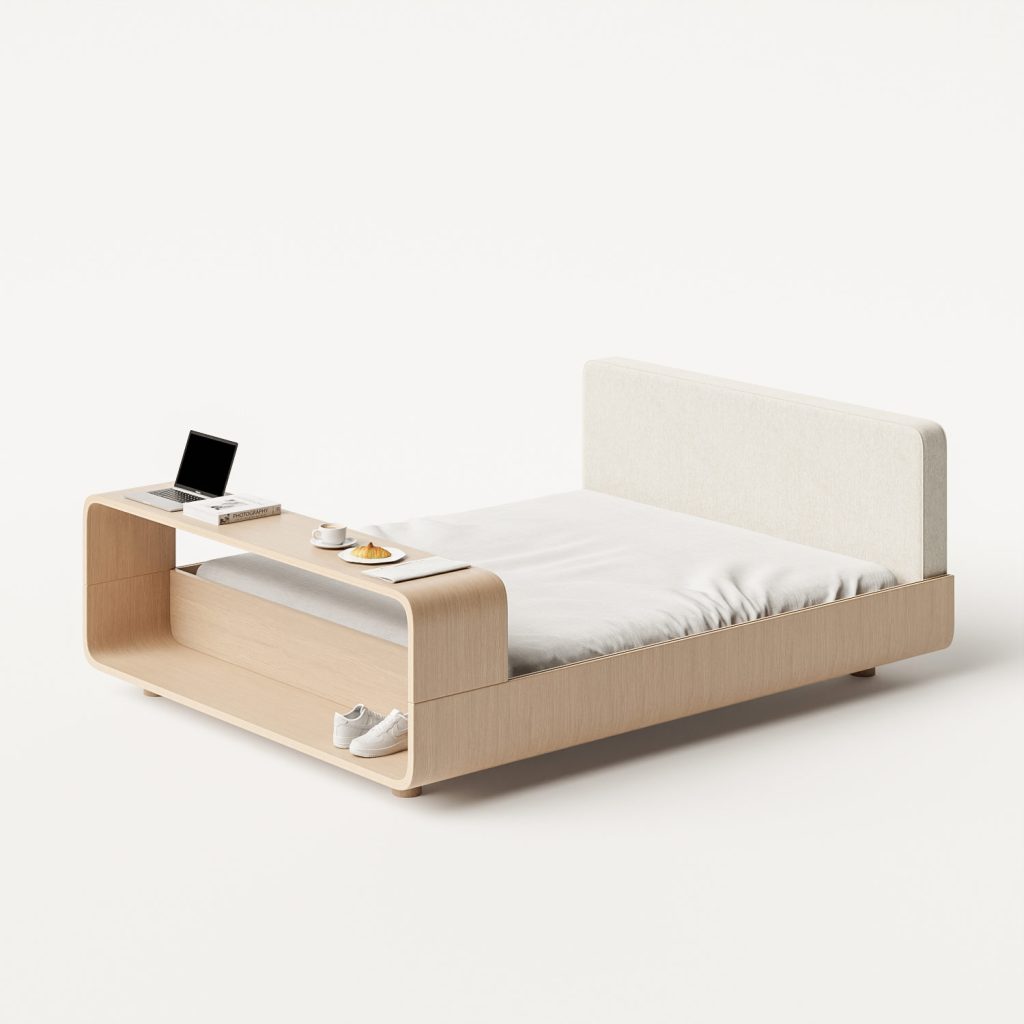 A bed that's more than just a place to sleep! With its sliding top, it doubles as a desk or breakfast spot. The open storage in front is perfect for shoes or extra linens, and the upholstered sideboard ensures added comfort. Boomerang's modern design and multifunctionality make it ideal for small spaces.
Piano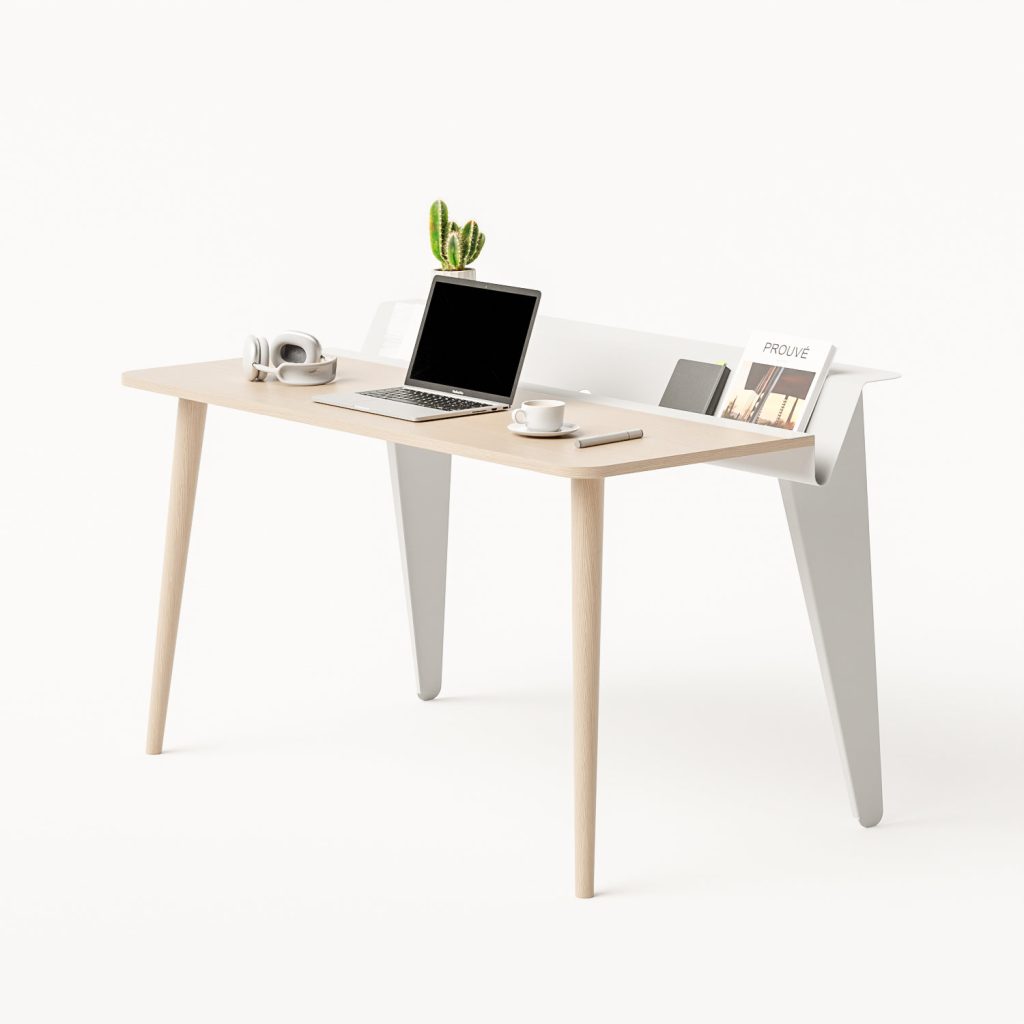 Inspired by the piano music rack, this metal stand is designed to enhance productivity, creativity, and engagement. With a sophisticated yet straightforward design, it allows you to prop up books and documents while you work, and also helps with cable management. The unique blend of materials used in the desk gives it a fresh and distinctive look.
Revolver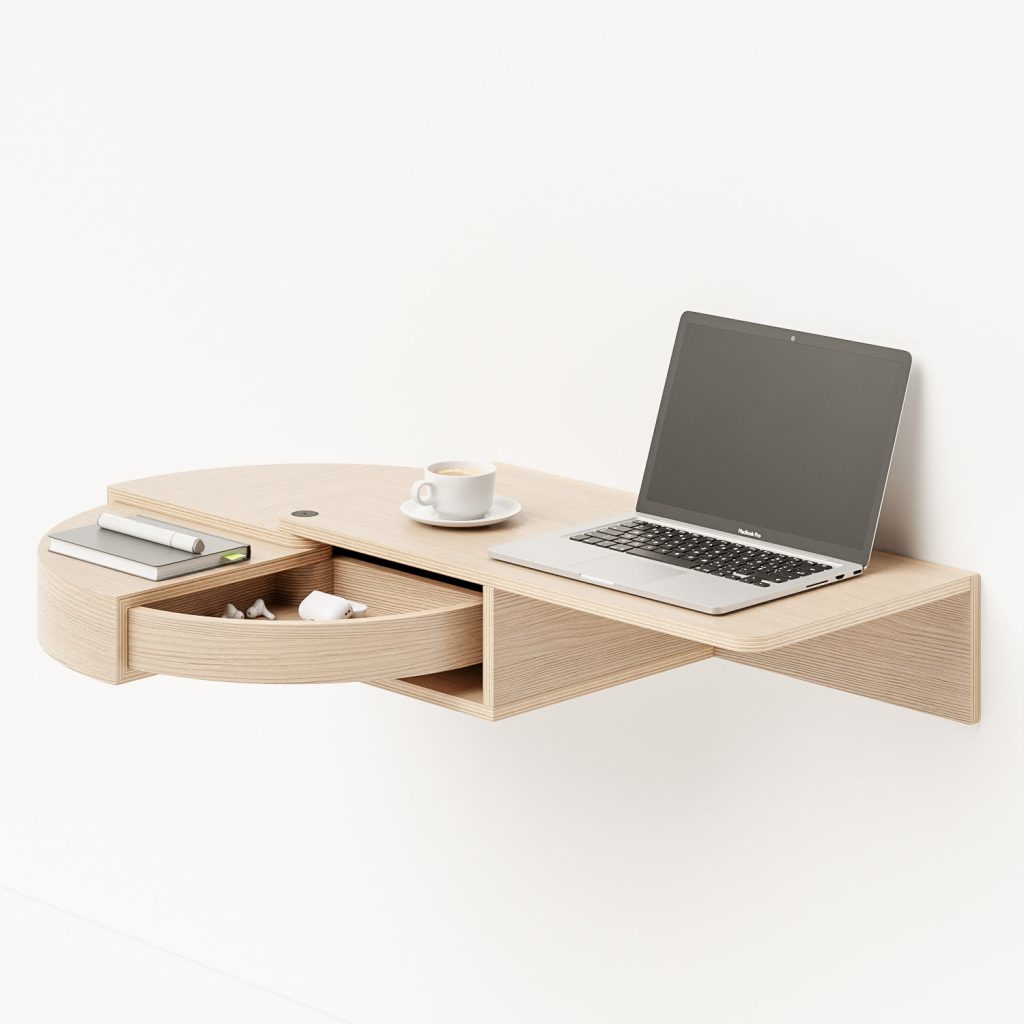 A wall-mounted desk that's a game-changer. Its corner drawer opens like a matryoshka, revealing multiple levels for a wider working area. Spin and swivel to your heart's content and create various layouts for any task. The tabletop's rounded corners add a touch of sophistication.
Mate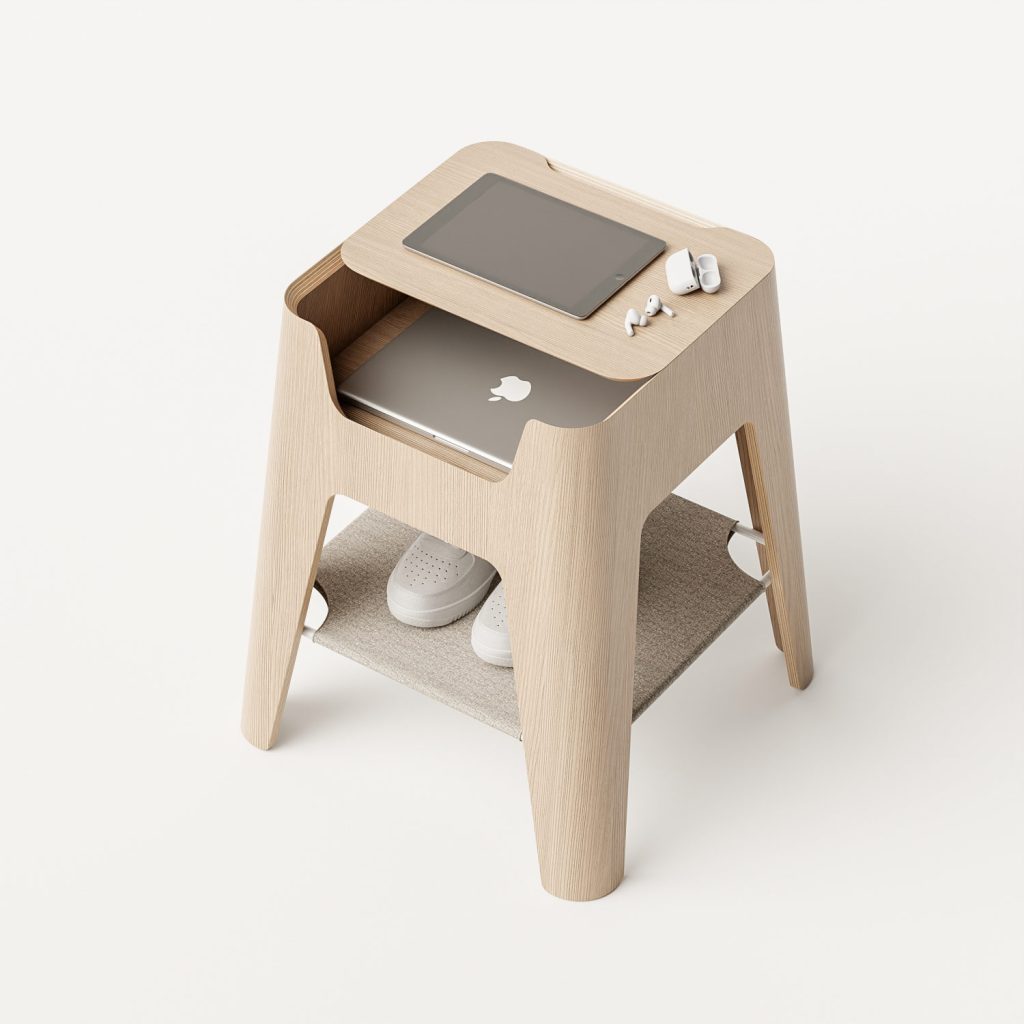 The ultimate bedside solution for those who need to keep their devices organized and within reach. With its slidable top, Mate allows for easy cable management, and the top can also be removed to function as a laptop stand or breakfast tray. With its modern and aesthetic design, Mate is not just a bedside table, it is a multifunctional item that will improve your bedside experience.