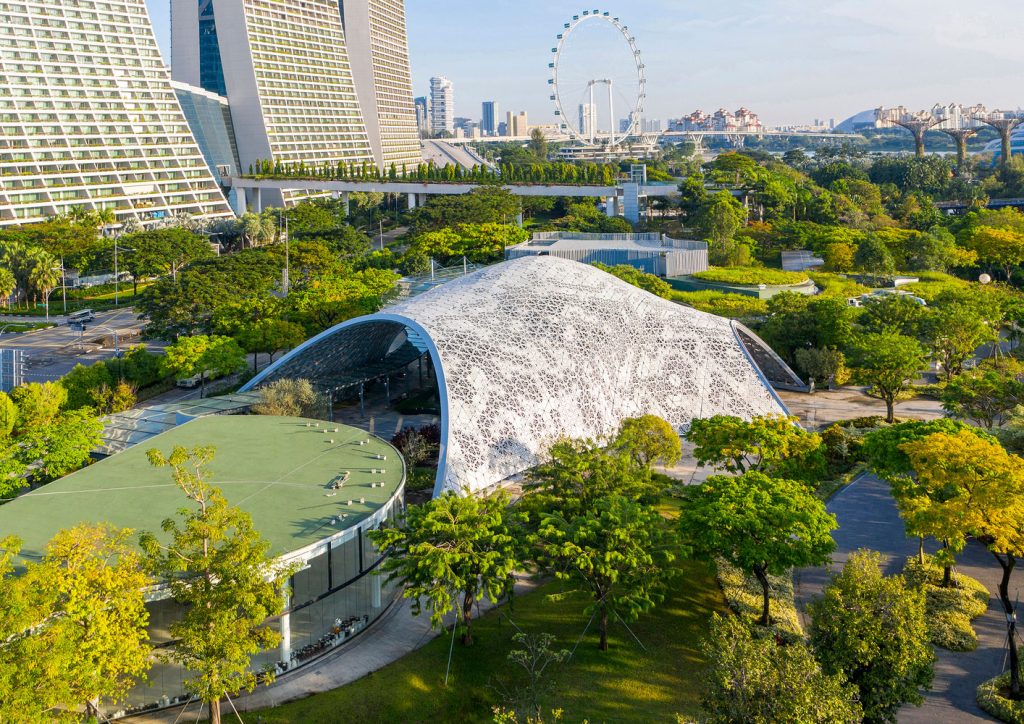 The Bayfront (The Future of Us) Pavilion, which can be seen at Singapore's Gardens by the Bay, continues the long heritage of experimental architectural buildings that encourage interaction with nature by fusing an intricate shape with a perforated surface that flows with the surrounding ecosystems. This intricate structural building, created for The Future of Us show in late 2014, at the Singapore University of Technology as well as Design's Advanced Architecture Laboratory (AAL) is an impressive sight, providing a stunning display of light and shade through its elaborate metal lattice—an experience akin to taking a stroll in a magical forest.
The Bayfront Pavilion, which was completed for its current use in 2019, was originally constructed to host The Future of Us Exhibition, Singapore's 50th-anniversary capstone event. It offers visitors a climatically pleasant outdoor setting and a visual experience similar to walking under a canopy of lush tropical trees. The exhibition invites Singaporeans to share their goals and dreams for themselves, their families, and the nation, as well as to take part in steering Singapore into the future. This experience serves as an inspirational reminder of what can be achieved when people come together to create a vision for themselves and for the future. It was the culmination of Singapore's Golden Jubilee (SG50) year of celebrations, and it lasted 100 days.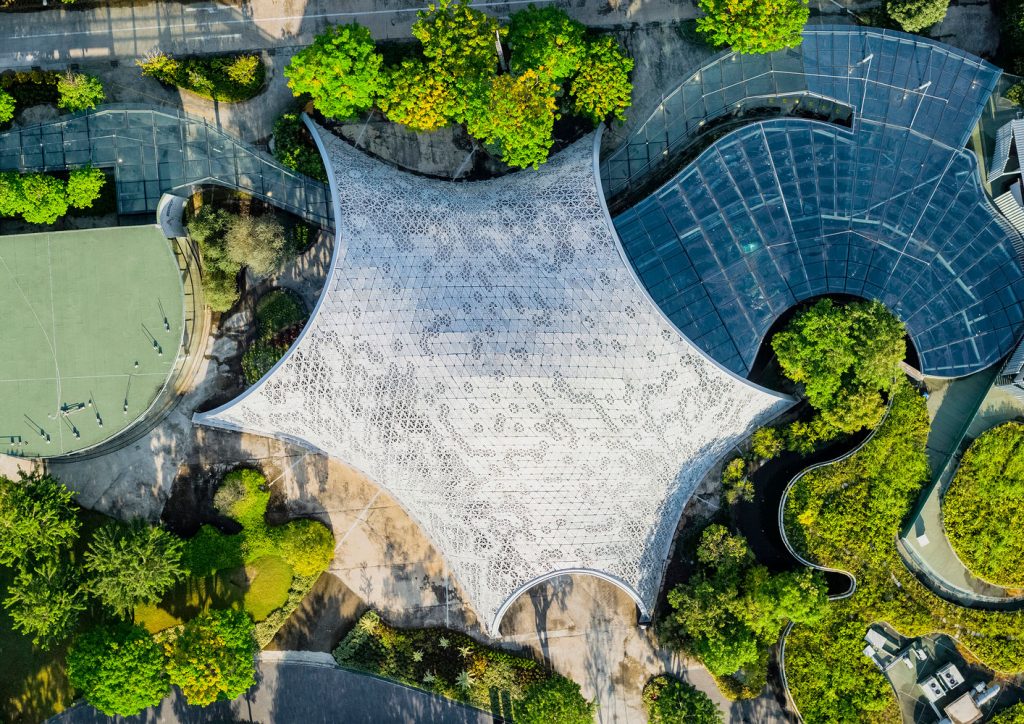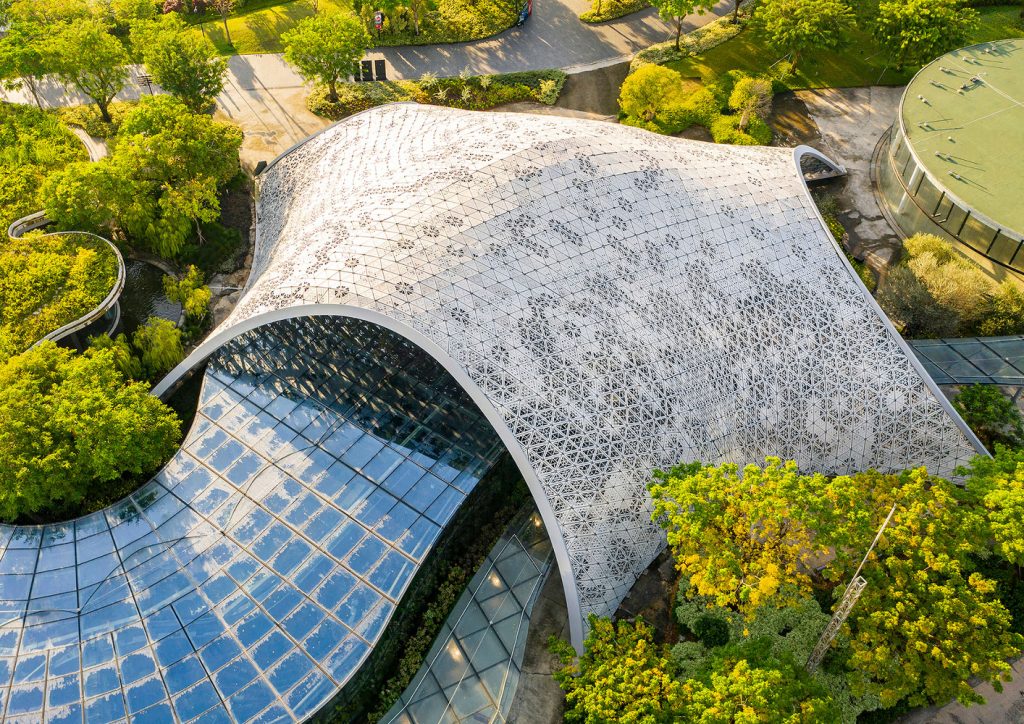 With the use of cutting-edge design and fabrication technologies, The Future of Us exhibition's design philosophy and sources of inspiration sought to create a new relationship between architecture and the environment for tropical climates. The innovative construction has a special two-layer perforated aluminum shell that makes it possible for natural ventilation and cooling, with exceptionally environment-friendly outcomes. It was designed to offer a peaceful refuge amid Singapore's hot and humid atmosphere.
The basic construction of the Bayfront Pavilion is made up of 4,620 elements, 11,188 plates, 12,040 bolts, and more than 11,000 different types of perforated aluminum panels. The shell measures 20 centimeters thick. It is approximately 50 meters long and 2,000 square meters in size. The Bayfront Pavilion preserves a cool temperature without the use of harmful air conditioning systems thanks to an algorithm that perforates every one of its exterior and interior panels in response to the sunlight. Its distinctive shape also allowed for the best possible material usage, reduced waste during construction, and reduced carbon emissions during normal use.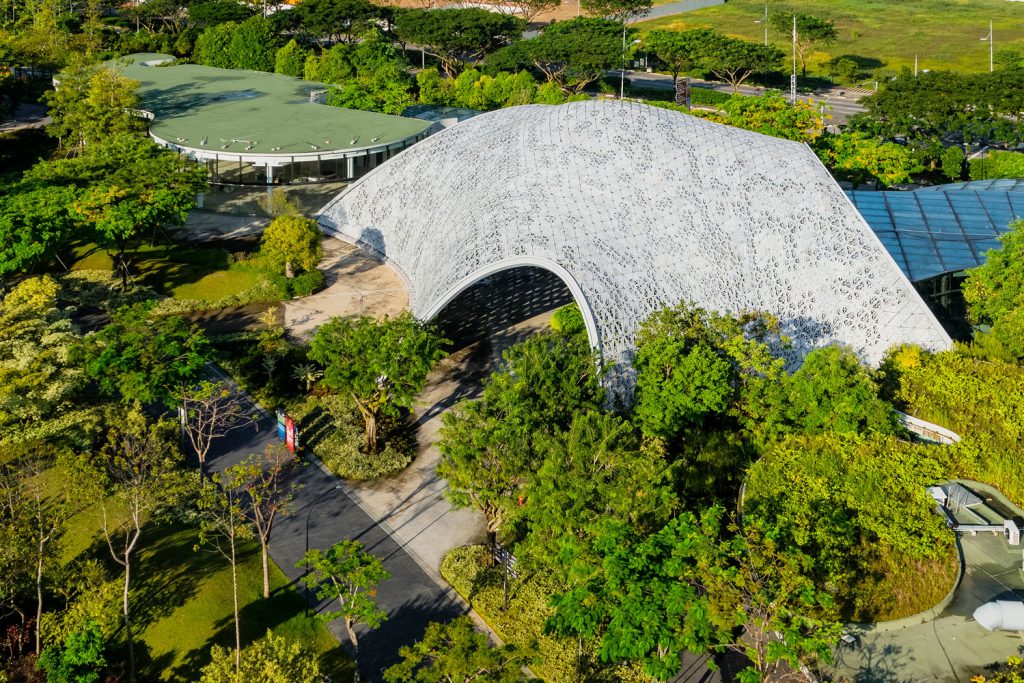 In order to create the light-filtering effect, 11,000 aluminum panels are perforated in different ways to generate intricate geometric patterns with varying porosities. By using cutting-edge computational methods, the design created a building skin with shading and visual effects resembling a tropical forest based on environmental data such as lighting conditions and prevailing winds.
This examination produced automatic building drawings that took into consideration steel structural and assembly tolerances using parametric computational techniques. The roof spans around 40m and reaches approximately 16m, with a structural depth of not more than 20cm. The structural building envelope for AAL's The Future of Us show was inspired by an invitation exhibition of its work at Singapore's National Design Centre (NDC). The NDC exhibition featured a prototype of a climate-responsive structure that the Lab had been invited to design, produce, and present at the 2014 Venice Architecture Biennale in Italy.
The Advanced Architecture Laboratory keeps challenging the limits of what is feasible in the construction of the cities of the future as the building hosts a number of public events and festivals that draw visitors from all around the city. The President's Design Award, Singapore's highest honor bestowed on designers and designs of all fields of study; the Singapore Good Design Award, the Golden Pin Design Award, the iF Design Award, The Architecture Community World Design Award, the Iconic Award: Innovative Architecture, and the A' Design Platinum Award are among the many awards and recognitions bestowed on the Pavilion.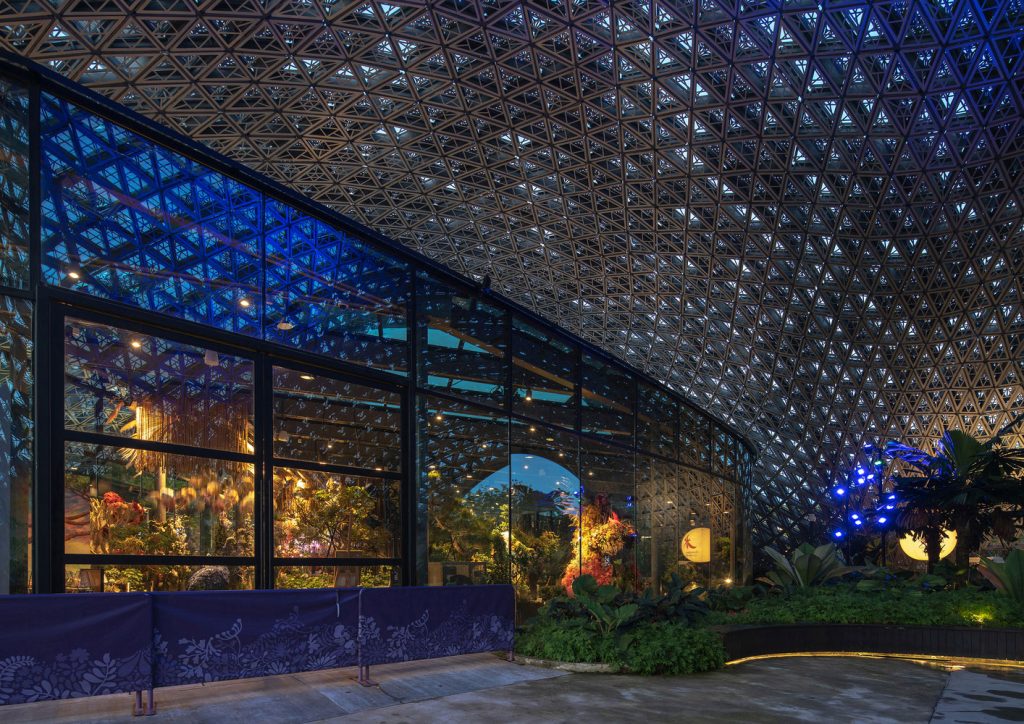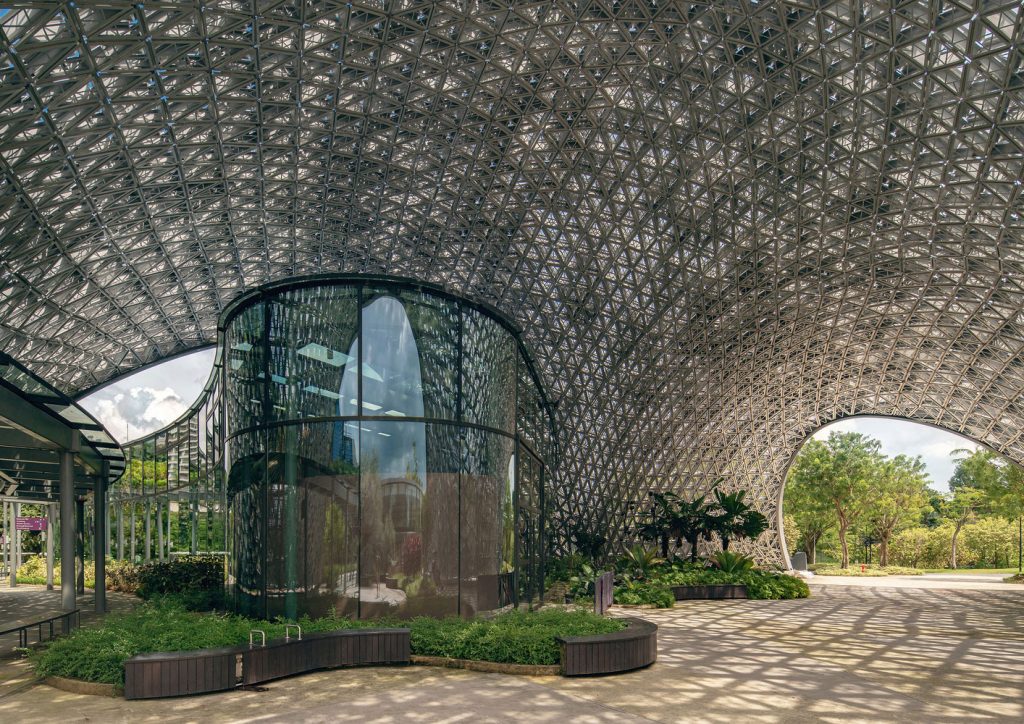 Project Info
Architects: SUTD Advanced Architecture Laboratory
Area: 2000 m²
Year: 2019
Photographs: Lim Weixiang, Koh Sze Kiat
Lead Architect: Thomas Schroepfer
Main Contractor: Pico Group
Steel Contractor: Protag Tetra Group
Mechanical And Electrical Engineering: Engineering Management Solutions Platform
Architects: Alex Cornelius, Aloysius Lian, Thomas Wortmann
Civil And Structural Engineering: S.H. Ng, Passage Projects
Country: Singapore