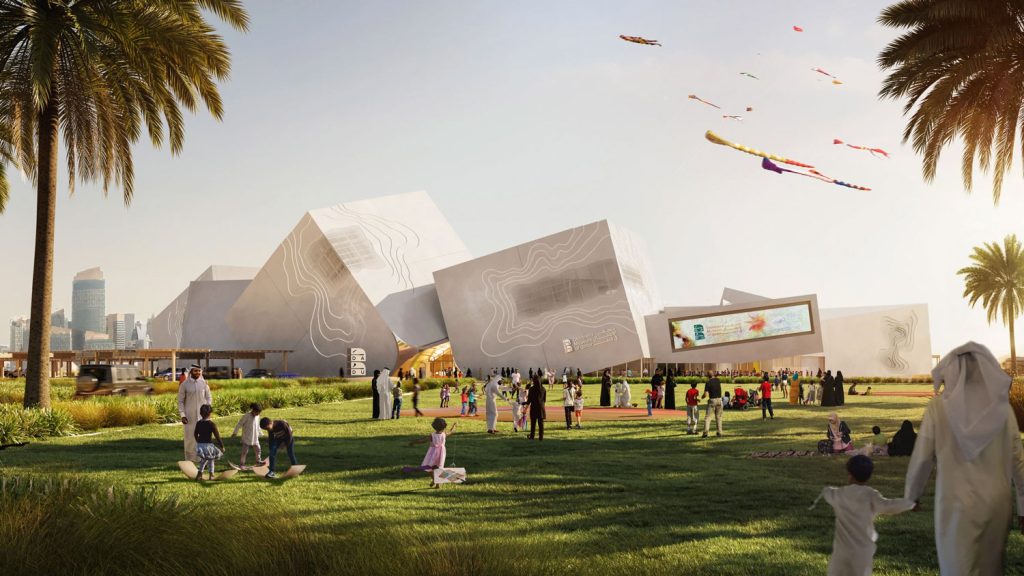 UNStudio has revealed its design for the Dadu, Children's Museum of Qatar at an exhibition at the Venice Architecture Biennale 2023. Building a Creative Nation exhibition opens giving the first international presentation of plans for Qatar's next generation of cultural institutions.
Building a Creative Nation, designed by 2 x 4, focuses on five new cultural venues being developed by Qatar Museums in Qatar with internationally acclaimed architectural practices ELEMENTAL, Herzog & de Meuron, Office for Metropolitan Architecture (OMA), Philippe Starck, and UNStudio. The new developments will be operated by Qatar Museums which is responsible for preserving and enlarging Qatar's cultural endowment by overseeing the country's growing network of museums, heritage sites, festivals, public art programs, and more.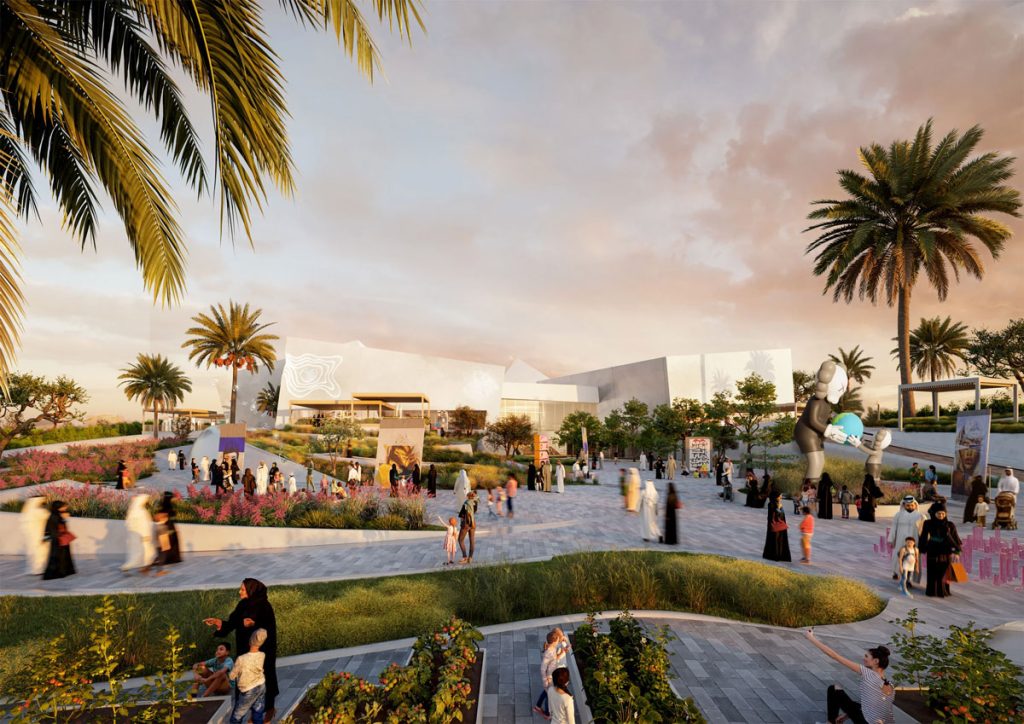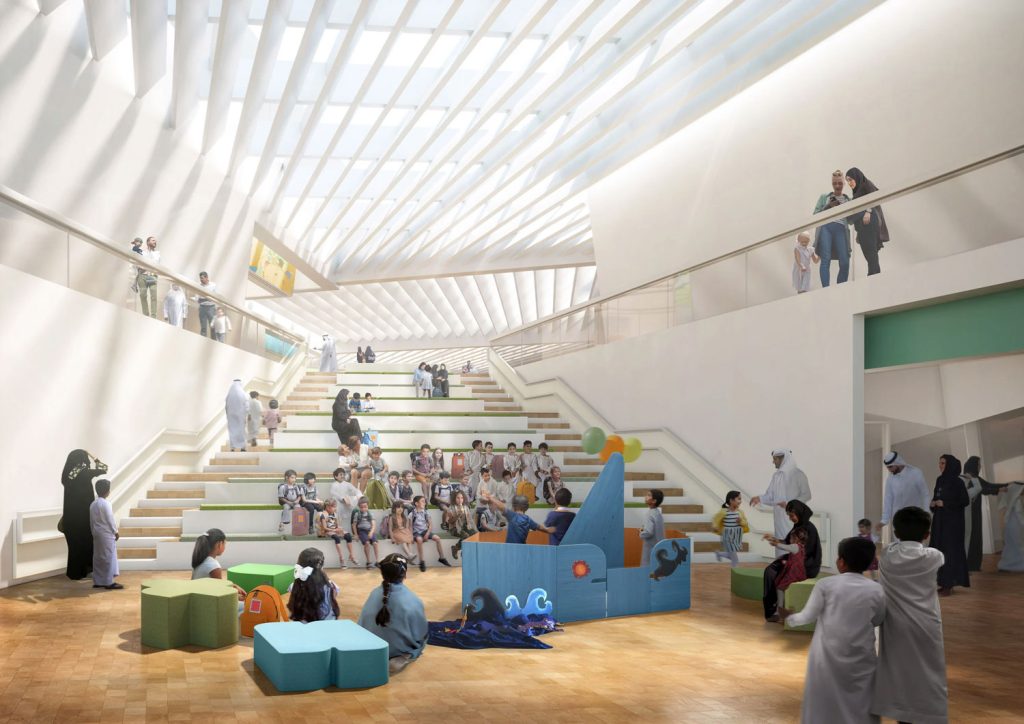 Dadu, Children's Museum of Qatar, will provide a unique place for learning and growth through inclusive, open-ended play, exploration, and experimentation. Through an oasis of stimulating, interactive, and accessible indoor and outdoor experiences for families in the heart of Doha, Dadu will nurture children's development, inspire their curiosity, encourage collaboration and dialogue, provide the tools to fuel creativity, and instill a sense of social responsibility.
The design concept conceives of the building itself as an exploratory and educational tool for self-led learning journeys. Adopting the building block as its elemental form, the museum's design comprises 15 architectural cubes enclosing a central space, surrounded by gardens. The universal design addresses the needs of different age groups, creating a place where parents feel supported, and children can cement a positive relationship with museums that will remain as they grow older.
Her Excellency Sheikha Al Mayassa bint Hamad bin Khalifa Al Thani, Chairperson of Qatar Museums, said, "When the opportunity to support the exhibition of Kengo Kuma on the occasion of the Venice Architectural Biennale 2023 arose, we felt that it would be a great moment to share the cultural projects that Qatar is embarking on after its successful hosting for the FIFA World Cup Qatar 2022. The cultural, economic, and socio-political relationship between Qatar and Italy has always been strong, as has the relationship between Qatar and Japan. It is therefore a great moment in our modern history to reveal the extent of Qatar's cultural program, amongst one of the greatest displays of architecture and most important showcases anywhere for epoch-making designs."