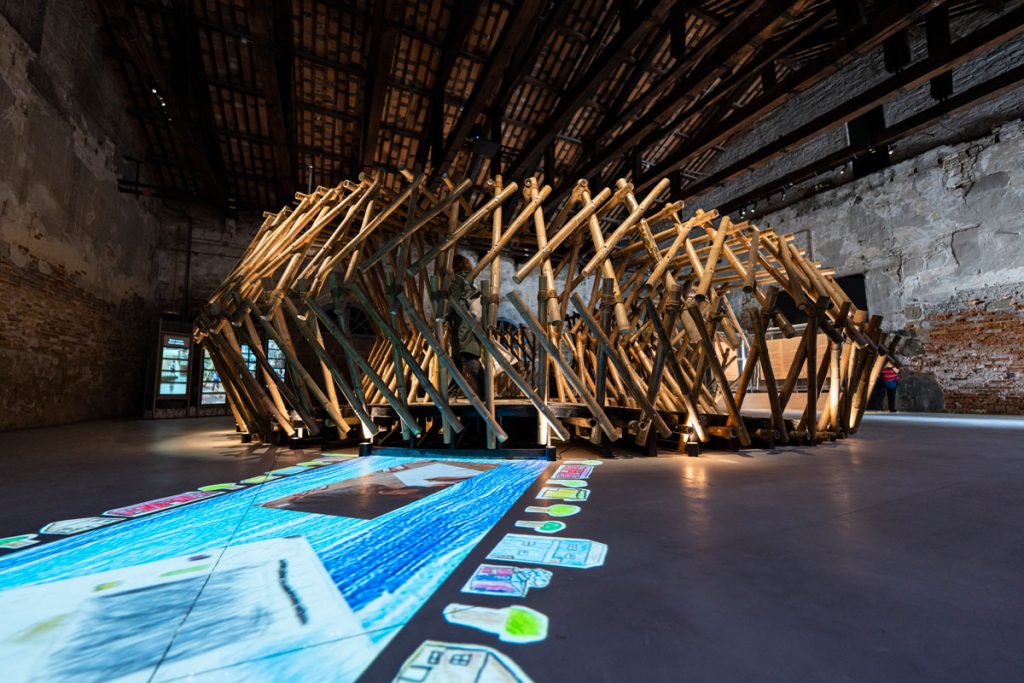 Philippine Pavilion features Tripa de Gallina: Guts of Estuary, by The Architecture Collective (Bien Alvarez, Matthew Gan, Ar. Lyle La Madrid, Noel Narciso, and Arnold Rañada), co-curated by Architect Choie Funk and Sam Domingo. The pavilion will be open to the public from May 20th to November 26th, 2023.
Tripa de Gallina (translated as "guts of the rooster") is Metro Manila's longest estuary and acts as a tributary to bigger bodies of water in the vicinity. The exhibition confronts the area's unsustainable environmental and social conditions and presents an architectural solution that emphasizes the importance of empathy, collaboration, reflection, and gathering.
"Tripa de Gallina: Guts of Estuary offers a diagnosis of the water's condition and a prognosis of the people's future. In a procedure of modular urban acupuncture materialized by a bamboo structure that serves as a place of gathering and investigation, the Pavilion inspects the estuary's guts: a flawed ecology of humans, waters, and dregs. It serves as a buoy for this mesh to be carefully unraveled and sustainably mended through a gritty collaborative action among these entangled actants, in the name of resilience." stated Philippine Pavilion's curators.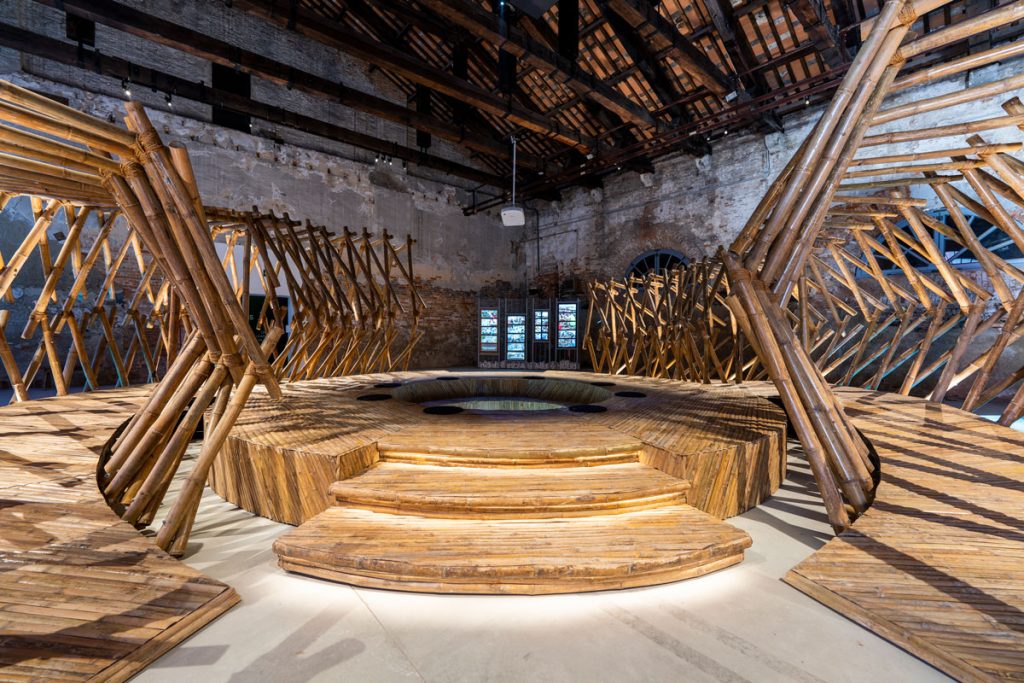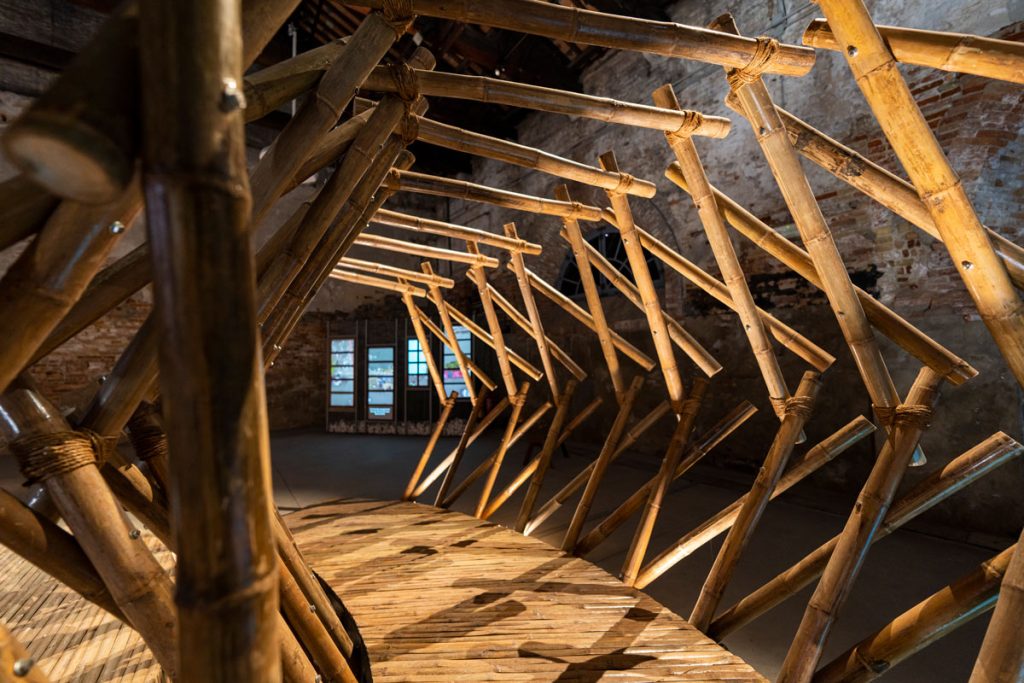 The bamboo structure originates from the intention of the members of The Architecture Collective, a Manila-based synergistic group of architects who create research-based, speculative, multi-scalar, and inclusive designs.
Alvarez, the computational designer for the project shares his aspirations, "It's one step to more action for our country to realize that that water is a part of our lives more than most nations. Hopefully, it's the thing that makes people realize that we should have a relationship with water." Narciso, the project coordinator for TAC reinforces this, "I see it is a return to the water. Water is becoming less accessible every day. And I think if we don't return to it, or put it as a guiding principle in design, which is the core resource of humanity, then it is of consequence."
We encourage you to stay tuned to ParametricArchitecture for detailed updates on the Venice Architecture Biennale 2023.