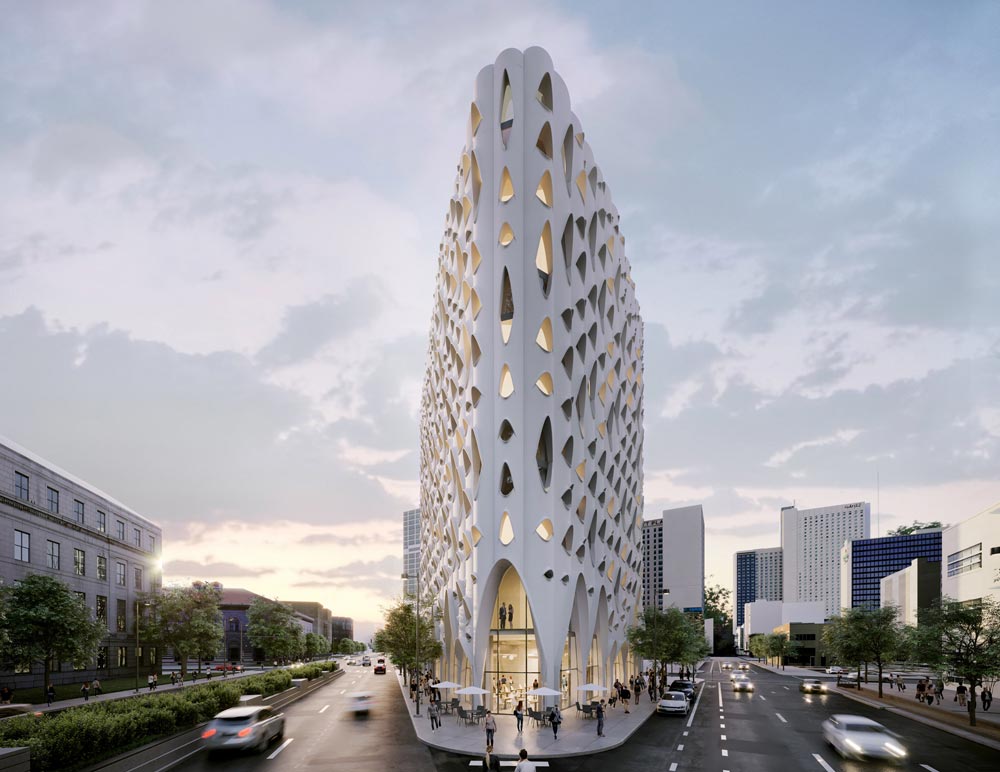 Slashed along a corner site afore the rocky mountains rises a punctuated white façade. Named 'Populus' as revealed by the American architecture firm Studio Gang. The design schedules to enfold in Denver with windows scooped out in addition to recall the bark of a tree.
Mounting to 135,000-square-foot, this hotel plans to reach 159-foot-tall. And subsequently open to expansive views of the city and the rocky mountains. The distinctive scallop-shaped windows frame the serenading terrain in brilliance.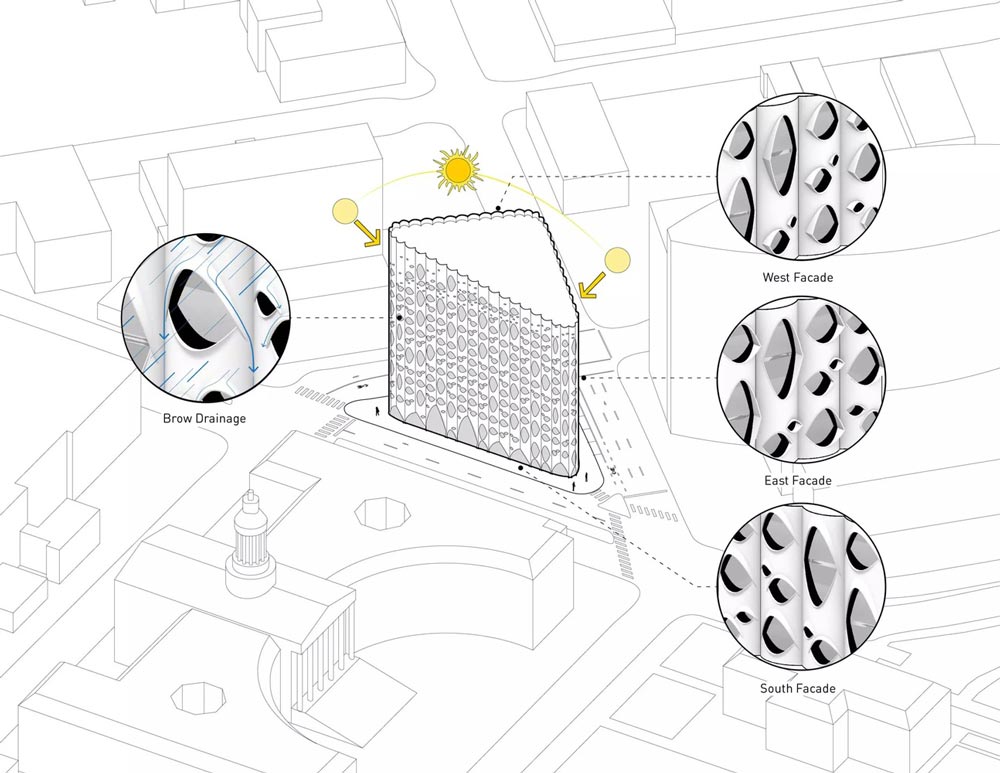 Studio Gang developed the concept for windows looking at eye-shaped patterns found on the bark of Aspen trunks. The name Populus is after Populus tremuloides, in Latin name for trees. Windows at the ground floor reach 30 feet, framing the enticing entrances to the hotel. The ground floor houses the lobby, a restaurant and other amenity spaces.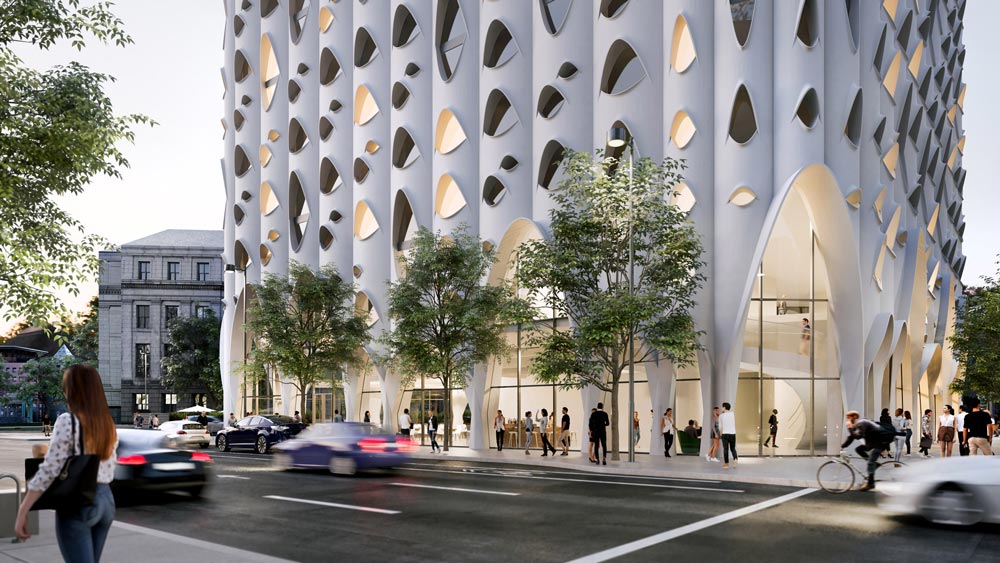 Furthermore, the building's facade windows evolve into hooded "lids" jutting out as scalloped silhouettes. The openings vary in size depending on their function served to the interior and exterior.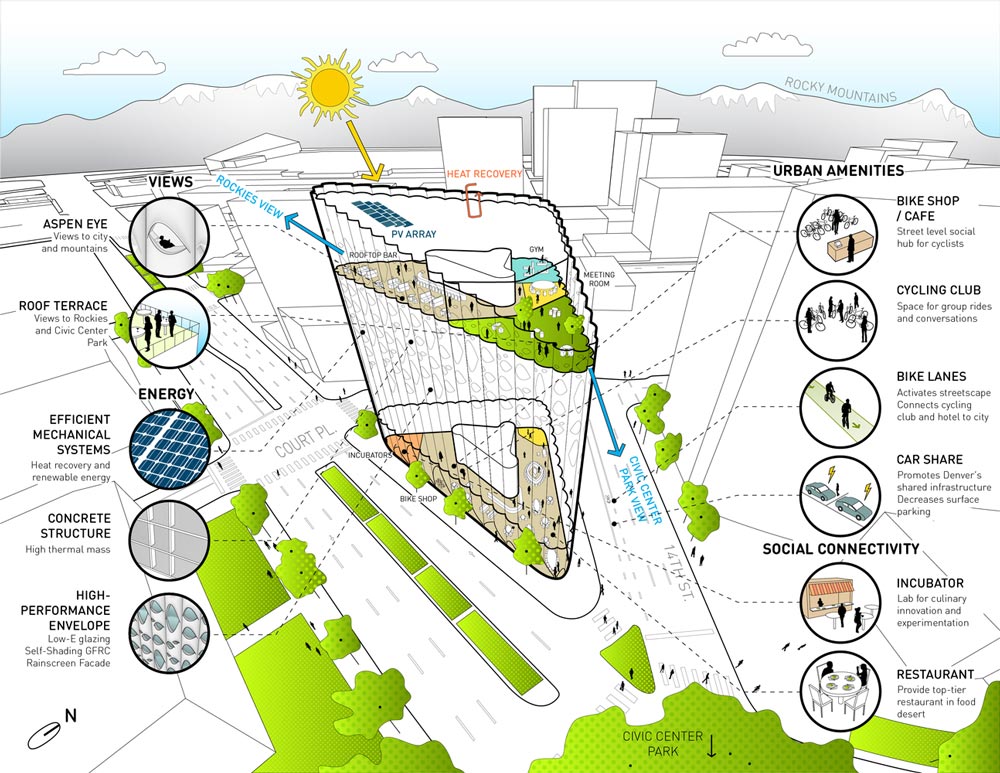 Alternatively, as an environmental purpose, the external hoods stretch out in alignment with the sun's course. As this invites natural light into the rooms while ensuring maximum shade. The curved windows also channel rainwater down the building's facade, keeping its presence spotless over time.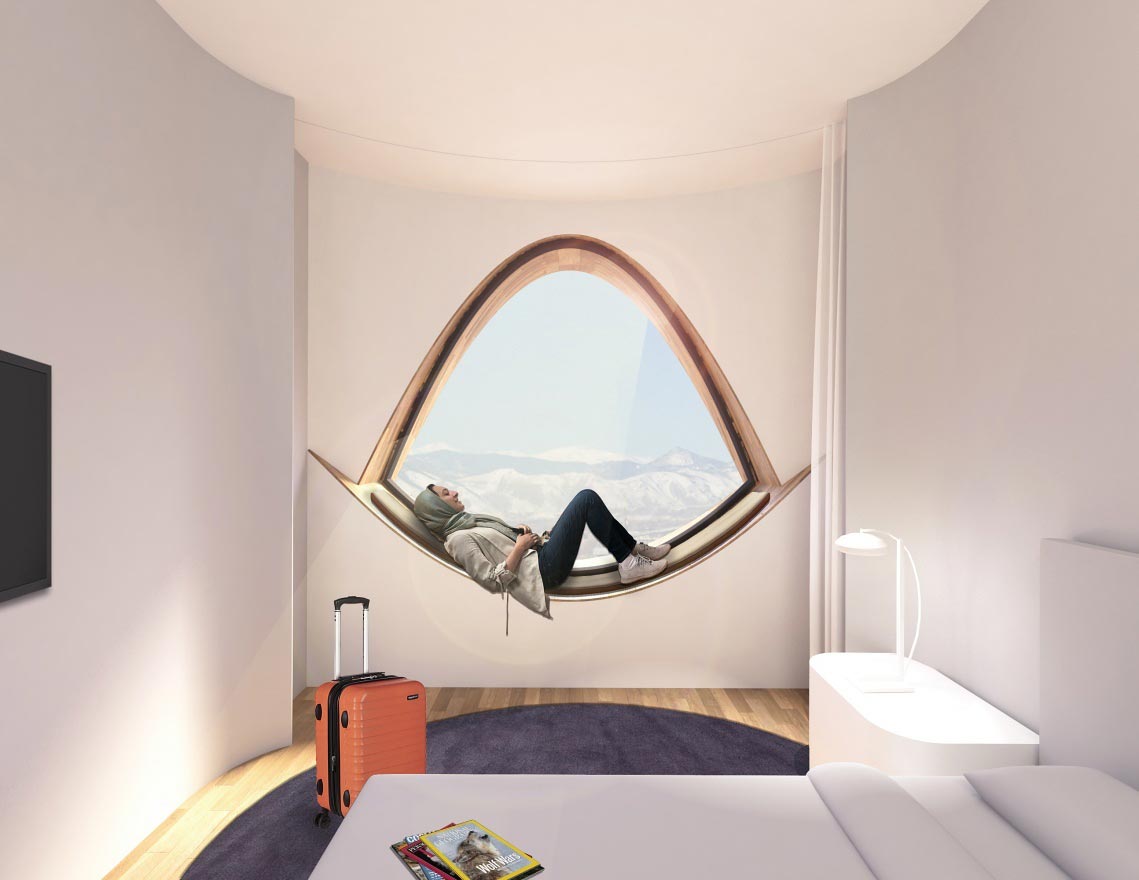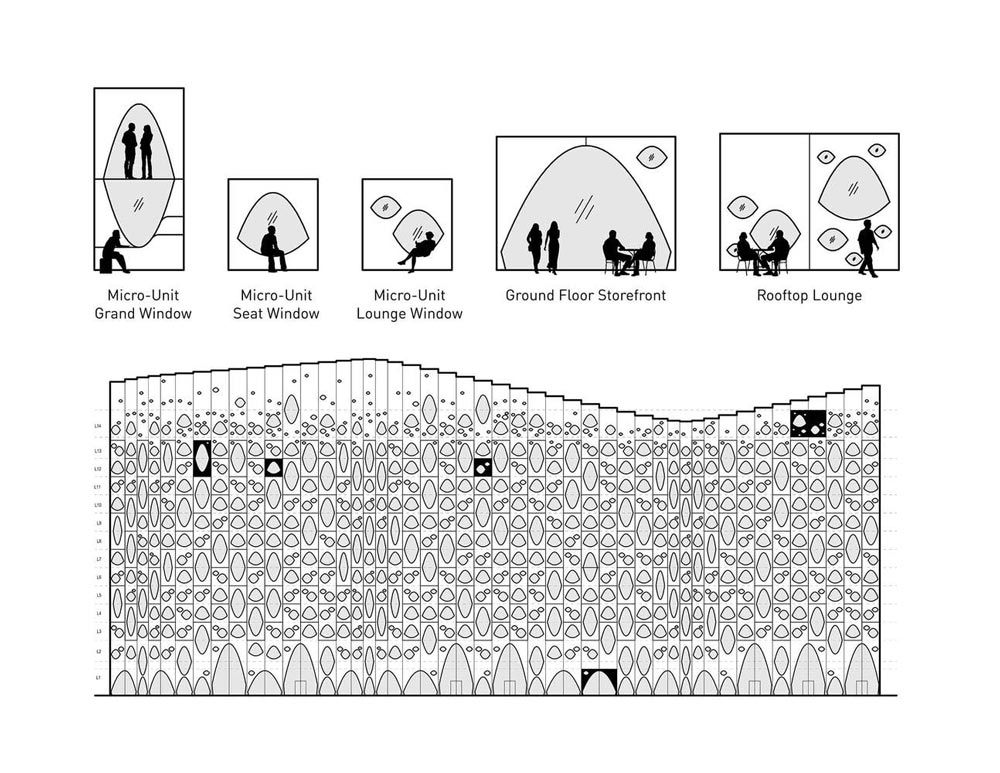 The design and other features also improve the building's energy performance against the unpredictable Colorado climate. From inside the Populus hotel, the scalloped windows capture striking sights. It frames nearby landmarks such as the Civic Center Park and the State Capitol.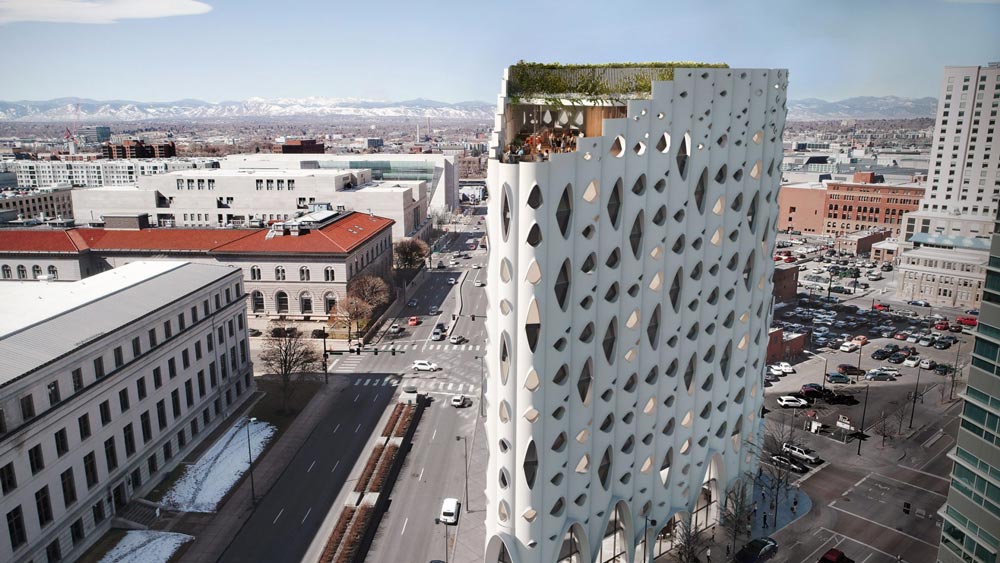 The interior windows also act as window seats or desks, granting guests the feeling of being outdoors. The designer's visions to add a green roof at the top of the hotel. The space also serves as a place to socialise for guests encircled by a new habitat of local wildlife.