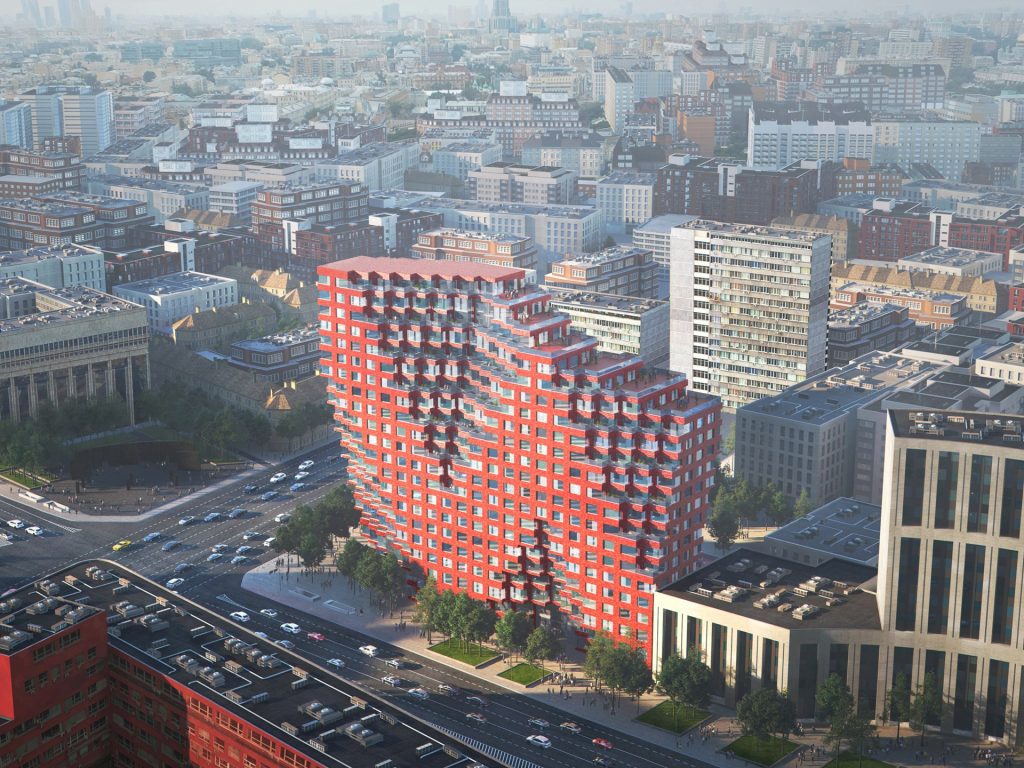 The famous Dutch architecture office MVRDV has been chosen as the winner of the international competition by GK Osnova, which will be built in the city center of Moscow, Russia, and at the same time will be adjacent to important historical buildings. The mixed-use complex which has named Silhouette with 52.000 m2 is expected to be one of the new symbols of Moscow.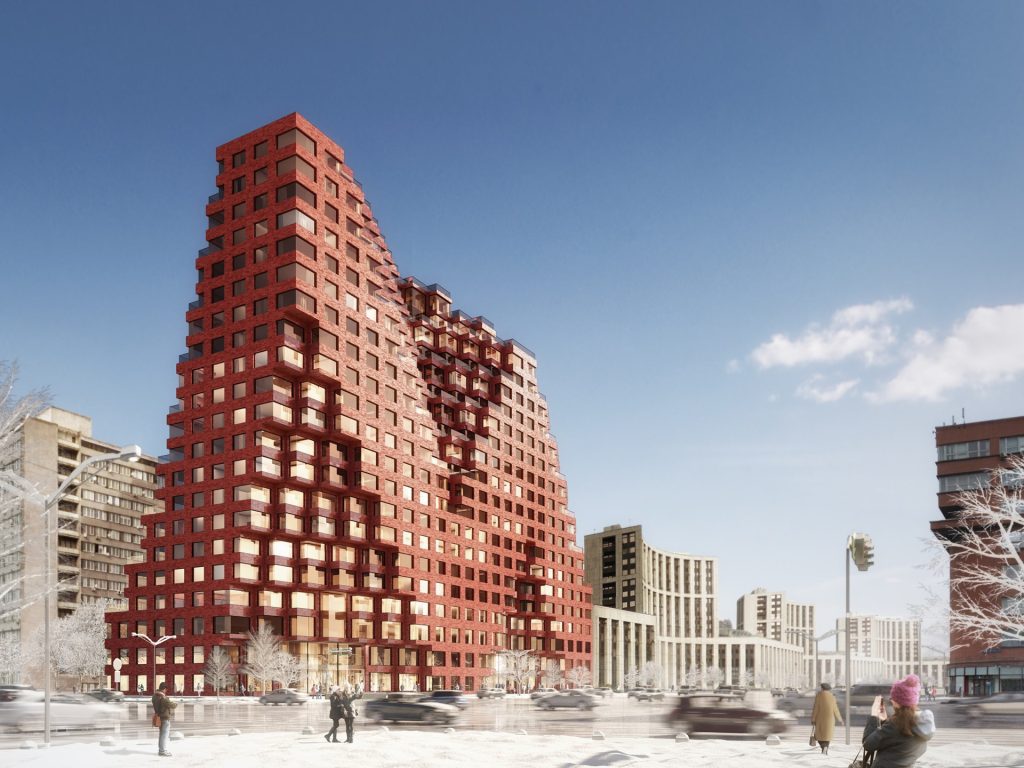 Silhouette located at the intersection of Academician Sakharov avenue and Sadovaya-Spasskaya street is the neighbor to significant historical constructivist buildings such as Tsentrosoyuz Building by Le Corbusier and Narkomzem by Soviet architect Alexey Shchusevand. While Silhouette takes inspiration from its neighbor's structures, it also adds a different and unusual character to the existing silhouette of the city. While this 78 meters (256 feet) high building which is designed using a modular system, add differences to the silhouette of the city, on the other hand, offers to users a wide view of Moscow.
The co-founder of MVRDV, Jacob van Rijs explains that "Silhouette is really an abstraction of the classical stepped building silhouettes found in the city. The combination of two grand and warm-toned buildings creates a symbolic gateway to the city center, but also homely dwellings and fine workspaces with a lively program on ground levels for all to enjoy."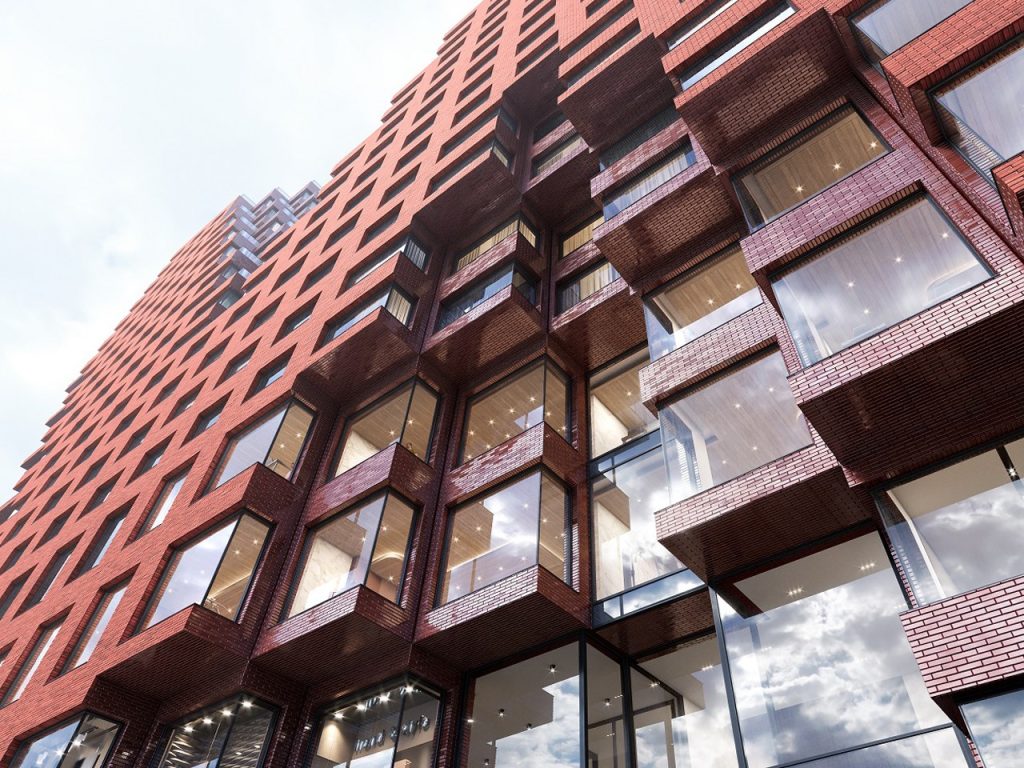 The building which has a total area of 52.000 m2, has different functions including; luxury apartments, a sports center, flexible working spaces, event areas, and sky decks. There are apartments that offer panoramic views from all sides, various configurations, and sizes on the upper floors. Underground has a supermarket and commercial and residential car parking. Through the modular system to accommodate these different functions, diversity and mobility occur in the facade and interior typologies of the building. The architects explain this situation "The volume of the building is sculpted and diversified to create distinctive entrances, a sloping roofscape and strengthens the views of the city. Sculptural cuts on the top and bottom of the facade are carved out according to the function that needs to take place or certain quality that needs to be provided within the space inside."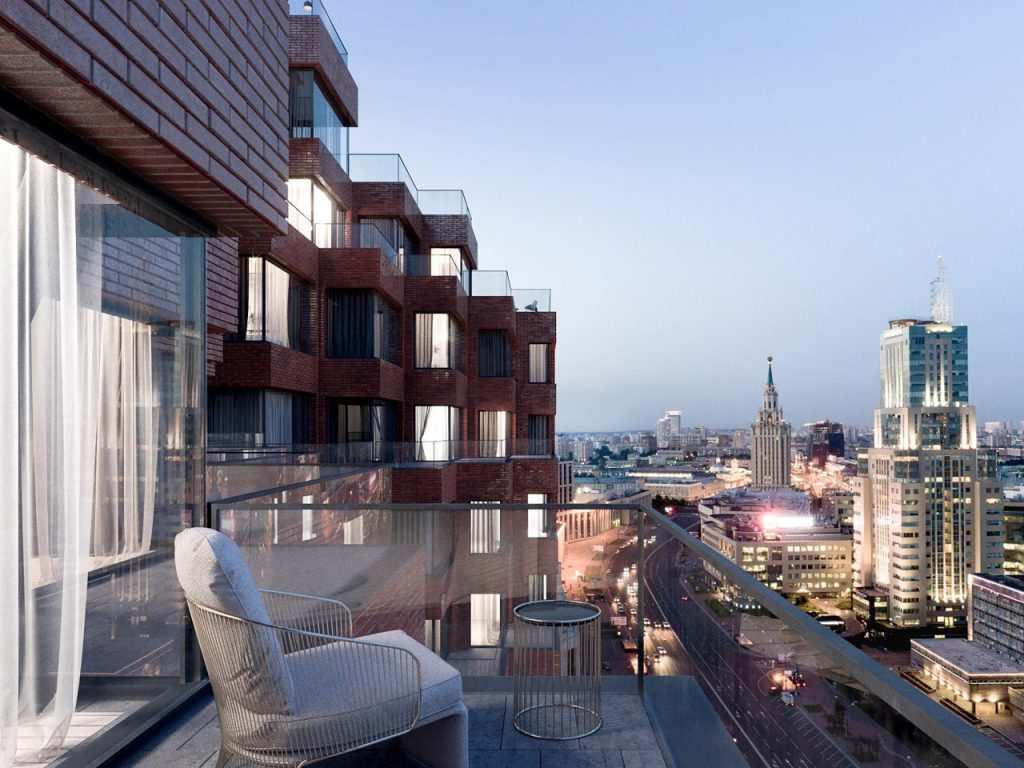 In order to refer to the surroundings and to emphasize the character of a warm and attractive living space, the facade of the building consists of red ceramic. The distinctive red ceramic facade has different size windows which differ from each other and in harmony with the overall volume of the building.
Expected to have a symbolic value like Moscow's new gateway from MVRDV's concept design, the Silhouette in the city center of Moscow brings a difference to the historical texture while also takes inspiring it.
Architects : MVRDV
Location : Moskva, Russia
Design MVRDV : Winy Maas, Jacob van Rijs and Nathalie de Vries
Design Team: Jacob van Rijs, Frans de Witte, Fedor Bron with Mick van Gemert, Elija Kozak Daniele Zonta, Fouad Addou and Iker Perez
Visualization : Antonio Luca Coco, Davide Calabro, Pavlos Ventouris and Tomaso Maschietti
Client: GK Osnova
Competition Phase Management Coordination: Interstroy – Aleksey Polischuk, Ekaterina Abramovich, Arseniy Zubuga, Svetlana Babloeva and Igor Belyaev
Program : 52,000m2 mixed-used with 28,320m2 residential, 8,230m2 commercial, 1,375m2 shared facilities and 13,310m2 underground parking
Area : 52000.0 m2
Photographs: MVRDV