Bahá'í Temple by Hariri Pontarini Architects in Santiago, Chile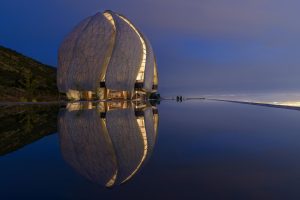 The Bahá'í Temple of South America uses light for its spiritual and design inspiration. Set within the foothills of the Andes bordering the metropolis of Santiago, Chile, it represents the last of eight continental Temples commissioned by the Bahá'í Community.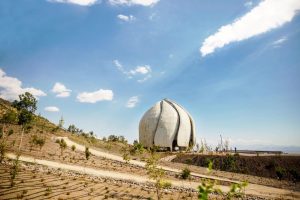 Its nine monumental glass veils frame an open and accessible worship space where up to 600 visitors can be accommodated. Looking up to the central oculus at the apex of the dome, visitors will experience a mesmerizing transfer of light from the exterior of cast glass to an interior of translucent Portuguese marble. At sunset, the light captured within the dome shifts from white to silver to ochre and purple.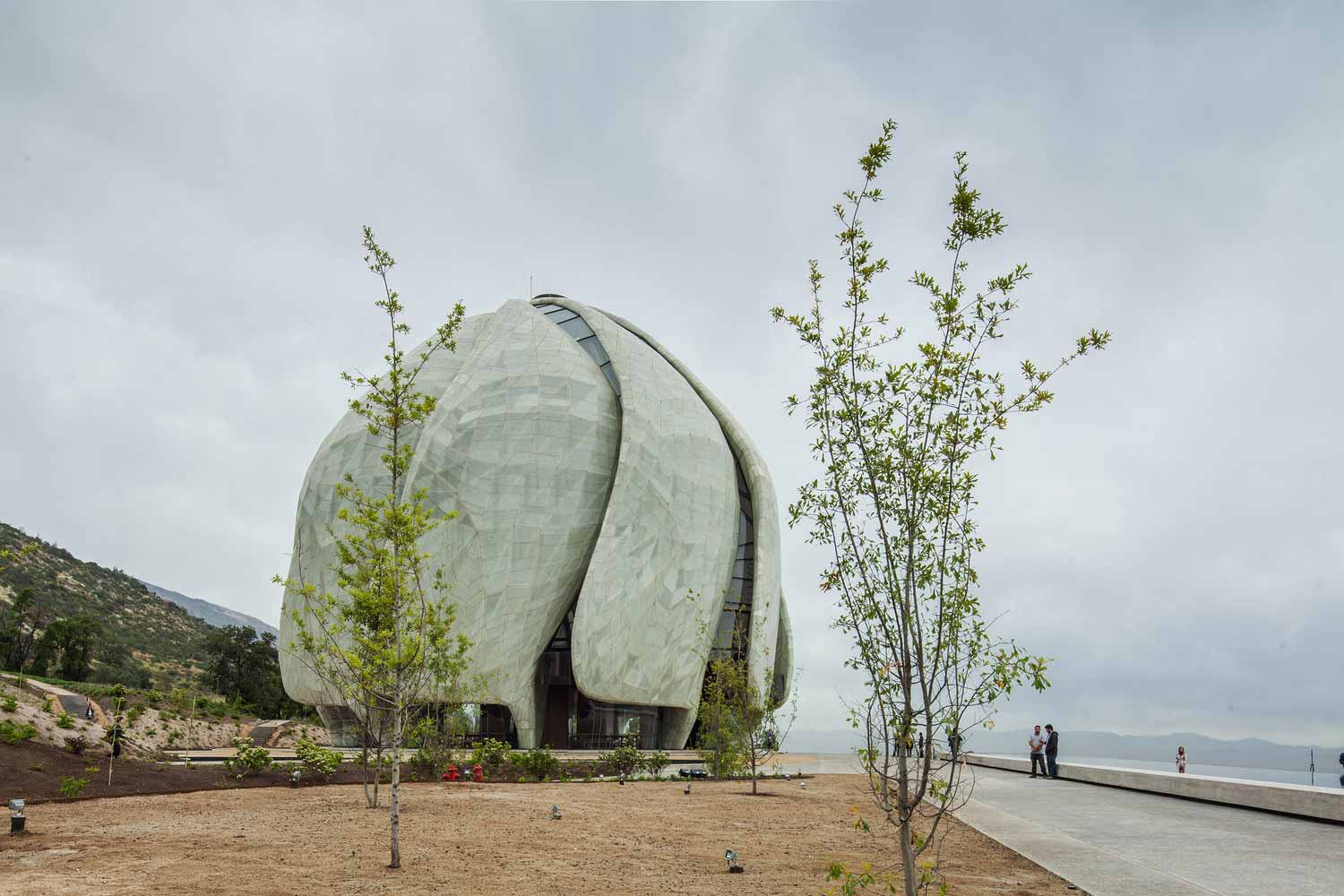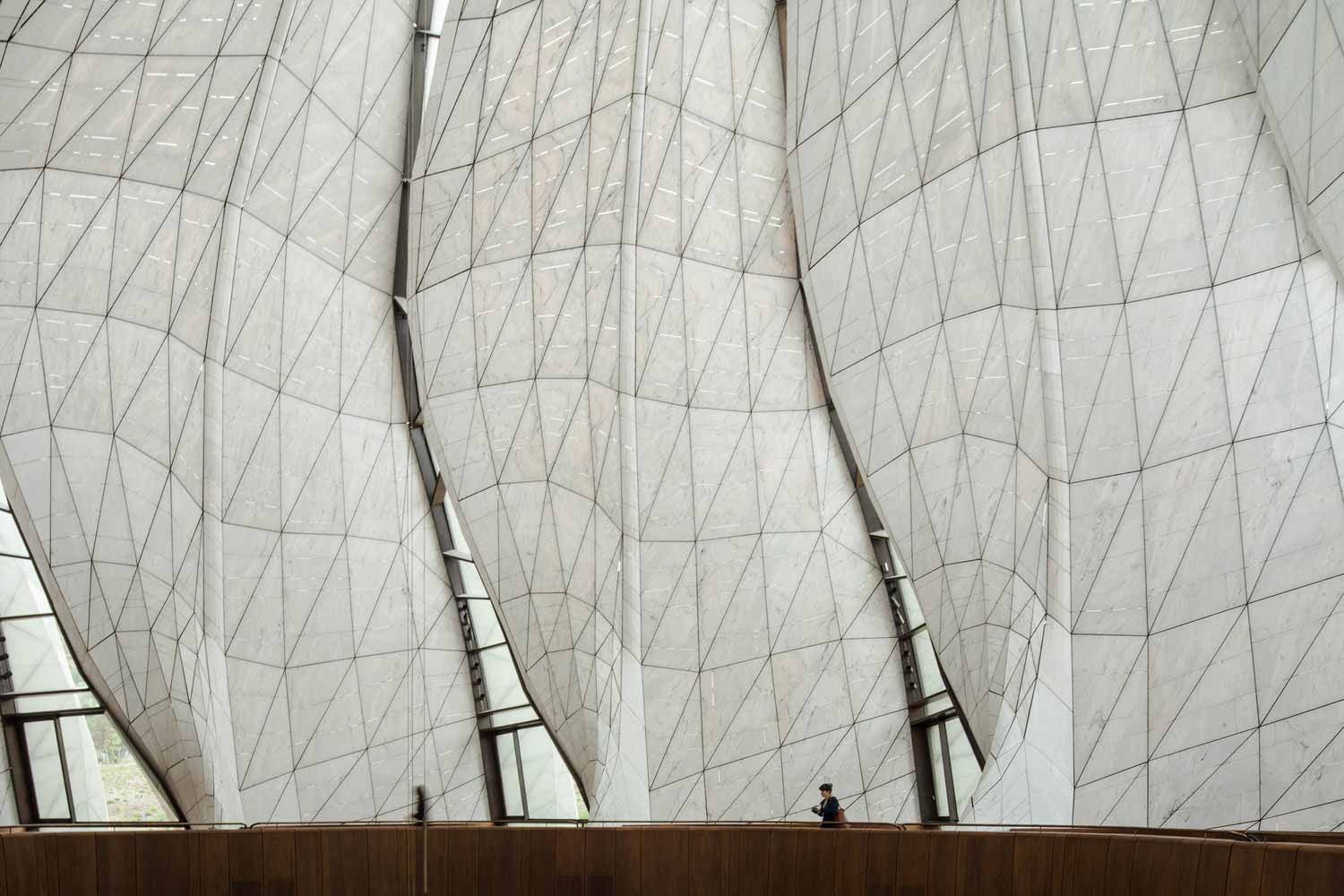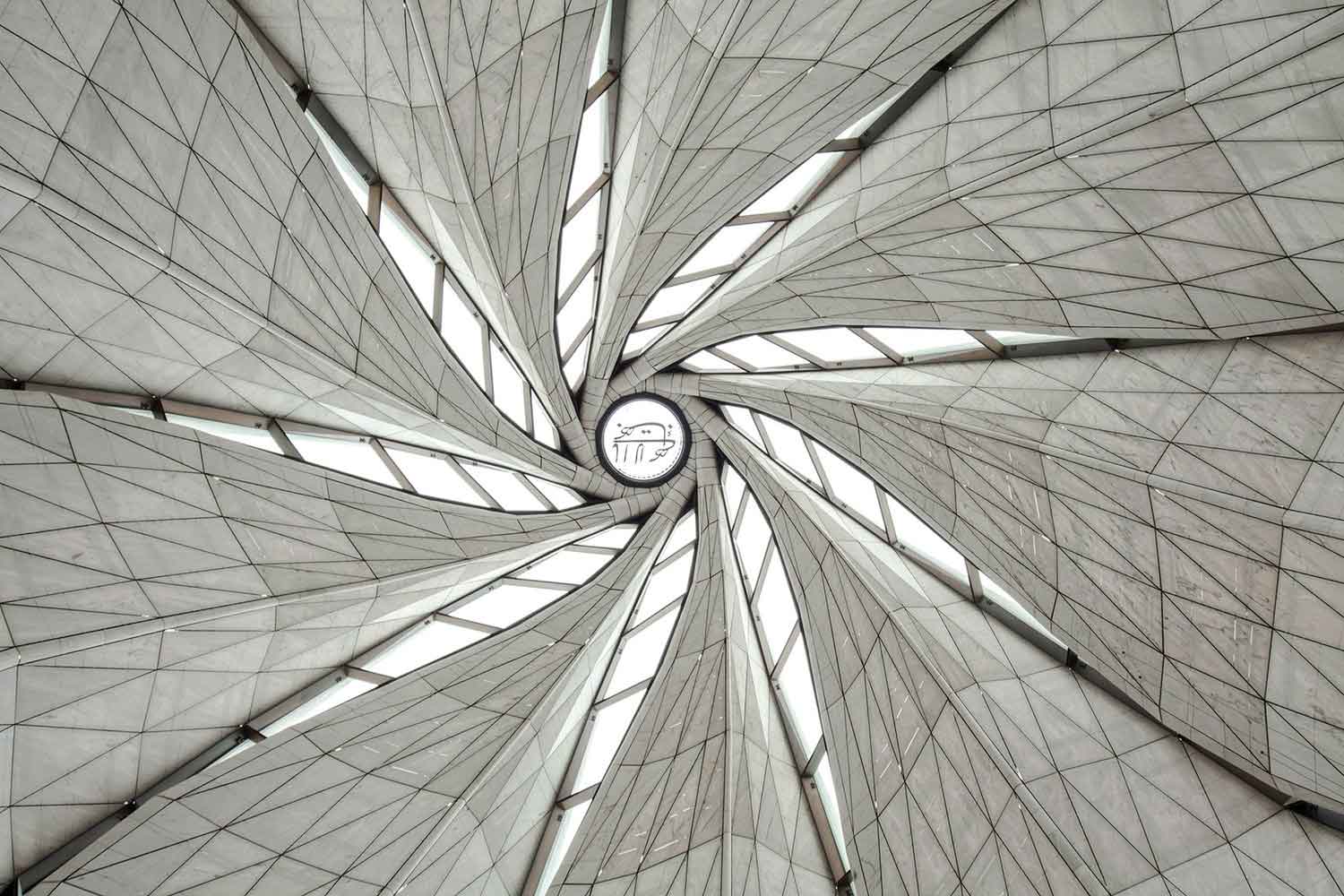 Expressing a faith of inclusion, the Temple is more than just a story of complex design, innovation, sustainability, and construction; it is the embodiment of a community's aspirations. Since the opening in October of 2016, the Temple has become a major attractor in South America welcoming up to 36,000 visitors each weekend.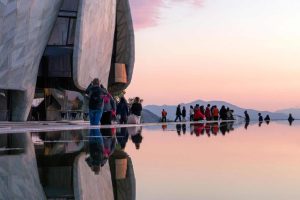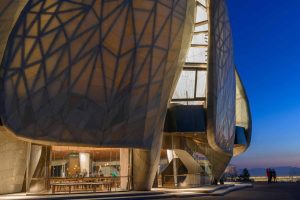 The design was developed through hand sketches, physical models, and digital technology. The aim was to achieve an interplay of contradictions: stillness and movement, simplicity and complexity, intimacy and monumentality; a solid structure capable of dissolving in light.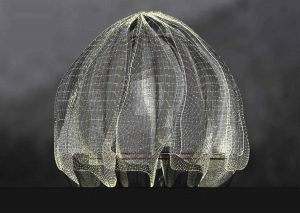 An investigation into material qualities that embody light resulted in the development of two cladding materials: translucent marble from the Portuguese Estremoz quarries for the interior layer, and cast-glass panels for the exterior.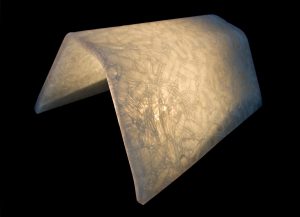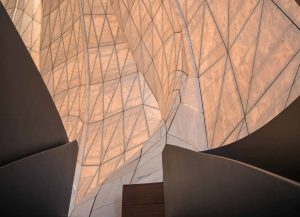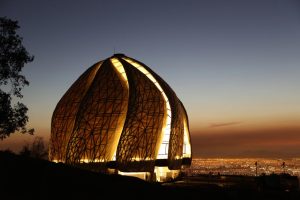 The final fabrication of the steel superstructure was made possible only through advanced fabrication techniques. The multitude of parts was assembled in Germany into manageable sections, and then shipped and assembled on site in Chile.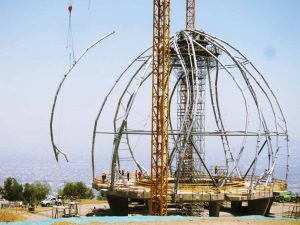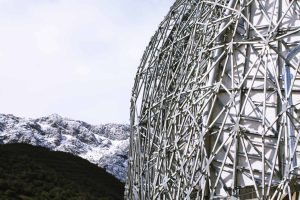 The super-structures of the wings are comprised of hundreds of unique, individually engineered slim-profile steel members and nodal connections. Each of the wings rest on concrete rings and columns on elastomeric seismic isolators, so that in the event of an earthquake, the concrete pads slide horizontally to absorb the shock.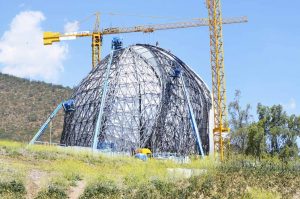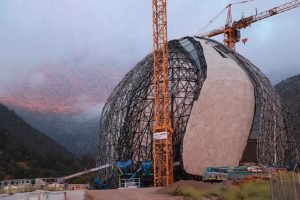 Hand-finished interior materials such as walnut and leather were selected to bring a warm textural quality. Patinaed bronze for elements such as doors, exterior soffits, and railings was chosen as a durable complement to the interior cladding materials.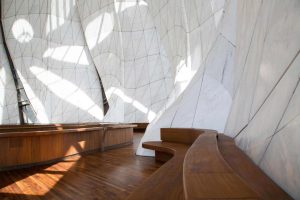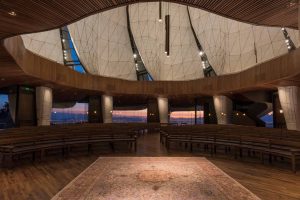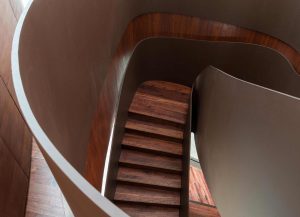 Translucent marble panels form the interior wall of the Temple. Flat pieces were water-jet cut from slabs to the exact shape defined by the computer model. Each wing of the nine-sided Temple contains over 870 unique pieces of marble.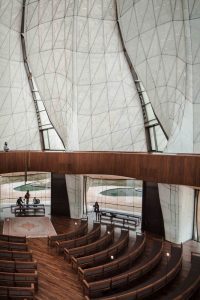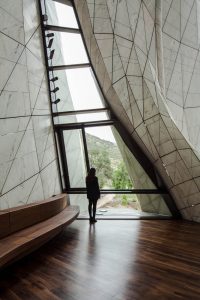 Built to last 400 years, there is a hope that the Temple will continue to draw humanity closer to the Divine, to that quest for personal and collective perfection, betterment, refinement, reliance, and a longing for togetherness and unity. Stone, glass, wood, and steel become spiritual, and the measurable becomes immeasurable.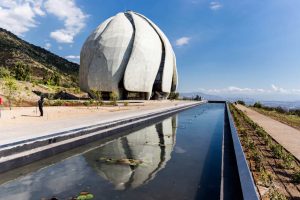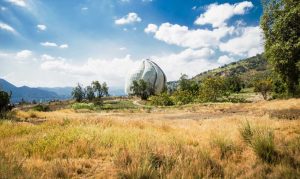 Architects : Hariri Pontarini Architects
Location : Diagonal Las Torres, Penalolen, Region Metropolitana, Chile
Architect in Charge : Siamak Hariri
Project Manager : Doron Meinhard
Project Architect : Justin Ford
Area : 1200.0 m2
Project Year : 2016
Photographs : Daniela Galdames and Hariri Pontarini Architects
Manufacturers : CHC, Wasser, Nuprotec, Tecpro, European Windows, Mathiesen
Awards : 2018 Ontario Association of Architects (OAA) Design Excellence Award
2018 WAN Awards Regional winner – Best in Americas, within the Civic Buildings
2017 The American Architecture Prize Architectural Design / Cultural Architecture
2017 American Institute of Architects (AIA) Innovation Award
2017 Chicago Athenaeum International Architecture Award
2017 Royal Architectural Institute of Canada (RAIC) Innovation in Architecture Award
2010 World Architecure News Civic Building —Unbuilt
2009 International Property Awards, Americas Architecture Award
2007 Architect Magazine Progressive Architecture Awards Citation
2005 Ontario Association of Architects (OAA) Ideas and Presentations Category, Honourable Mention
2004 Canadian Architect Award of Excellence