BLOOM project was designed by Aseel Elashry, Nada Yaakoub, Qian Gu, and Zahid Pasha as part of PAACADEMY's "Meta-Fluid Studio 2.0" with Mariana Cabugueira.
The Meta-Fluid Studio investigates the quality and power of Fluid Design in the creation of virtual cities. The goal was to create a self-contained virtual city designed by 30 different designers working in groups of four. Some teams will create meta-archi typologies for this studio, while others will pool their talents to create a 'Meta-Urban' foundation. When combined, they will create a self-contained, fluid virtual urban field, demonstrating that Multi-Author Urban Design is the future of virtual cities.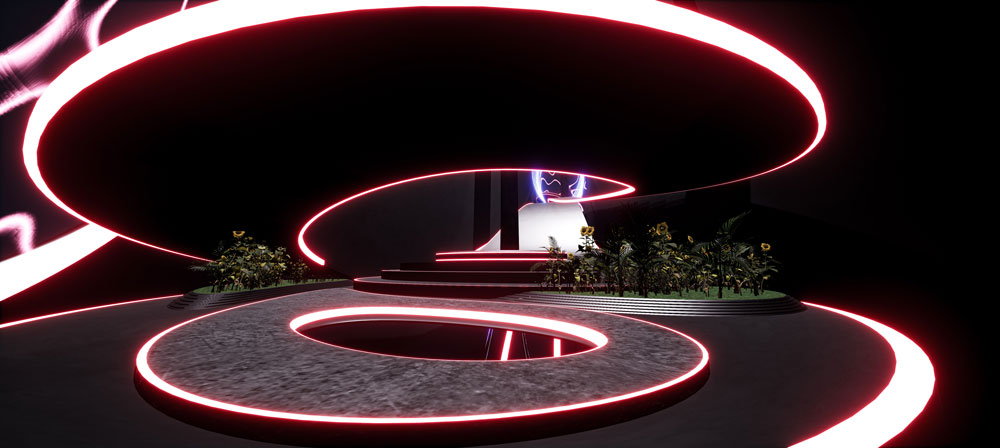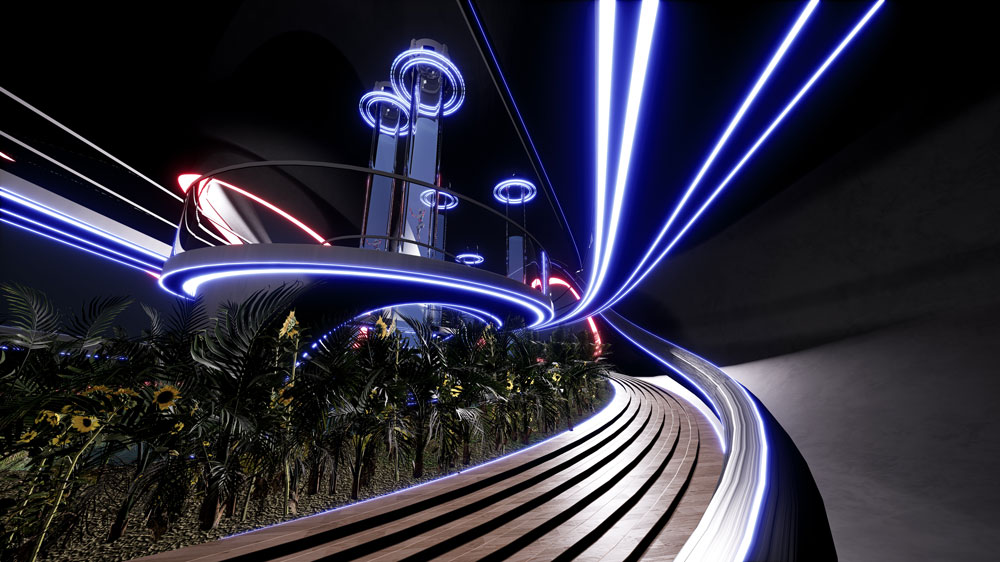 Clone X immerses one in a world outside the realm of imagination, using a powerful tool to bring us closer to defining who we are. Fashion is a physical medium expressing a statement of its own, and finding the ground to merge it with our biological qualities, brings us closer to expressing our identity.
It finds a way to birth your existence into a virtual world, evolve your identity and transfer it into a world where you become immortal.
Bloom is an experience, rather than a building. It's a journey that takes users into the very depths of the veins that tie together fashion and the human body, using the team's perception of the expression shown by the client, in terms of the brand identity, as well as the artist, Takashi Murakami.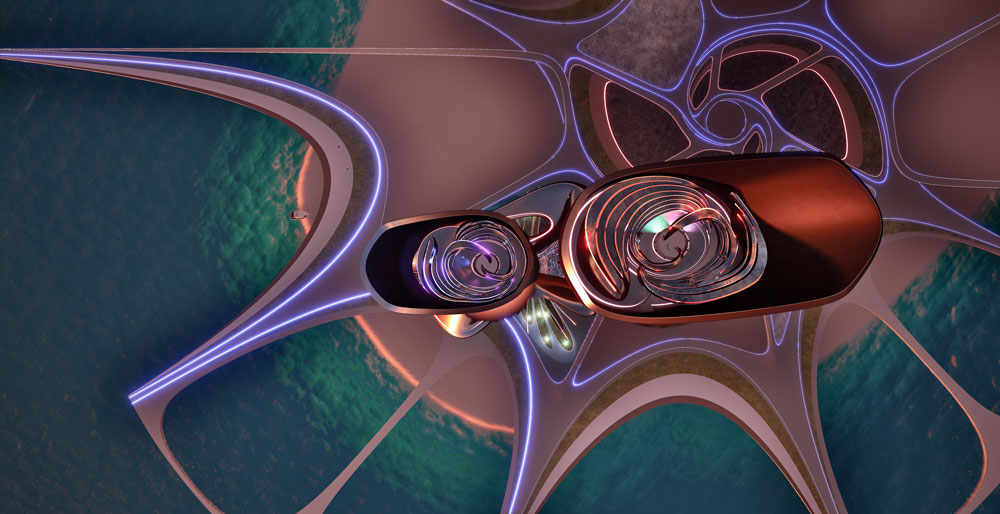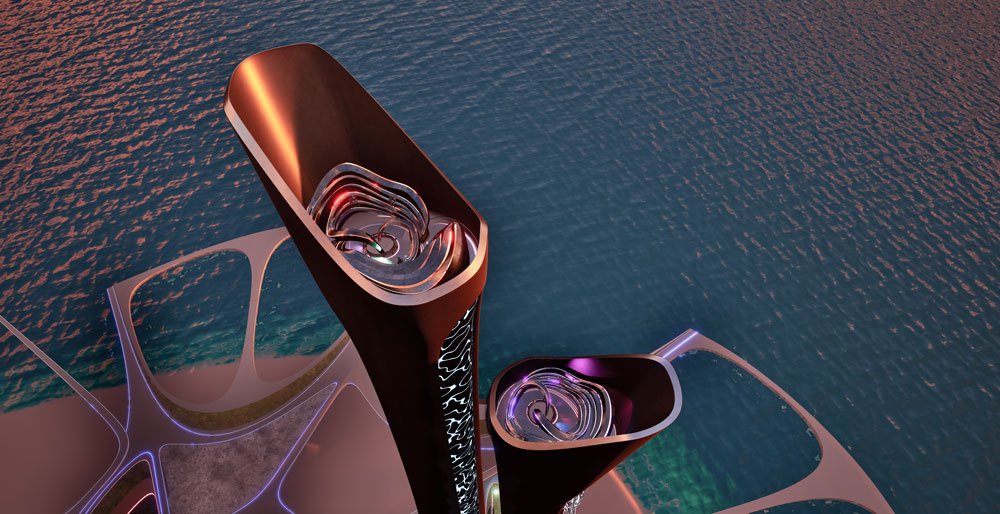 The design process includes research and analysis of our client CloneX to understand their culture and mission in the market. Their first step was to generate a wide range of ideas for the form, and we tied this idea of an "identical twin" to the two never-touching towers. Through another round of research into what's on the market, they narrowed down to four main programs: a sunflower garden, a birth lab, an exhibition space, a catwalk, and a rooftop showroom, all connected by two vertical circulations.
Finally, they tested exterior materials and found inspiration in Neri Oxman's "VESPERS," using architectural skins that can respond to and adapt in real-time to environmental cues.
Software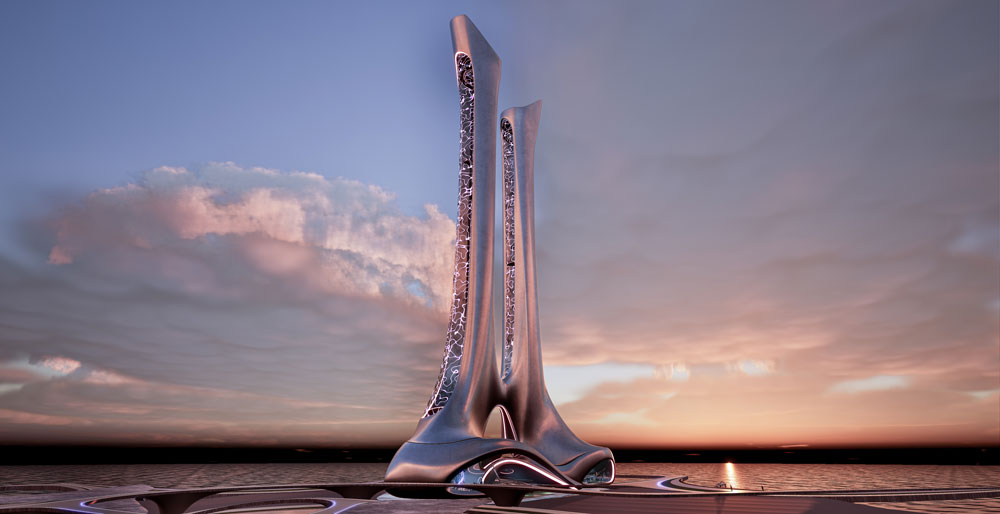 The team uses mainly Maya and Unreal Engine for visualization.
VR support: Unreal Engine is also a leading technology in the virtual reality industry, with its engine providing an immersive experience with a high-quality and low latency.
Architecture and Engineering: Unreal Engine can be used for architectural visualization, walkthroughs, and virtual reality walkthroughs, making it a valuable tool for architects, engineers, and builders.
Key Points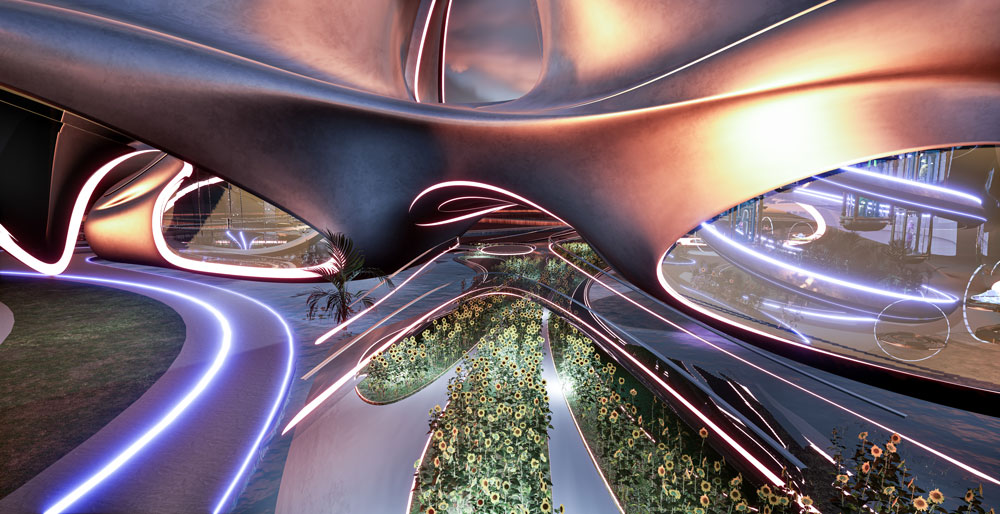 The design shows the idea of creating a world that carries on one's identity, as though cloning a human from a particular dimension, creates 'non-identical twins'. The duality between elements is a concept expressed throughout the building, whereby the two towers born from the ground, evolve and grow in a different ways through their varying experiences.
These elements are nurtured in an interactive experience that emphasizes these interrelationships while adding its twist of 'reinventing the runway', whereby the catwalk experience where users get to 'put on a show' to express their fashion, is done in unfamiliar ways, as conveyed by Clone X.
Conclusion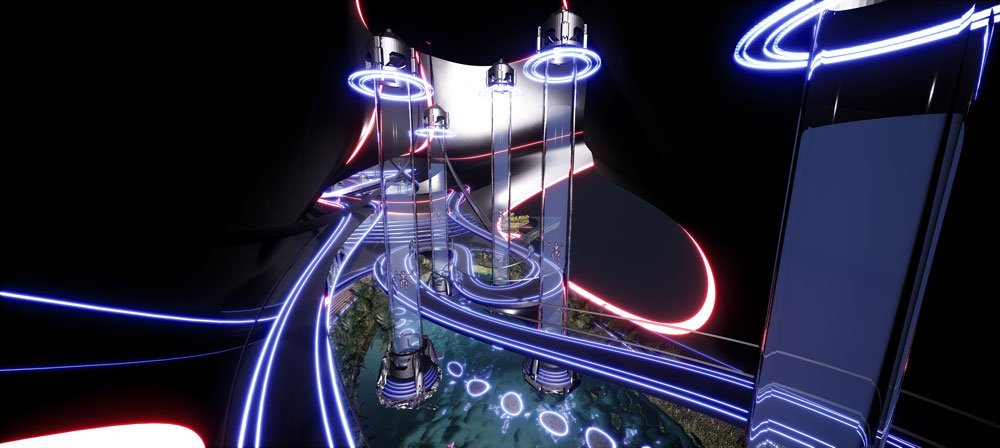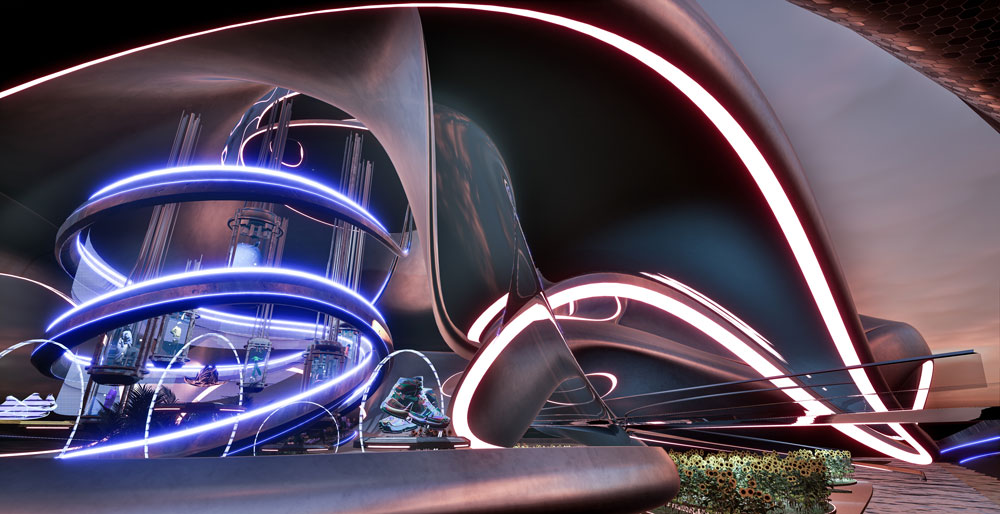 The team has crafted an experience like no other for Clone X, an NFT collaboration led by the legendary artist Takashi Murakami. The BLOOM metaverse environment is a sensual and alluring playground, where visitors can delve into the depths of self-expression and identity. The interactive elements such as duality, and the unique runway experience, are like a siren's song, drawing you deeper into the connection between fashion and the human body.
The design, inspired by Clone X's branding, twin towers, and the idea of immortality, is like a portal to a world where you can immortalize yourself through digitization. The sunflowers, which are a symbol of Murakami's art, are like a beacon, guiding you through the experience, and representing the connection between Murakami's art and the core concept of the BLOOM metaverse environment.