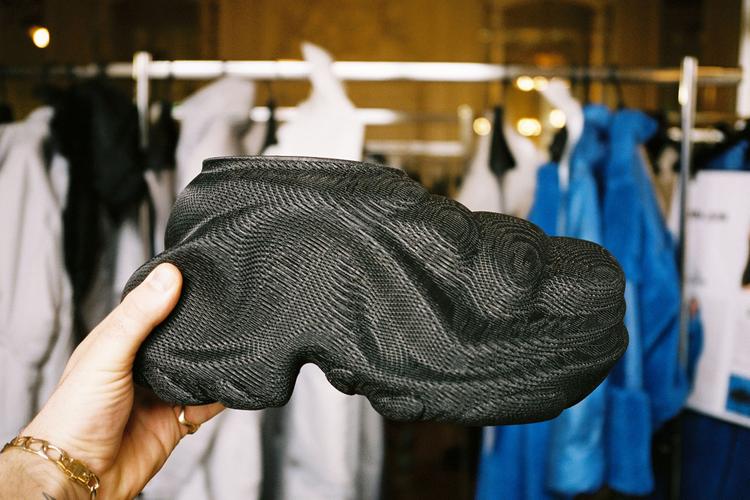 During Paris Fashion Week, many fashion houses and firms decided to show their new 3D-printed products.
Rains collaborated with Zellerfeld to create a 3D-printed TPU (thermoplastic polyurethane) shoe. Zellerfeld is a 3D printing service for shoes. In the meantime, Dior created a powder bed fusion cellular shoe out of PA 11. Meanwhile, Reebok and Botter released a PP-based HP MJF (Multi Jet Fusion) shoe.
RAINS debuted its first-ever 3D-printed shoe, made in collaboration with Zellerfeld at the Paris Fashion Week runway. The boats have organic shapes with an intentional, sculptural appearance mimicking that of a stone carving. RAINS has not yet announced a release date or other details about the Puffer Boot, Zellerfeld promises that the silhouette will "inspire more printed shoe designs to go the oversized route in the future."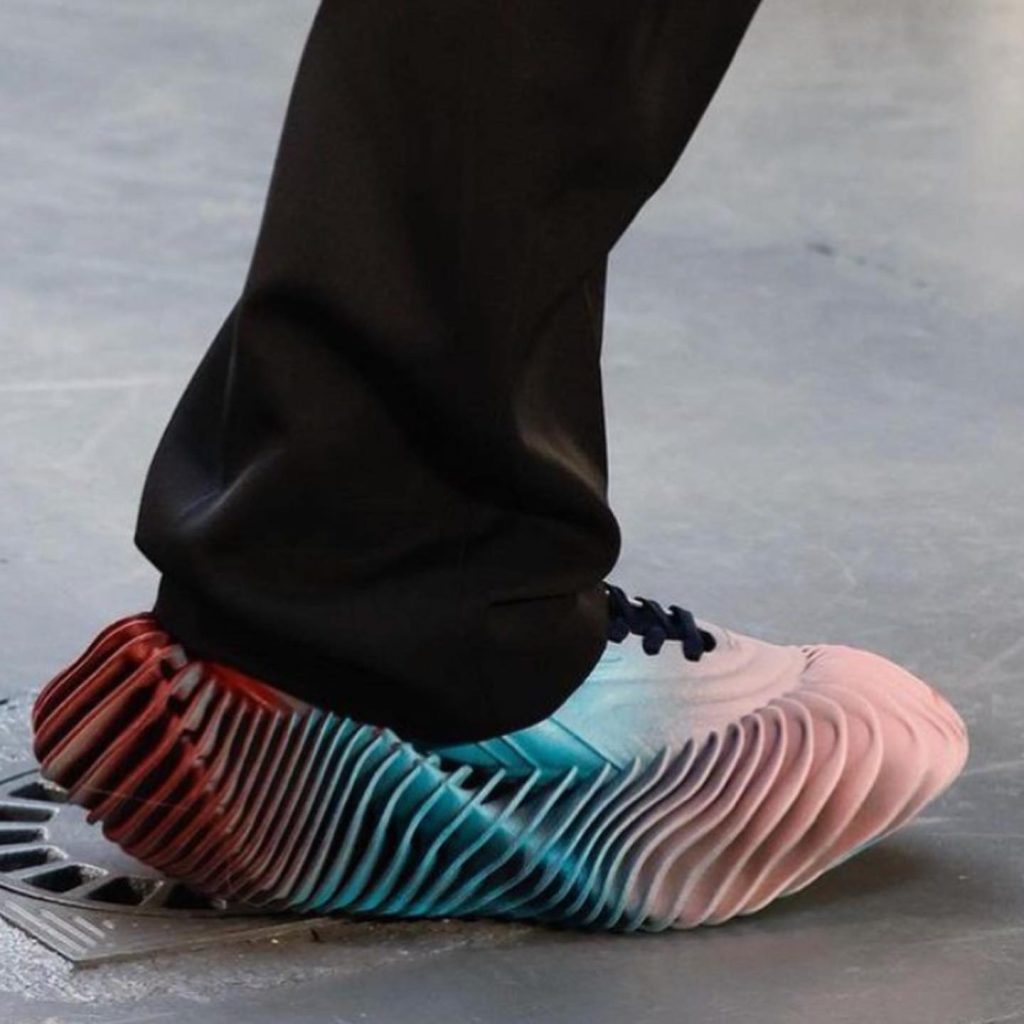 BOTTER and Reebok announced their collaboration to create 3D-printed footwear inspired by the Murex, a predatory sea snail with a long siphonal channel and numerous spines. These seashells were used as a comb by the goddess Venus in Greek mythology.
From the 17th to the 26th of January, the city of Paris will welcome visitors from all over the world to participate in the iconic Paris Fashion Week. This internationally recognized event allows major brands to showcase their latest creations for the spring-summer collection. Furthermore, men's fashion was in the spotlight until January 22nd.
Many pieces were shown, but one of them captured our attention, like the new outstanding footwear by Rebok and BOTTER.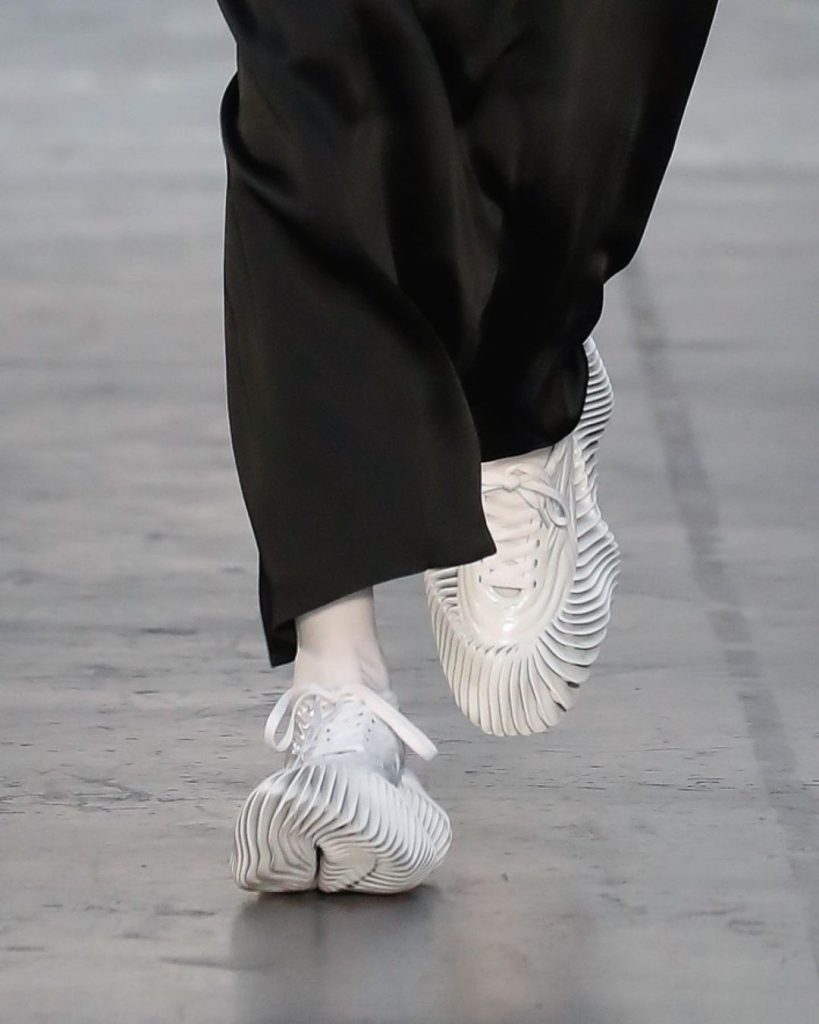 The 3D-printed shoe from BOTTER and Reebok was created with the assistance of HP and has been released in tonal black and pink styles as well as multi-color versions that contribute to its experimental nature while also nodding to Botter and Herrebrugh's love of the Caribbean.
"The Reebok x Botter Sneaker is an opening of a wonderful [sic] project. The new partnership with HP 3D Printing aims to create a product that sits at the intersection of innovation, sustainability, and luxury and this is just the first step," stated Lisi Herrebrugh and Rushemy Botter, the founders of Botter.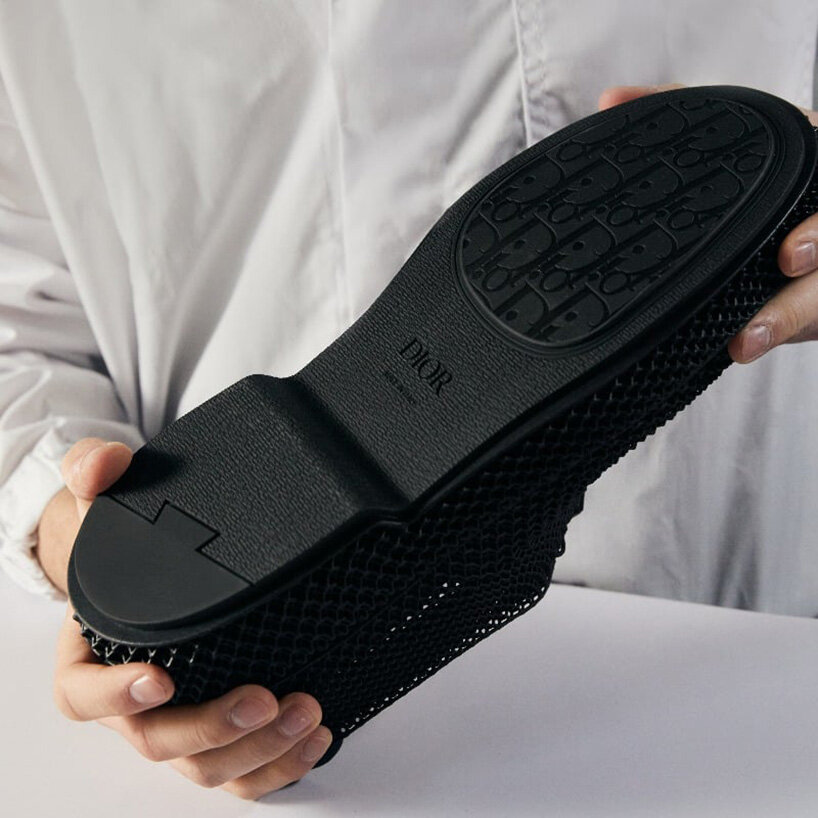 Dior's latest line of 3D-printed shoes is a futuristic interpretation of the fashion house's Carlo model. The Carlo Derby shoe was 3D-scanned and a digital texture was applied to its surface. The collection, which includes a Derby and a boot, was created by Dior Menswear artistic director Kim Jones and head men's footwear designer Thibo Denis.