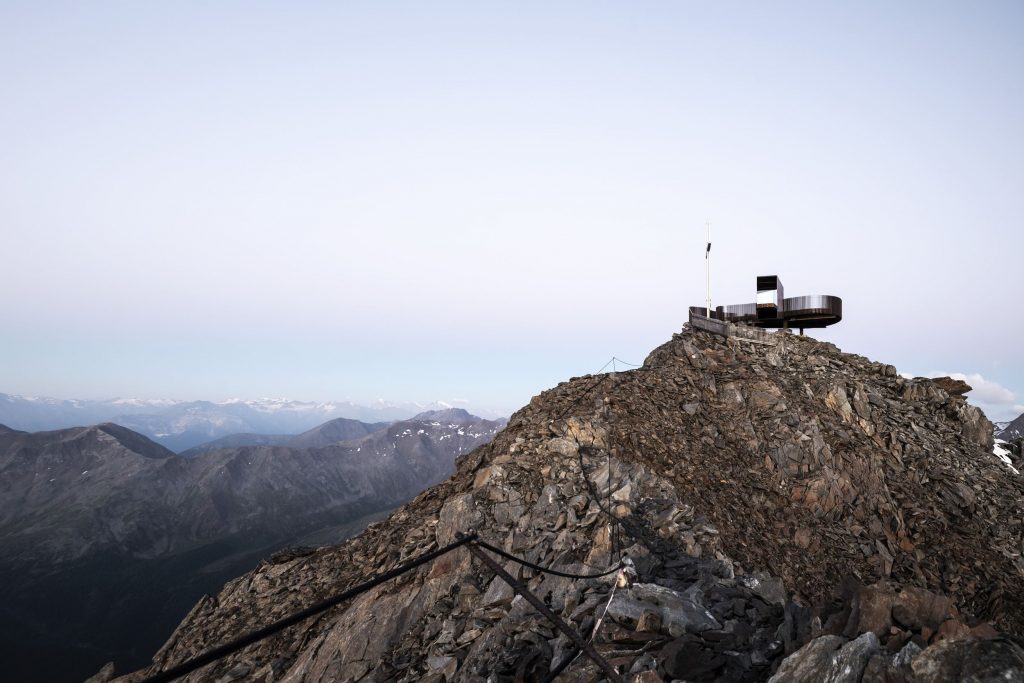 The Hotel Grawand is perched at the very top of this remarkable alpine crossroads, and at nearly 3,000 meters above sea level, it is one of Europe's highest hotels. Ötzi Peak 3251m is part of the hotel and a viewing platform in a unique geographic area. The stunning scenery of snow-covered mountain peaks brings time to a halt. Hikers and skiers come to the top to see nature at its purest: rocky, stony, with wind and weather.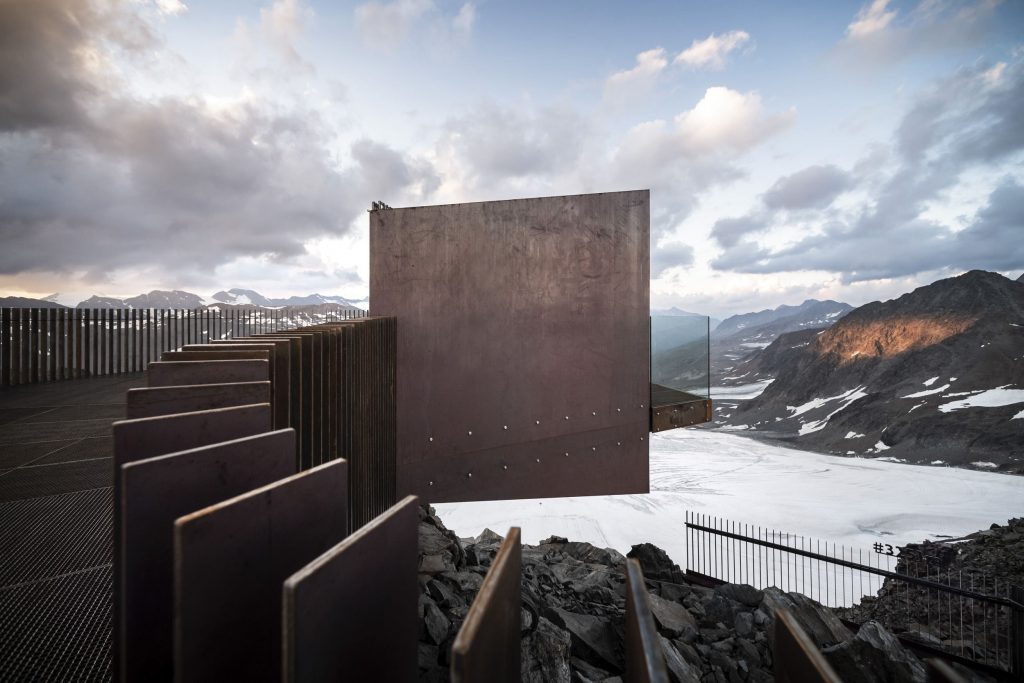 Noa* built a unique architectural framework to allow guests intending a more extended stay and day-seizing mountain nomads to enjoy the spectacular trip to the mountain station and learn about the exciting history of this alpine beauty. An observation platform based on a light construction constructed of Corten steel was created, giving it a contemporary touch while blending in with the surroundings. The design includes the pre-existing summit cross. The platform only touches the earth where a static requirement exists, resulting in a detached, almost floating architecture that allows you to become one with the mountains and breathe in the freedom.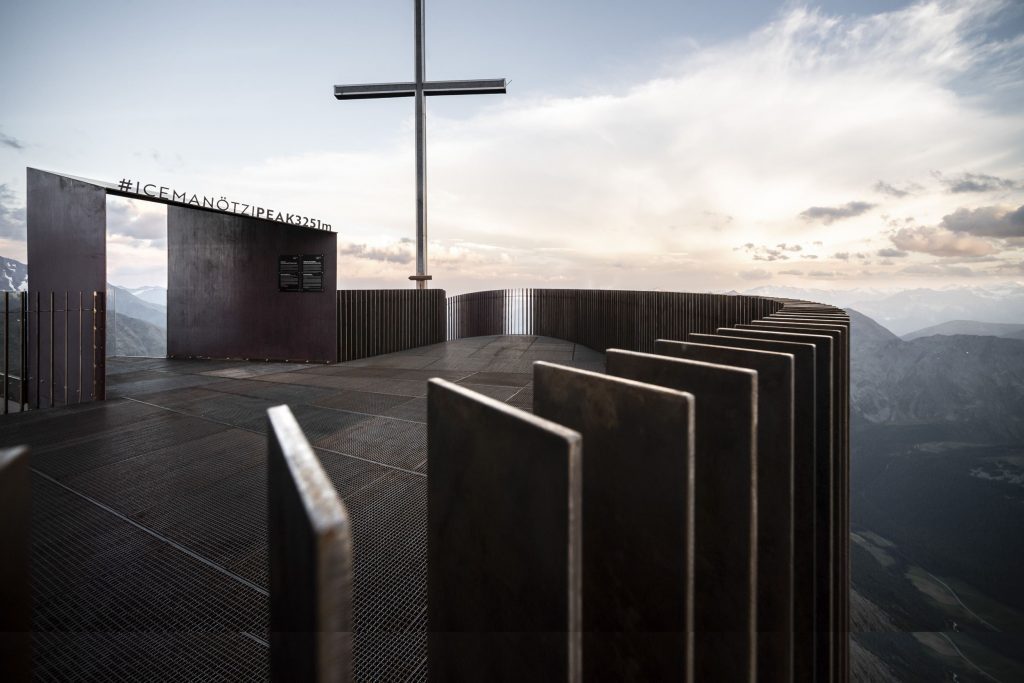 New Viewpoints
The platform follows the natural terrain, with a plateau grid built on slender crossbeams encased in vertical Corten steel lamellas. In its order, the parapet-high, vertical pieces trace these smooth arcs. This produces a stunning effect, with vistas opening and shutting in response to the viewer's movement; an invitation to find new viewpoints time and again. This one-of-a-kind dynamic provides an immersive, sensuous experience in which time stops and every other remembrance fades away.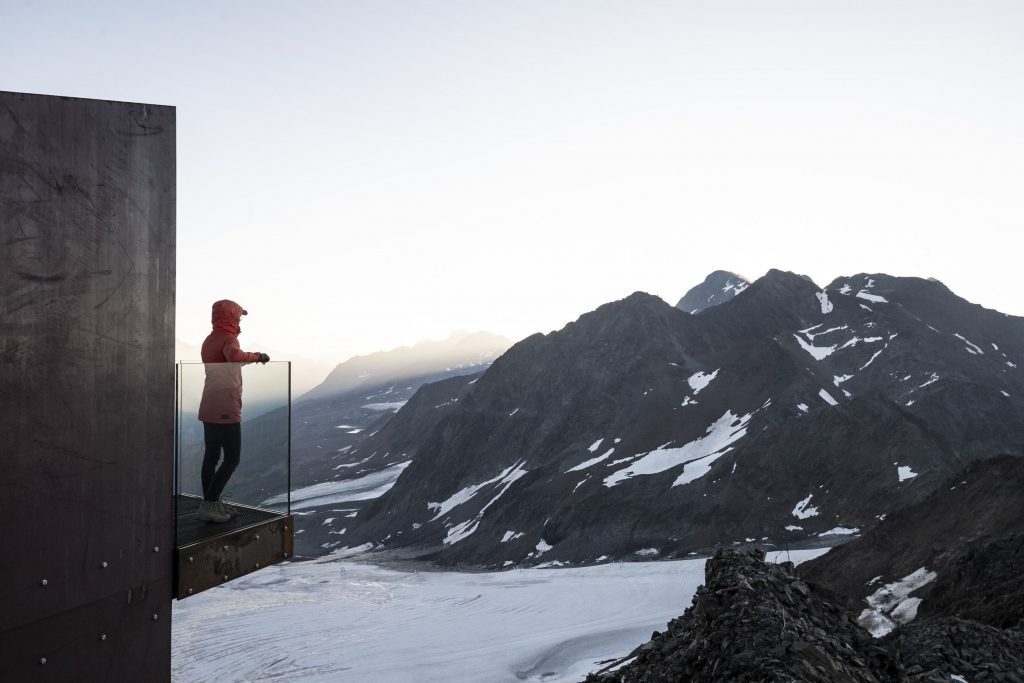 A Snapshot
In the spirit of the time, a geometric funnel was carved into the undulating viewing platform to guide spectators' gaze to something timeless. It is the location where Ötzi was discovered. The angle of the viewing funnel, only a few meters from the Austrian border, sends the visitor on a beautifully constructed, cerebral journey to the Iceman. The viewing funnel was made of Corten steel, which, like the slats on the fence, becomes dark brown, grey, and black as it ages and becomes one with its environment. The funnel end is finished with a glass railing, giving the flight of your thoughts in magnificent anticipation; it appears you are walking on air.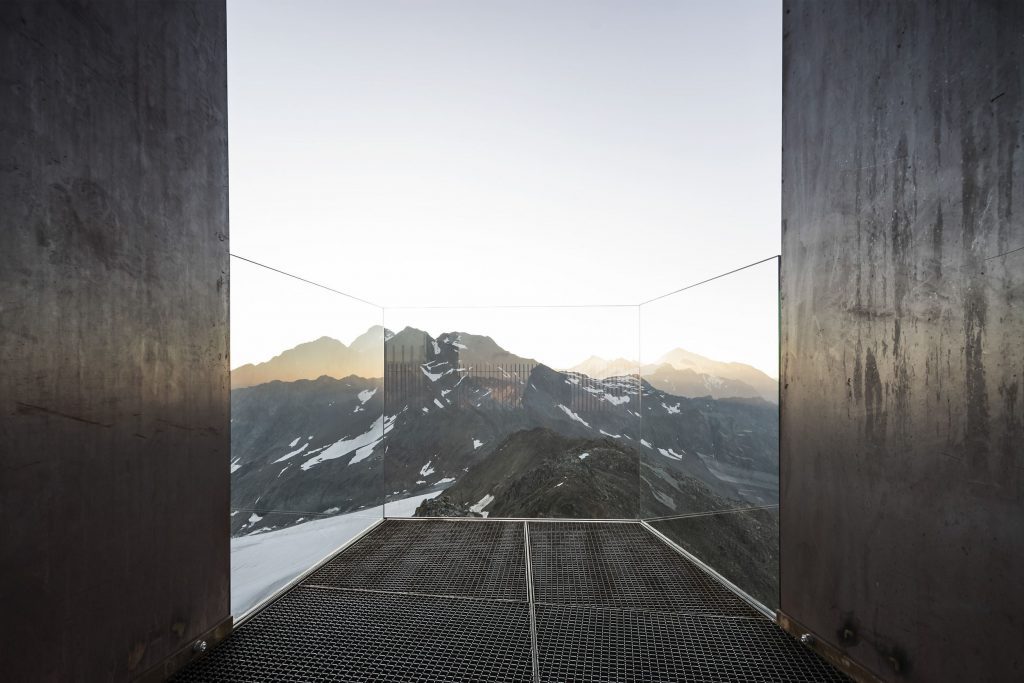 Project Info
Location: Schnals Valley Glacier, South Tyrol, Italy
Client: Schnalstaler Gletscherbahn AG
Built: August 2020
Area: 80 m2
Photograph: Alex Filz