Dragonfly, a 3D Printed Dress Designed and Fabricated by Oleg Soroko and Mintsev Kirill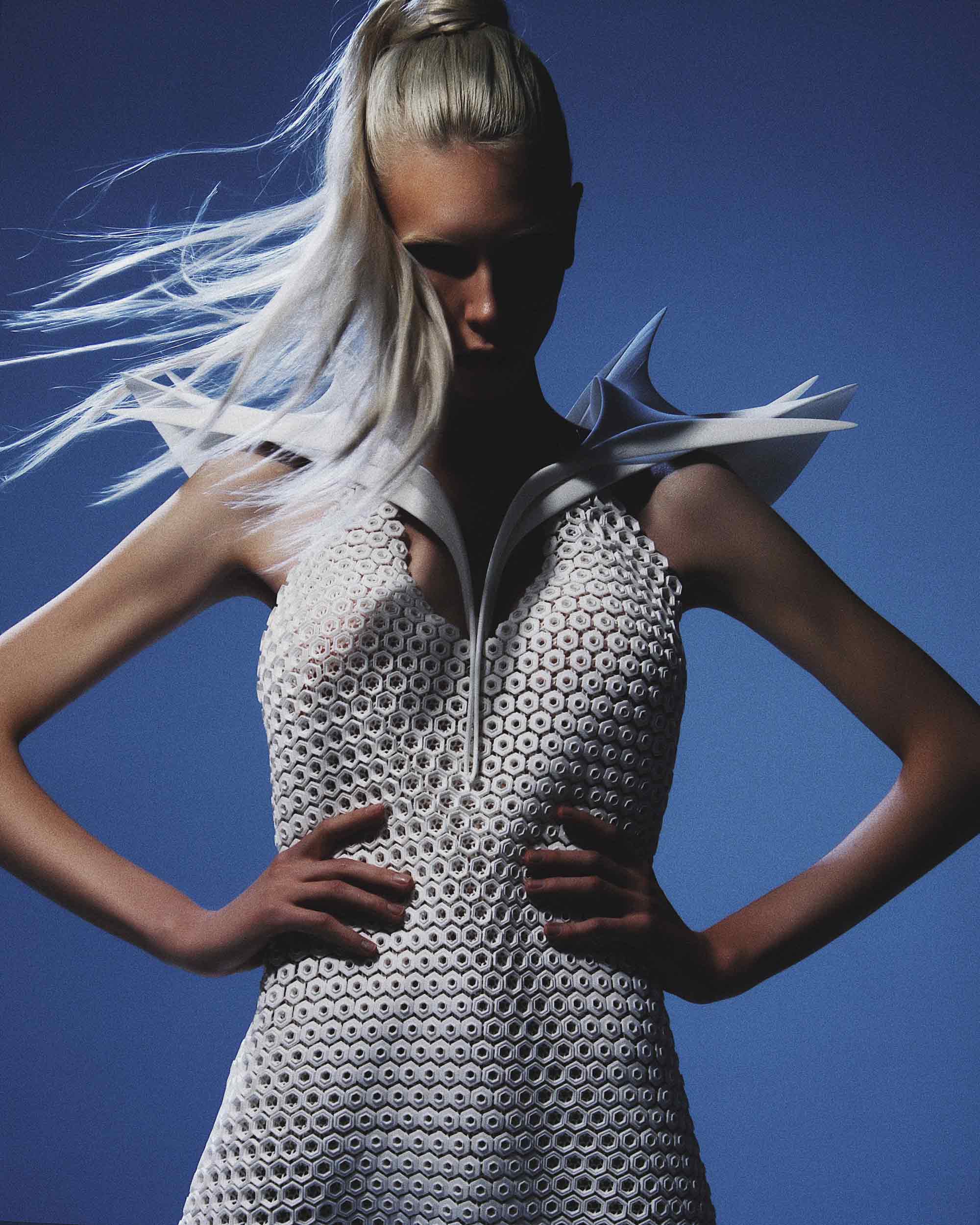 Dragonfly, is a 3D printed dress designed and fabricated by two Russian artists Oleg Soroko of After Form and Mintsev Kirill. The collaboration between two artists combined two major topics of fashion and parametric design.
Designed and 3d printed in Moscow, Russia, Dragonfly consists from two main parts. Upper part is solid geometry with some swivel joints and lower part which is chainmail.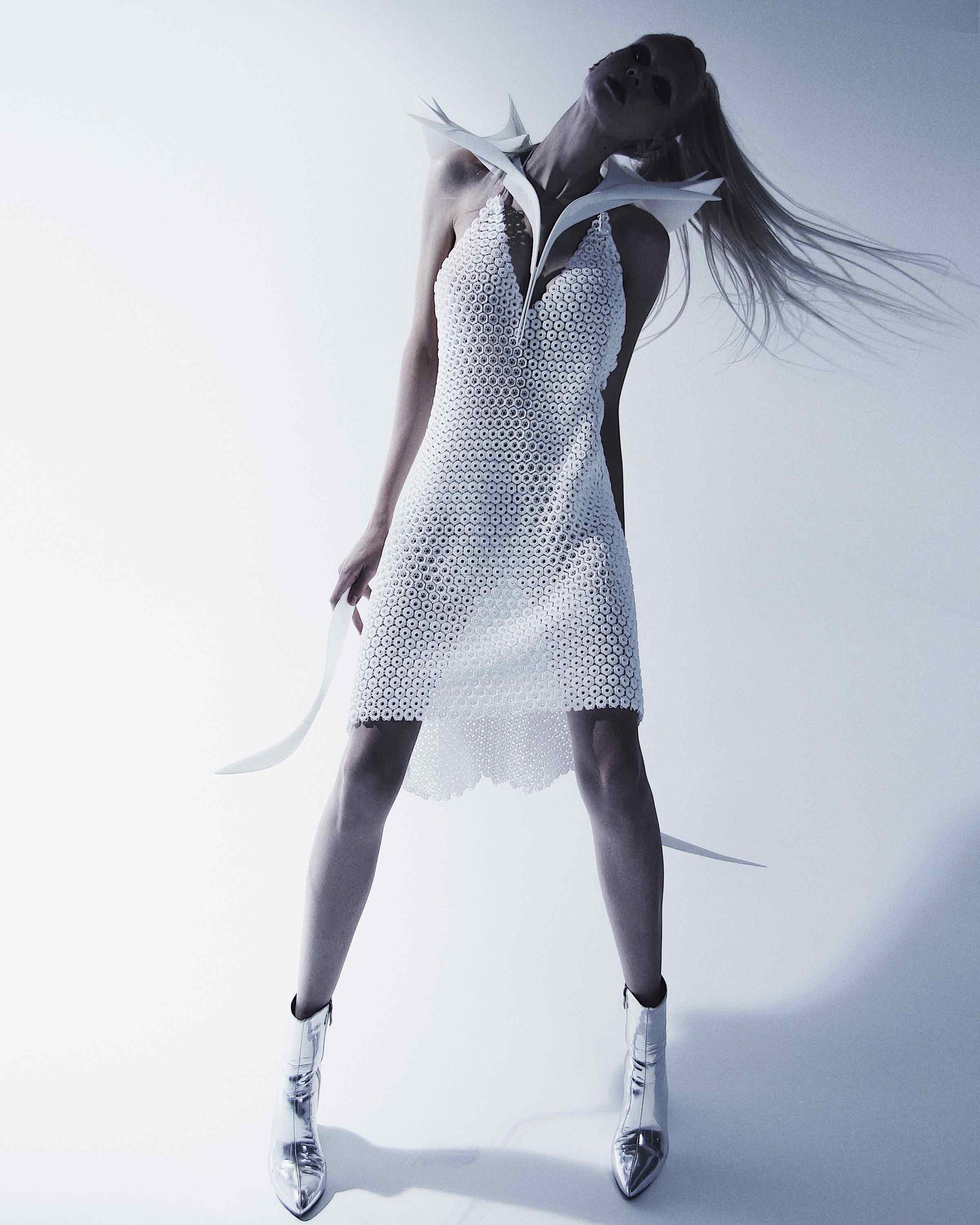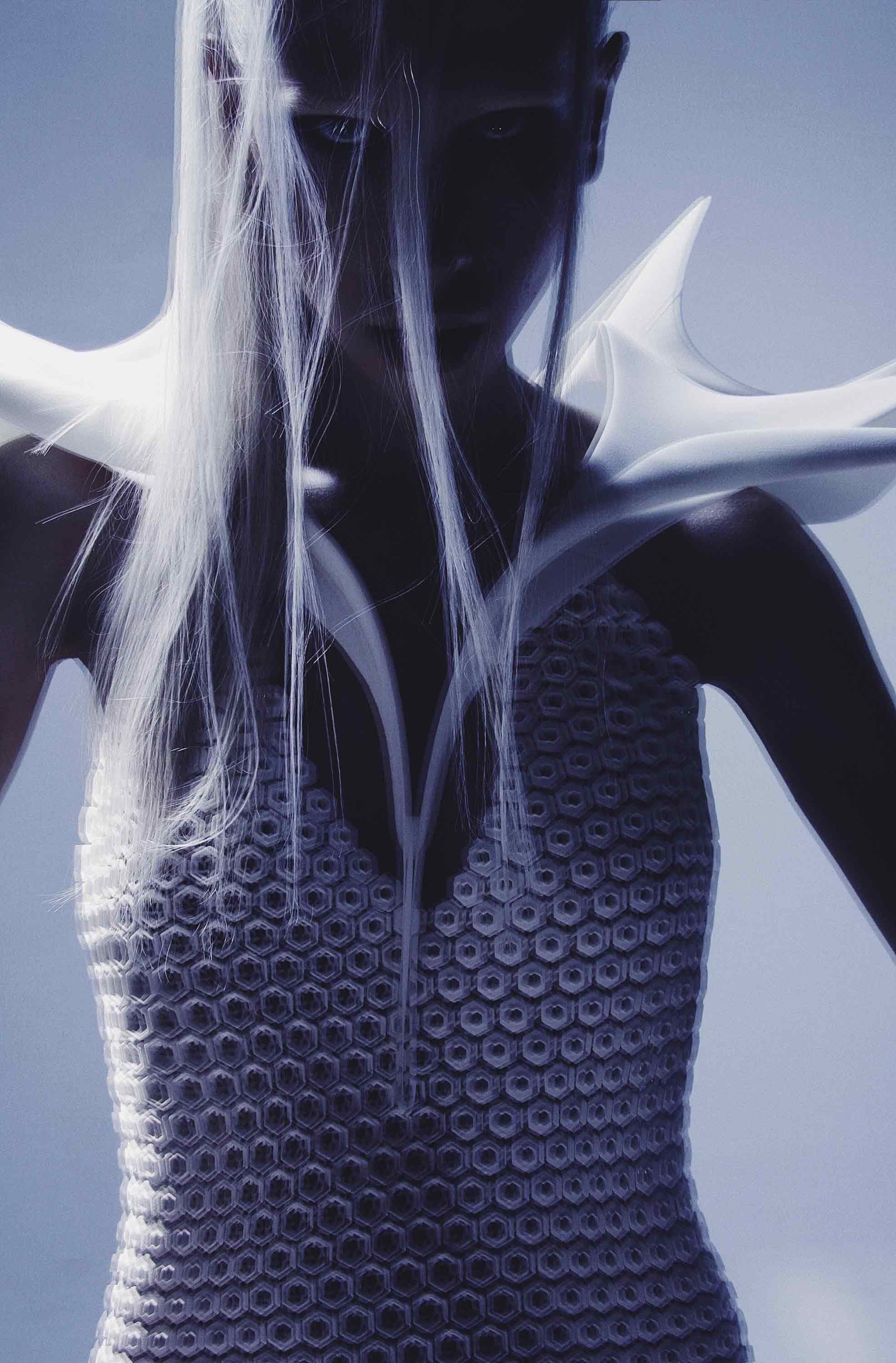 The idea was to make dress complex and simple at the same time. Complex to showcase 3d printing capability, and simple to make it wearable and more user friendly.
Inspired from NASA's Chain Mail project, the chainmail part of the dress has all the properties of a fabric. User can sit, walk and do all normal daily activities with this dress.
Digital Substance by Oleg Soroko Text description provided by the designer. In this project Oleg explores and creates forms, modified by digital substance, generated by algorithm in Rhino3D+Grasshopper. Oleg is researching how procedural forms can bring new fresh look to different objects like furniture, cars, architecture, and cloth.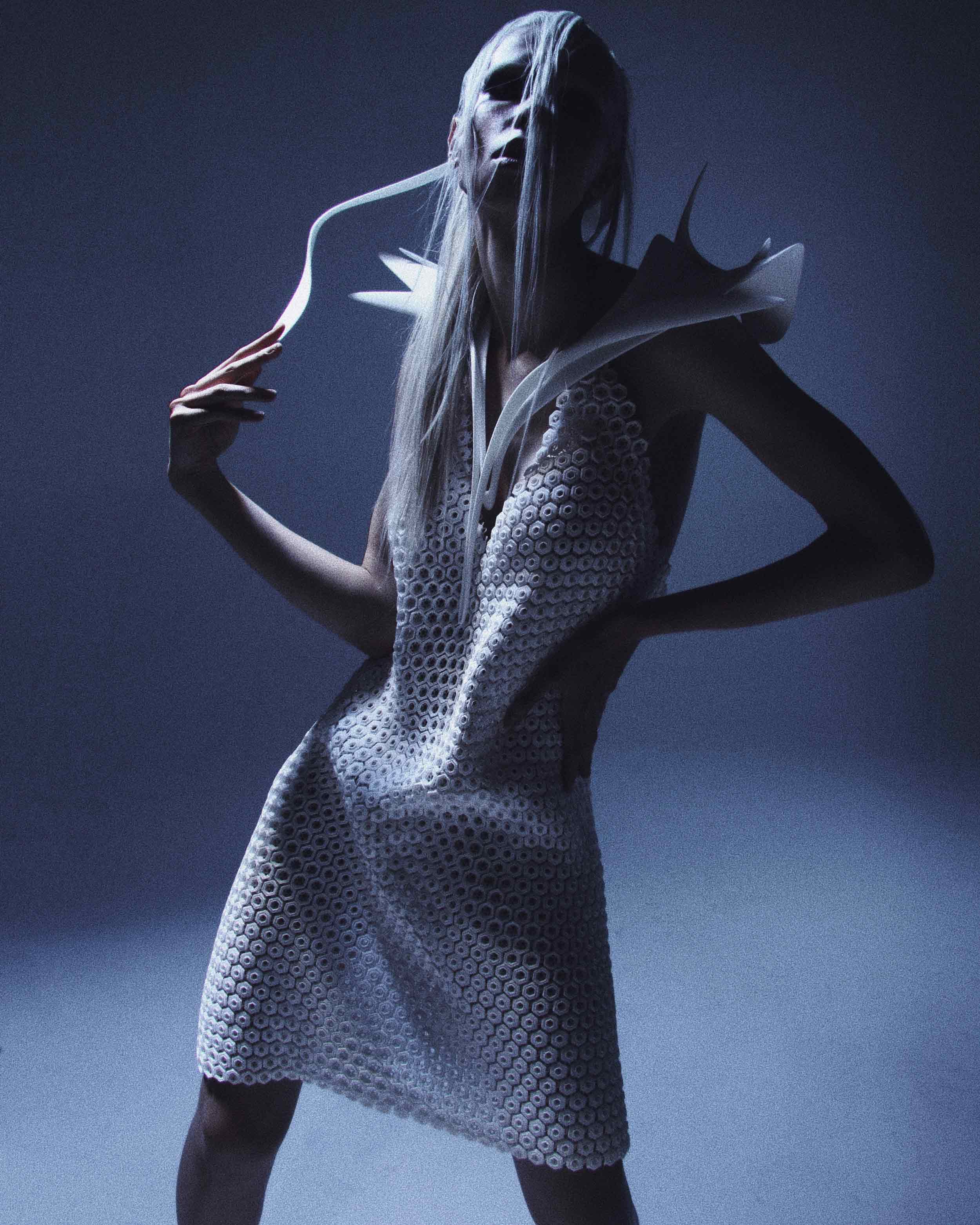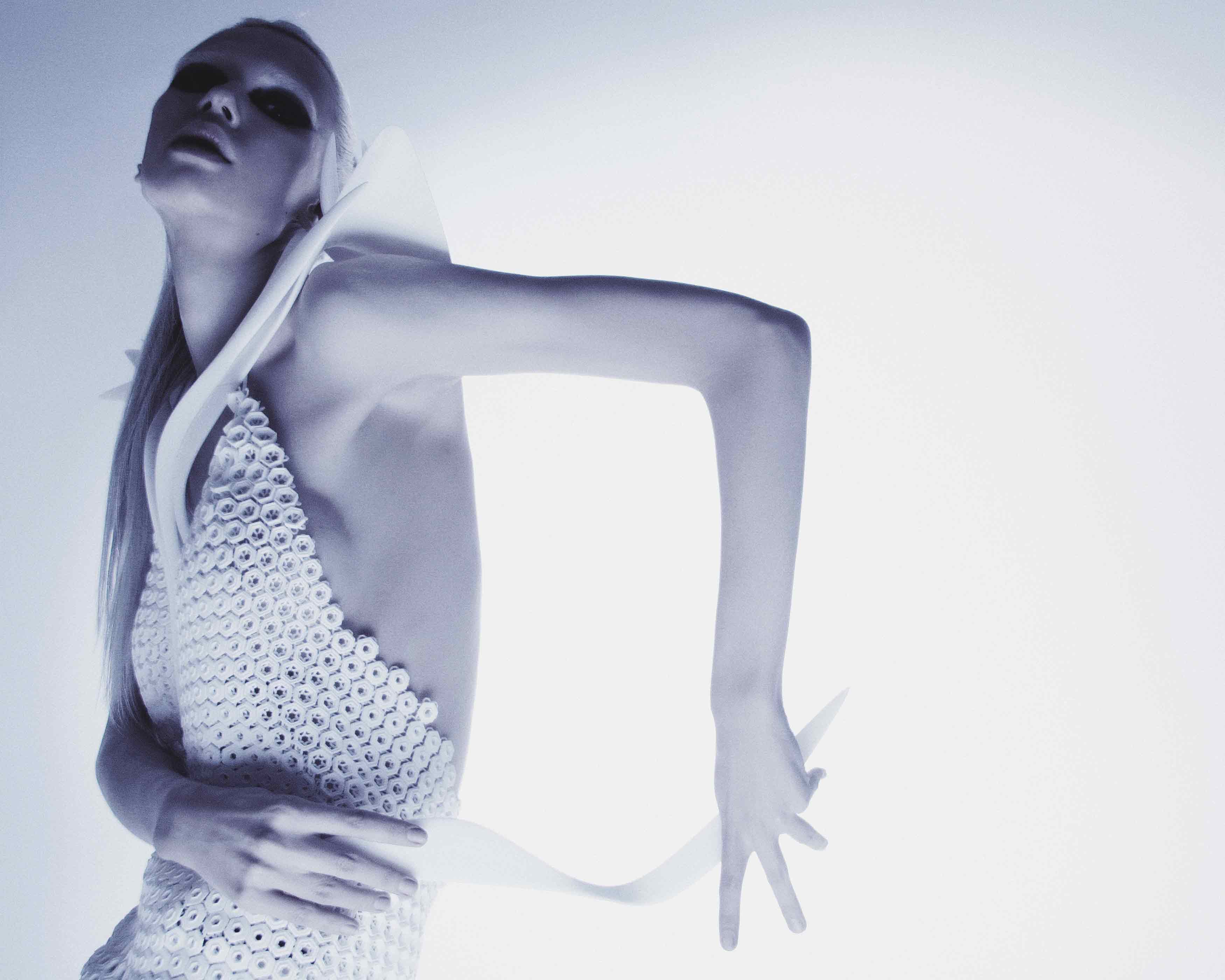 3D printed cloth gave the designers an opportunity to integrate 3d parametric patterns, that was impossible to achive by hands.
And this technology opened endless customisation of patterns. Each new dress can be printed with new unique pattern without any additional cost.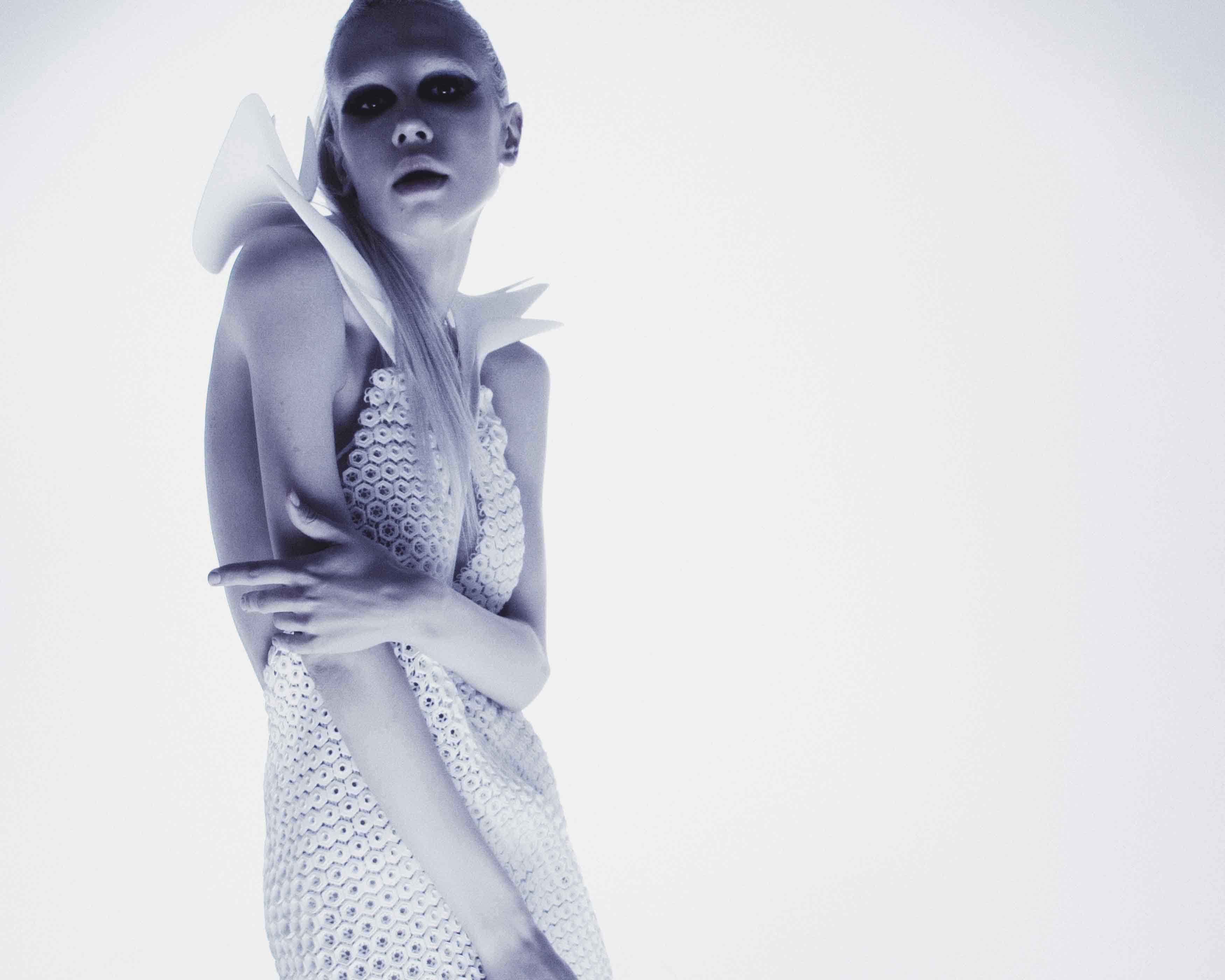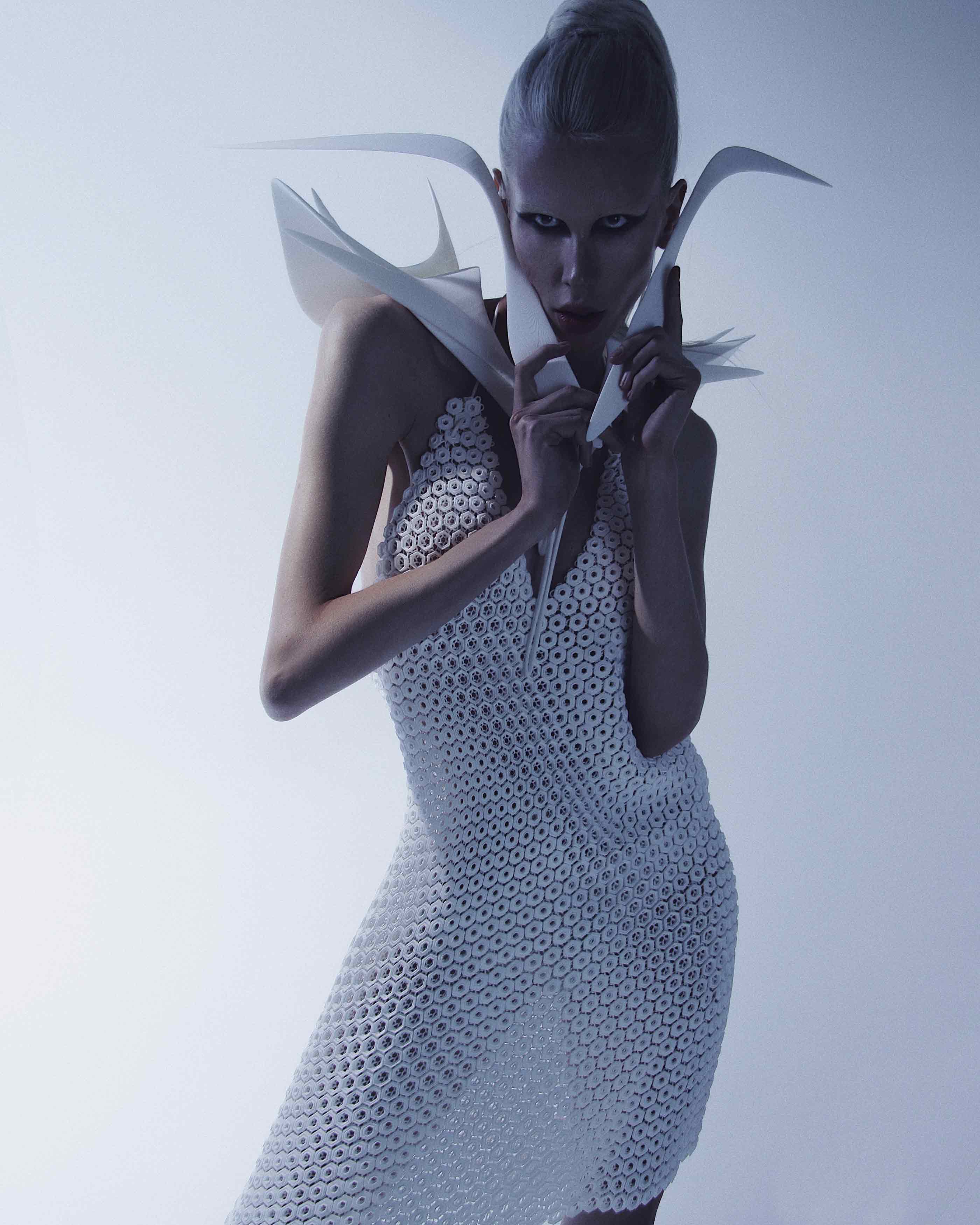 Oleg and Mintsev followed a few steps in their workflow. 3d scanning a human body was their first step. As the second step they made virtual proceduraly changed pattern and used it for the 3d model of the dress.
Then they simplified simulated 3d cloth to 2d silhouette which can be disassembled for the few parts.
Then dress was 3d printed in Moscow Aviation Institute 3d printing labaratorie by SLS printer from polyamide. Oleg and Mitsev are very grateful to all MAI lab team. They helped a lot to solve all production complexitis.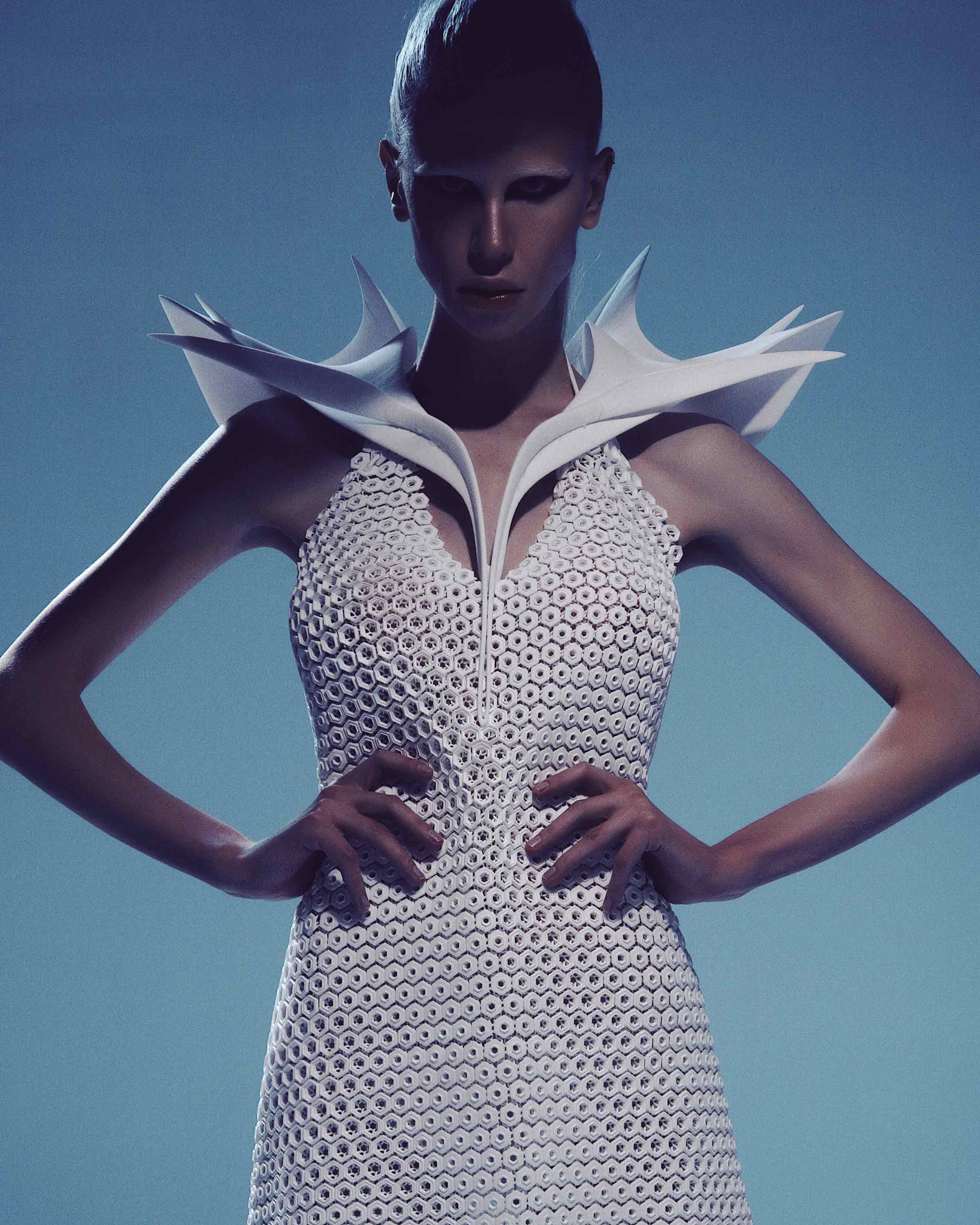 After all these steps the dress was ready to be 3d printed by usual FDM printer because chainmale part is sectional so users can easily dissasemble and assemble it.
Dragonfly is also printable in the small size 3d printers in a way anybody can print small pieces and assemle them all like a puzzle and use it.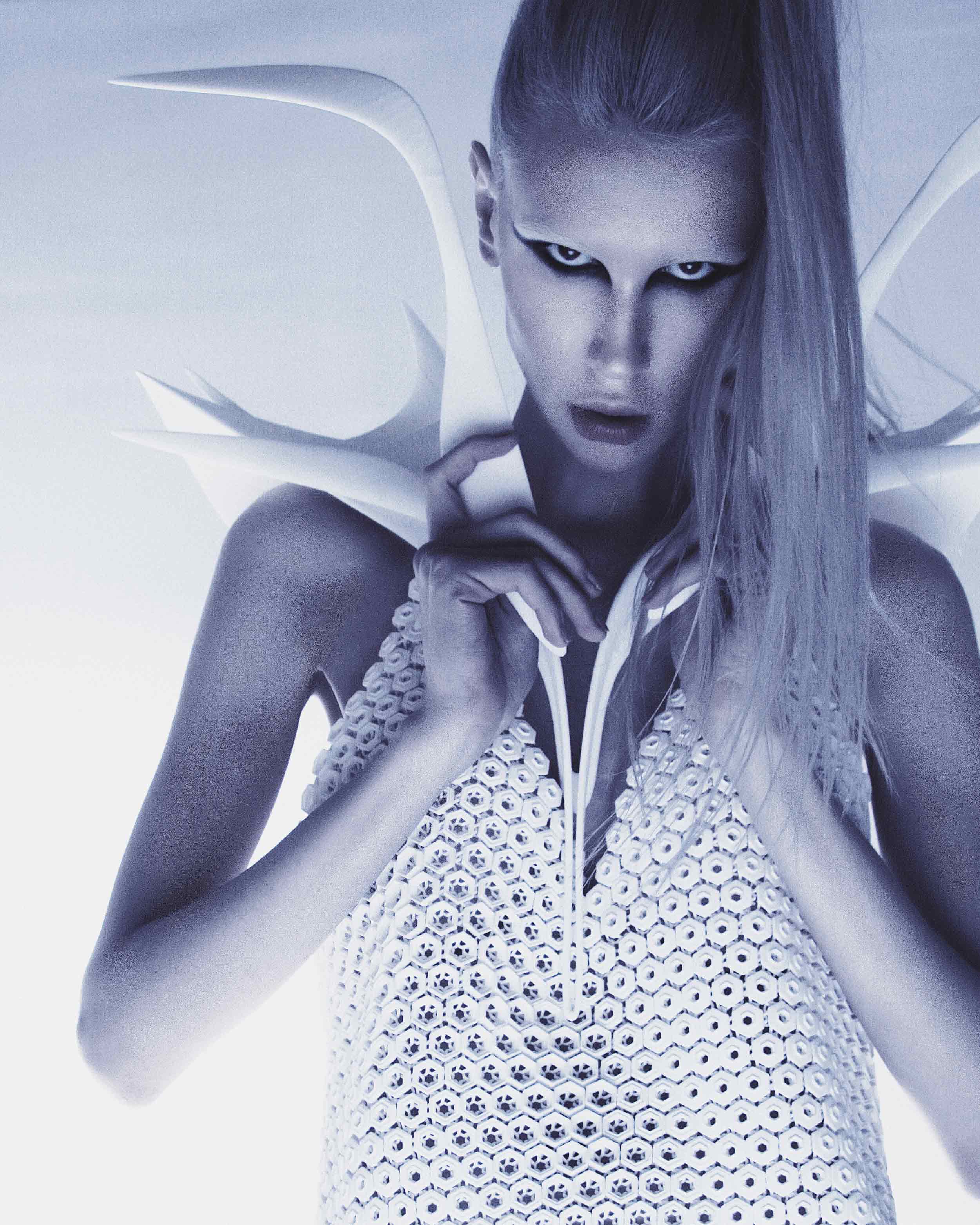 Project team
Designers: Oleg Soroko & Mintsev Kirill
Support: Geek Picnic
Curator: Marina Smirnova / Olga Pogasova / Yasha Mohnacheva-Yavorskaya
Production: MAI University
Video: Philip Yakushin
Photography: Semyon Plenkov
Model: Nika Kraush
MUAH: Samira Alieva
Assistance: Maria Soroko
Neri Oxman's team at MIT Media Lab Creates Wearable 3D-printed Skins for Interplanetary Voyages Related Posts Wanderers, An Astrobiological Exploration Traveling to destinations beyond planet Earth involves voyages to hostile landscapes and deadly environments. Crushing gravity, amonious air, prolonged darkness, and temperatures that would boil glass or freeze carbon dioxide, all but eliminate the …
Loom by Maria Alejandra Mora-Sanchez is An Expandable, Adaptable, Wearable and Flexible 3D Printed Dress That Adapts to All Body Types and Body Changes Houston-based designer Maria Alejandra Mora-Sanchez is paving the way for 3D printed textiles with the launch of a new fashion garment in partnership with Cosine Additive.