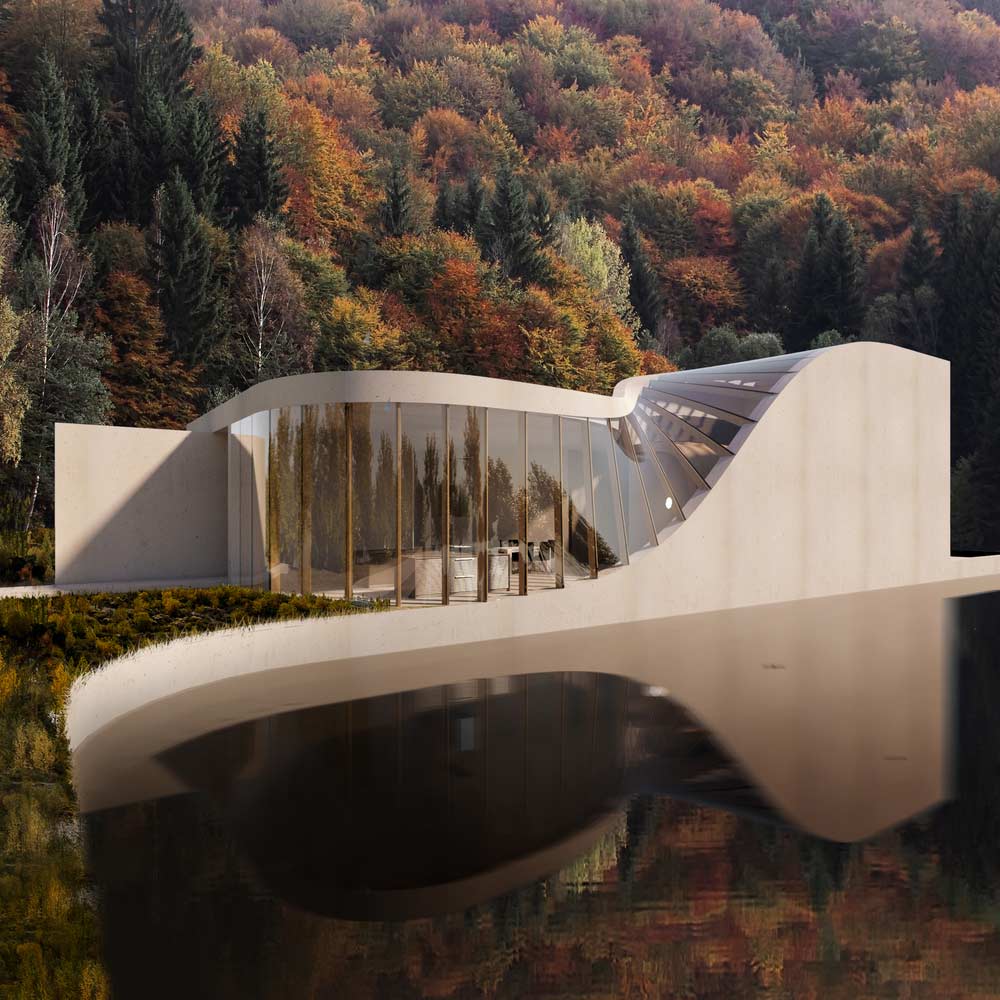 LakeHouse By Wafai Architecture
Lake House, a Concept Design by Wafai Architecture | Vacation House for a Small Family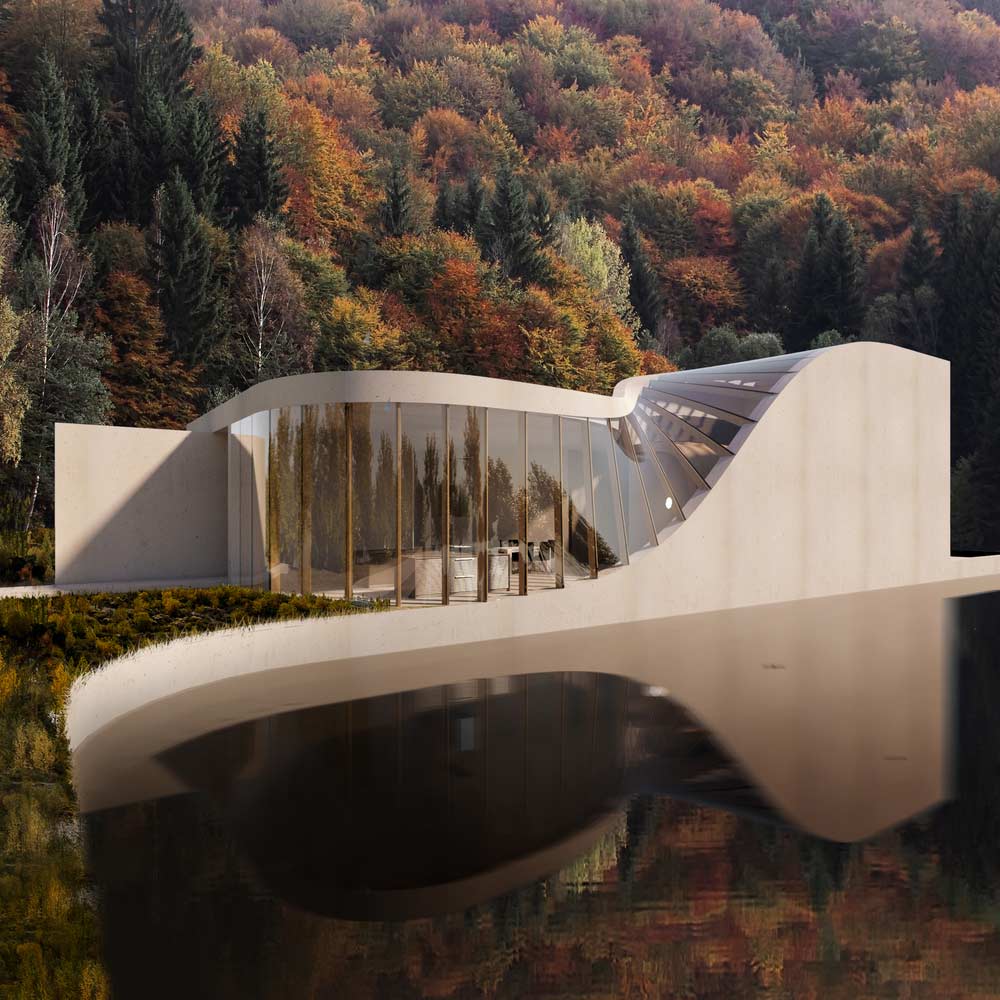 Turin based architecture practice Wafai designed the LakeHouse as a vacation house for a small family. The house is located in Switzerland on the lake Türlersee. It is supposed to be a vacation house for a small family including a couple and a baby on the way.
Wafai Architecture took the role as the designer in this project and visited the site to understand the best features of it.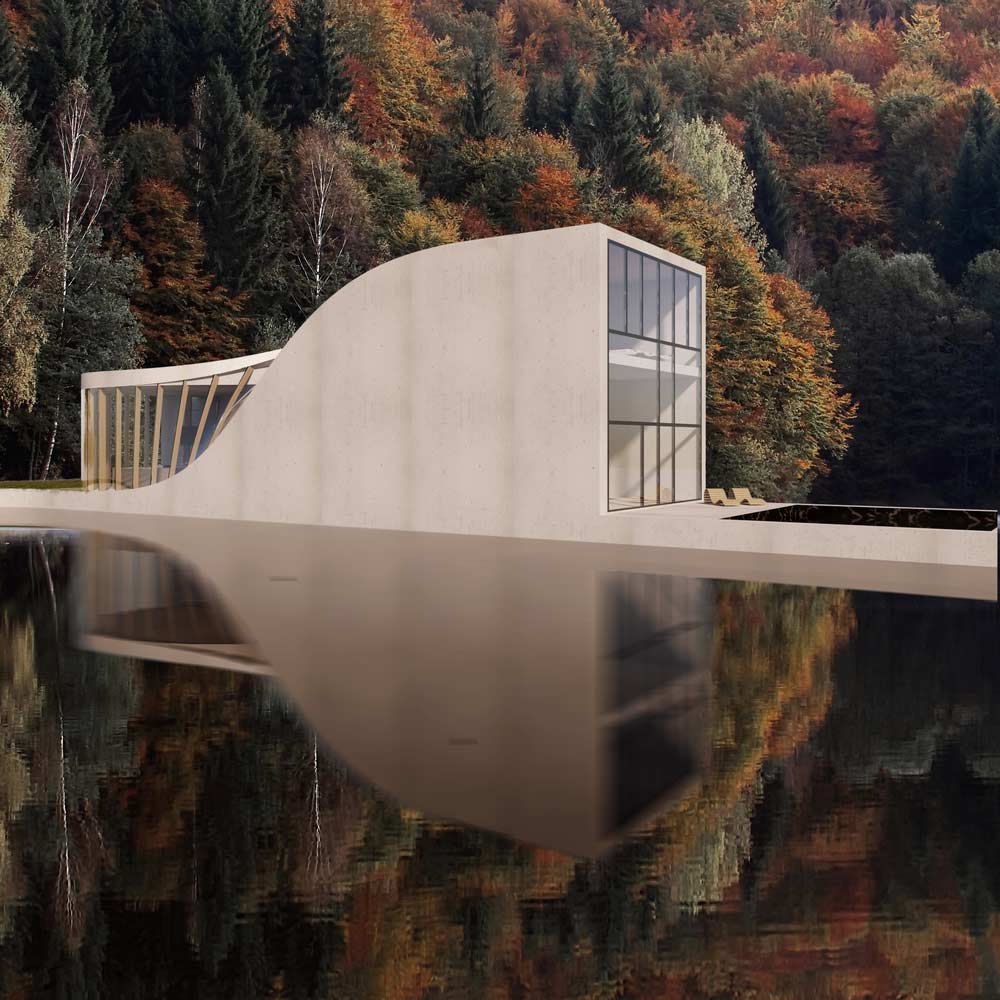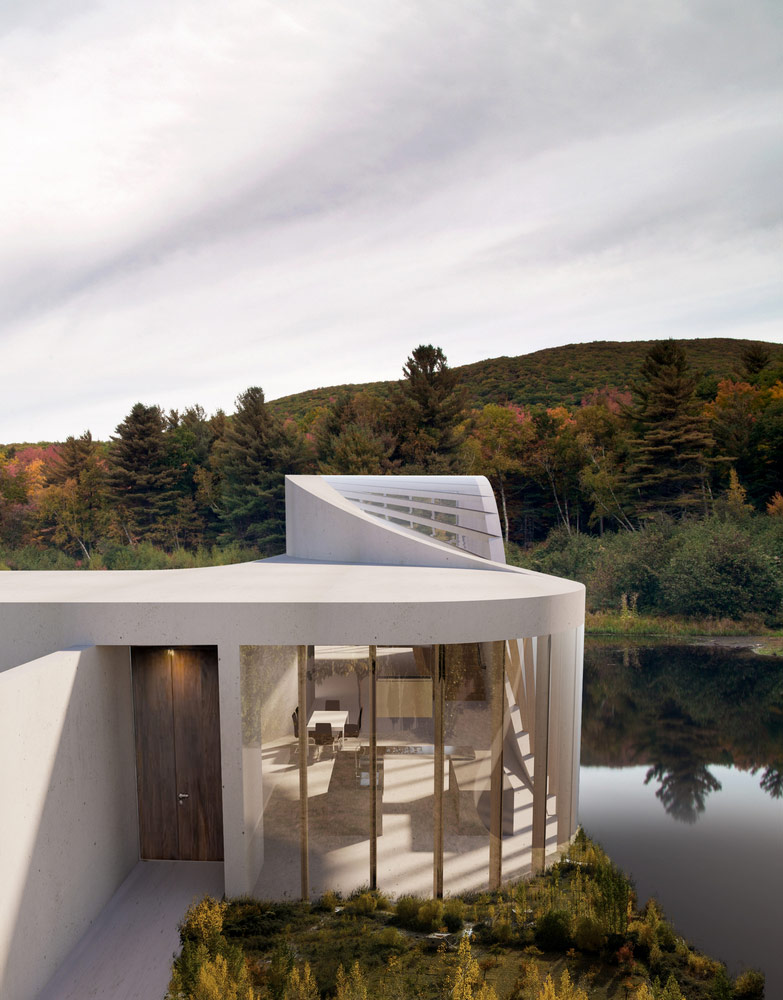 The inspiration of the whole project came from studying of the site and its unique features where the forest gets surrounded by water. The architect tried to use these features by contrasting and sometimes emphasizing on them.
The eye-catching part of the project is the wall which faces to the water. This wall with its unique glass and wood materials transforms itself into a roof along the building.
Rock House 3 is a fictional architecture project designed by Amey Kandalgaonkar 's on top of the desert rocks. Shanghai based architect reveals his designs on Instagram as a single post with seven images. Amey Kandalgaonkar continues his investigatory series of fictional architecture characterized by its radical relationship with its context.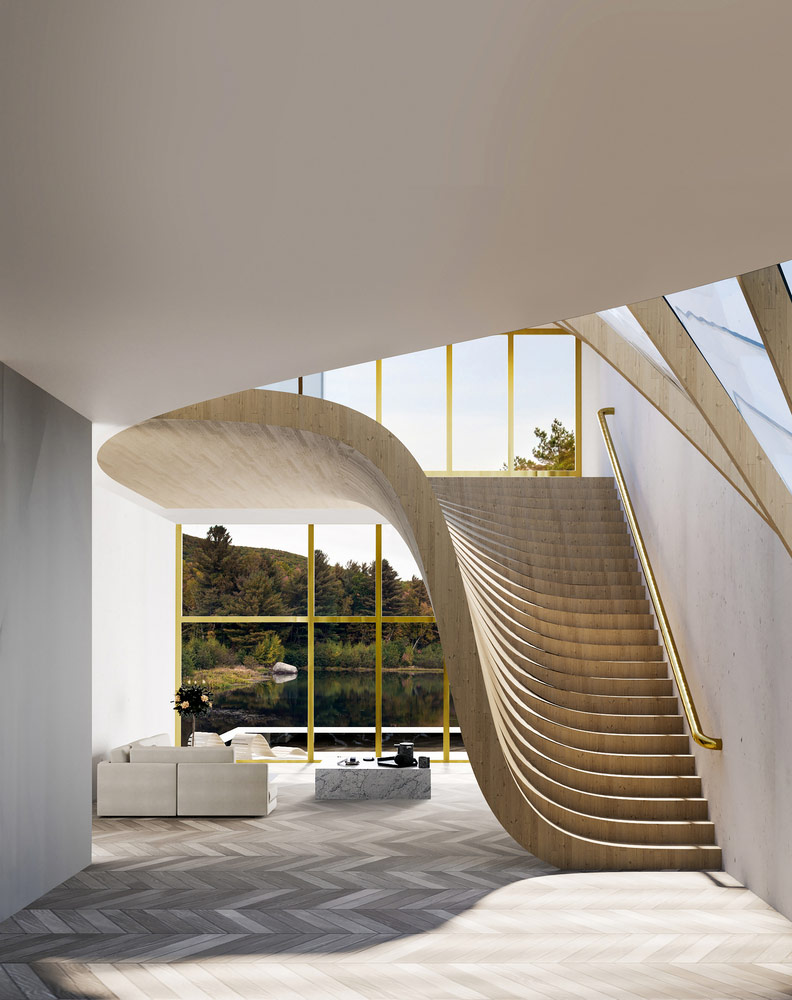 This dynamic form of the house stands in quite a contrast against the lush forest behind. Also continues lines drive the eye sight to the forest and merge the house in the environment, gently without bothering the sky, forest and water scene.
In addition to the structure's composition, the combination of wood and glass, provide a panoramic view of the forest and natural sunlight into the cozy neutral-colored interior spaces, all while feeling sheltered within the warm wooden-covered walls.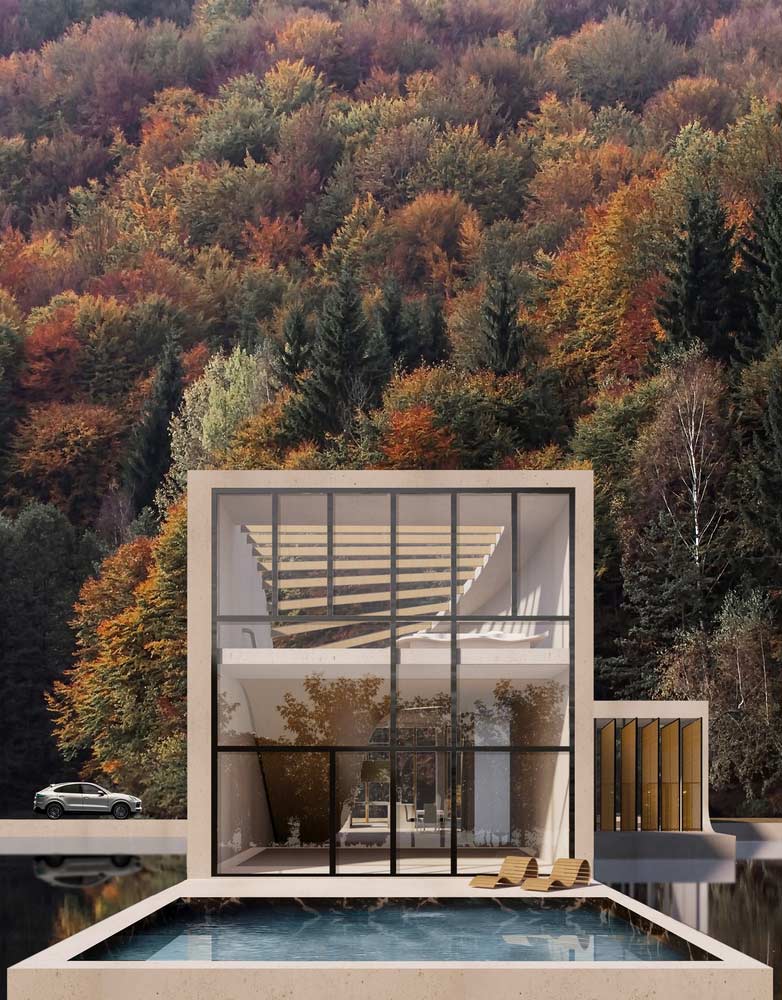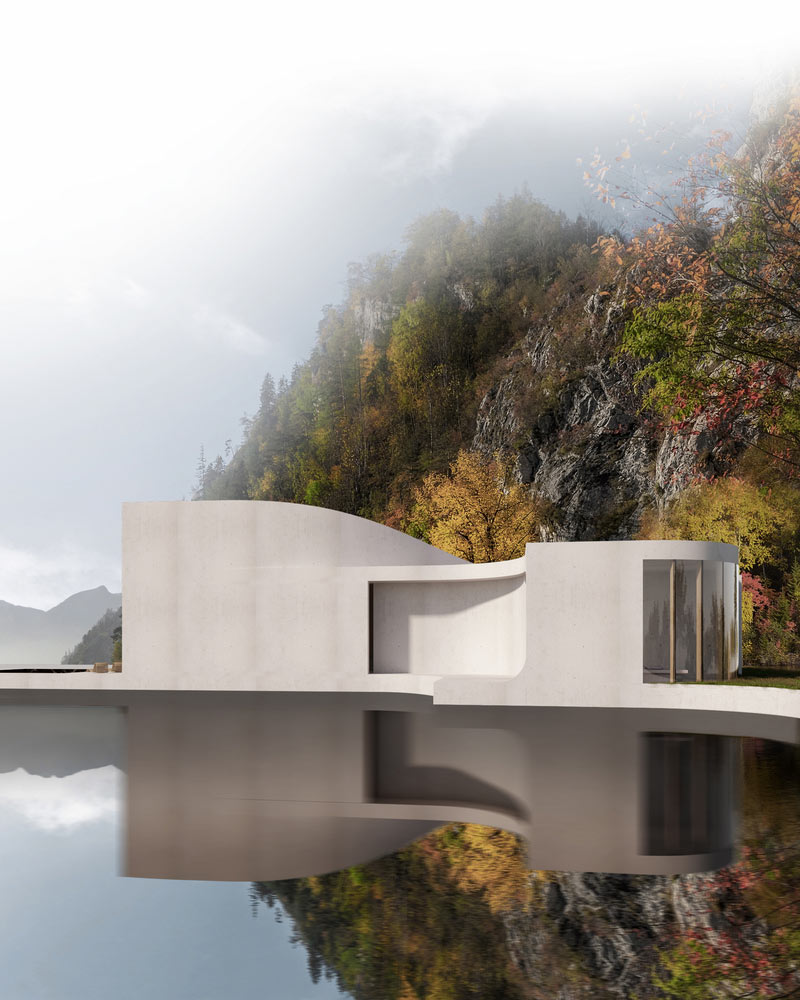 The project did not follow through for the construction stages as the client was not successfull on acquiring the land.
Concept Tiny Houses by Peter Pichler Architecture; Tree Houses Text description provided by the architects. Milan based studio Peter Pichler Architecture has developed a concept for sustainable tree houses in the forest of the Italian Dolomites. The tree houses are an addition to an existing hotel and should create a new experience to live in …
3D Printed Urban Cabin by DUS Architects in Amsterdam, Netherlands The 3D Printed Urban Cabin rethinks intimacy and individual space within the city. A precise insertion changed the former industrial area from a vast empty non-place into a retreat to escape the speed of everyday life and to enjoy summer, the waterfront and the sunset with …