FX Collaborative Designed FXFOWLE Lounge Installation With Very Sophisticated Scripting Software and Fabrication Techniques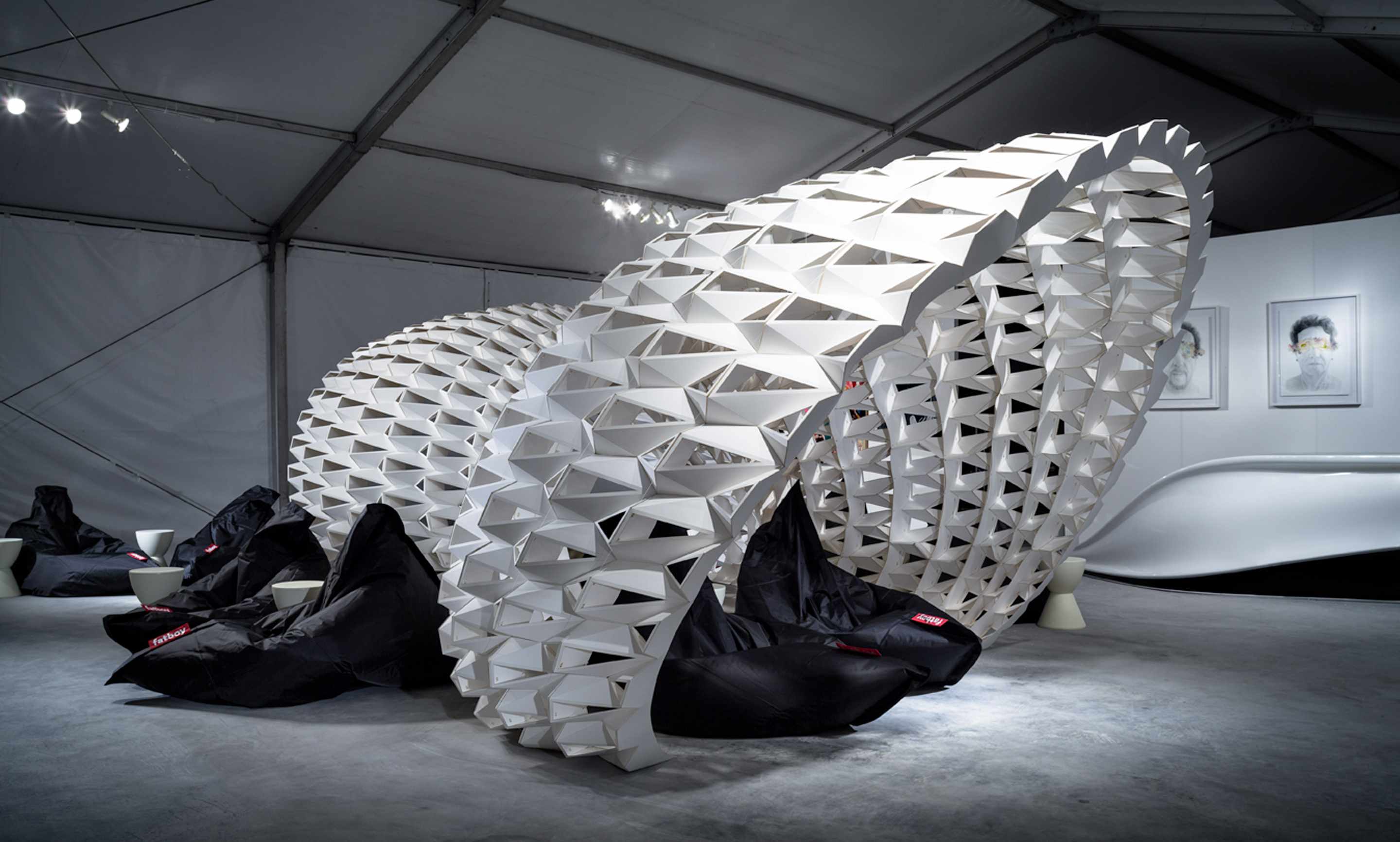 FX Collaborative designed FXFOWLE Lounge Installation with very sophisticated scripting software and fabrication techniques in 2012.
The New York based architecture firm was invited to custom-design a free-standing architectural pavilion for the inaugural Miami Project, an international contemporary and modern art fair.
Their challenge was how to create a temporary structure using both cutting-edge technology and hands-on experience?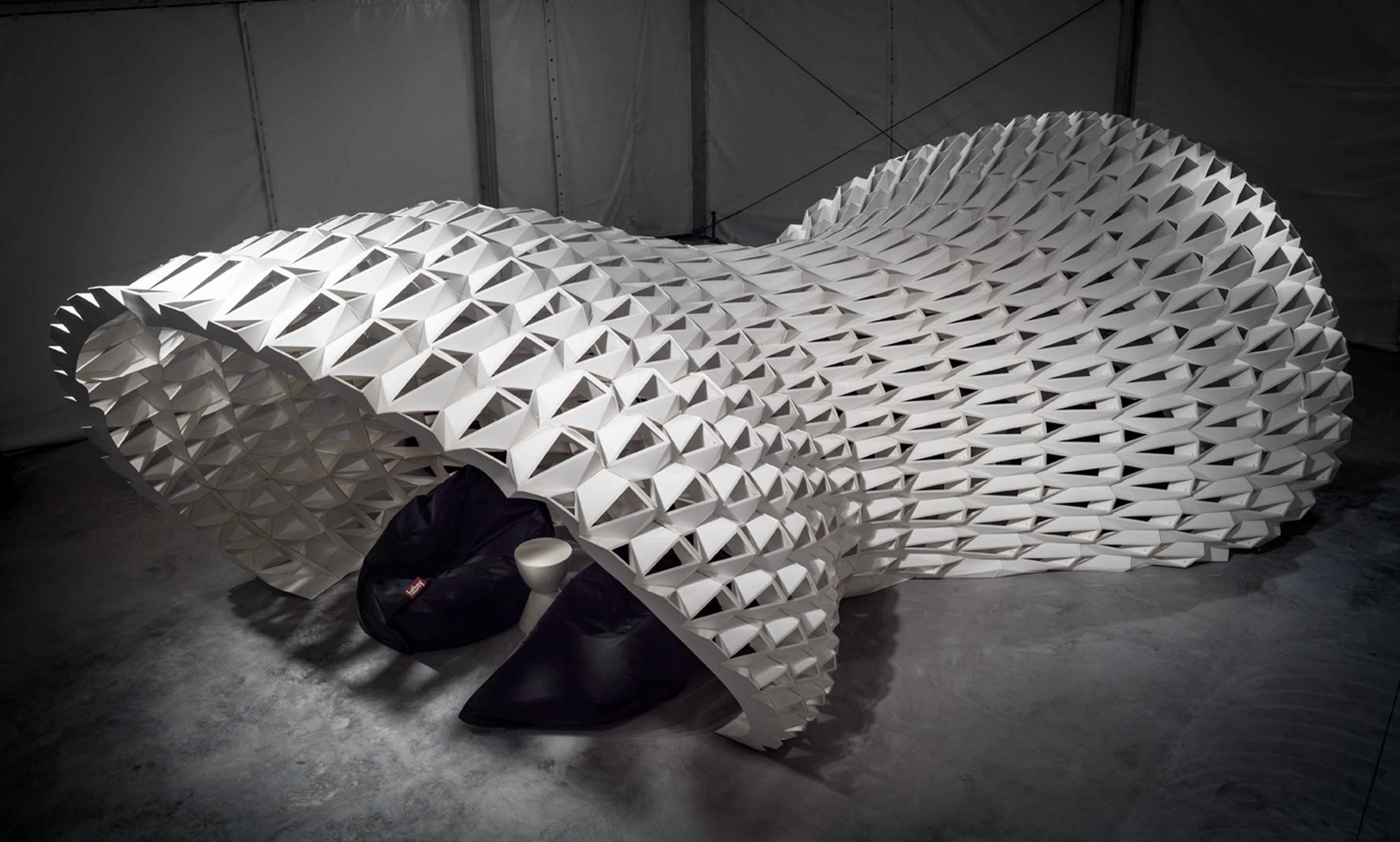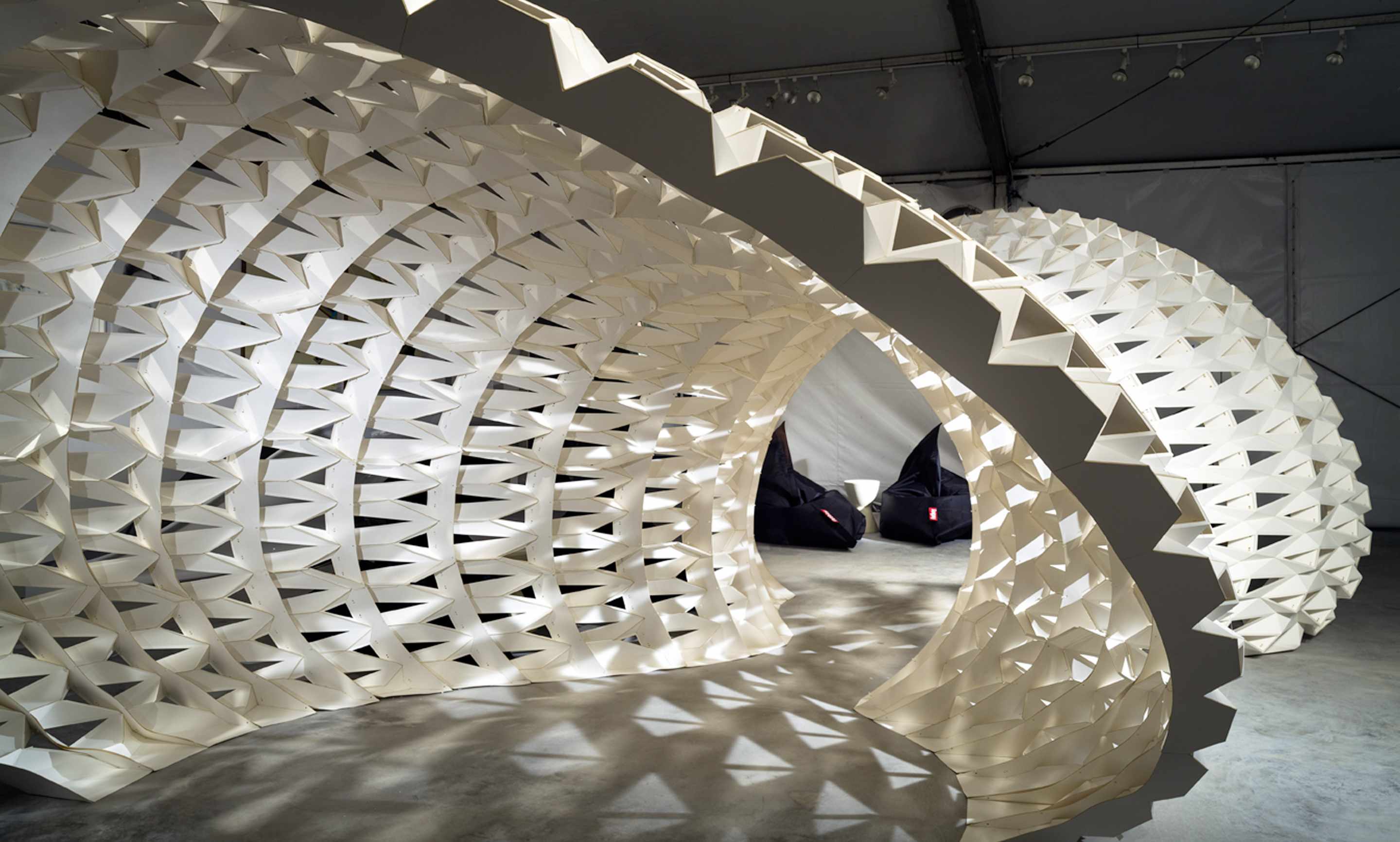 The 24-foot-long pavilion embodies the duality of very high-tech and sophisticated scripting software and fabrication, and very low-tech material and assembly process.
The structure is comprised of simple museum board–180 varying segments that, together, take the form of complex structural geometries.
The segments are pre-assembled, in-house and by hand, into 18 different ribs–using solely Elmer's glue and a stock adhesive–and subsequently installed upright and fastened to one another via twist ties. 
Part Architecture designed Urban Jungle Vertical Park in a collaboration with KINO Landscape Architects at the T1 Mall of Tallinn, Estonia PART architects are cooperating with KINO landscape architects to design a spatial installation in the form of a vertical park in the new gigantic shopping centre T1 in Ülemiste district.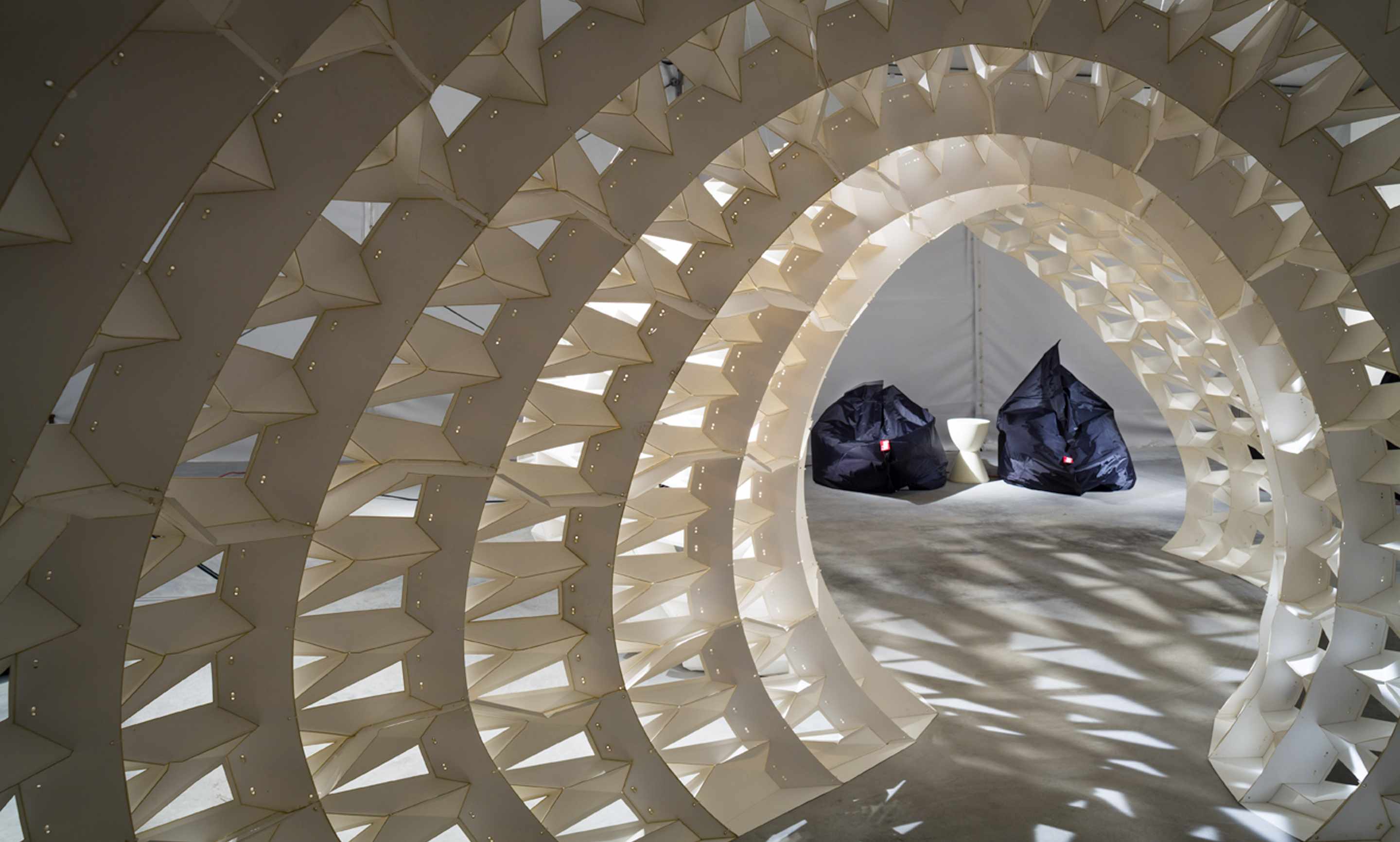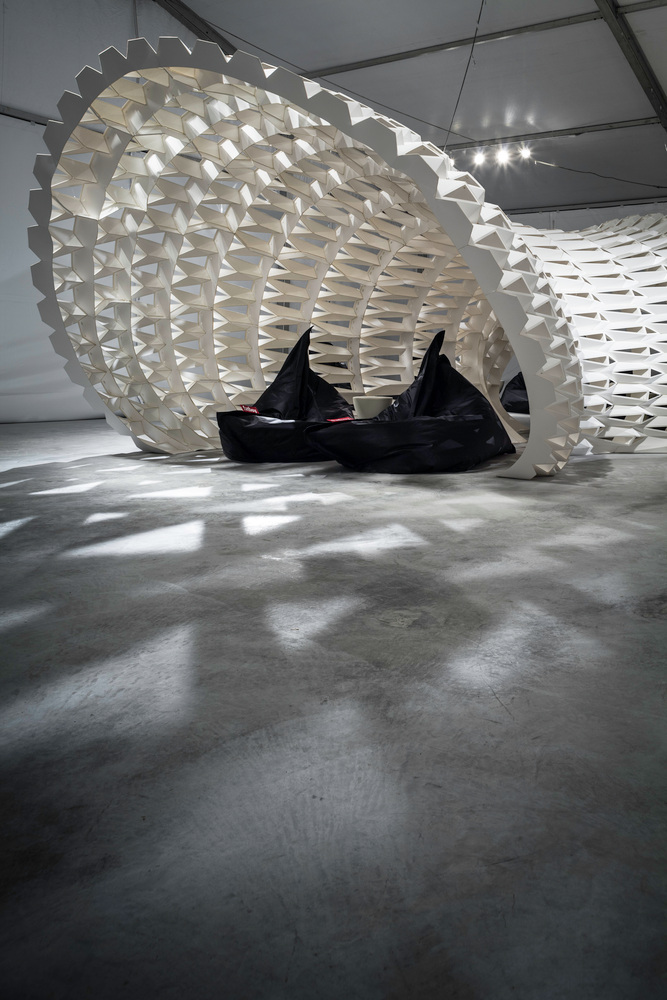 The pavilion was thoughtfully complimented by plus beanbag chairs and timeless Prince Aha stool, provided respectively by Fatboy and Kartell.
SCRA, an applied technology research corporation, custom-fabricated the lounge's 20-foot-long carbon fiber bar that FX Collaborative designed in-house, also with the aid of scripting software.
The architects used the pavilion as an internal research project, and continue to develop and integrate digital processes to office wide projects.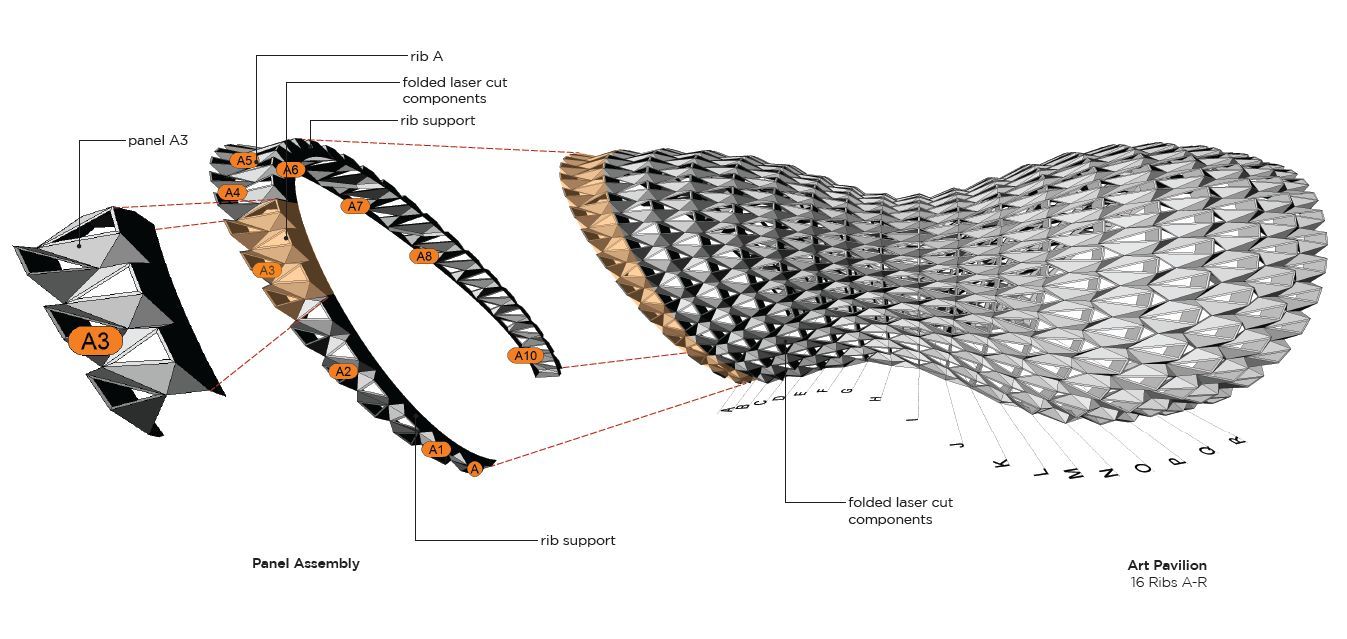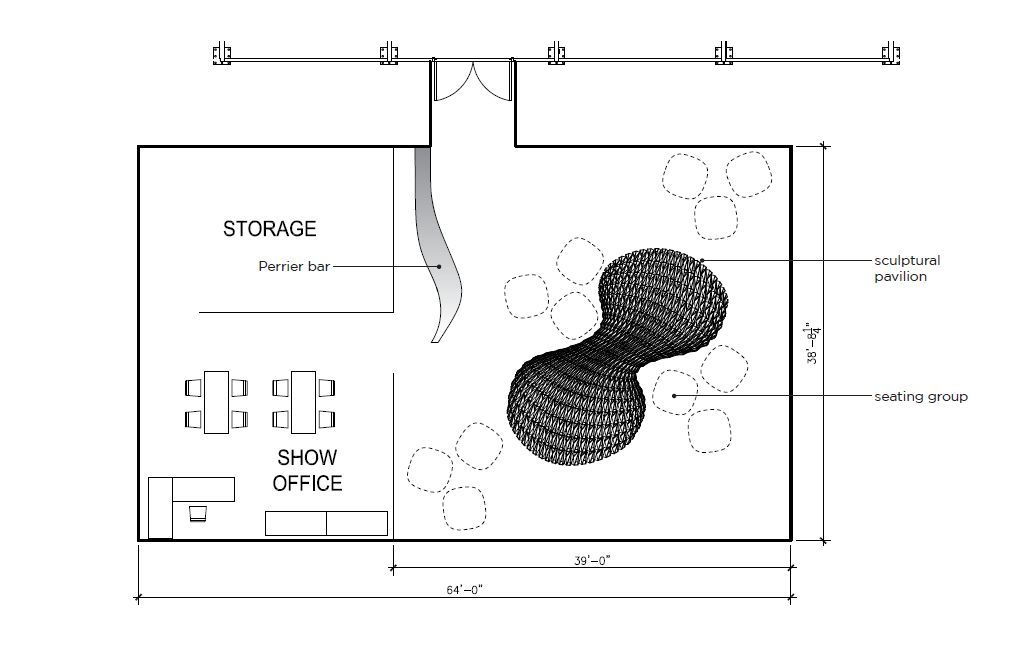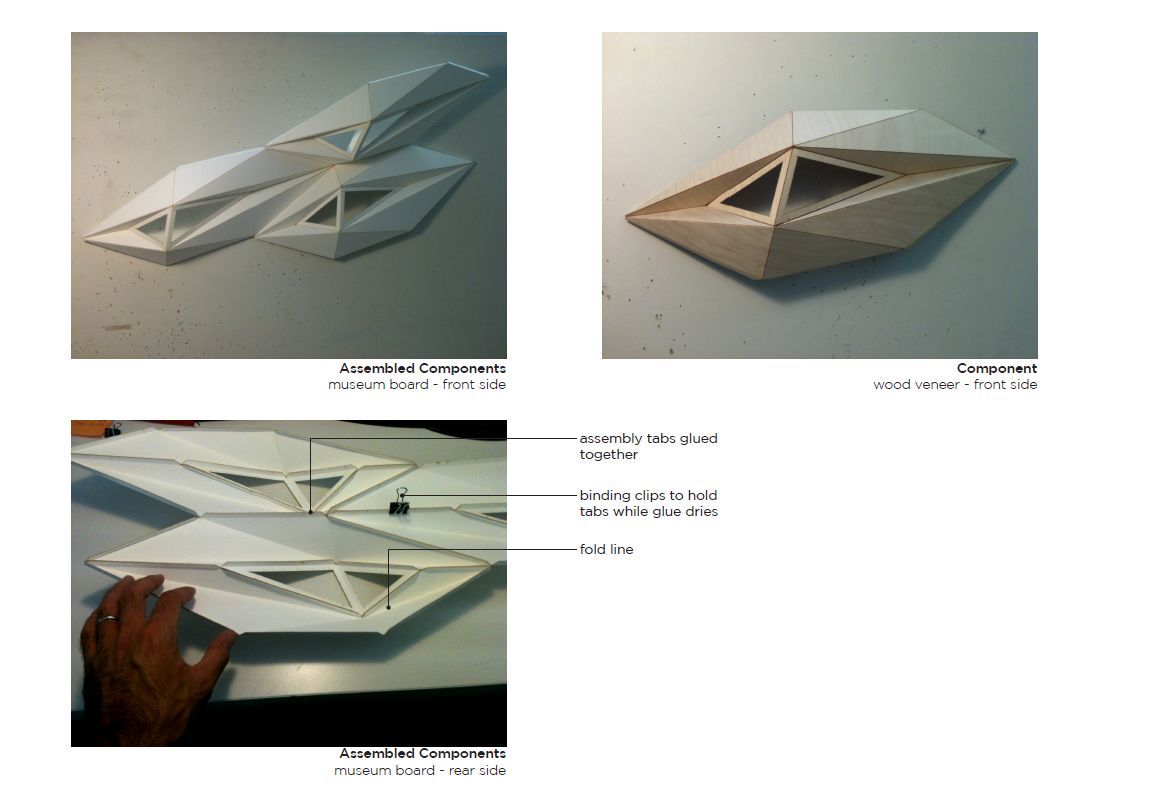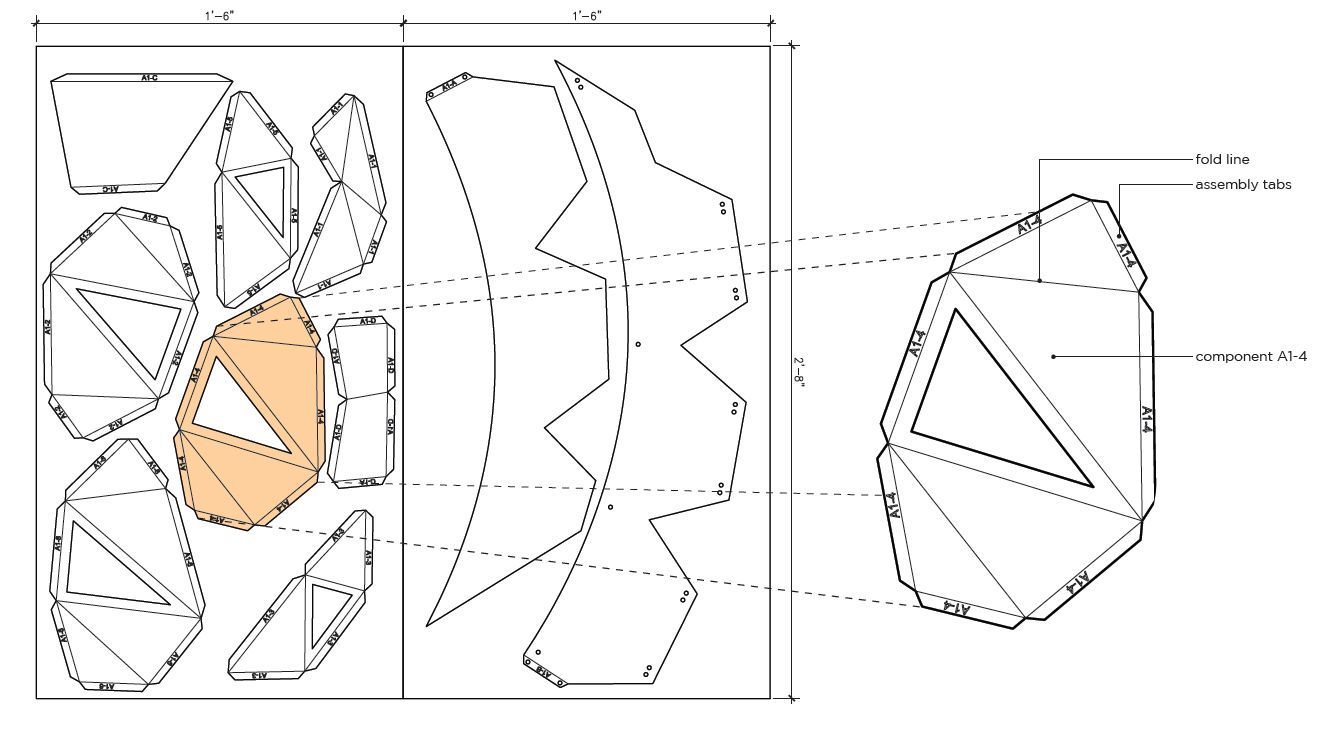 Client: artMRKT
Completion: 2012
Area: 1,450 GSF / 135 GSM
Service: Architecture / Interiors
Type: Installation
Via > FX Collaborative
The catenary and the arc by Manuel Bouzas and Santiago del Aguila is a temporary installation occupying the courtyard of Flores & Prats' Casal Balaguer Cultural Center in Palma de Mallorca .
H.O.R.T.U.S. XL Astaxanthin.g by ecoLogicStudio in Centre Pompidou, Paris The H.O.R.T.U.S. XL Astaxanthin.g by ecoLogicStudio in Centre Pompidou of Paris, is a large scale, high-resolution 3D printed bio-sculpture receptive to both human and non-human life. The project is conceived by Claudia Pasquero and Marco Poletto (ecoLogicStudio) and developed in collaboration with the Synthetic Landscape Lab at the …