Abu Dhabi's New Architectural Landmark by Ateliers Jean Nouvel With a Giant Geometric-Patterned Dome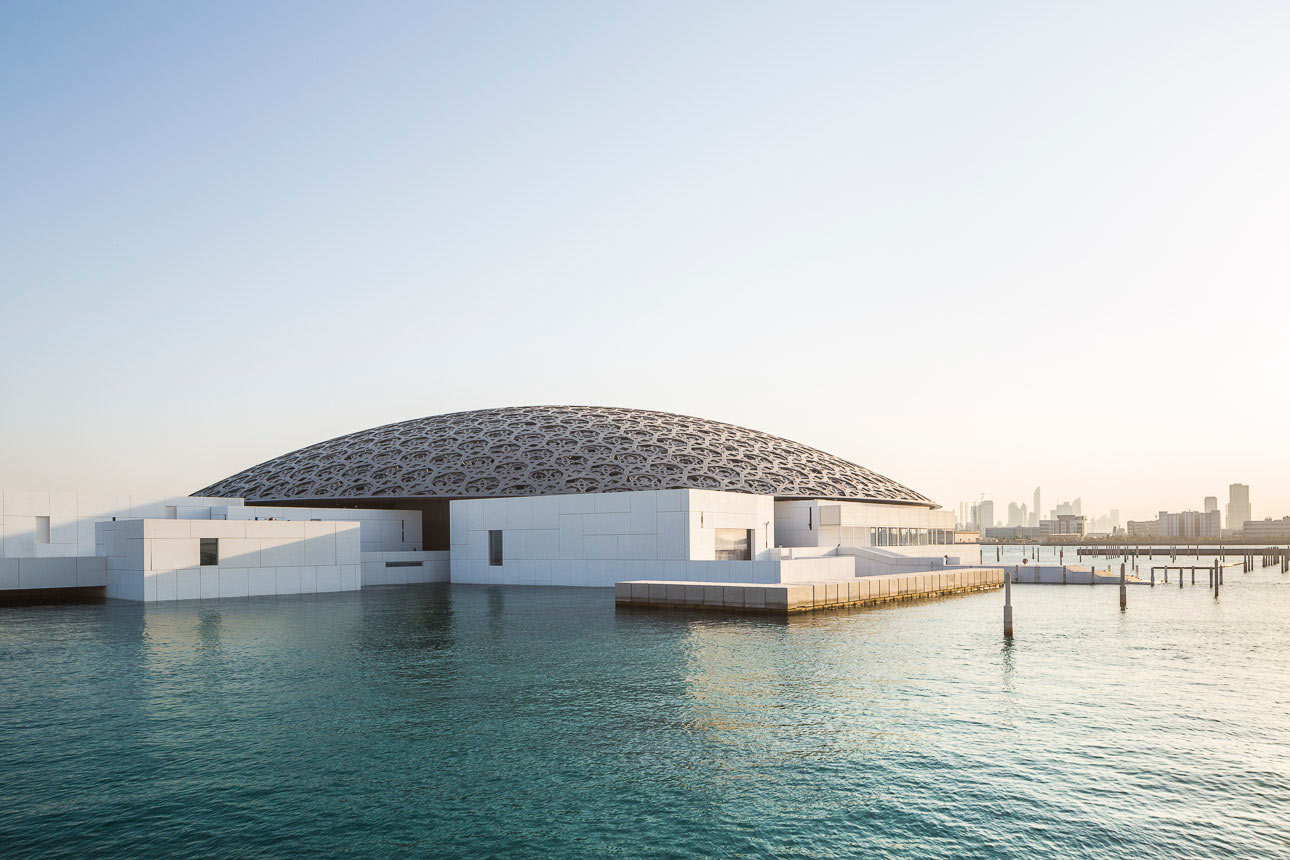 Abu Dhabi's new architectural landmark by Ateliers Jean Nouvel with a giant geometric-patterned completed in 2017.
Text description provided by the architects. All climates like exceptions. Warmer when it is cold. Cooler in the tropics. People do not resist thermal shock well. Nor do works of art. Such elementary observations have influenced the Louvre Abu Dhabi.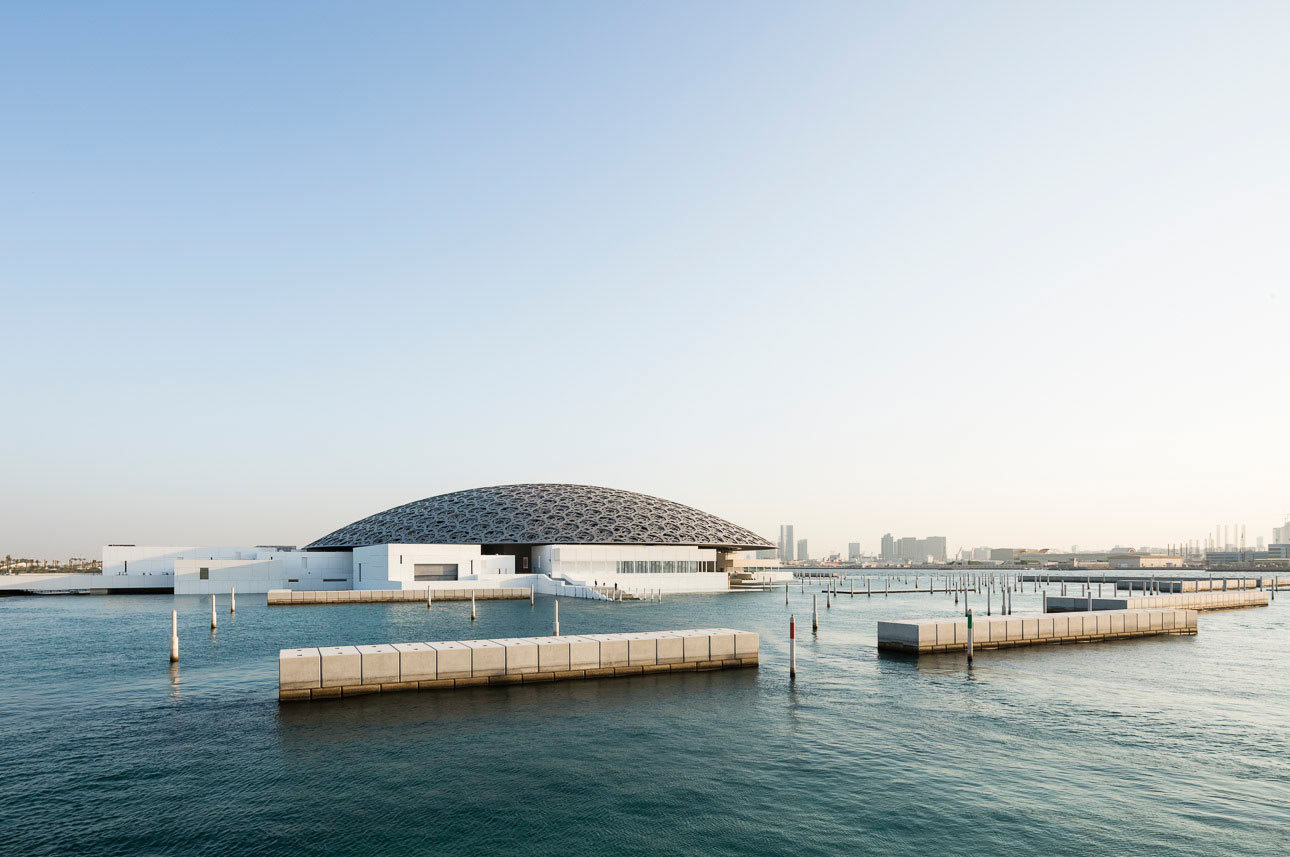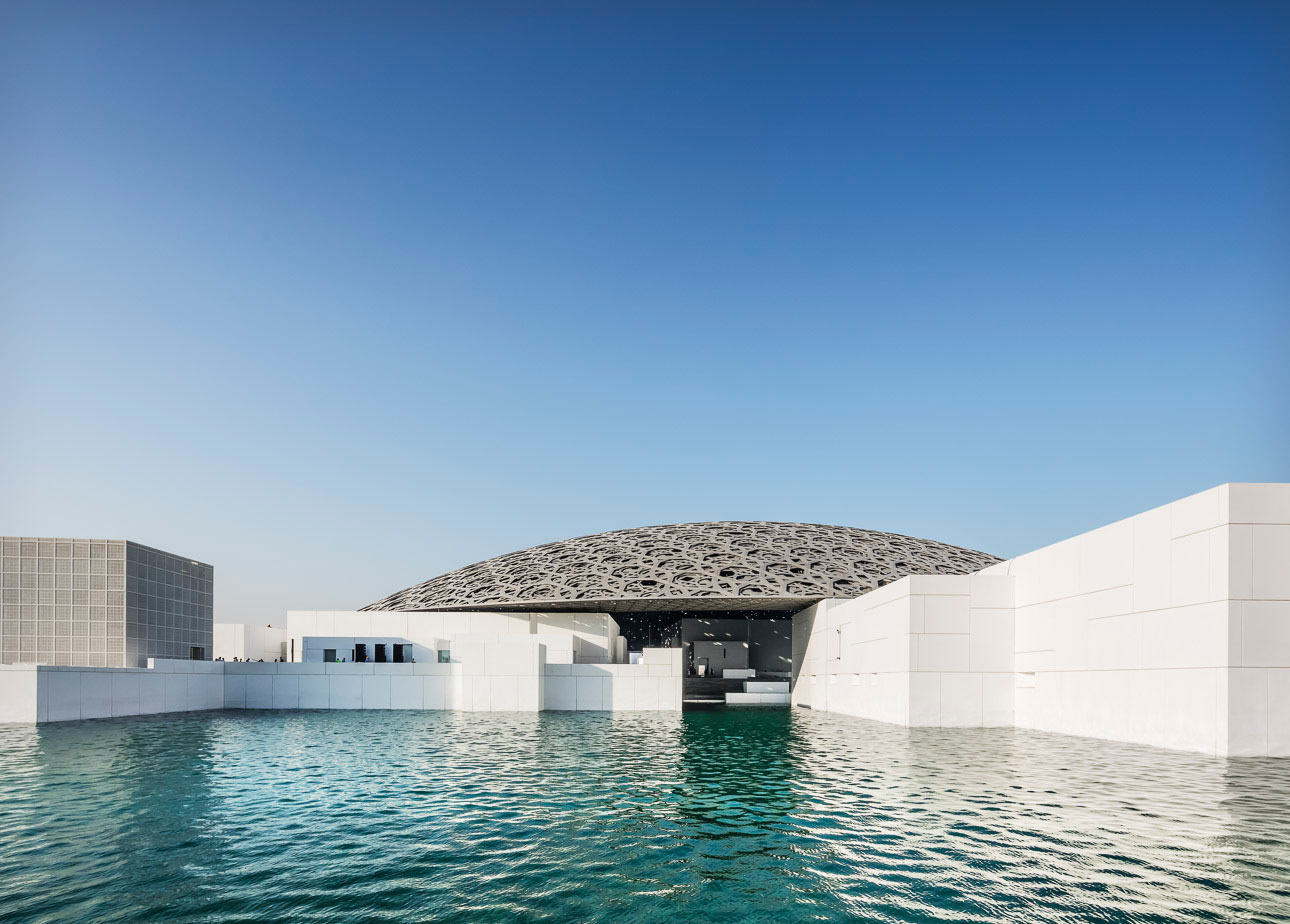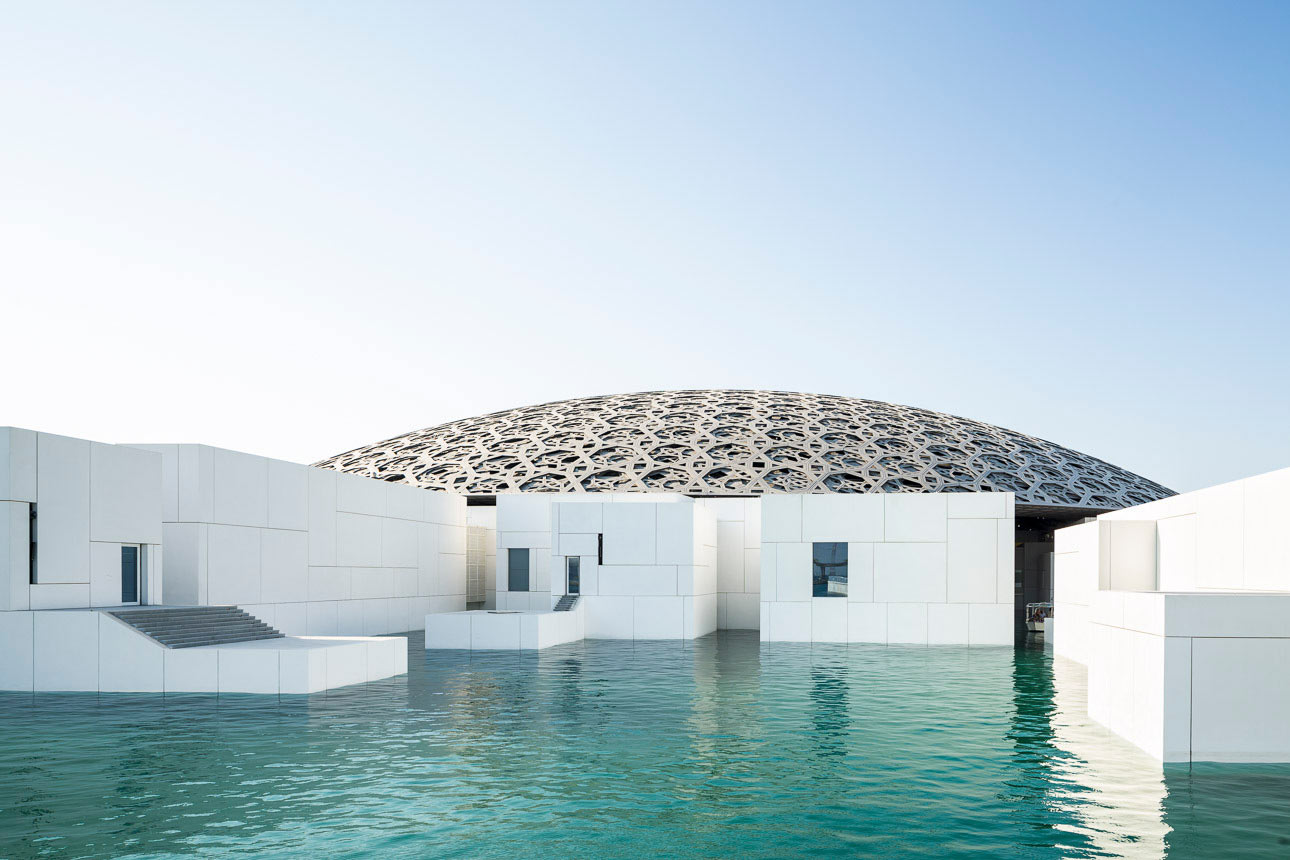 It wishes to create a welcoming world serenely combining light and shadow, reflection and calm. It wishes to belong to a country, to its history, to its geography without becoming a flat translation, the pleonasm that results in boredom and convention. It also aims at emphasizing the fascination generated by rare encounters.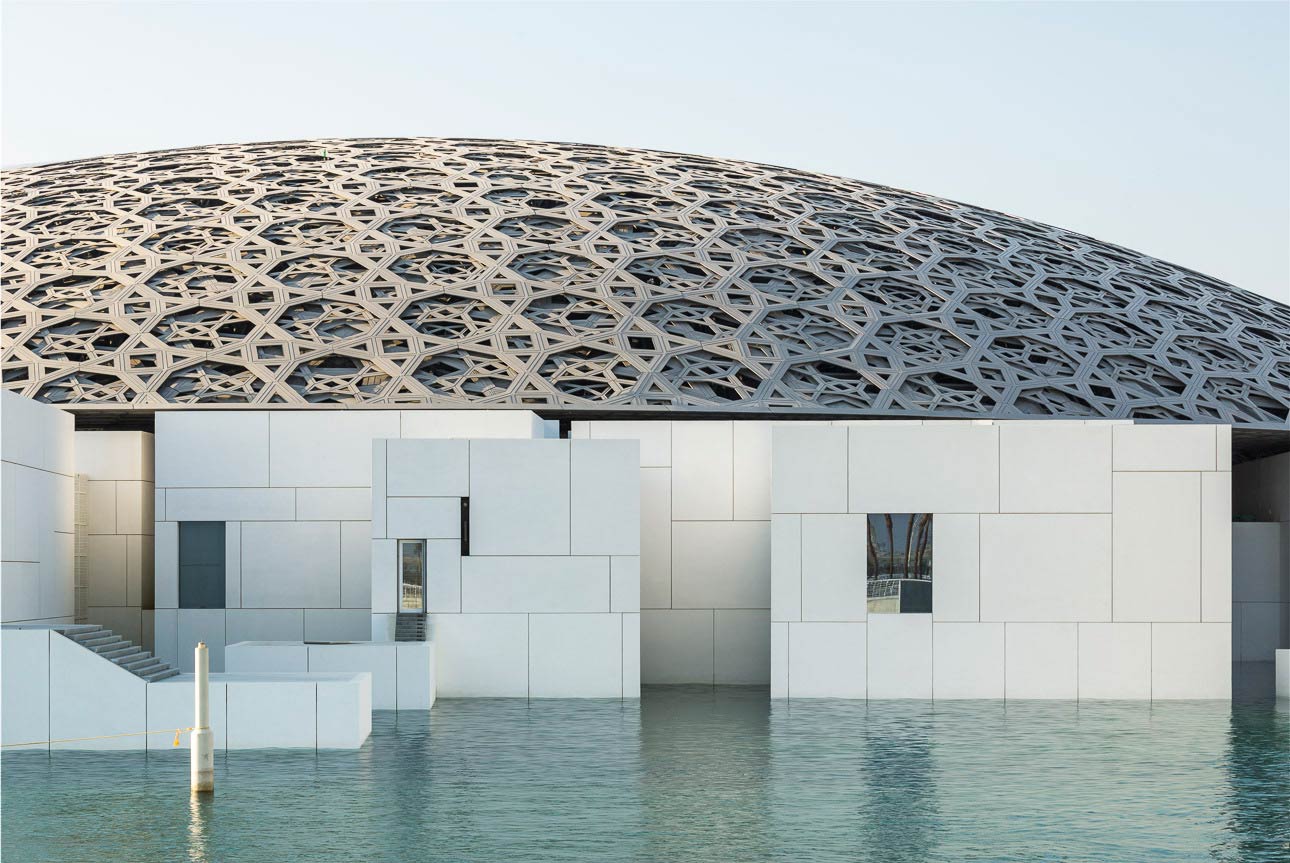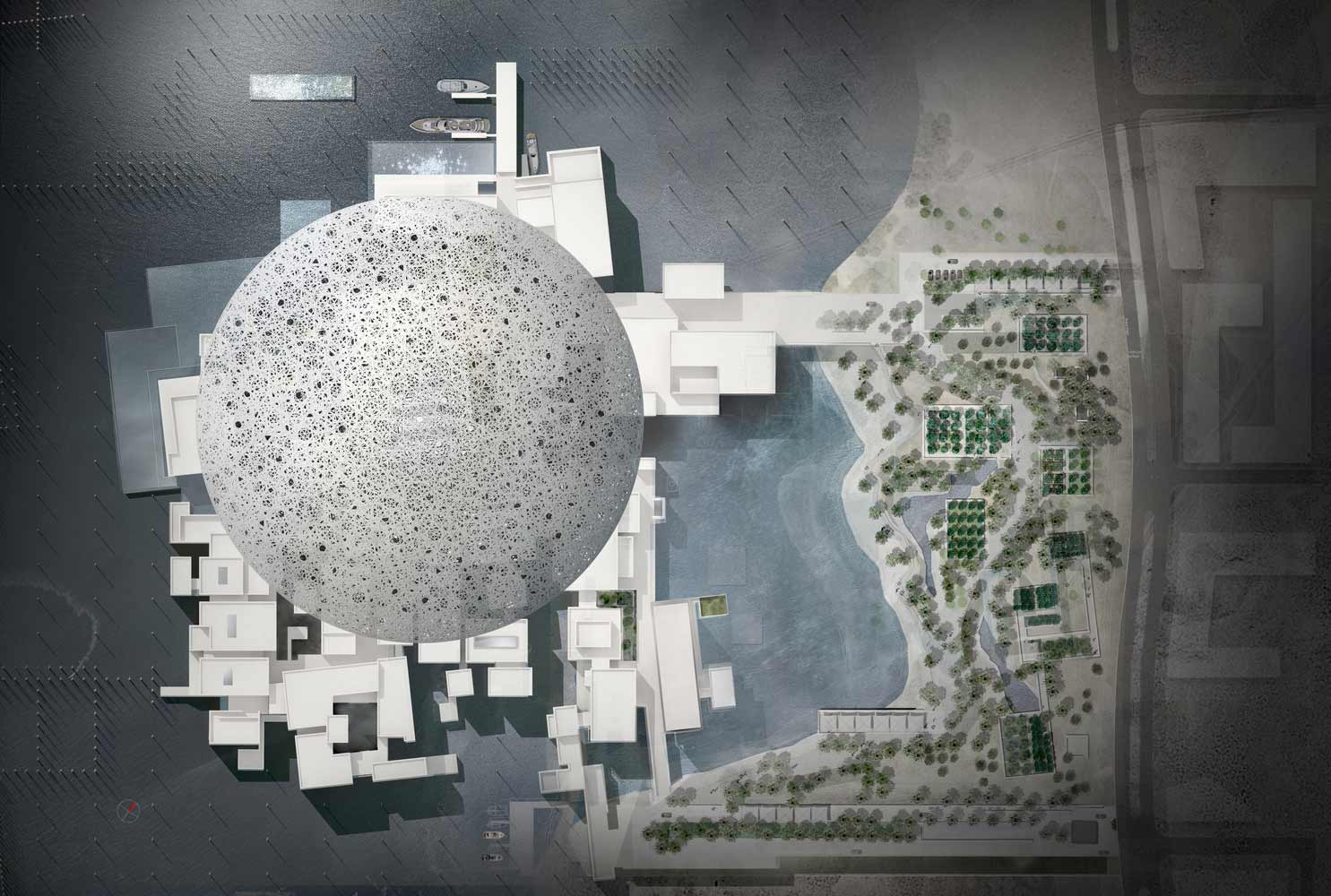 It is rather unusual to find a built archipelago in the sea. It is even more uncommon to see that it is protected by a parasol creating a rain of light.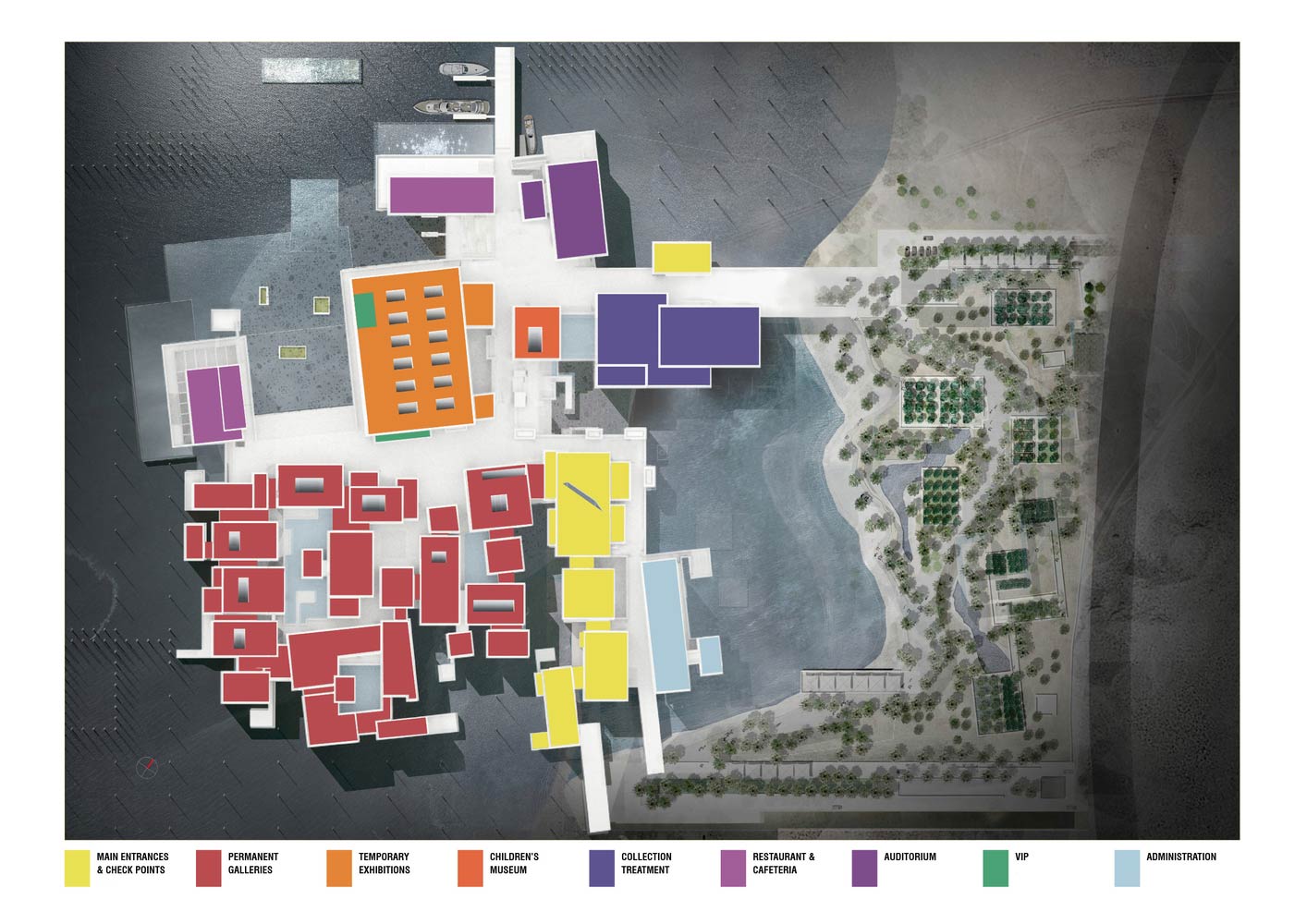 Jean Nouvel's National Museum of Qatar in Doha, Qatar A series of colliding discs form the external shell and define the internal programme of Atelier Jean Nouvel's National Museum of Qatar, which is based on a mineral formation called the "desert rose". The project led by Pritzker Prize-winning architect Jean Nouvel is located on a …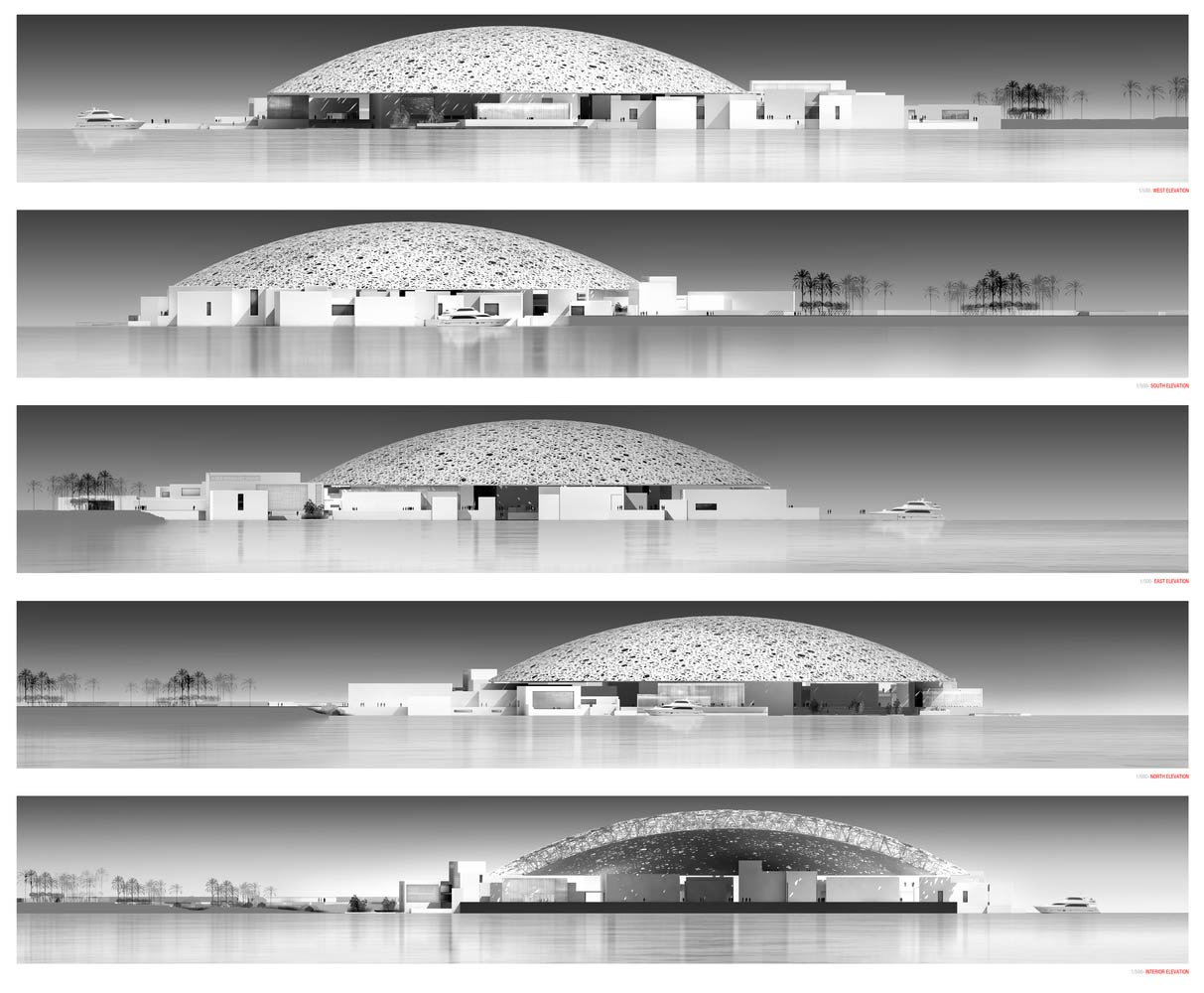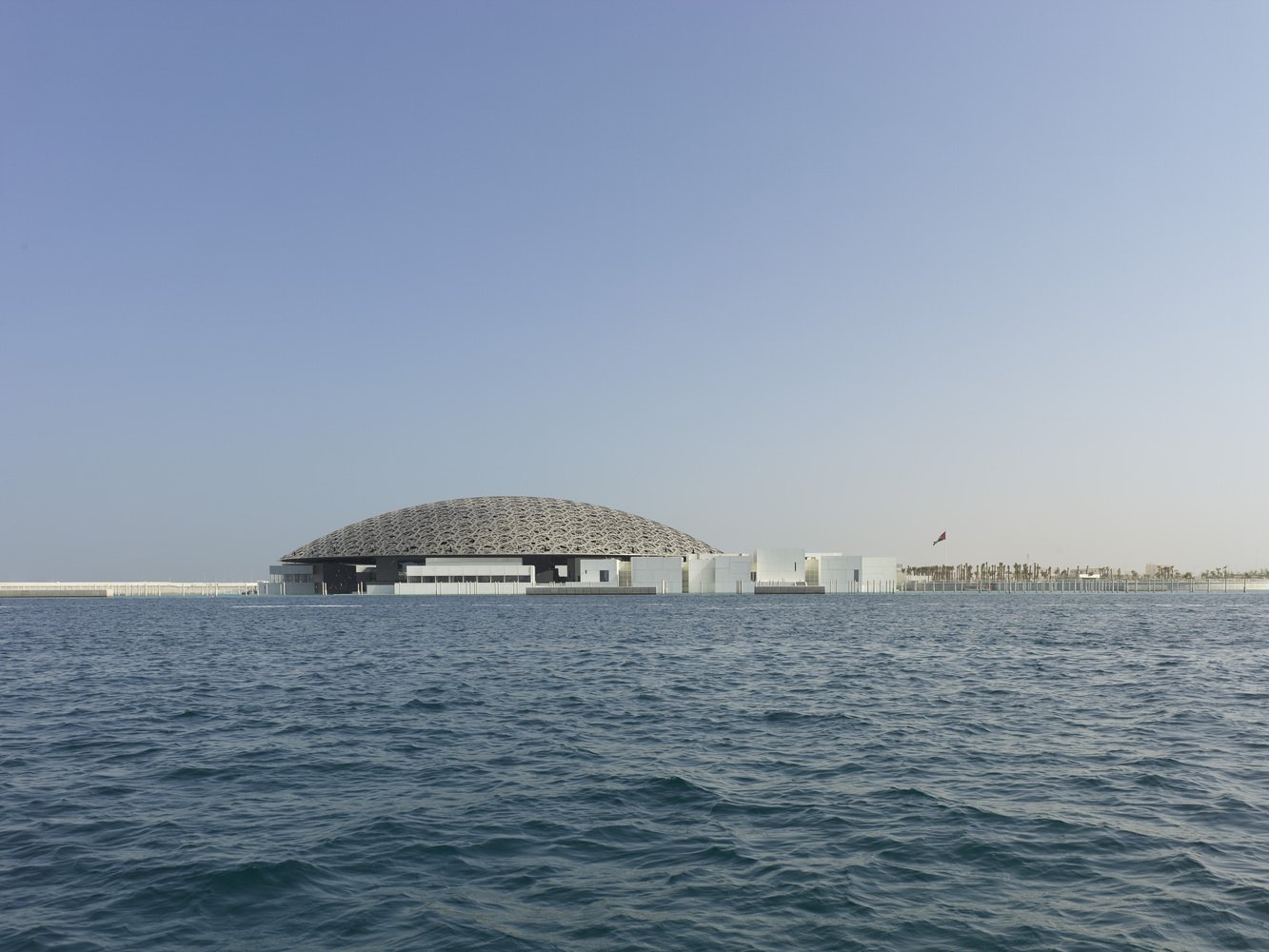 The possibility of accessing the museum by boat or finding a pontoon to reach it by foot from the shore is equally extraordinary, before being welcomed like a much-awaited visitor willing to see unique collections, linger in tempting bookstores, or taste local teas, coffees and delicacies.
It is both a calm and complex place. A contrast amongst a series of museums that cultivate their differences and their authenticities.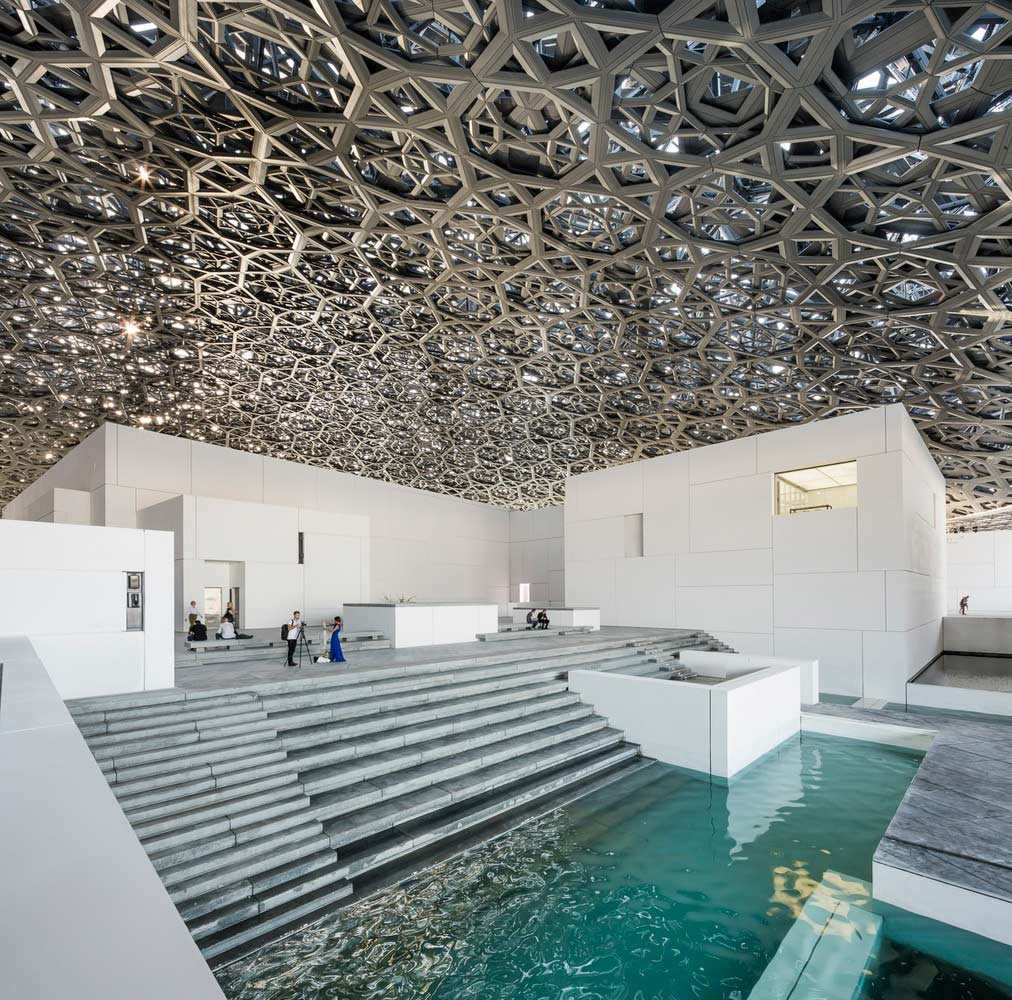 It is a project founded on a major symbol of Arab architecture: the dome. But here, with its evident shift from tradition, the dome is a modern proposal.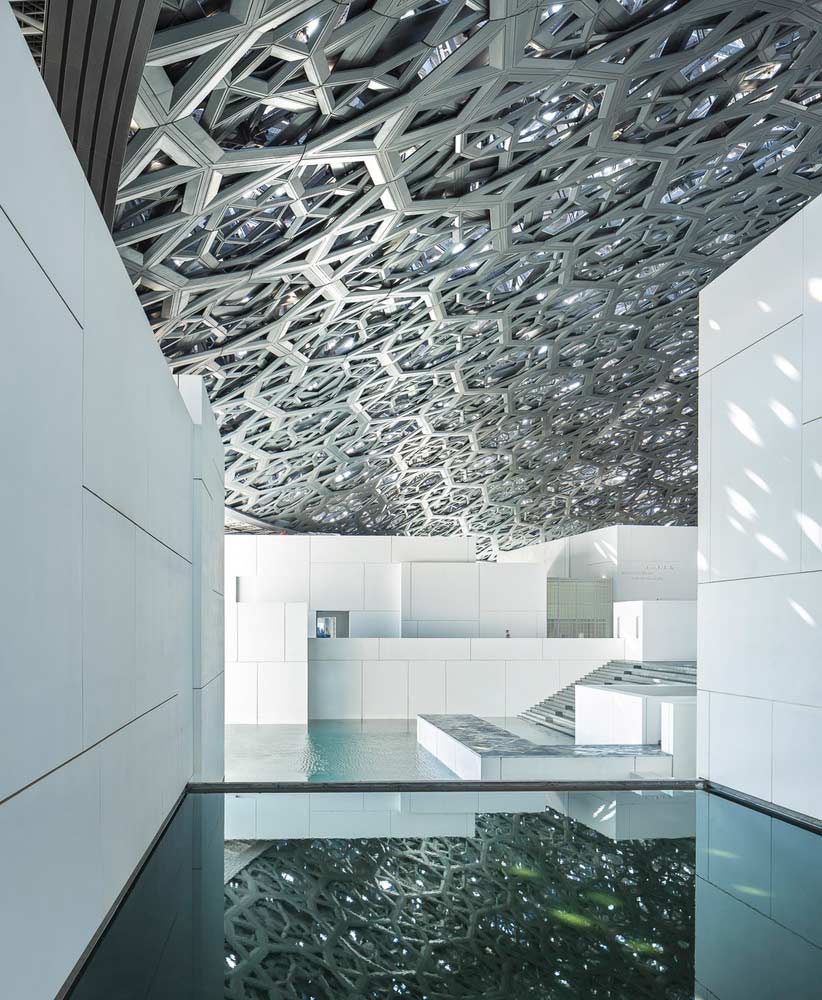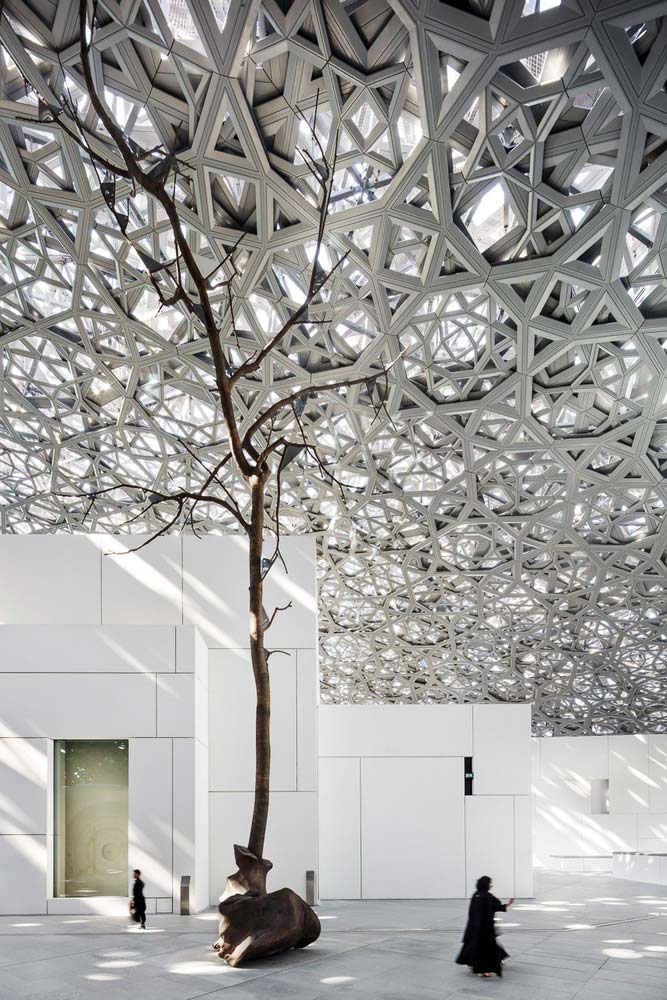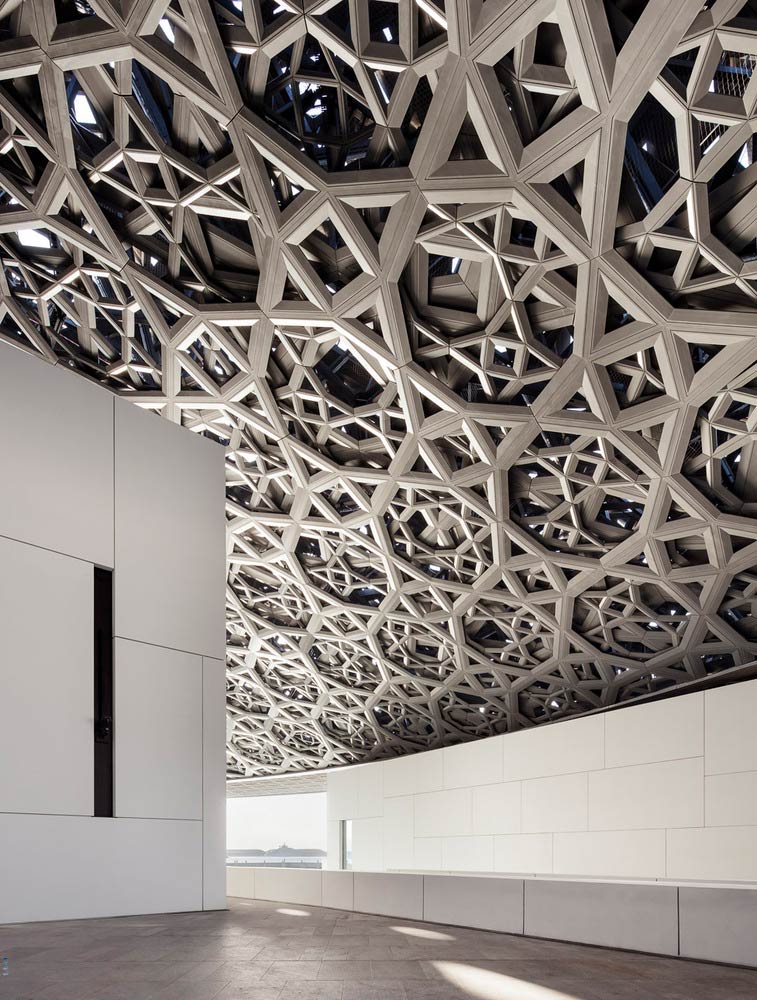 A double dome 180 meters in diameter, offering horizontal, perfectly radiating geometry, a randomly perforated woven material, providing shade punctuated by bursts of sun.
The dome gleams in the Abu Dhabi sunshine. At night, this protected landscape is an oasis of light under a starry dome.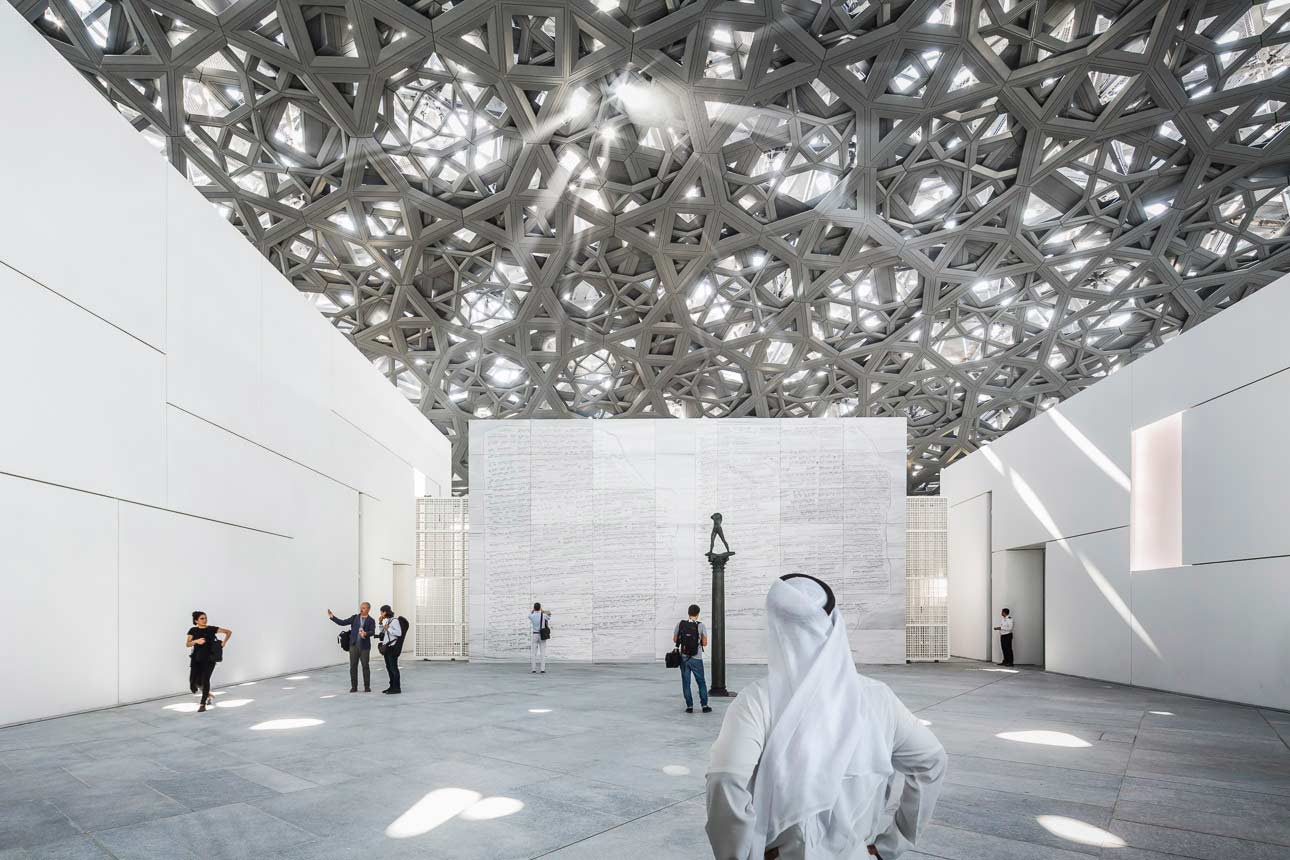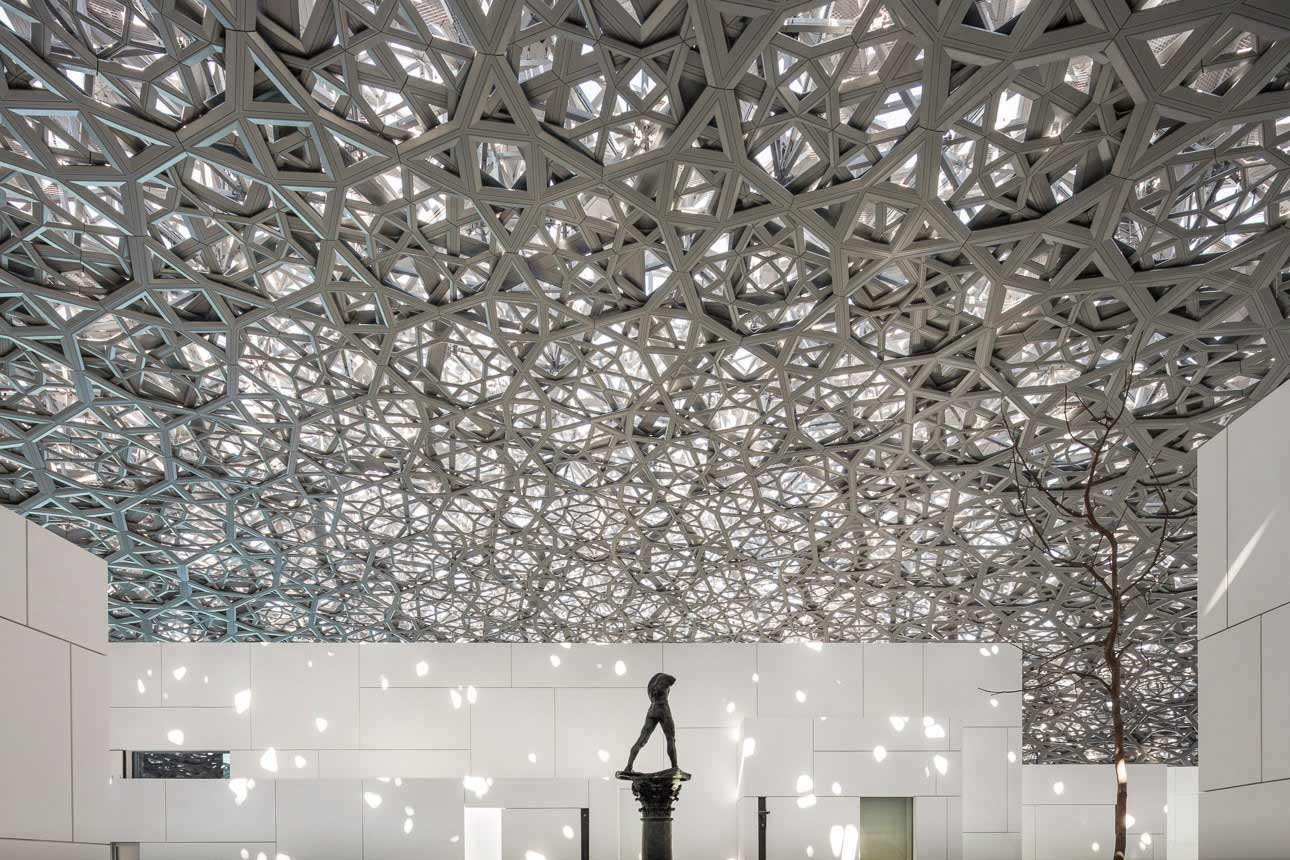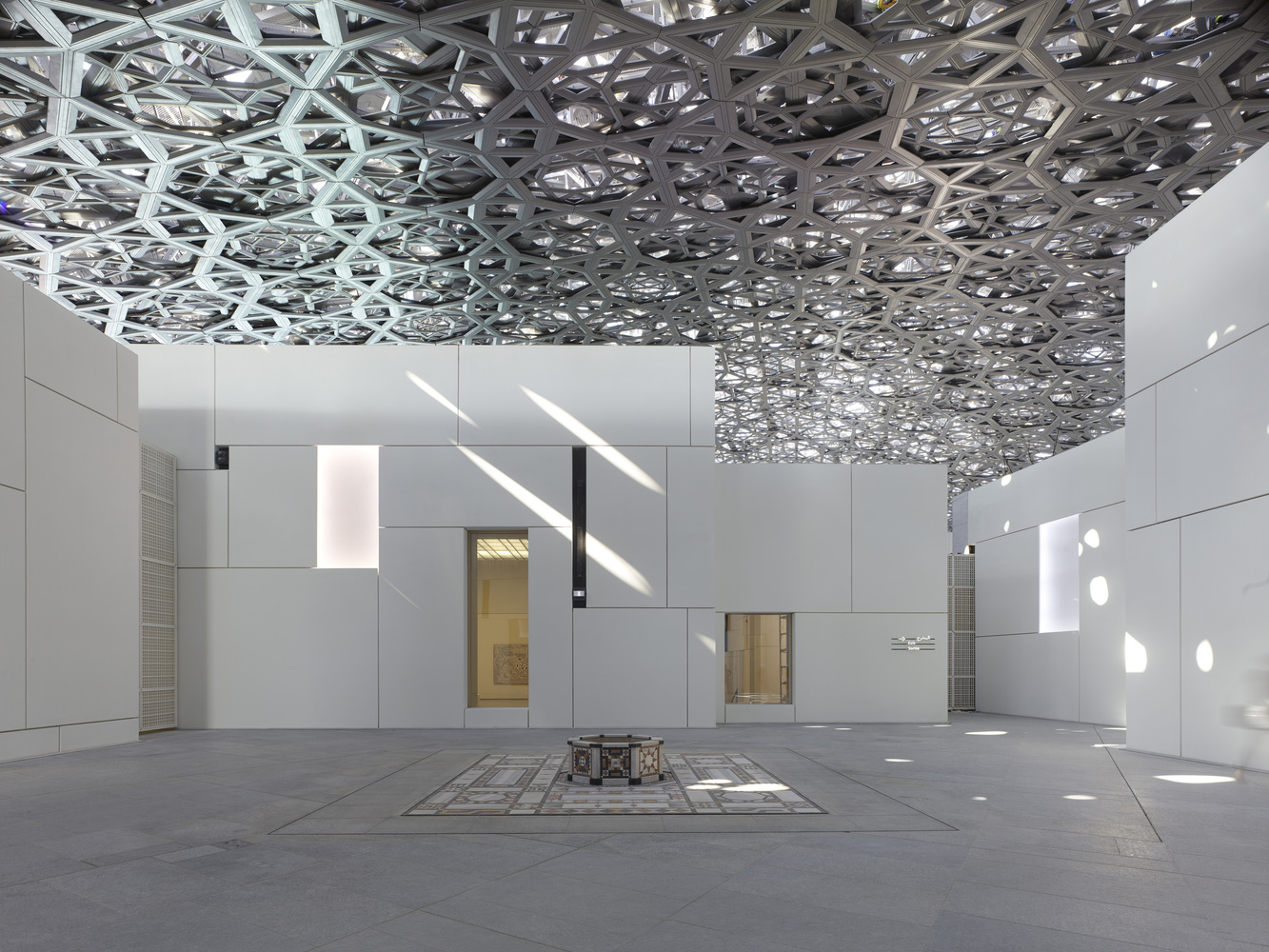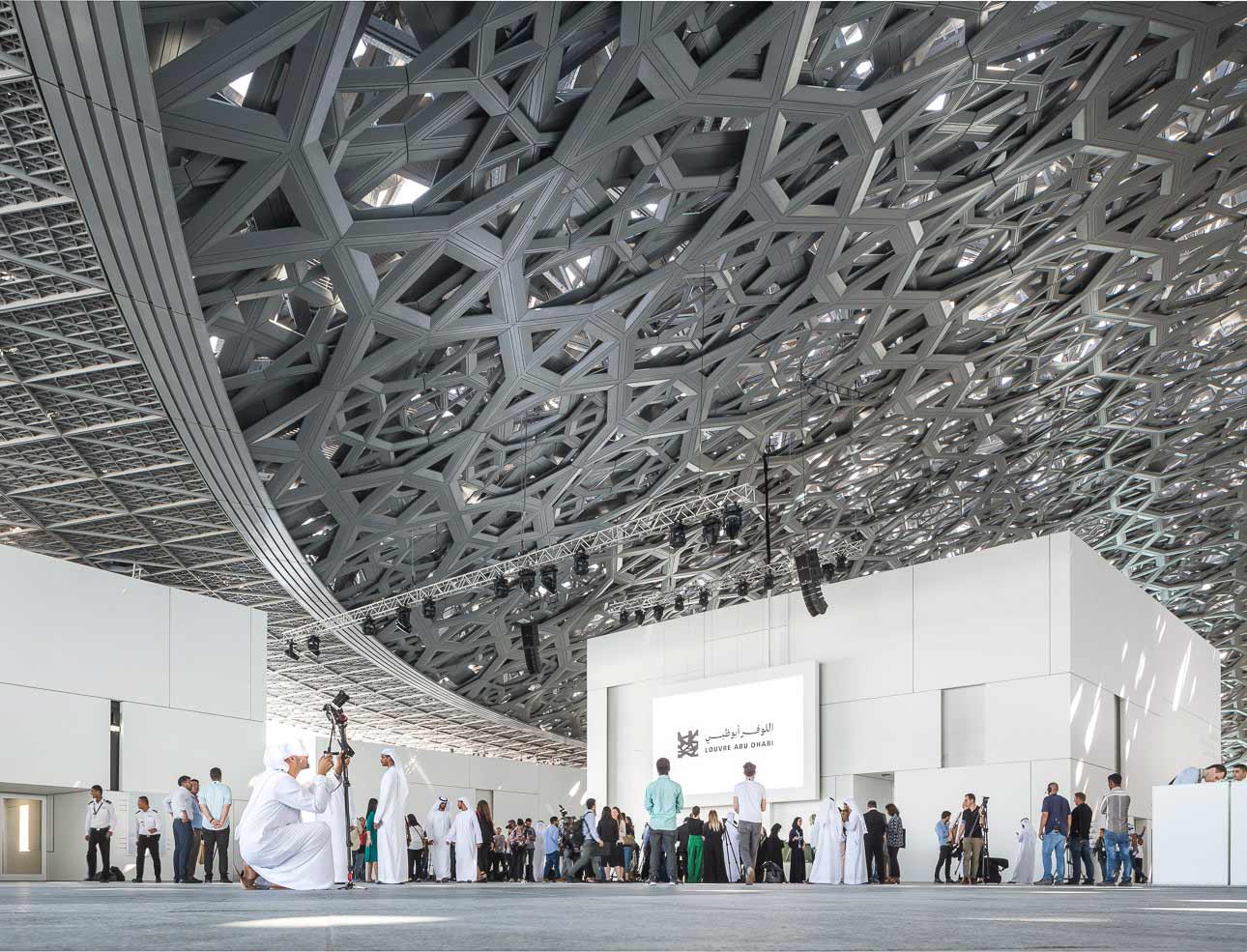 The Louvre Abu Dhabi becomes the final destination of an urban promenade, a garden on the coast, a cool haven, a shelter of light during the day and evening, its aesthetic consistent with its role as a sanctuary for the most precious works of art.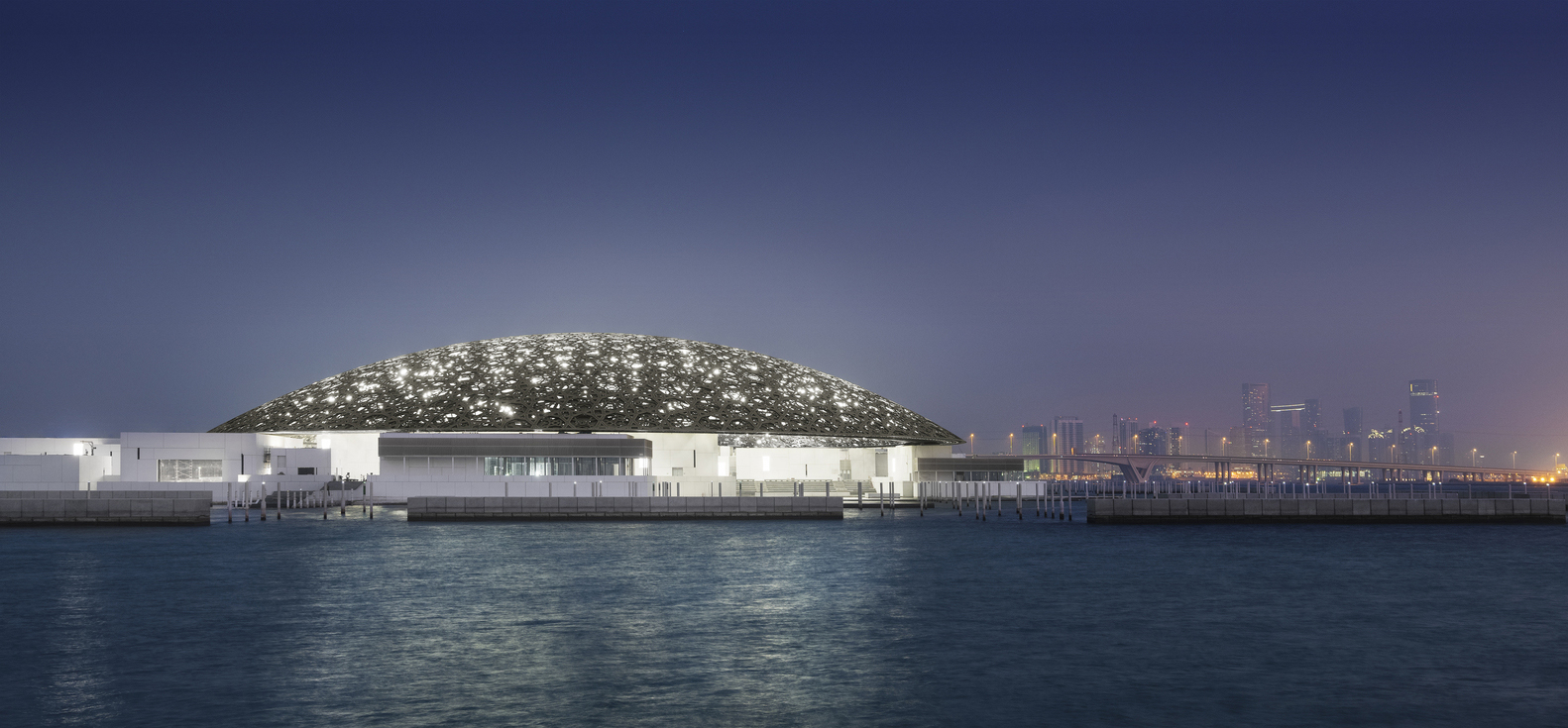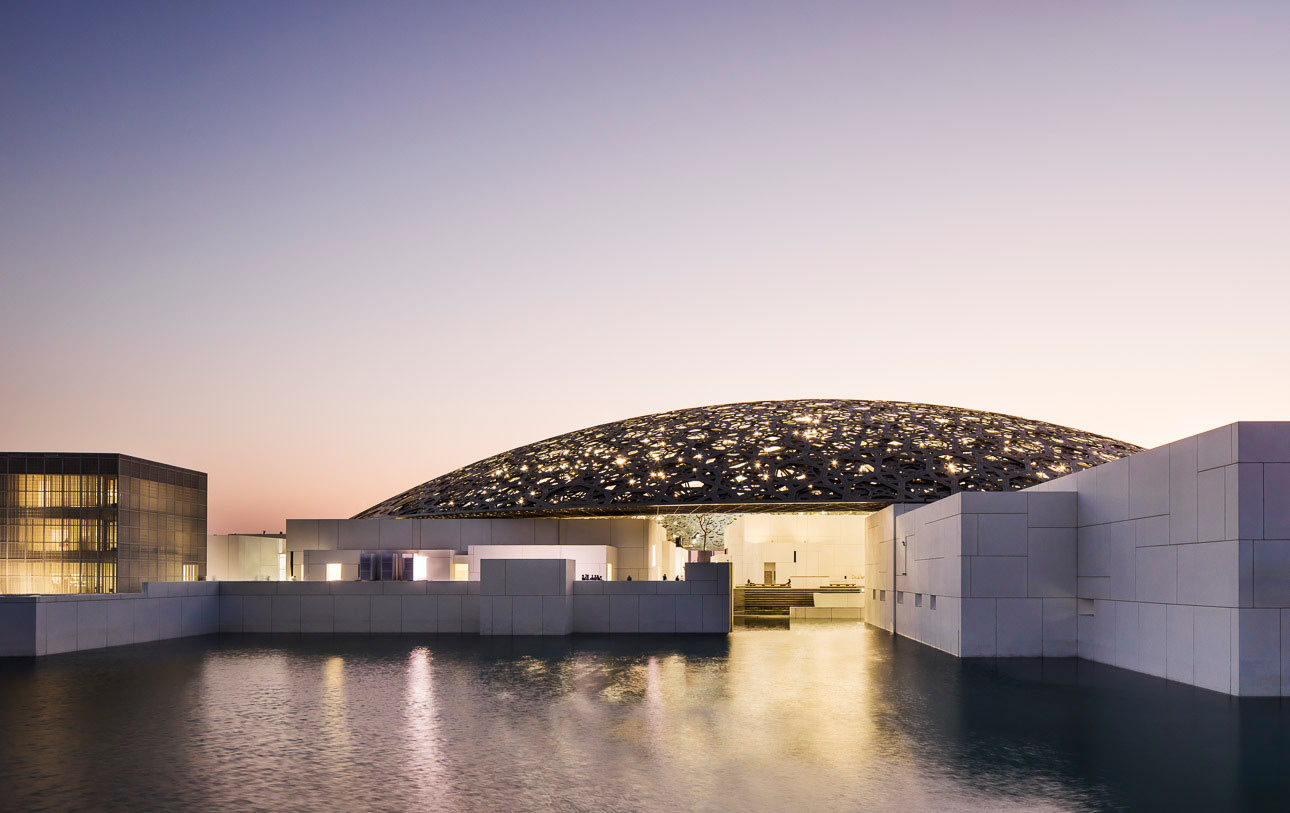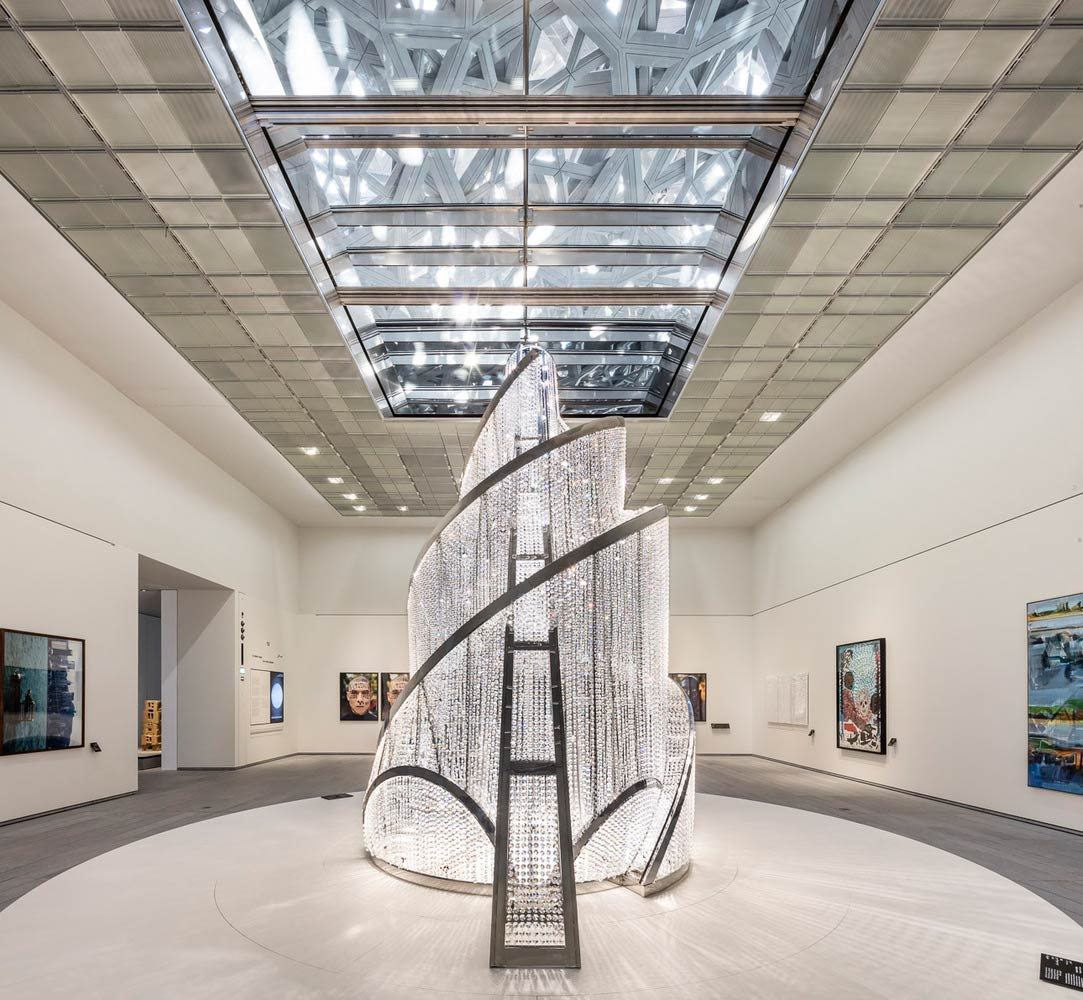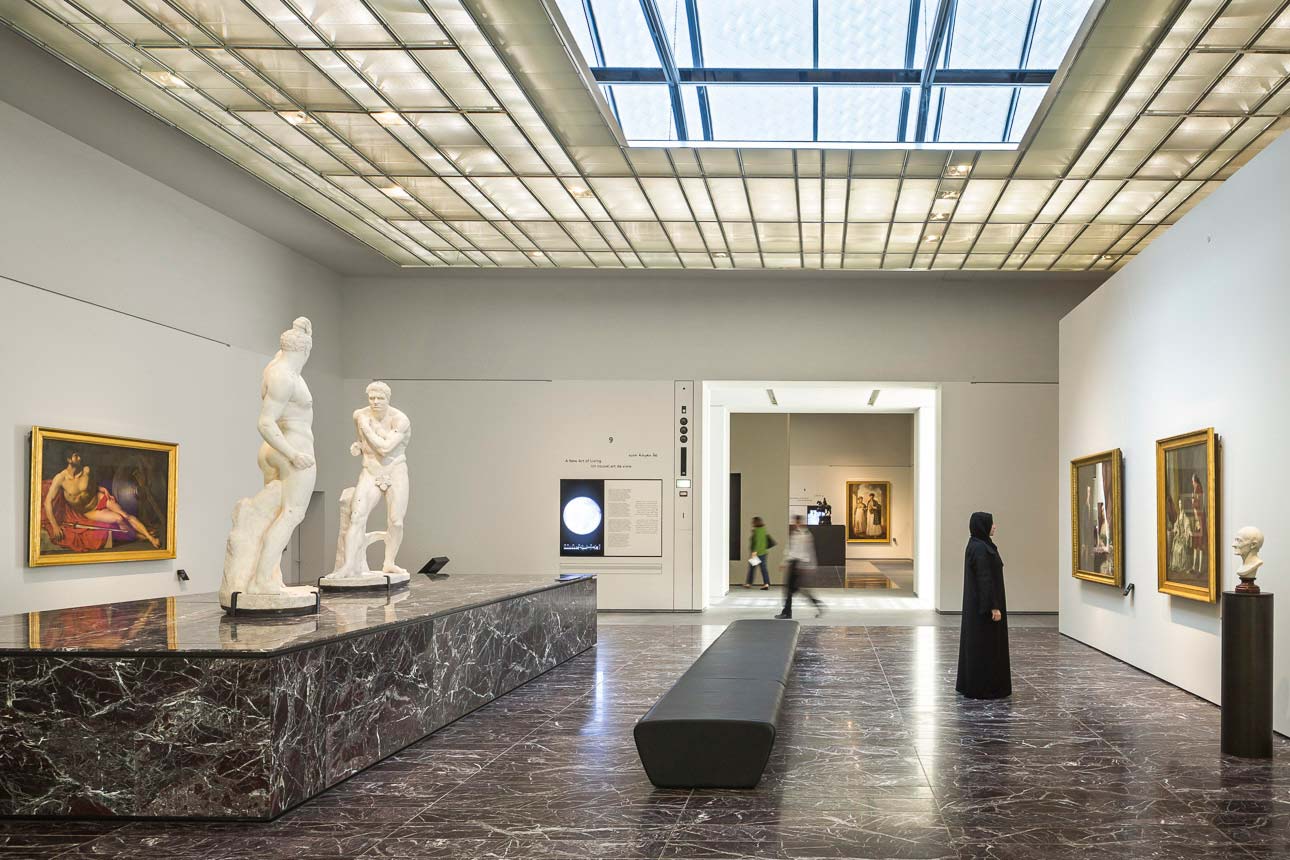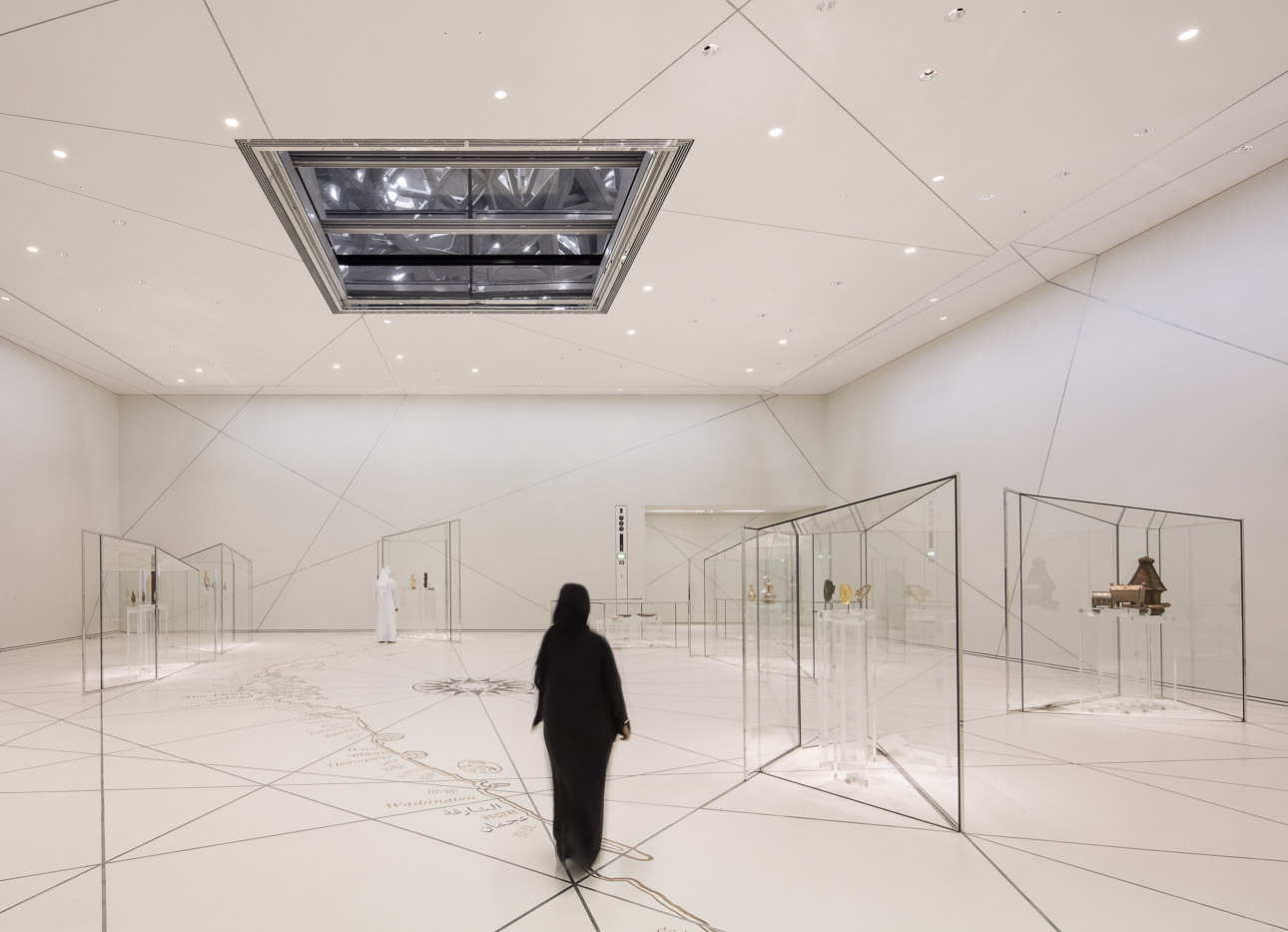 Architects : Ateliers Jean Nouvel
Location : Saadiyat Cultural District, Abu Dhabi, United Arab Emirates
Architect in Charge : Jean Nouvel
Partner Architect : Hala Warde
Area : 97000.0 m2
Project Year : 2017
Photographs : Roland Halbe, Abu Dhabi Tourism & Culture Authority, Fatima Al Shamsi, Mohamed Somji, Luc Boegly & Sergio Grazia
Via > Atelier Jean Nouvel
Al Janoub Stadium by Zaha Hadid Architects in Qatar The client's brief was for a 40,000-seat football stadium for the 2022 World Cup which could be reduced to a 20,000-seat capacity in its legacy mode following the tournament. 20,000 seats are the optimum capacity for legacy use as the home ground to Al Wakrah Sport …
Helsinki Central Library OODI by ALA Architects in Finland, 2018 The design grows from the dynamic between the site and the goals of the library program. The key concept is the interplay between the building's three individual floors. The public plaza in front of the building will continue inside, merging with a catalogue of meeting …