3D Printed Urban Cabin by DUS Architects in Amsterdam, Netherlands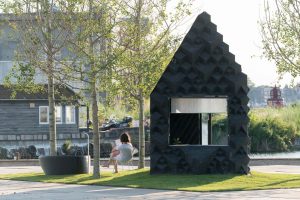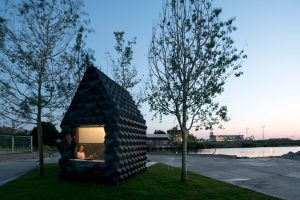 The 3D Printed Urban Cabin rethinks intimacy and individual space within the city. A precise insertion changed the former industrial area from a vast empty non-place into a retreat to escape the speed of everyday life and to enjoy summer, the waterfront and the sunset with friends or by your self.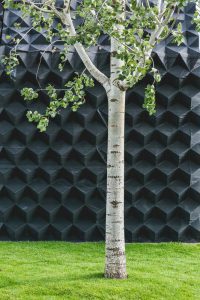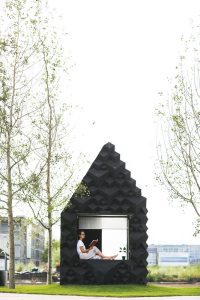 The Summer House is the first step in using our 3D print technology in developing sustainable, customizable and on-demand housing solutions for the fast growing cities around the globe.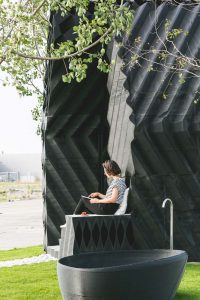 The design plays with the relations between indoor and outdoor spaces creating luxury within a minimum footprint. Entirely 3D printed with black colored bio-based material it showcases different types of façade ornament, form-optimization techniques and smart solutions for insulation and material consumption. The floor and stepped porch are combined with a concrete finish creating a beautiful pattern that extends into the pocket park. In the green created around the house you can enjoy the sculptural outdoor printed bathtub.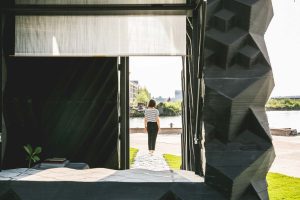 Architects : DUS Architects
Location : Amsterdam, Netherlands
Area : 8.0 m2
Project Year : 2016
Photographs : Ossip van Duivenbode, Sophia van den Hoek, DUS Architects
Manufacturers : Agorex Pro-line, Ceresit, Vola, Borre, Heijmans, Henkel
> Via DUS Architects