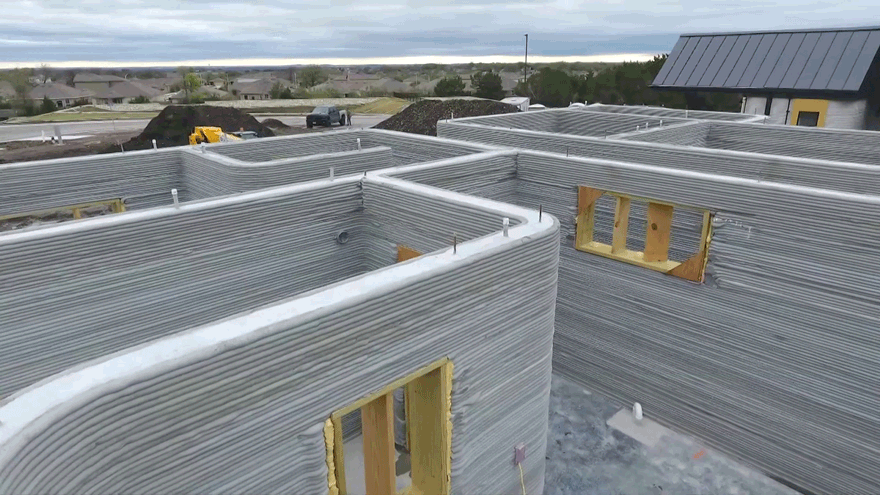 'A Catastrophe Foretold,' an article published by the New York Times in 2005, painted a grim picture of the global housing crisis back then, stating the menacing fact of how over 2 million people in America were alienated by the safety and security of their homes. Unfortunately, this was not an isolated event, but rather one in the series of a prolonged global housing crisis that continues to loom over the modern world.
Rapid urbanization trends and population explosion have catalyzed homelessness. The United Nations says about 1.6 billion people reside in poor housing worldwide. This signifies the soaring demands for affordable and quality housing which are now a pressing global concern. With limited land availability, the use of traditional construction ways, and monotonous residential schemes, owning a house has become a distant dream for people worldwide.
Amongst these challenges, there's still a glimmer of hope ushered in by new-age construction tools and techniques such as 3D printing, digital fabrication, and robotics. Off these, 3D printing has emerged as one of the most promising solutions to help address the global housing crisis. With the immense potential to accelerate design and construction processes while maintaining optimal quality of workmanship, 3D printing is redefining how we build.
Let's look more closely at what 3D printing offers for the global housing crisis.
What is 3D Printing?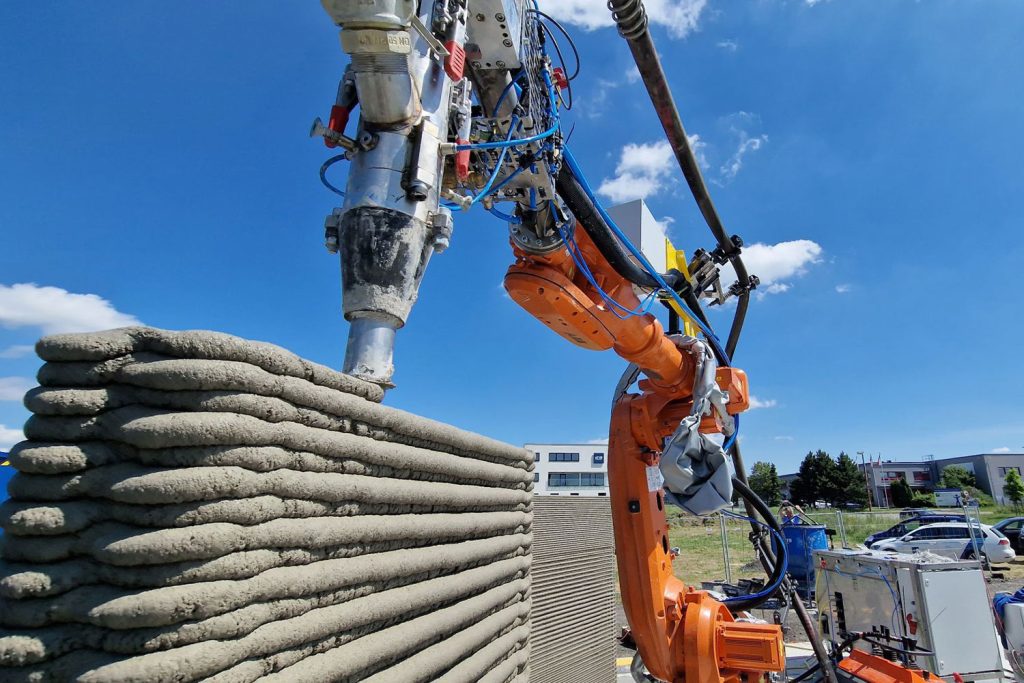 3D Printing is an additive manufacturing method that fabricates 3-dimensional objects by sequentially depositing layers of material, guided by digital blueprints. These actions are carried out by digital printers, using computer-aided design software to translate digital models into physical structures. It is capable of operating with a wide array of materials, each of which can be selected according to the precise properties needed for the object being printed. This enables the creation of functional prototypes, intricate designs, and even large-scale structures. With innovative advancements in recent years, 3D printing has found its place in the AEC industry, promising a future for the betterment of all sectors.
How is 3D printing benefiting the AEC Industry?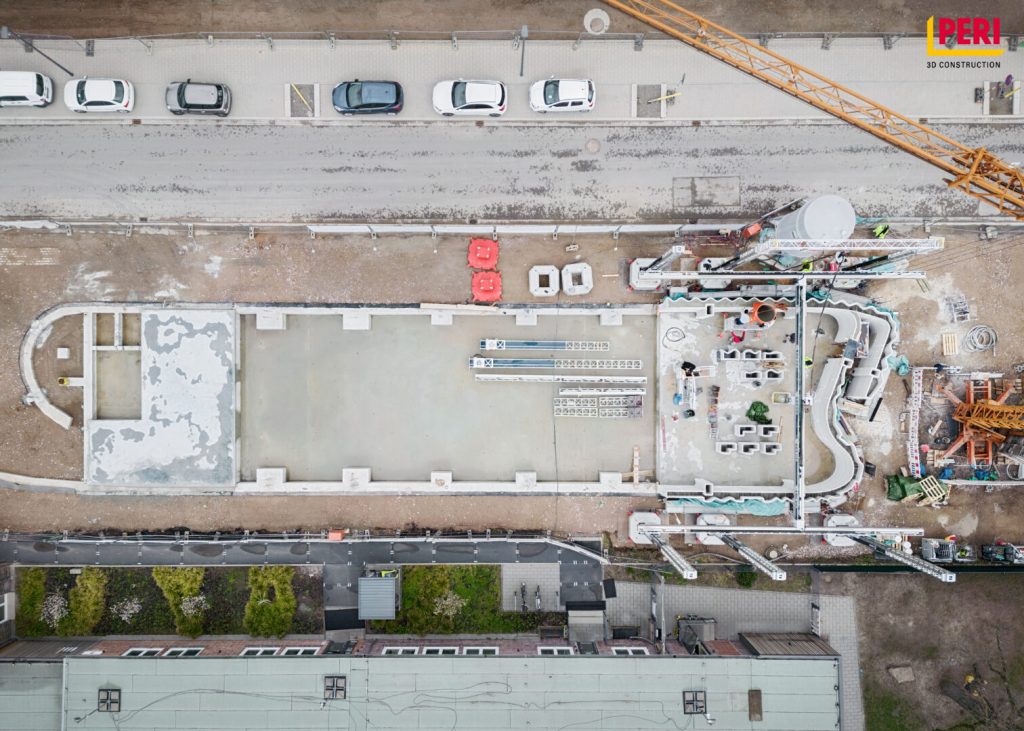 Over the past decade, 3D printing has made its way into the AEC industry, with notable projects such as the 2014 construction of ten houses in a day by WinSun and the 2016 3D-printed office building in Dubai. These pioneering projects have laid the groundwork for 3D printing technology to demonstrate its full potential and ignited a surge of creativity and advancement within the industry, opening up new possibilities for the future. Building upon these early successes, 3D printing technology benefits the AEC industry in numerous ways.
Let's have a look at them:
Accelerated Construction Processes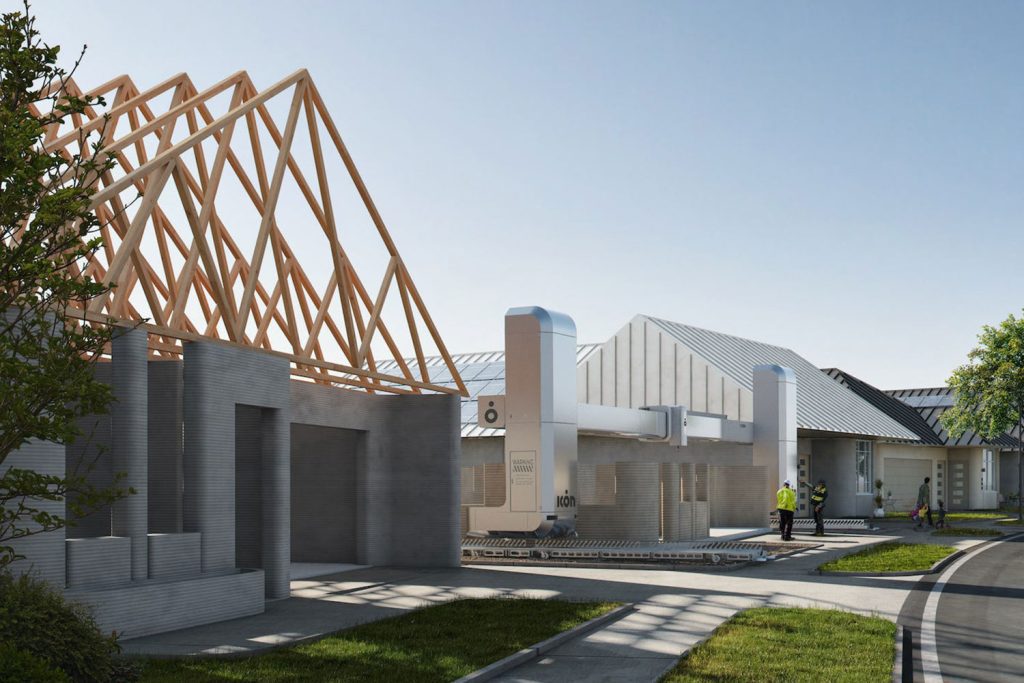 While conventional methods may require months or even years to complete the tasks, 3D printing allows for rapidly constructing housing units. This process drastically reduces construction timelines, enabling quicker response generation for urgent housing needs during crises.
Enhanced Cost efficiency
3D printers reduce the overall cost associated with material consumption by minimizing material wastage and focusing on resource management. Also, as fewer workers are required to complete the printing process, the use of machines also reduces labor costs.
Design Freedom and Customization
Unlike traditional construction methods that rely on standardized designs, 3D printing easily incorporates complex geometries, curved shapes, and personalized details. This helps architects and designers to craft visually captivating and functional living spaces that cater to the precise needs and preferences of the users.
Sustainability and Environmental Responsiveness
By optimizing material usage and reducing waste through additive manufacturing techniques, 3D printing minimizes the environmental impact of housing construction. Moreover, the incorporation of eco-friendly and sustainable materials further amplifies the facet of environmental sustainability. This combination of efficiency and eco-friendly practices contributes to a greener and much more sustainable approach towards housing construction.
Improved Structural Integrity and Durability
3D printing technology takes care of this aspect by enabling machines to make precise and controlled layering of materials. This results in creating structures that exhibit excellent structural integrity, often surpassing the standards of traditional construction methods. This increased strength and durability ensure the longevity and resilience of 3D-printed housing units, providing their users safe and secure living environments.
5 Innovative 3D-printed mass housing projects around the world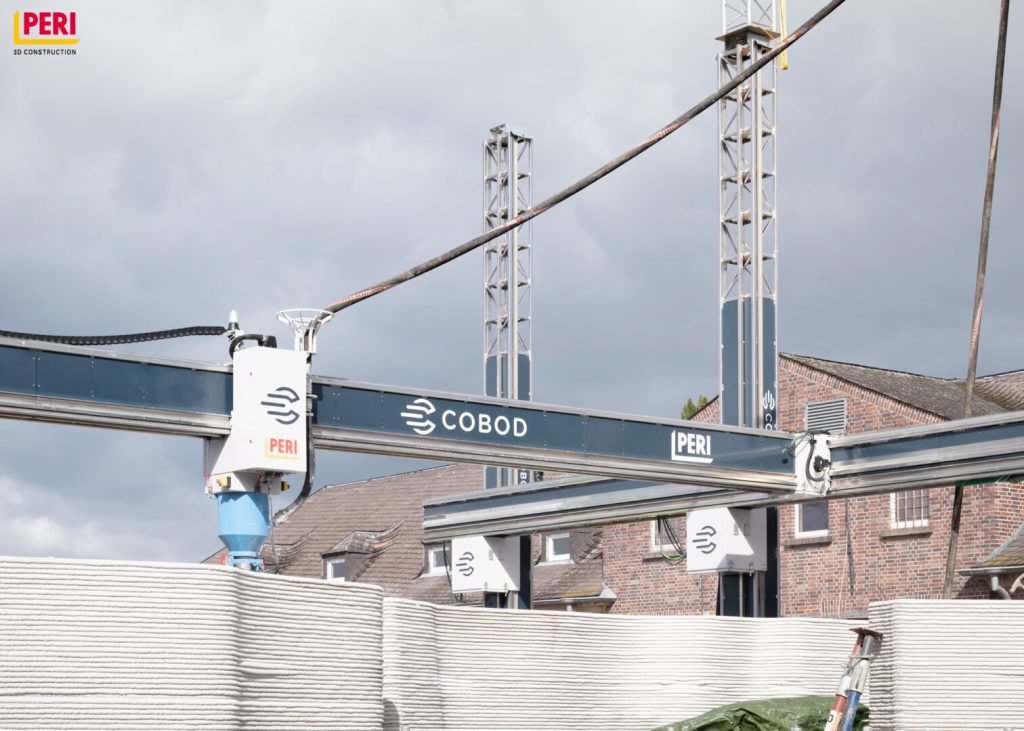 Based on observations made from scalability and cost-efficiency benefits, architects and designers have acknowledged the potential of 3D printing in mass housing community projects. This realization led to the inclusion of 3D printed technology in various ambitious ventures, transforming the way residential communities are built. Mentioned below are three such exceptional case studies that exemplify this integration of 3D printing technology into mass housing projects, showcasing its remarkable impact and potential.
ICON's 3D-Printed Housing Community in Texas
Scheduled to break ground in 2022, this project is a collaboration between homebuilding company Lennar, construction firm ICON, and Danish architecture practice Bjarke Ingels Group. The neighborhood is set to feature 100 single-story houses constructed using advanced 3D printing technology and a concrete-based building mixture called Lavacrete. The project is located in Georgetown, Texas, and called "The Genesis Collection at Wolf Ranch" and reservation of homes will begin in 2023.
The unique approach followed by these firms includes on-site printing of each single-story structure using five robotic 46-foot-wide "Vulcan" printers, which follow pre-programmed designs to create the walls of each house. The firm behind the project, ICON, has previously demonstrated its capabilities by successfully printing the walls of a house measuring 400-500 square feet in just 24 hours, showcasing the efficiency and speed of its 3D printing technology. After the 3D printing process, Lennar takes charge of the subsequent steps, including adding roofs, windows, doors, and finishes to the homes. This collaboration serves as evidence that the use of 3D printing technology is not only proficient in reducing construction time and labor requirements but also offers cost-effective and sustainable building solutions.
Apartment Building by WinSun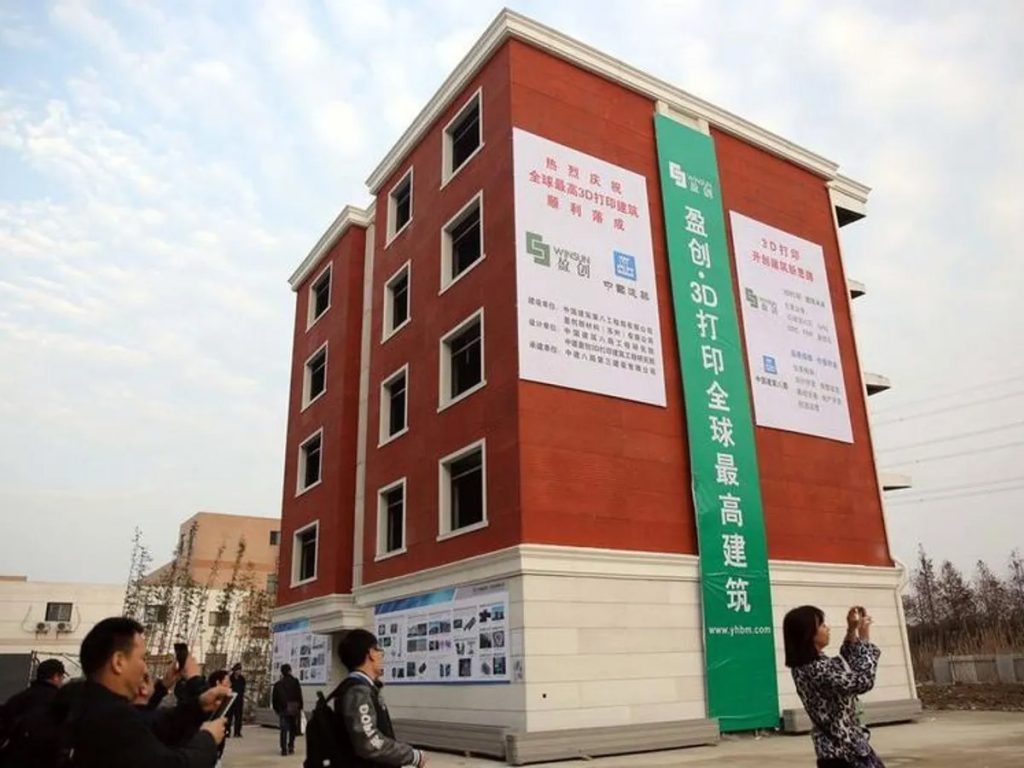 WinSun, a Chinese company led by inventor Ma Yihe, achieved an impressive feat in 2014, claiming to have printed ten houses in just 24 hours. Following its footsteps, yet again, WinSun has showcased the efficacy of its technology by unveiling a five-story apartment building and a 1,100 square meter villa, complete with decorative elements.
These remarkable structures were fabricated using WinSun's proprietary 3D printer array, measuring 6.6 meters high, 10 meters wide, and 40 meters long. This inventive tool has allowed the firm to produce large pieces at WinSun's facility, which are assembled on-site with steel reinforcements and insulation to comply with building standards. With 3D printing reducing construction waste by 30-60%, production times by 50-70%, and labor costs by 50-80%, WinSun's innovative approach offers both environmental and economic benefits.
Apis Cor's Approach to Community Building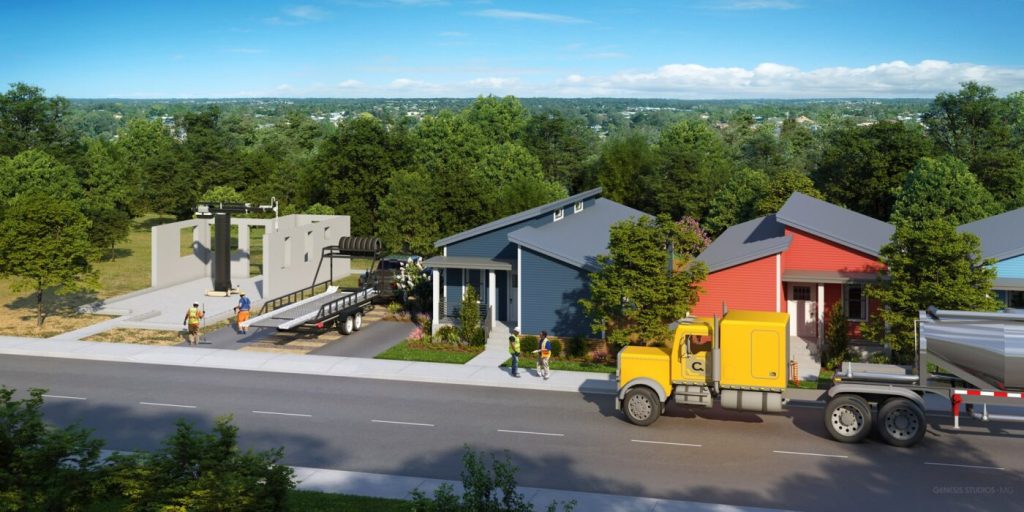 In collaboration with Eden Village, SMASH, and VPG Enterprise, Apis Cor has launched the Affordable Housing Cooperative Program (AHCP) to address the demand for low-cost, 3D-printed homes. Starting soon with its operative plans in 2023, Apis Cor aims to construct 31 tiny house units in Eden Village for chronically homeless individuals, including local hospital patients.
This project aims to focus on individuals requiring constant medical care to improve. To achieve this noble goal, Apis Cor plans to initiate on-site 3D printing of building components, including walls, floors, and roofs, allowing for precise and efficient construction, minimizing material waste and reducing labor costs. This imaginative approach would not only contribute towards more sustainable growth but would also be a step towards solving the housing needs of the vulnerable sectors of our society.
Yves Behar's Take on Community Building in Latin America
In a bold response to the pressing global housing crisis, designer Yves Behar has teamed up with New Story and ICON to address the acute need for shelter in underserved communities of Latin America. This project harnesses 3D printing technology to construct and provide affordable housing solutions to the nearby indigent farming communities.
The collaboration aims to create high-quality 120-square-meter lots, each with an interior circulation space of 55 square meters, explicitly designed to cater to the needs of families living under $200 a month. Driven by a human-centric approach, the design philosophy places equal importance on both functionality and aesthetics. Concrete walls, adorned with striated patterns, offer durability and visual appeal, while the roofing structure provides essential protection against heavy rainfall.
14 Trees Visionary Neighborhood in Kilifi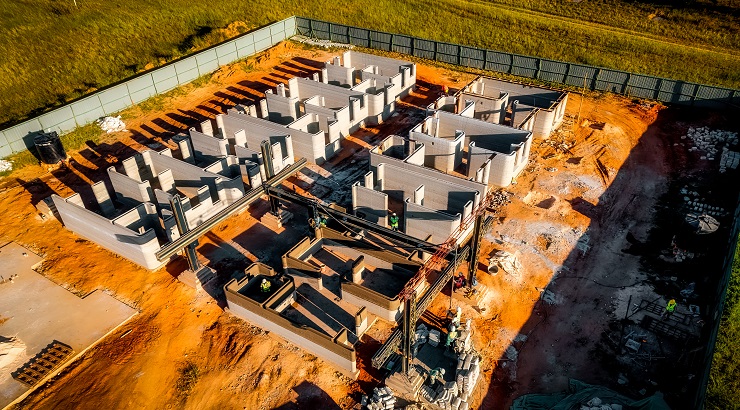 Here is another good solution for the housing crisis, 14Trees, a joint venture between Holcim and British International Investment has proudly announced the completion of 10 houses in Kilifa, Kenya in February 2023. These homes are said to be a part of the Mvule Gardens neighborhood project, comprising a housing community of 52 houses, each with 2-3 bedrooms, a front porch, and a private backyard.
With a single 3D printer, 14Trees has constructed a 2-bedroom house's walls in about 18 hours, with a 3-bedroom house taking an additional 10 hours, all while minimizing the waste of any construction material. These 3D-printed homes are priced at KES 3,610,000 (around USD 28,000), providing a cost-effective alternative to the brick houses in Kilifi.
Key Takeaways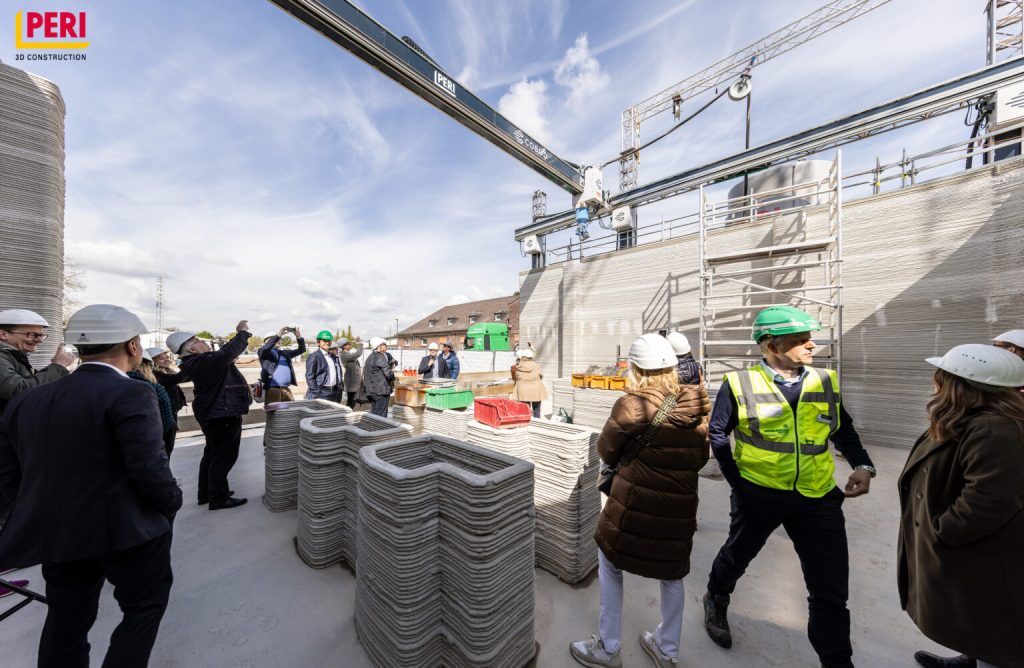 With recent breakthroughs in material engineering, designing capabilities, and construction techniques, 3D printing can revamp our housing approach, making it more accessible, adaptable, and responsive. It can help us design more sustainably and responsibly. As 3D printing processes continue to grow, more designers and developers will likely invest in the technology to gain a competitive edge in the housing market. While the future of 3D printing in construction unfolds, it brings us closer to a world where everyone can have access to safe and comfortable homes, transforming the way we address housing challenges on a global scale.