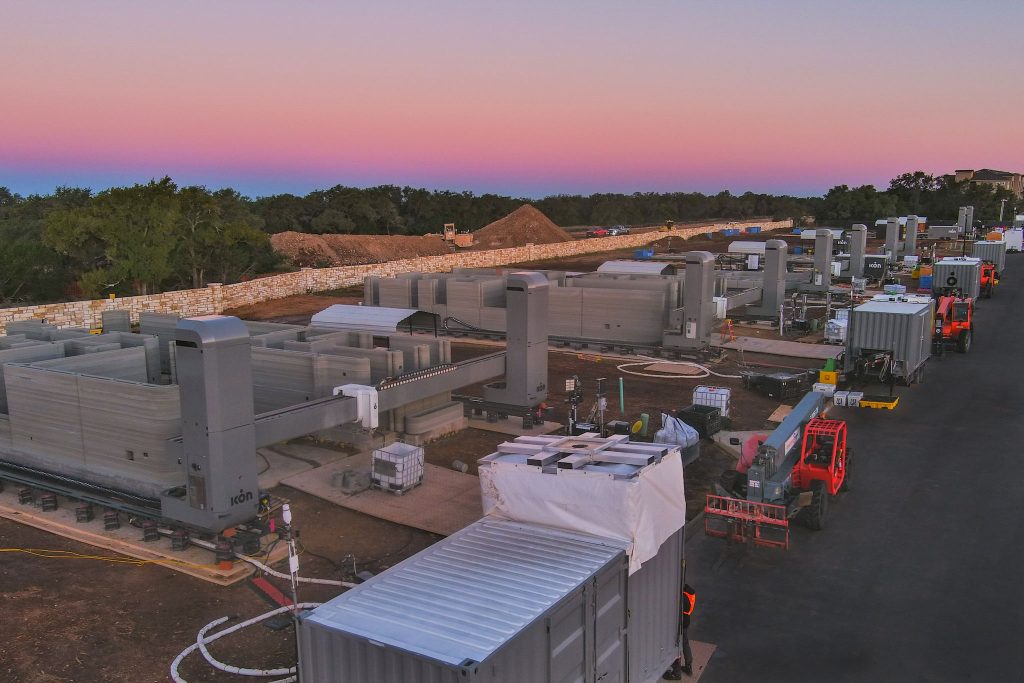 The advanced construction technologies pioneer ICON announced construction of the world's largest 3D-printed community project which includes 100-homes, developed by Lennar and co-designed by BIG-Bjarke Ingels Group. The project located at Georgetown, Texas and called "The Genesis Collection at Wolf Ranch" and reservation of homes will begin in 2023.
The environmentally sustainable and architecturally striking 100-homes community unites robotics, software tech and advanced material technologies. The project aims to support house crisis at Austin and surrounding area. Also, the area is home to new Tesla Gigafactory, Apple, Microsoft, google and Oracle.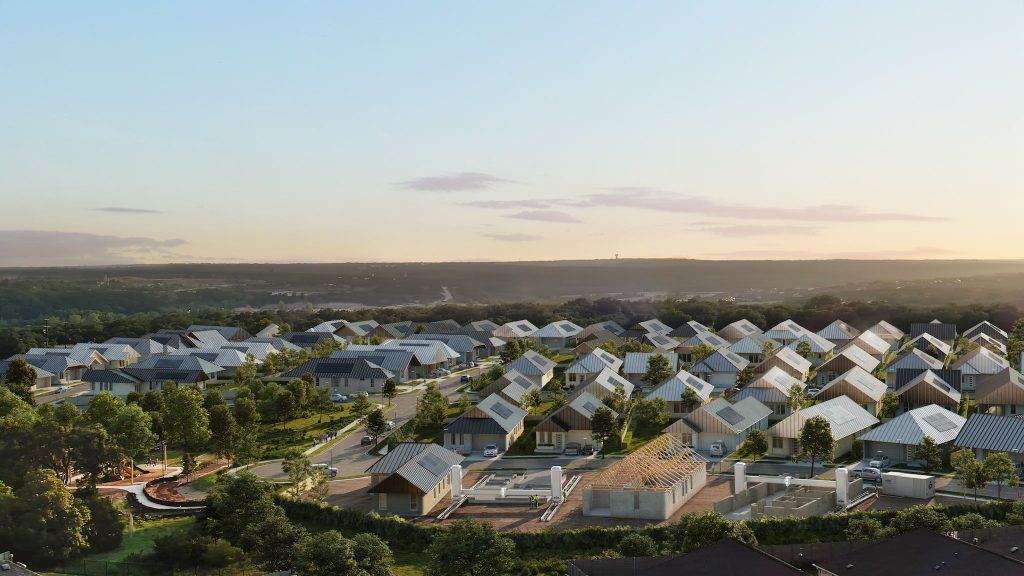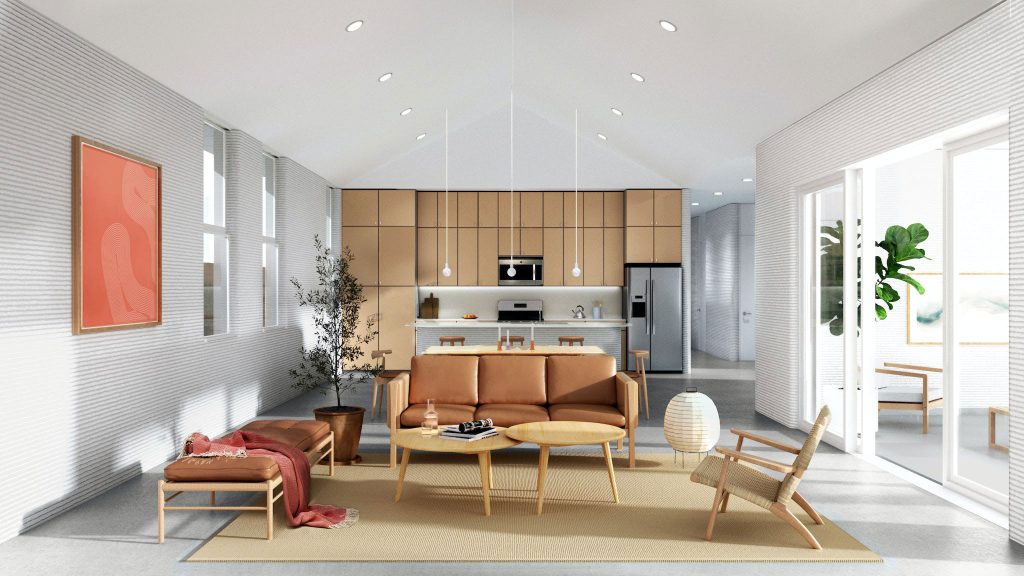 Each home in this project co-designed by BIG and price will start from mid-$400,000s. The 3D-printed buildings have Texas ranch-style aesthetics and feature elevated architectural and energy-efficient designs highlighting the sustainability with the digital possibilities of additive construction.
According to ICON's press release, "We are very pleased to partner with ICON and BIG in building a first-of-its-kind, printed home community that combines innovative designs with sustainable features at an affordable price," said Stuart Miller, Executive Chairman of Lennar. "Given the housing shortage that persists across the country, it has never been more important to innovate in order to find new methods of construction that will enable greater design flexibility and greater production at affordable prices."
The building will produce by ICON's Vulcan construction system with advanced materials. "For the first time in the history of the world, what we're witnessing here is a fleet of robots building an entire community of homes. And not just any homes, homes that are better in every way… better design, higher strength, higher energy performance and comfort, and increased resiliency," said Jason Ballard, co-founder and CEO, ICON.
The community will feature eight different floorplans with 24 distinct elevations ranging from 145 to 200 square meters of thoughtful living space. Rooftop solar panels will power all homes, and components from Lennar's Connected Home package will be included. "We are excited to welcome Lennar and ICON's cutting-edge home construction technology to Georgetown," Georgetown Mayor Josh Schroeder said.