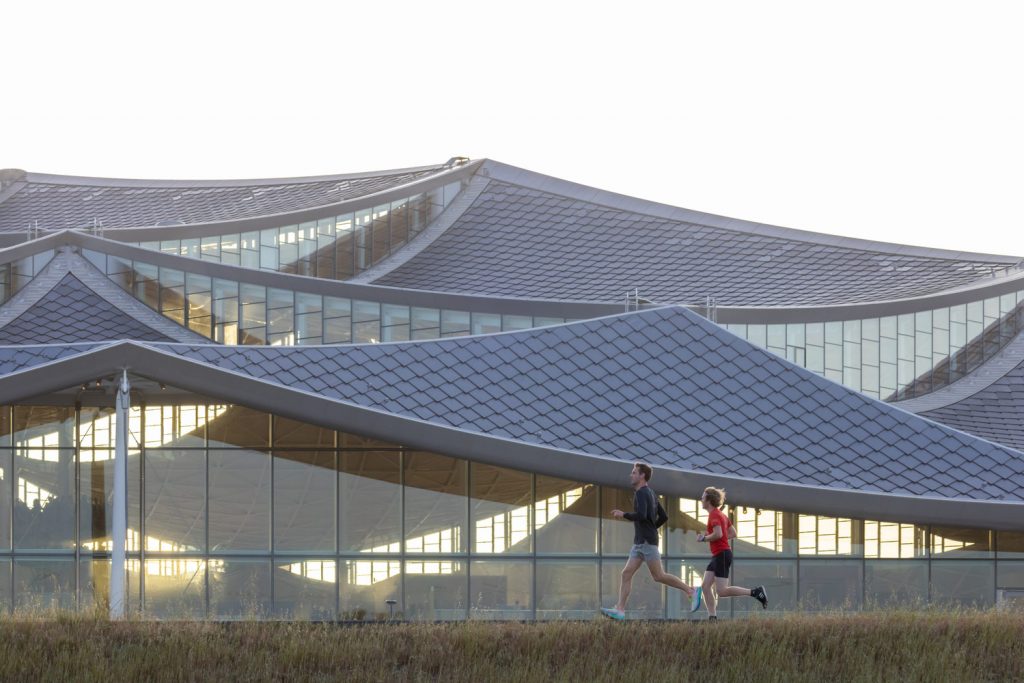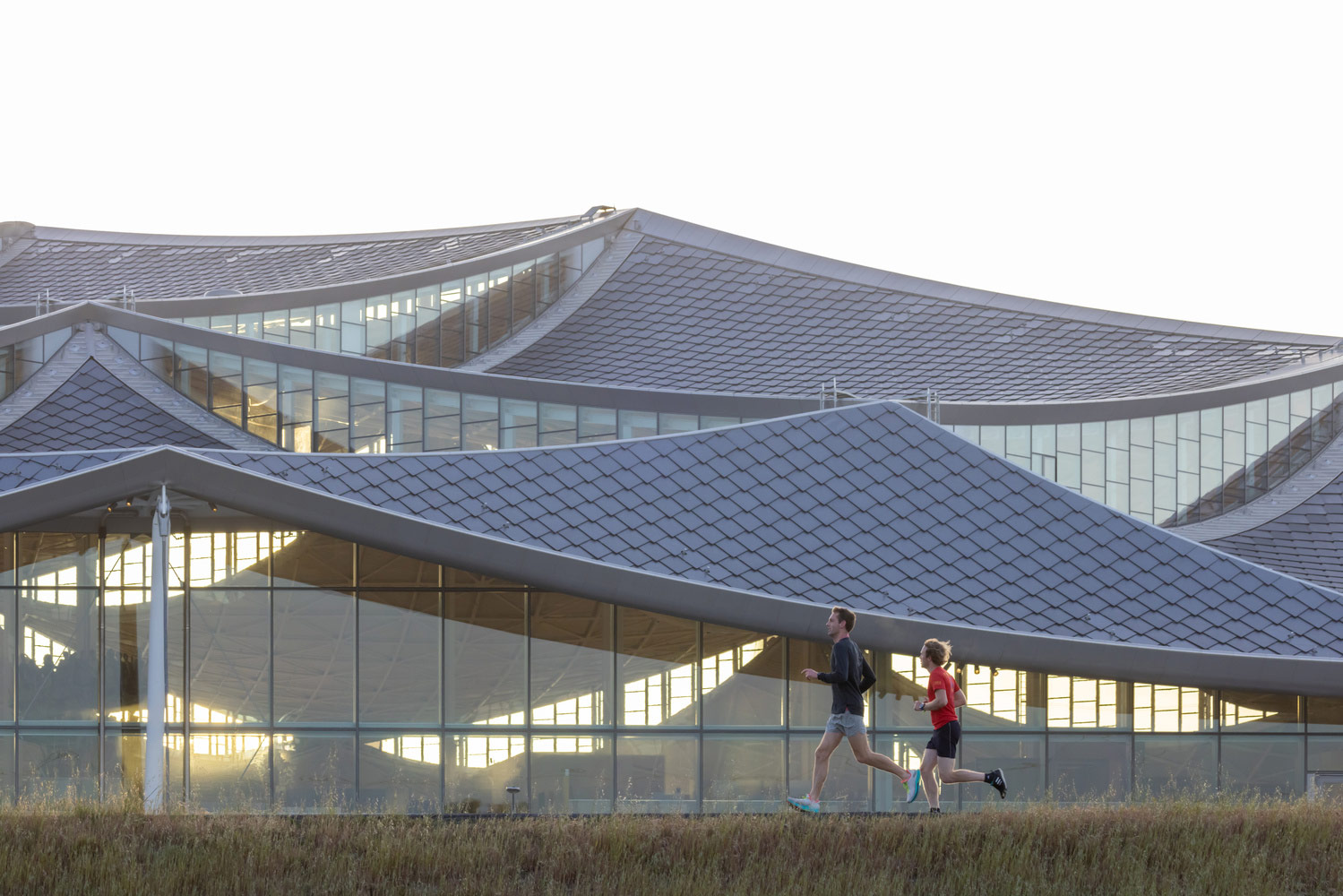 Google Bay View is a completely electric structure that is powered in part by a first-of-its-kind "dragon-scale" solar skin that generates 40% of the annual electricity. The Campus also has North America's largest geothermal pile system and net-positive water use, which means that all of the site's non-potable water demands are met using recycled water generated on-site.
Google Bay view was designed by BIG-Bjarke Ingels Group and Heatherwick Studios in close collaboration with Google and is located on a 42-acre site at the NASA Ames Research Center in Silicon Valley. The buildings fulfill Google's ambition to make human-centric, sustainable innovations for Google's workplace of the future.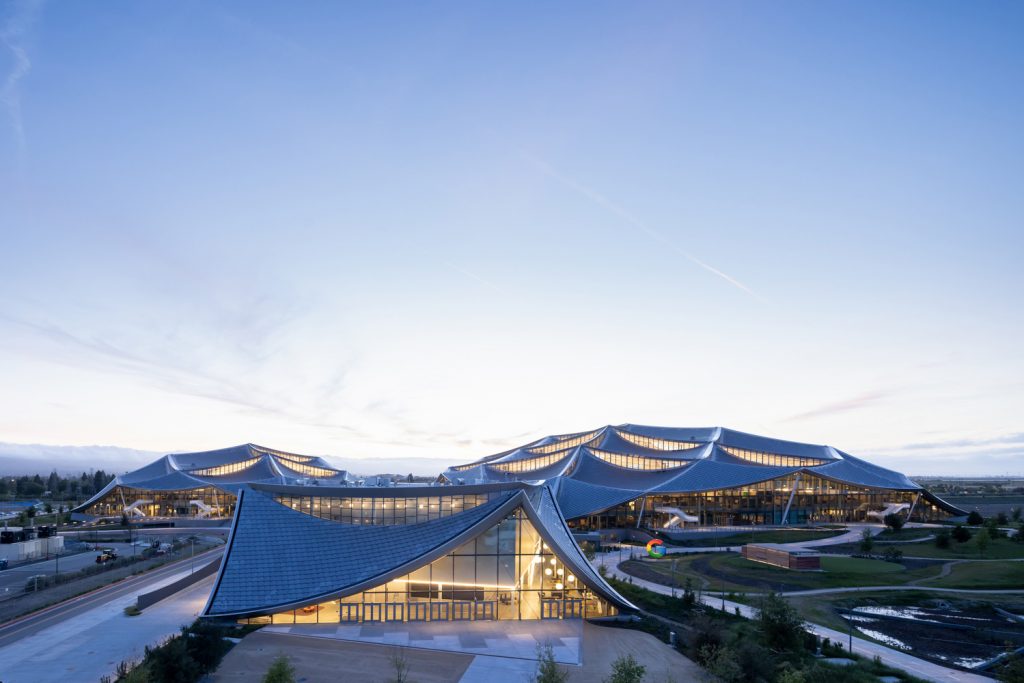 The site finally achieve a LEED-NC v4 Platinum certification by U.S. Green Building Council (USGBC), and now, the largest facility ever to achieve the International Living Future Institute (ILFI) Living Building Challenge (LBC) Water Petal Certification.
Flexibility and an exceptional user experience inspire collaboration and co-creation in the design. Team areas are on the upper level, while gathering areas are on the lower level, separating focus and collaborative areas while still allowing easy access to both. The floorplates on the second floor vary to give teams a designated "neighborhood" area that is highly adaptable to changing needs.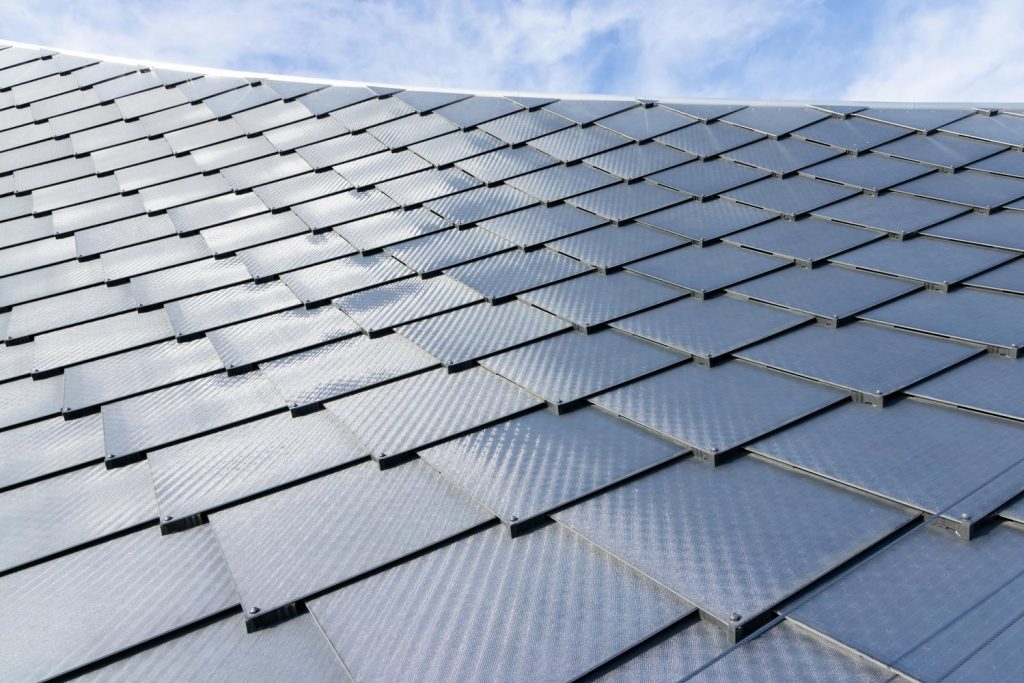 Rather than being divided by excessive columns and support walls, the canopy roof's structural innovation allows for a wide-open workspace; everyone has equal access to views across the floorplate and to the outdoors through the perimeter facade and clerestory windows. On the outside, each of the three buildings has a first-of-its-kind "dragon scale" solar skin roof with 50,000 silver solar panels that generate nearly seven megawatts of energy.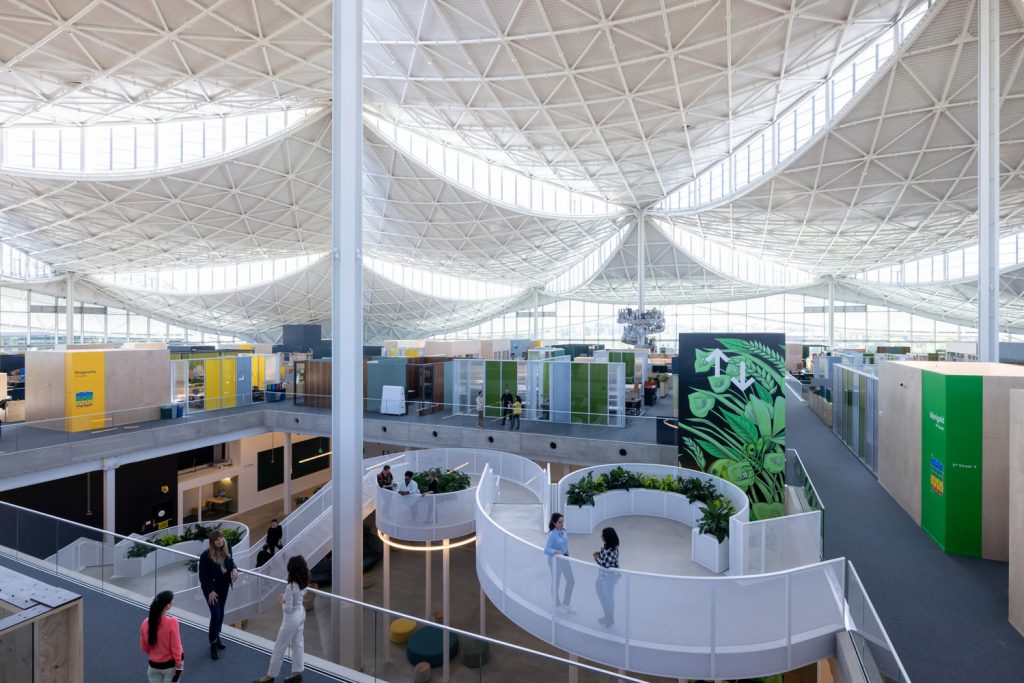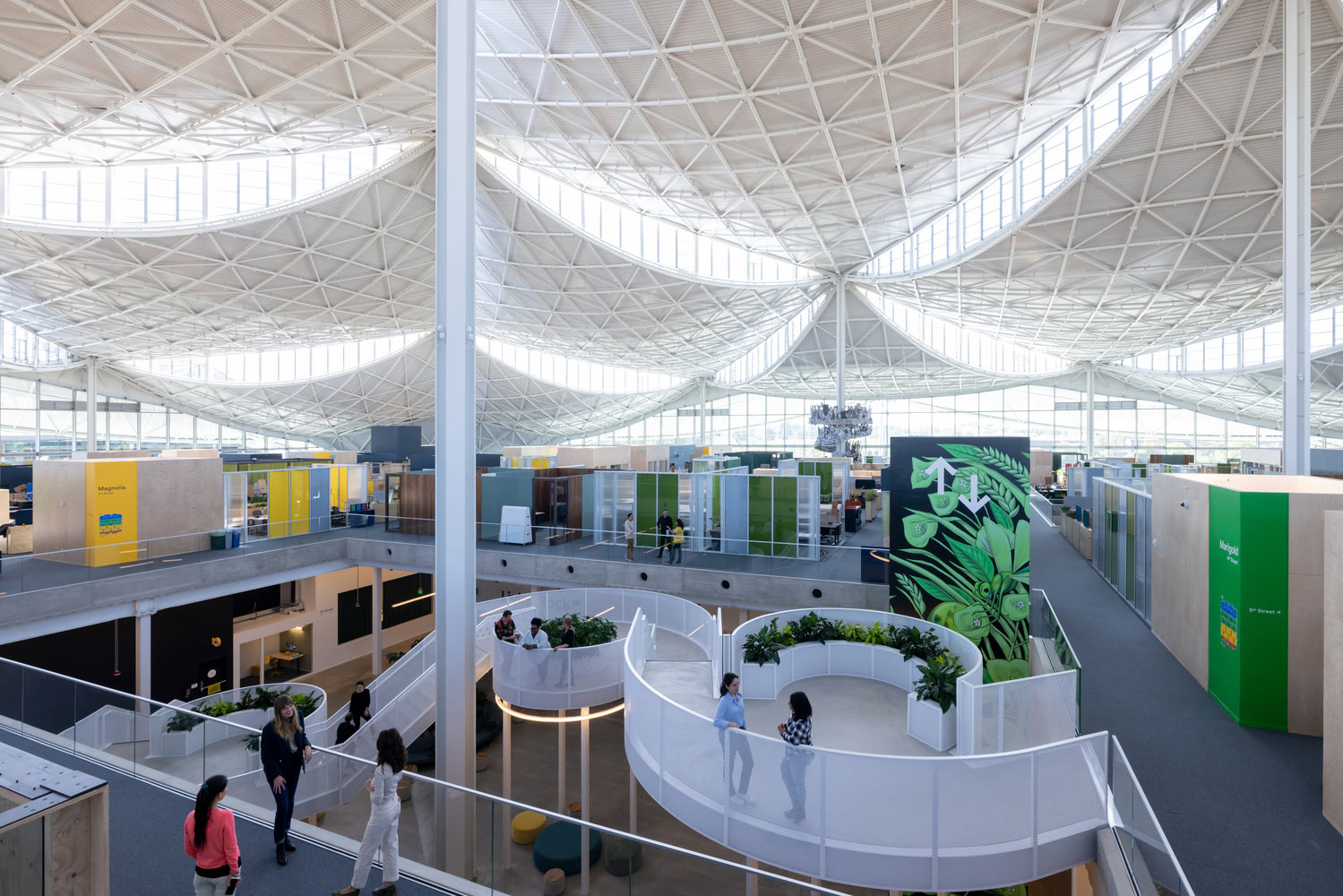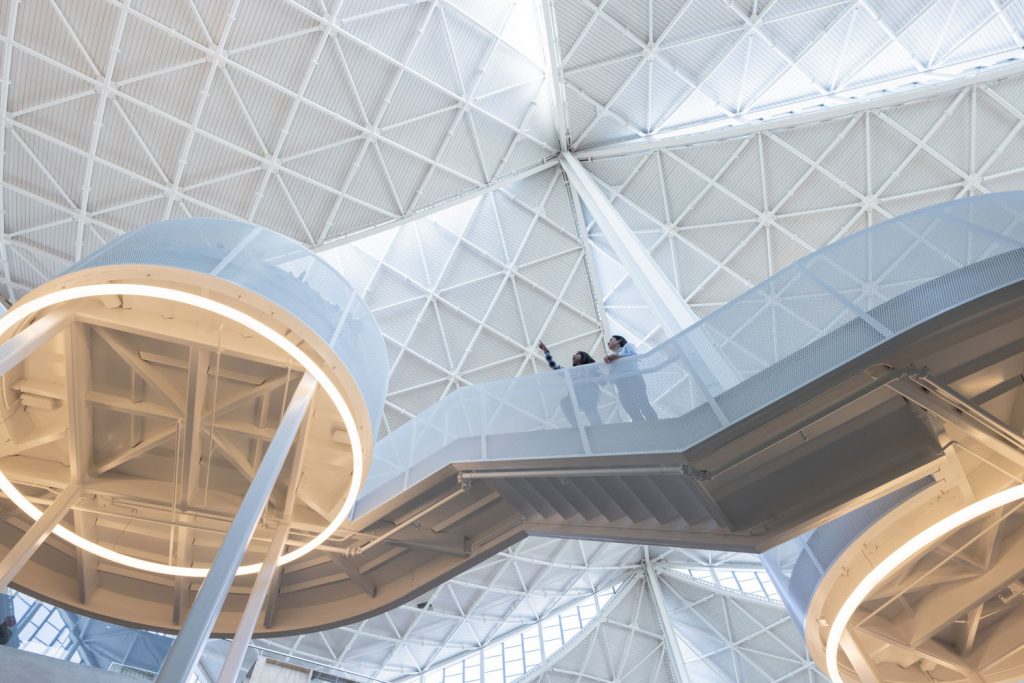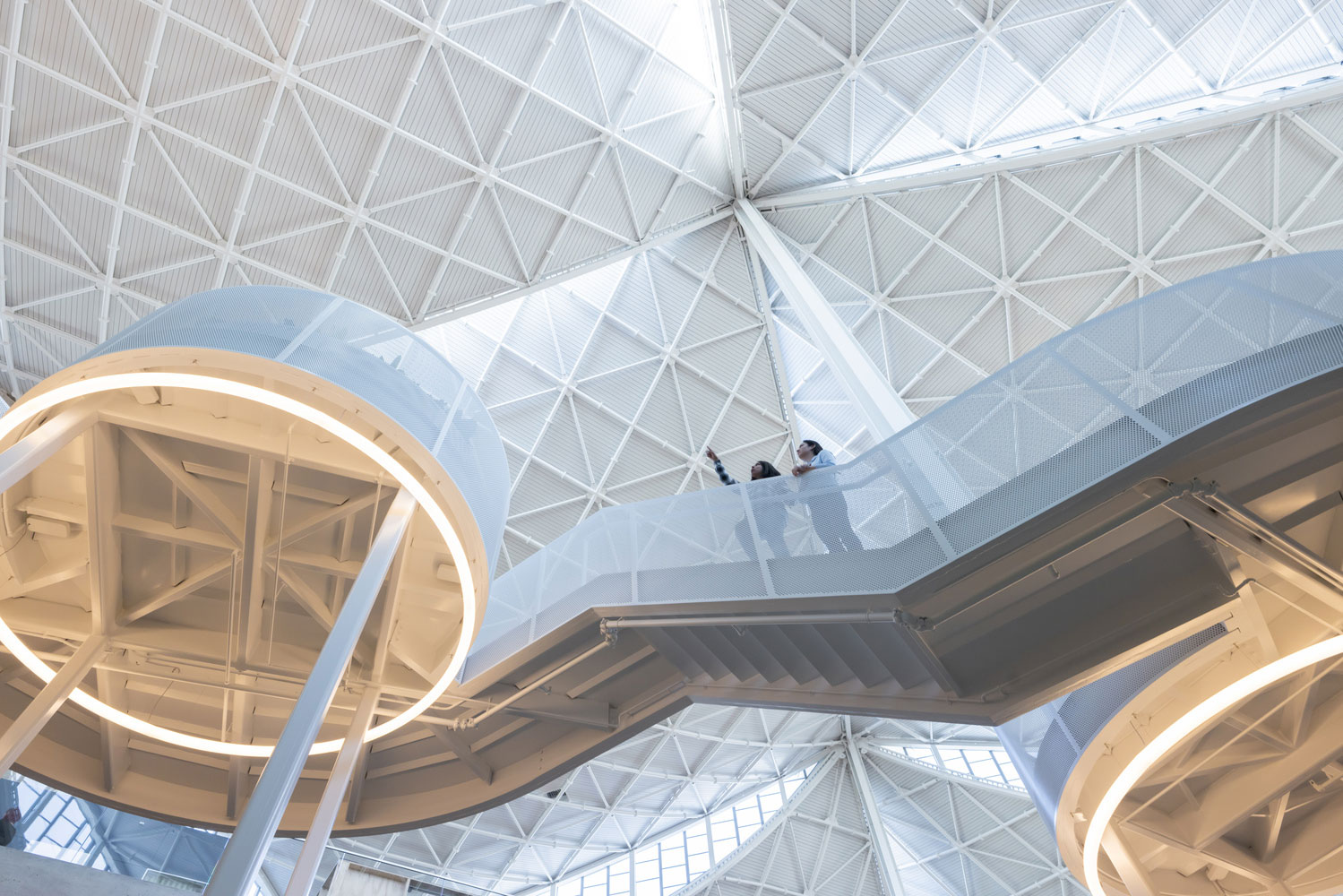 Bay View is entirely powered by electricity, and the campus is home to North America's largest geothermal pile system, which is estimated to reduce carbon emissions by nearly 50% and water used for cooling by 90%. Furthermore, Google-built on-site systems collect, treat, and reuse all stormwater and wastewater, as well as provide habitat restoration, sea level rise protection, and access to the beauty of natural wetlands for both Googlers and the general public on the nearby Bay Trail.
The Google Bay View campus has established a new framework, materials language, and ecological approach that will contribute to the advancement of both the workplace and the built environment in general.