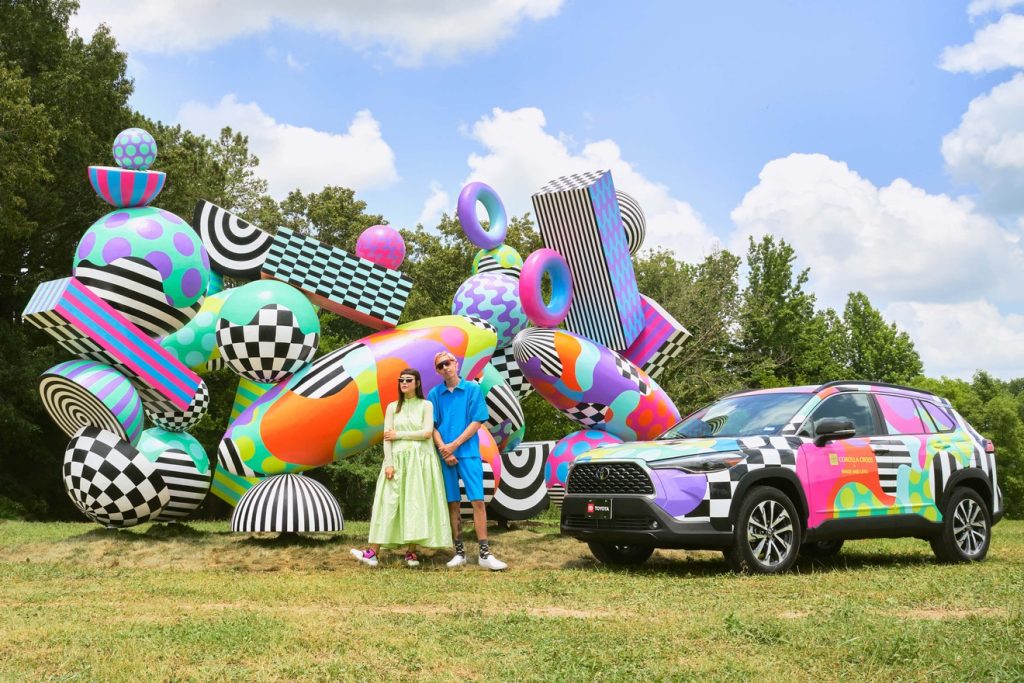 In 2022, Toyota, Wade, and Leta was collabrated on the 'Paint Your Own Path' installation project. The sculptures sized 10 to 15 feet in height and were inspired by the unstable nature of stacking objects, resulting in points of tension that seem to be on the verge of collapsing.
They wanted to provide a stage for exploration through art with an explosion of color and shape while conveying a balance and stability that feels off but actually sits just right when we thought about this scale. They've created an uncharted landscape with the Corolla Cross, ready for an ambitious discovery. They have created a surreal scene that is as bright and poppy from a distance as it is close up, with the sculptures living their lives there forever.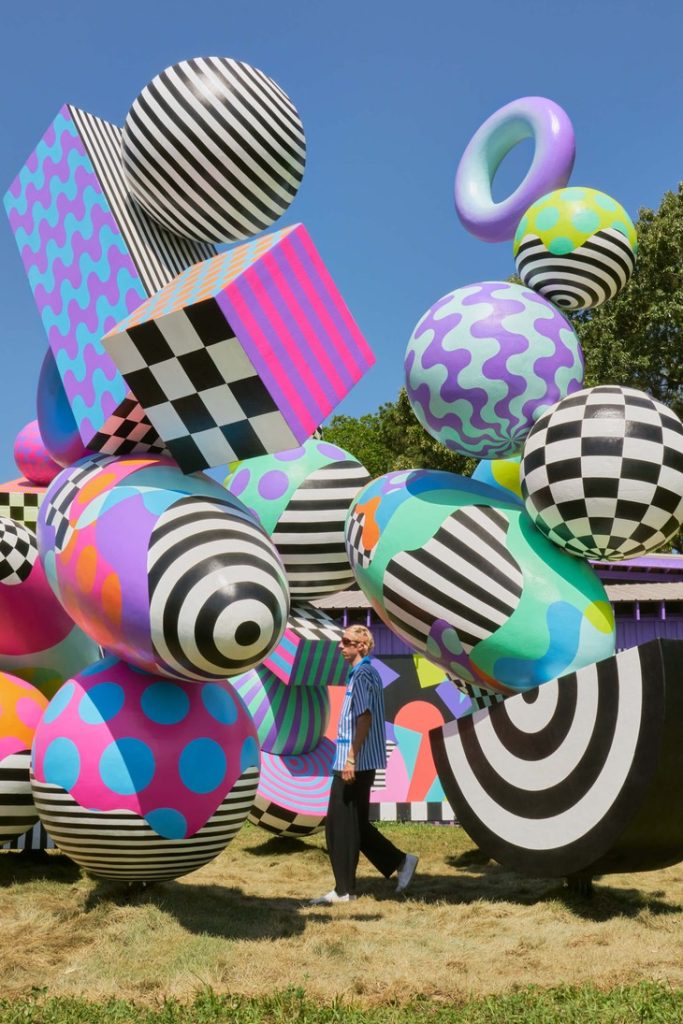 According to Wade and Leta, this is one of the first times they have had to let go of making everything from scratch, and it is rewarding, fulfilling, and educational in ways they never imagined. There are always different ways to create what's in your head/sketchbook, but for this project, it felt right to push themselves in all possible ways of making art in order to discover new possibilities for the future. They let their curiosities run free, taking the opportunity to examine and explore how these straying ideas could lead to a culmination of perfect moments that feel just right together.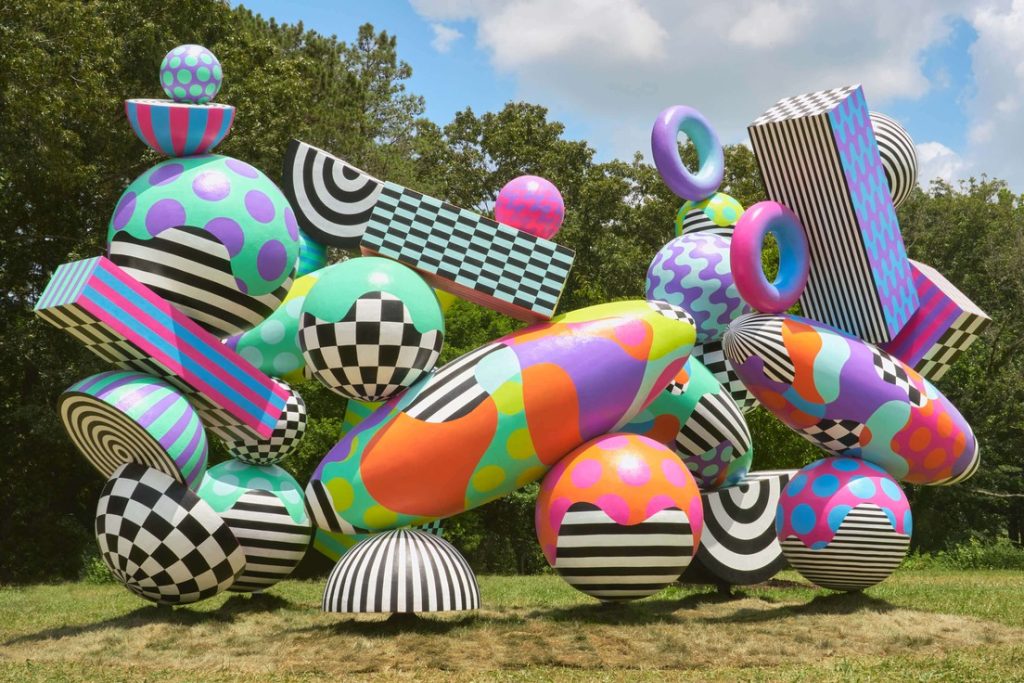 Project Info
Client: Toyota / Bonnaroo / Saatchi & Saatchi
Year: 2022
Scope: Installation Design, Sculpture, Construction
Agency: Reach
Fabrication and Engineering: Thirdkind Studio
Painting and Finishing: Pink Sparrow
Photography: Wade and Leta
Additional Photography: John Wylie
Videography: Loch and Key Productions