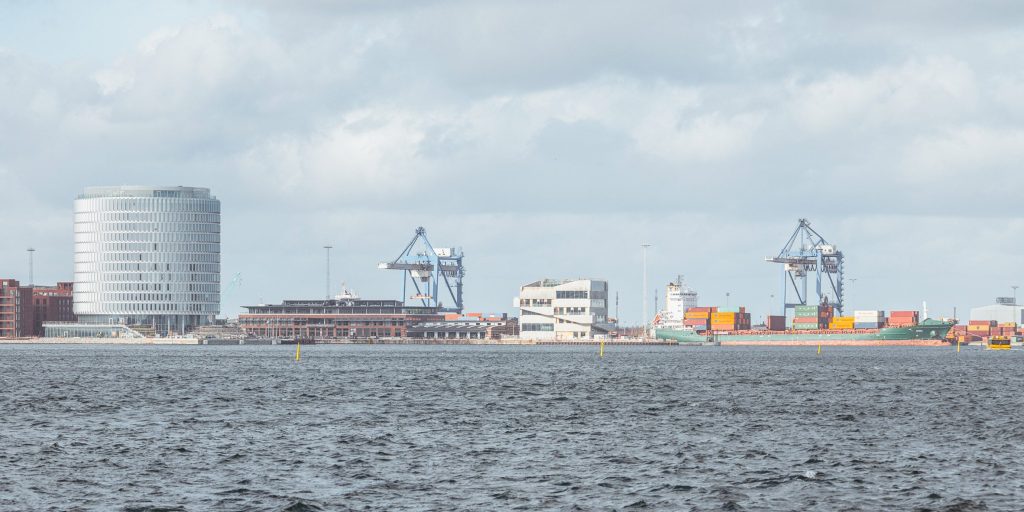 BIG recently shared images of its soon-to-be-completed office located in Copenhagen Harbor. The BIG HQ spans over 4,880 square meters and will serve as its fourth office since its establishment by Bjarke Ingels in 2005.
According to Dezeen, the seven-story office building will open later this year at the tip of Copenhagen's Nordhavn port district's Sundmolen Pier. The office will have seven floors on the inside. A four-story entrance and exhibition space will face west on the ground floor, while a restaurant with outdoor seating will face south towards the city.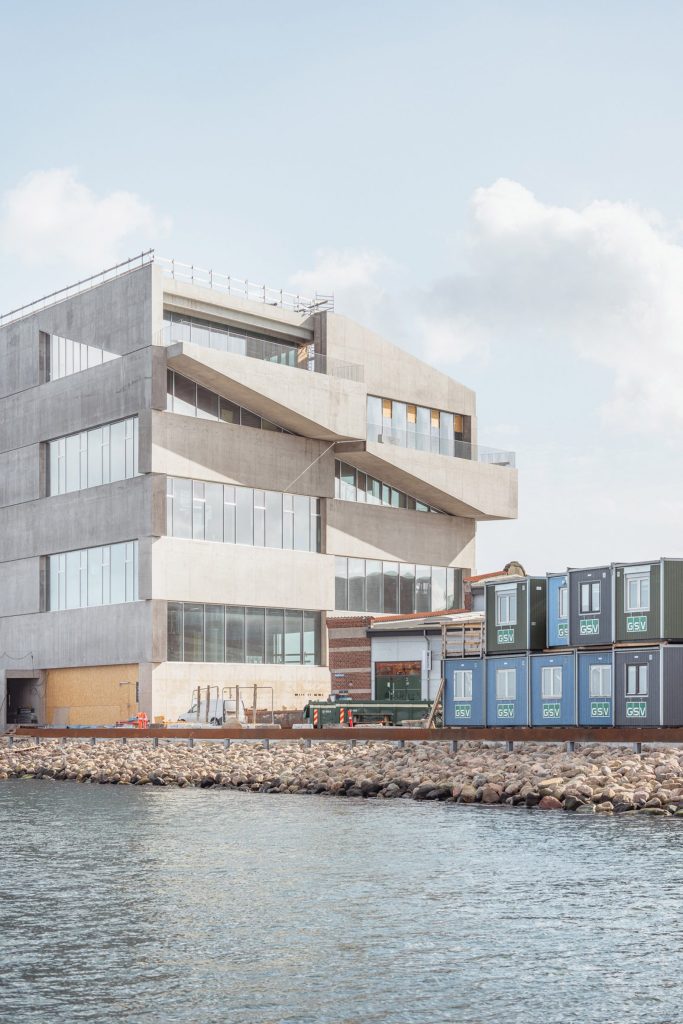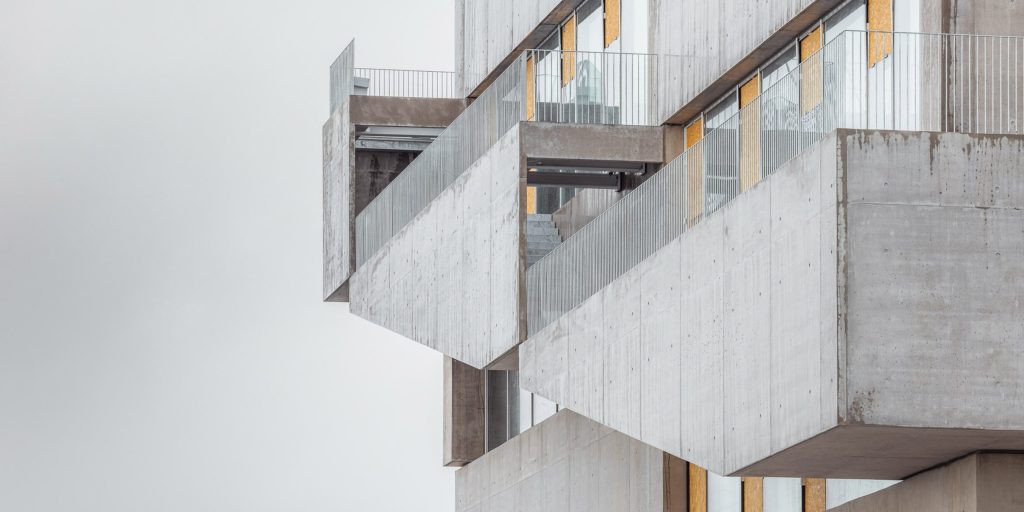 The BIG HQ will be surrounded by a beautifully landscaped area that will feature a circular amphitheater, a park, and a public beach that spans 1,500 square meters. The landscape team at BIG has designed each element of the headquarters, including the door handles and 20-meter-long concrete beams, with the help of their engineering, architecture, planning, and product teams.
"The floor plates are carried by 20-meter-long concrete beams stacked on top of each other, which make the exterior facade appear as a checkerboard of interchanging solid beams and transparent windows," said BIG and added, "Each floor has direct access to a balcony connected to the balcony above and below, forming a continuous ribbon of outdoor spaces, spiraling from the roof to the quayside like a mountain path."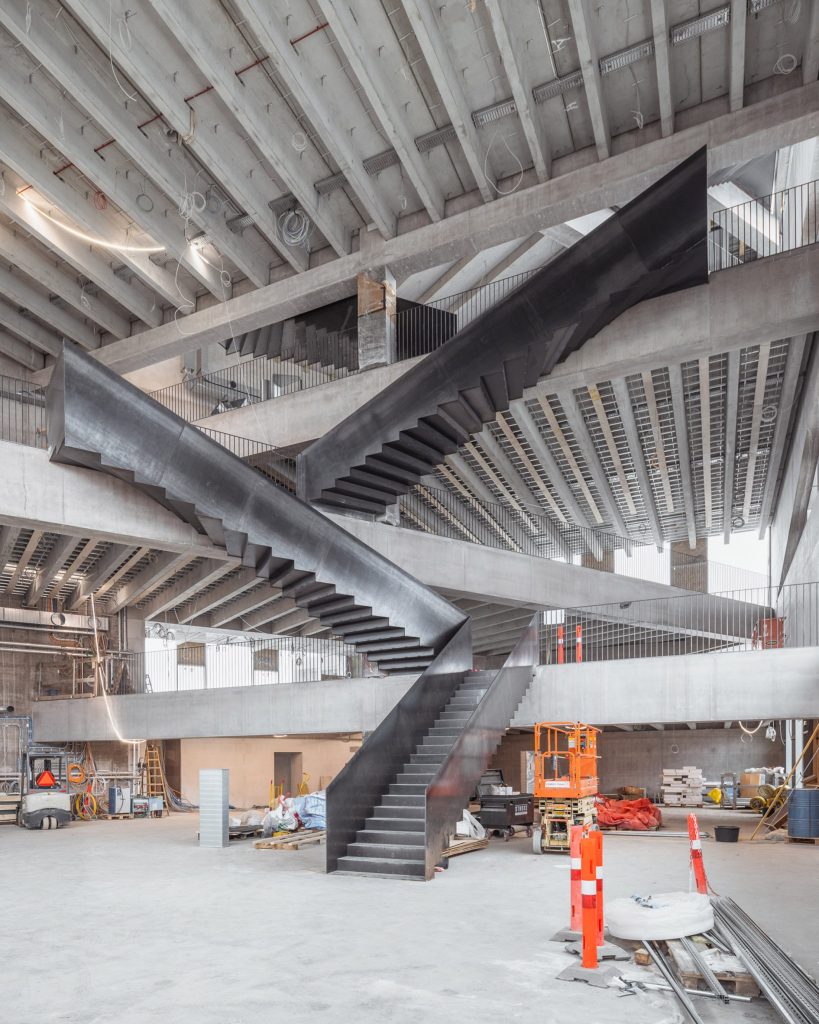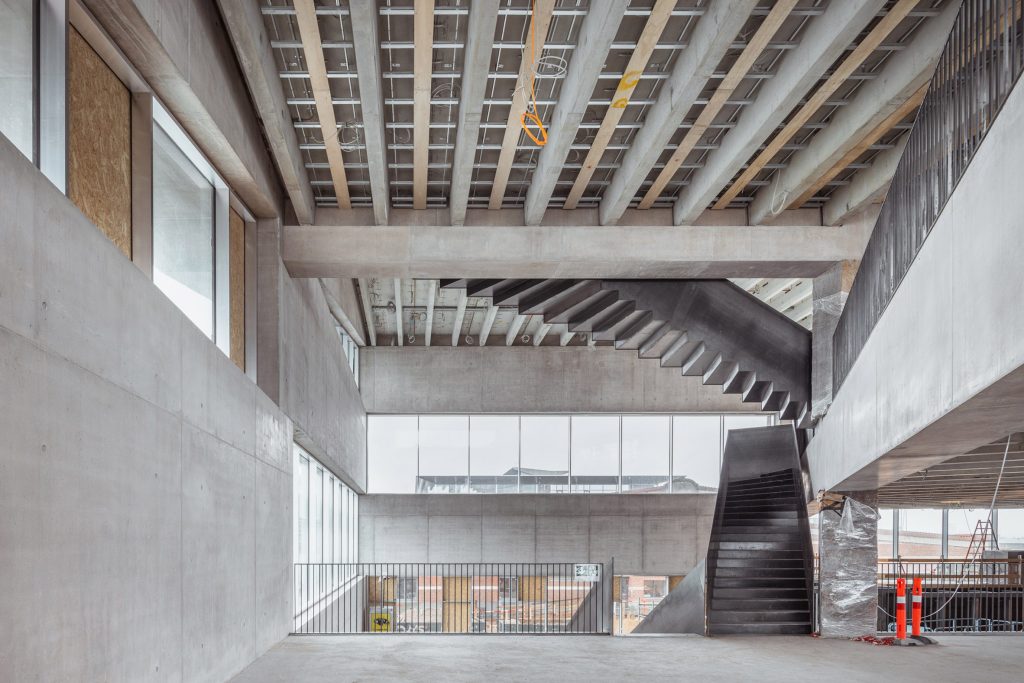 The building features a unique design with large, structural beams arranged in a checkerboard pattern, influenced by the nearby industrial buildings and container terminal. Full-height glazing is present between the beams, and each floor includes an angled section that serves as both a balcony and an escape stair.
"The small footprint at the end of the pier became the main design dilemma: how to organize a single work environment for all of us when we would have to be split between a minimum of four levels," said BIG and added, "In a counterintuitive decision, we split all the floors in half and doubled the number of levels. A series of half-floor plates overlap to create a cascading environment of interconnected levels that unite the entire eight-story building visually and physically into a single space."