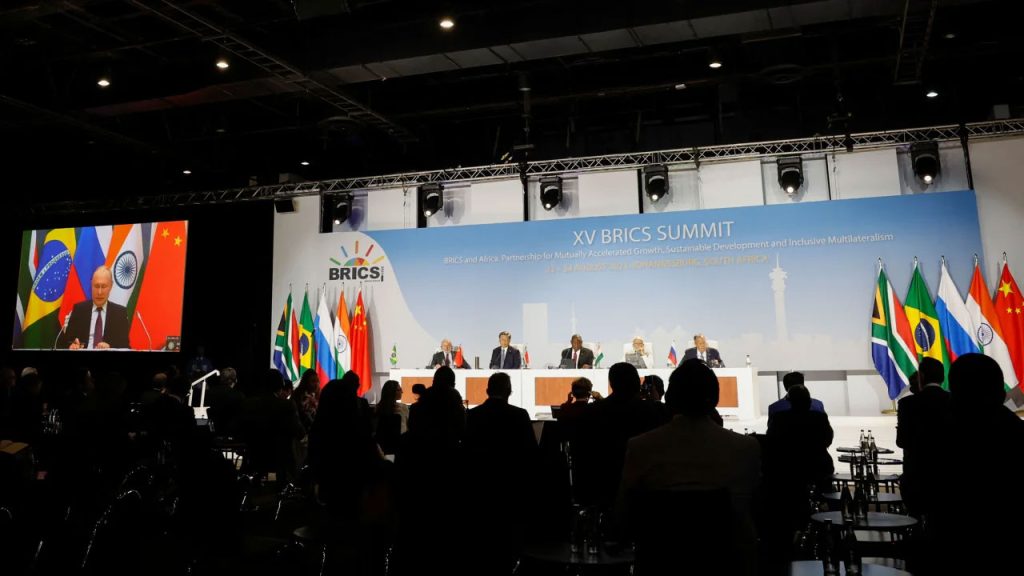 In the 15th summit of BRICS in Johannesburg, South Africa (August 22 -24, 2023), BRICS announced the expansion of its permanent members from five countries to eleven countries by adding six new members.
BRICS is the acronym denoting the emerging national economies of Brazil, Russia, India, China, and South Africa. BRICS term was originally coined in 2001 as "BRIC" by the Goldman Sachs economist Jim O'Neill in his report, Building Better Global Economic BRICs (Global Economics Paper No: 66). The first summit was held on June 16, 2009, in Yekaterinburg, Russia and occurred annually in members' counties. Currently, the 15th summit is running in Johannesburg, South Africa.
Regarding the news, there was a controversial debate among members about the quality and quantity of membership expansion. Finally, they decided to accept the major regional economies.
Six new BRICS members of the economic bloc starting January 2024. New members include Iran, Saudi Arabia, Egypt, Ethiopia, the United Arab Emirates, and Argentina.
Regarding this new decision, Africa will get two new members in BRICS: Egypt and Ethiopia. It means that Africa will increase its representation in global affairs as the new multipolar order gains momentum.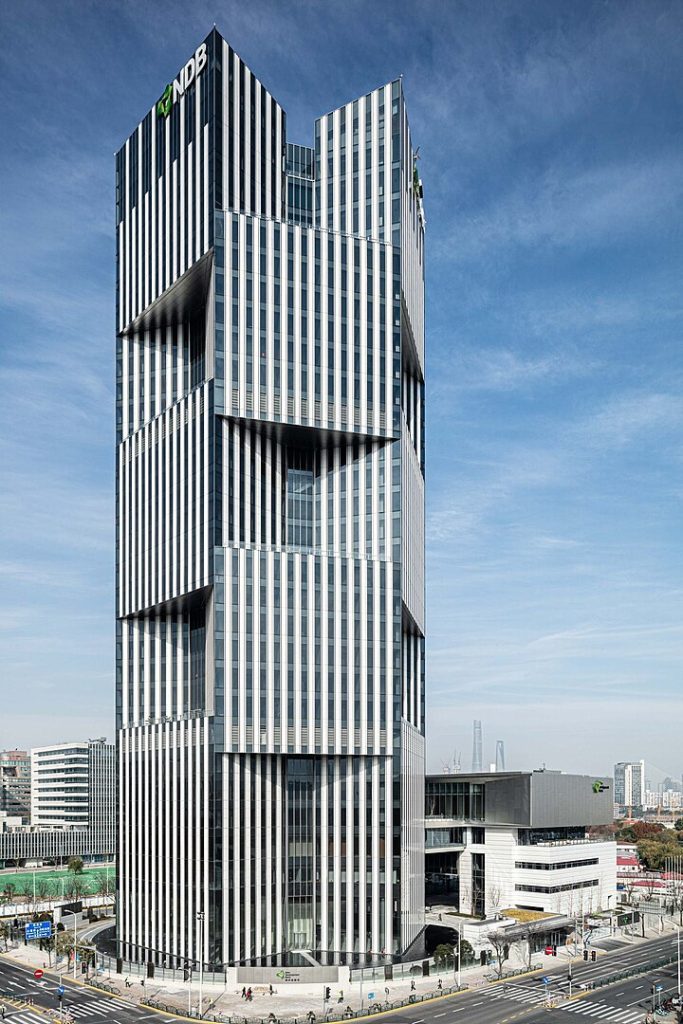 Iran, Saudi Arabia, and UAE represent the Western Asia region in meaningful oil-exporting areas. Iran and Saudi Arabia relaunched new relations after multiple diplomatic negotiations.
Argentina is the second most powerful economy ($658 billion GDP) in the South America region, following Brazil with $1973.3 billion GDP. With the new additions, BRICS countries will comprise 46% of the world's population and account for 37% of global GDP (based on purchasing power parity).
"BRICS is a diverse group of nations," Ramaphosa said. "It is an equal partnership of countries with differing views but a shared vision for a better world. As the five #BRICS members, we have reached an agreement on the guiding principles, standards, criteria, and procedures of the #BRICS expansion process."
More than 20 countries have formally applied for BRICS membership, including the six that Ramaphosa said were hereby invited. Other major African players like Nigeria and Ghana have expressed informal interest.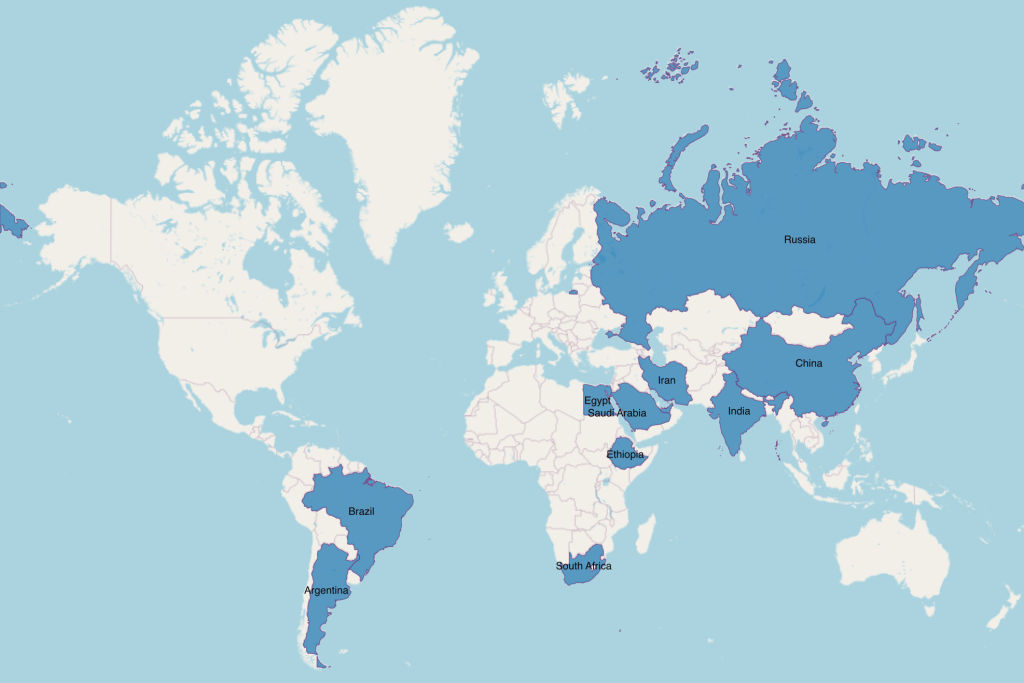 China's President Xi Jinping said Thursday that the expansion is a "new starting point for BRICs cooperation." He added, "It will bring new vigor to the BRICS cooperation mechanism, further strengthening a force for world peace and development," he said at a press briefing, in comments officially translated by a summit interpreter.
Putin thanked Ramaphosa's "unique diplomatic mastery as we negotiated all the positions, including when it comes to BRICS expansion," noting the talks proved to be "challenging work," according to an official summit translation.
Ramaphosa hinted at the possibility of future additions. "We value the interest of other countries to form a partnership with BRICS. We have tasked our foreign ministers to develop further the BRICS country model and a list of prospective partner countries and report by the next summit," he said during a press briefing of BRICS officials on Thursday.
Gustavo de Carvalho, policy analyst and senior researcher at the South African Institute of International Affairs, said on X that the prospective new members would increase the visibility of the BRICS bloc and provide an opportunity for coalition participants to trade with one another in local currencies.
Brazil's da Silva on Thursday noted the BRICS group continues to study the possibility of a bloc currency, which could "increase our options for [a] means of payment and reduce our vulnerabilities," according to an official summit translation.
"It's still uncertain what will happen to the group dynamics, but it brings a new space for trade within the Global South. Much of the arguments in the communique reflected the collective voice on the need for change of international institutions, especially international financial institutions like the World Bank, IMF [International Monetary Fund] and WTO [World Trade Organization]," de Carvalho noted.