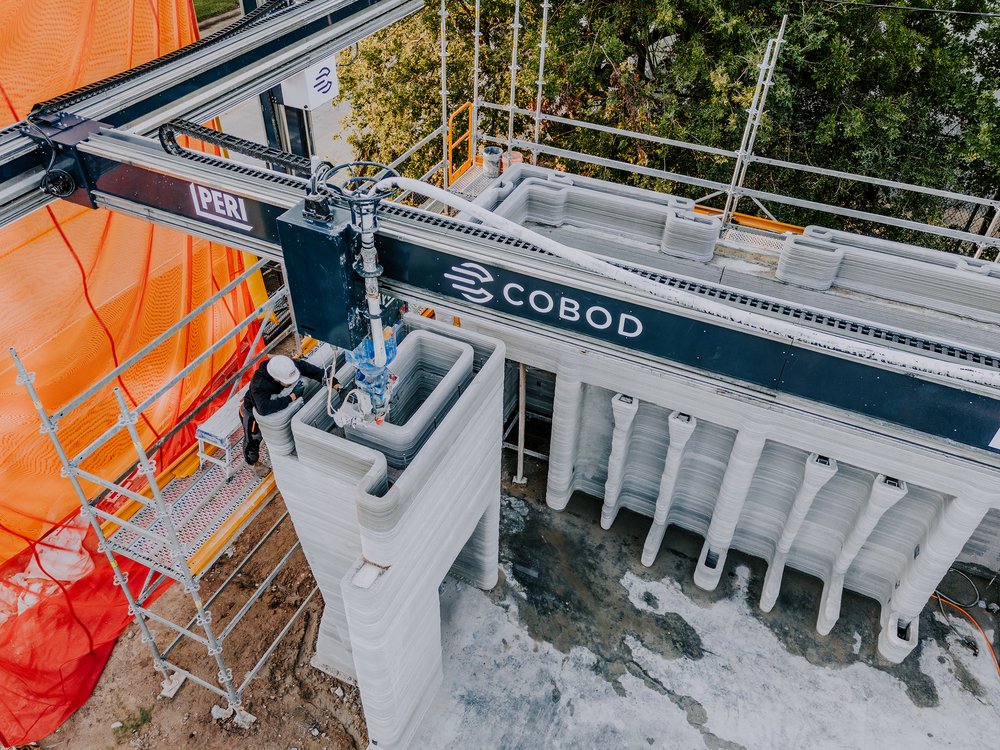 Under the collaboration of HANNAH, PERI 3D Construction, and CIVE, the first two-story single-family home in the United States was 3D-printed using hybridized construction method in Houston, Texas.
The 371 sqm multistory hybrid structure, House of Cores, is constructed from 3D-printed concrete combined with wood framing. The project showed how we could integrate conventional construction methods with 3D printing technology, mass customization, and digital design solutions.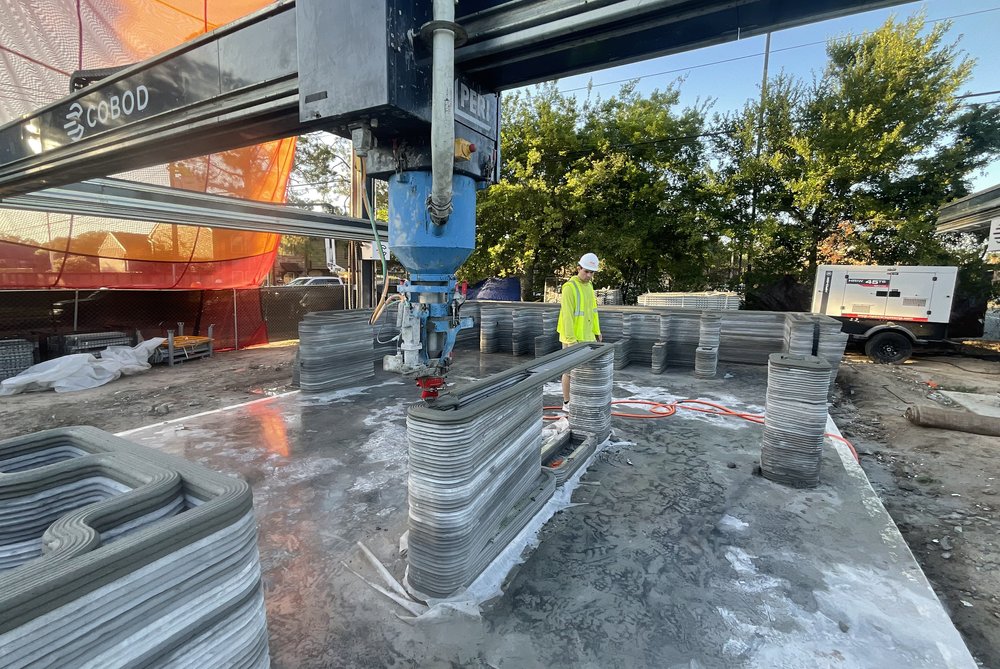 "With a hybridized construction method that combines concrete 3D printing with wood framing, this approach allows the two material systems to be used strategically and aims to increase the applicability of 3D printing in the United States, where framing is one of the most common construction techniques," said HANNAH.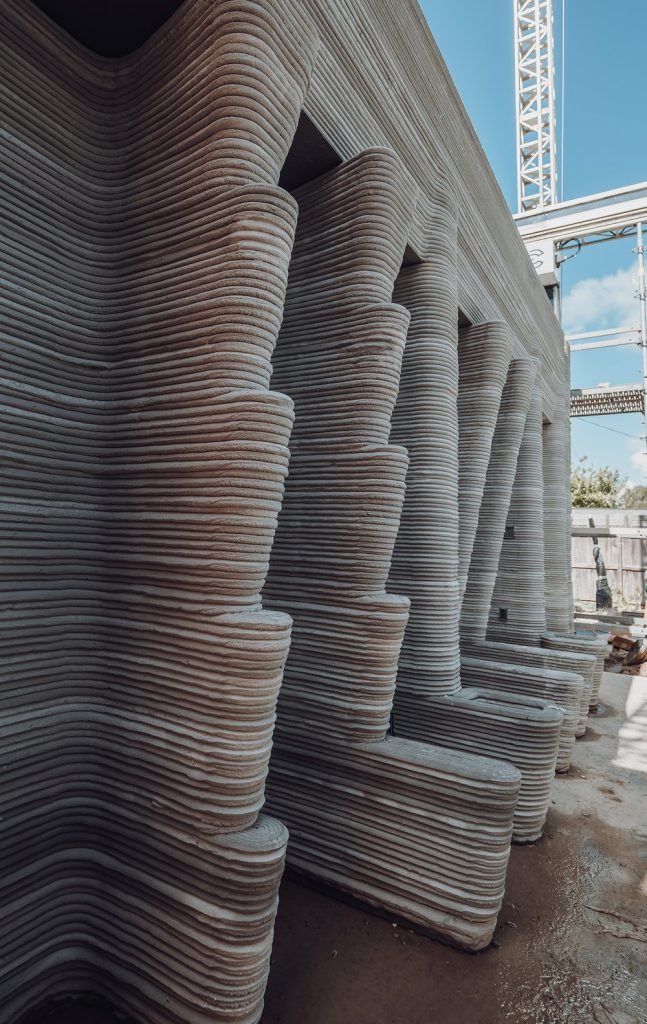 The House of Cores structure contained 3D-printed cores that included functional spaces and stairs.
The project concludes a two-year collaborative effort between boundary-pushing design researchers and industry partners; architectural designers and assistant professors at the College of Architecture, Art, and Planning at Cornell University Leslie Lok and Sasa Zivkovic, principals of HANNAH; along with PERI 3D Construction, an internationally leading provider for 3D construction printing, and CIVE, one of the leading engineering and design/build contractors in Houston.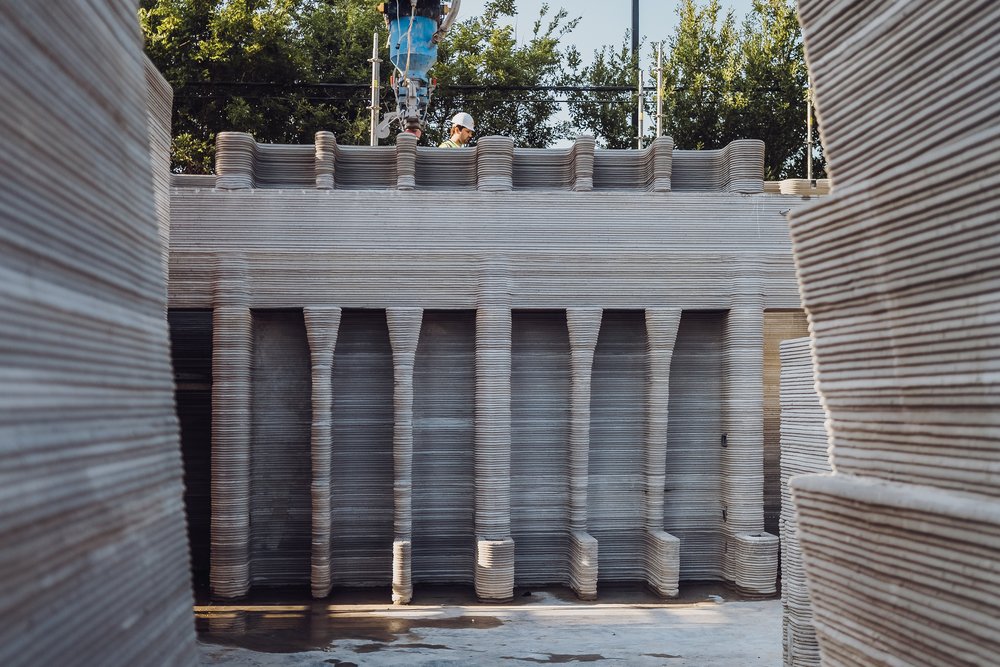 Project Info
Architectural design and project planning: HANNAH
3D construction printing solutions: PERI 3D Construction
Engineering & general contracting service: CIVE
Industry Partners: QUIKRETE, Huntsman Building Solutions, Carrier, Strongtie, Kohler
Photography: Anthony Vu and Nana Iso