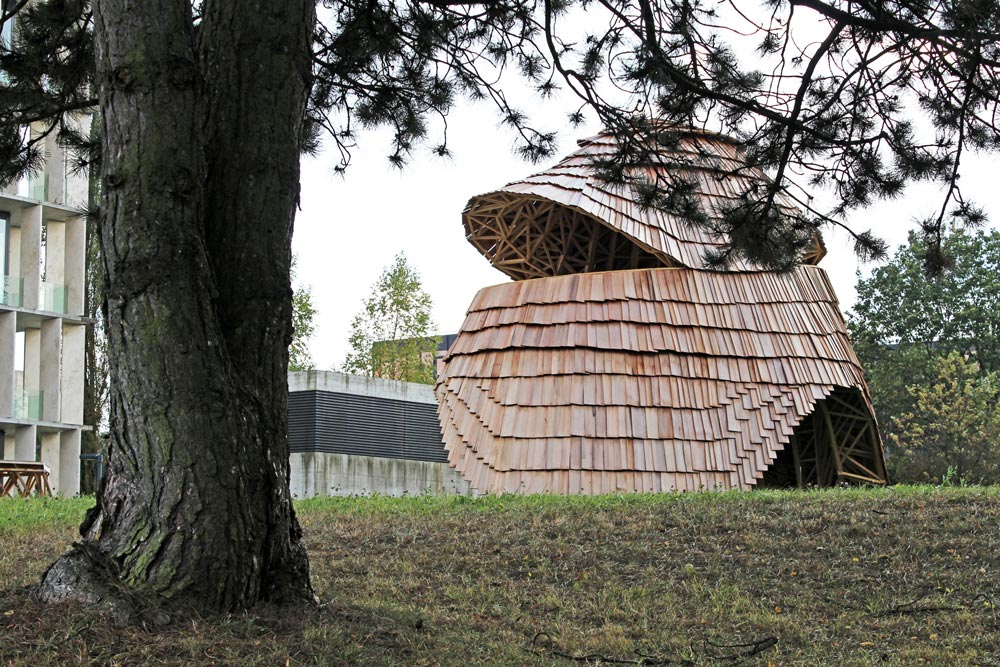 Ever wondered about a robot in colloquy with wood. It must have been a dream come true for the master students of ETH Zurich University when they created the Shingled Timber Pavilion. These students on the Digital Fabrication course developed their idea to integrate robotic techniques in fabricating the construction with minimal waste.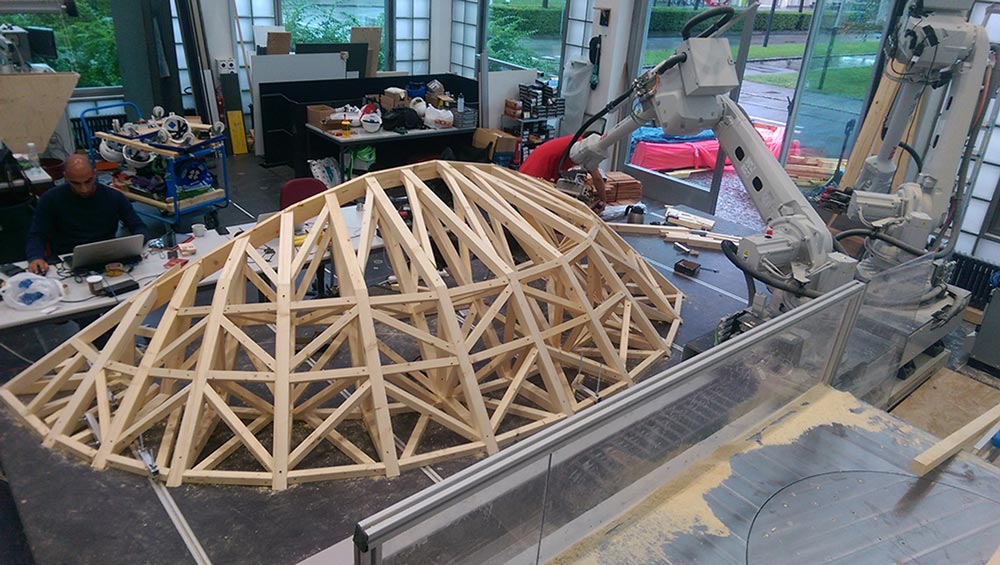 Both students and professors from the Gramazio Kohler Research lab at the Swiss University designed and built the structure to research how robots can work with timber. It was the world's first two-story wooden pavilion erected using robots.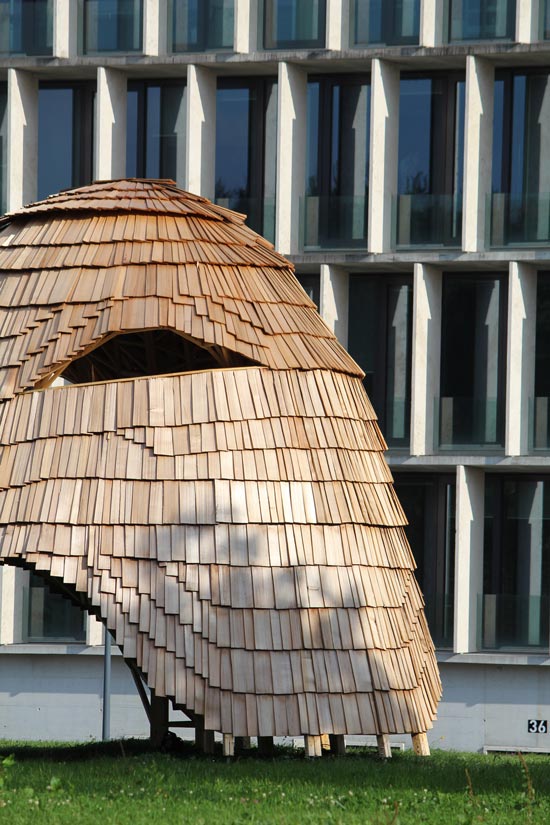 Philipp Eversmann, Head of Digital Fabrication course, said that timber construction has an impressive history of using CNC manufacturing possibilities, but robotic assembly technologies are still very rarely integrated. Through automatisation techniques and innovative feedback processes, the fabrication system minimised material waste by reacting to different material sizes even during the construction process.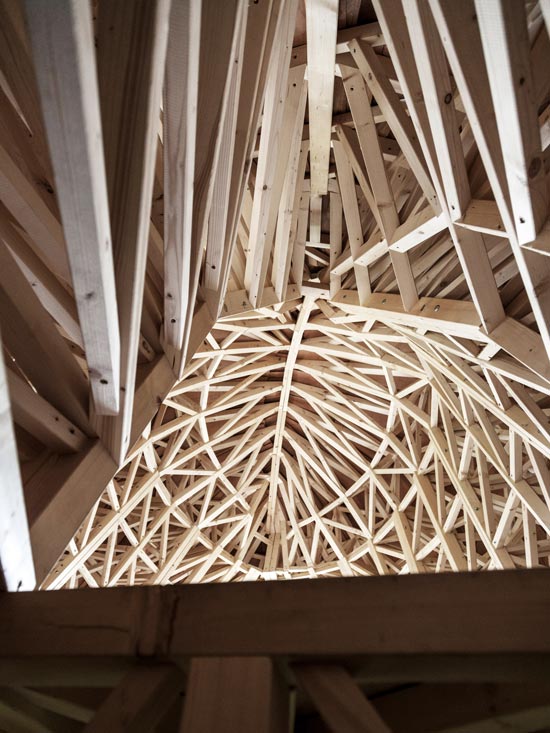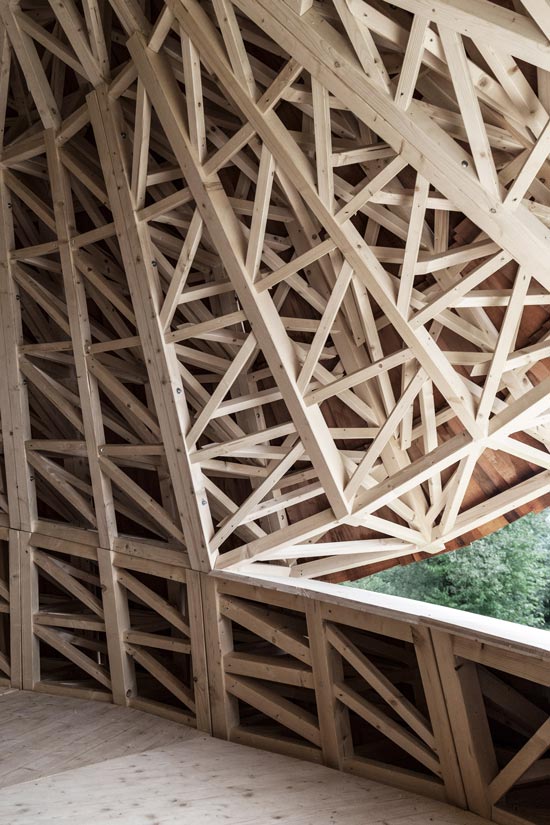 The Shingled Timber Pavilion is a latticed structure braced and bolted up using interconnected cuboids. The framework intricately weaves, exposing the interior as it forms windows and staircases. The curving outer walls and roof are engrossed in shingles skin. The design team varied the dimensions of solid spruce slats across the framework, thus inducing a challenge for the robot in adapting to non-standardised materials and technical performance.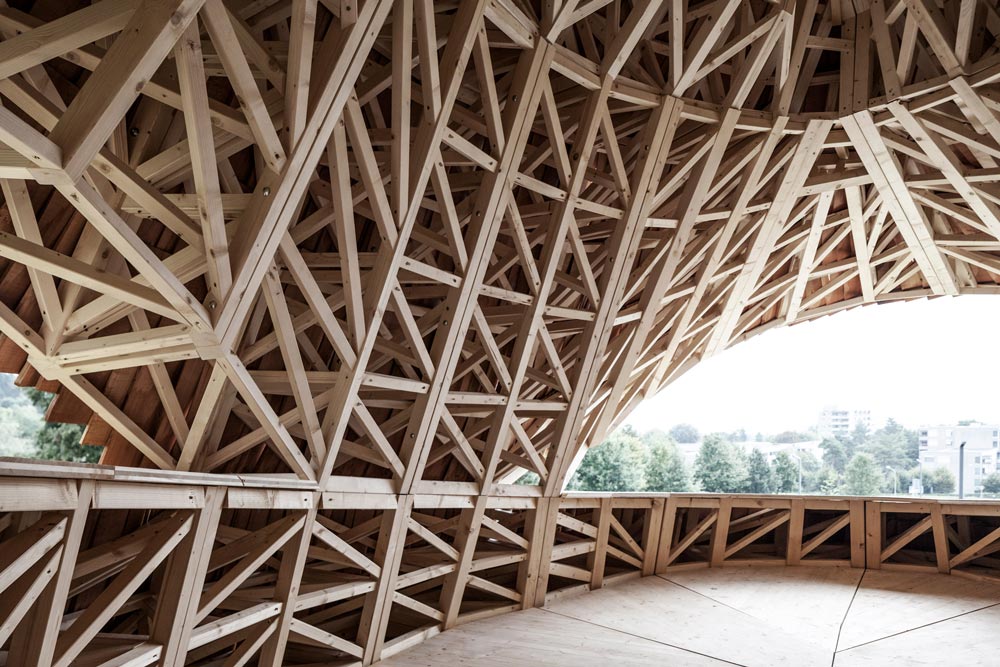 The team strived to keep up with advancing the adaptive robotic processes, thus supervising unknown material dimensions and surface quality. This preserved the material to massive amounts and limited its waste so as using standardised pre-engineered timber merchandises. Scanning devices and real-time feedback control were activated during the fabrication process to keep track of these ideologies.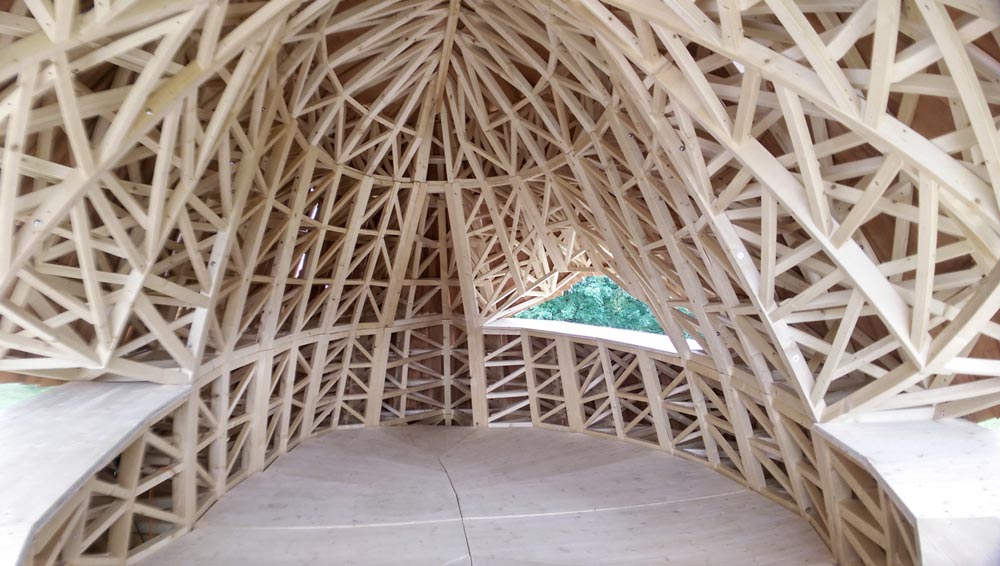 The ground floor as a gathering space would open for exhibitions, and the upper floor serves as an observation deck where the roof tilts to sieve an opening. It took five weeks for the entire work, including testing prefabrication parts and on-site assembly.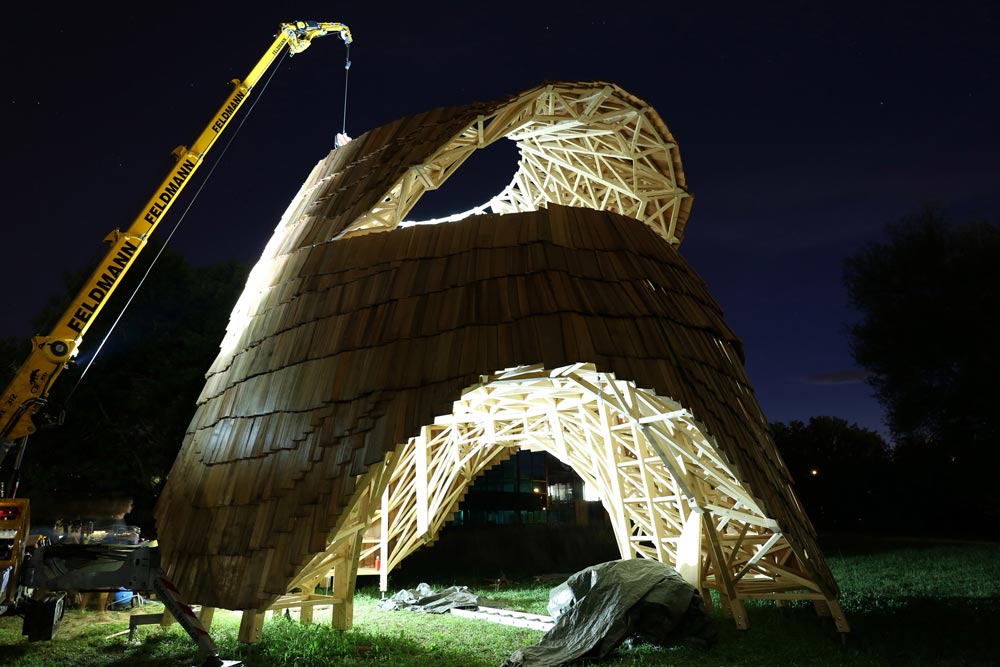 Their research has indeed contributed to the vision of robotic fabrication using timber-frame structures in large scale projects. The pavilion was exhibited at the 2017 Zurich Design Biennale. Shingled Timber Pavilion explores to seek a new future, where technology and man blend boundaries.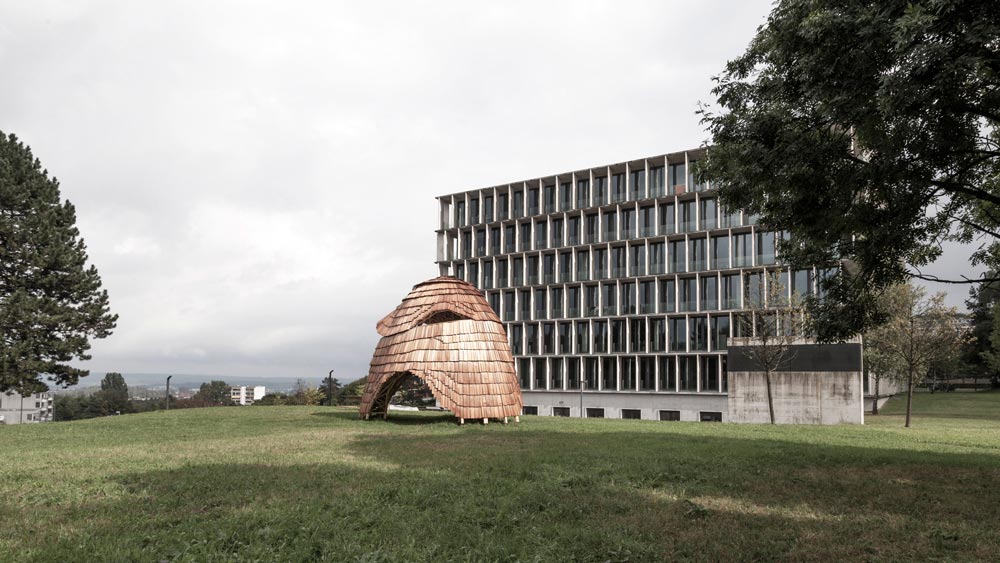 Project credits:
Gramazio Kohler Research: Fabio Gramazio, Matthias Kohler
Scientific Development: Philipp Eversmann (NCCR Digital Fabrication Head of Education)
Design Development, Fabrication And Construction: Jay Chenault, Alessandro Dell'Endice, Matthias Helmreich, Nicholas Hoban, Jesús Medina, Pietro Odaglia, Federico Salvalaio, Stavroula Tsafou
Support: Schilliger Holz AG, Rothoblaas, Krinner Ag, ABB and BAWO Befestigungstechnik AG
Film: Jesús Medina