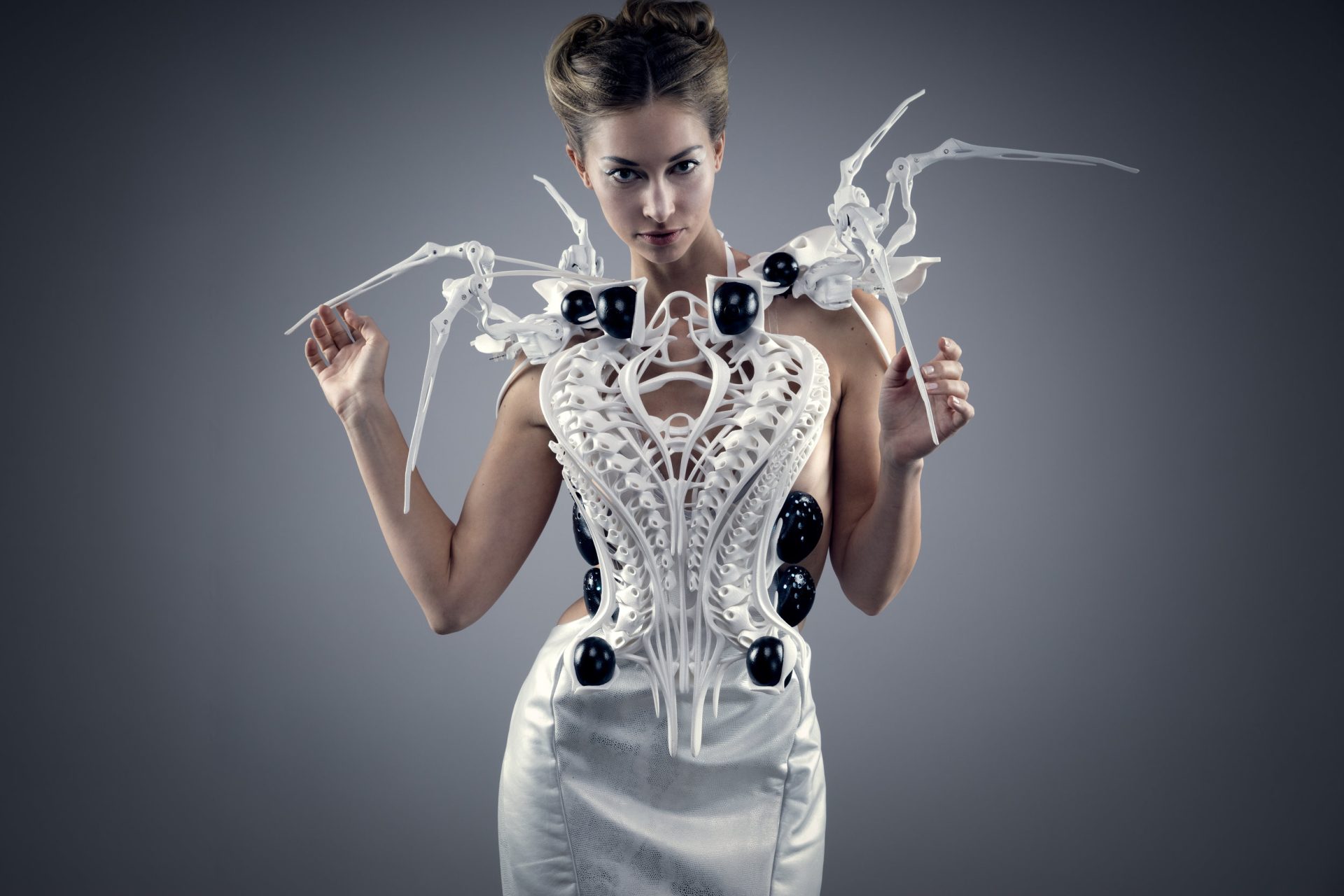 Fashion-tech designers are becoming increasingly prevalent these days. They intend to design wearables that extend the human body by adding new functions and interacting with the environment. Tools like 3D printing, artificial intelligence, augmented reality, and digital manufacturing are among the latest advancements of technology that enable the design of these intelligent textiles.
This article compiled a list of 10 fashion-tech designers redefining the fashion industry by their pioneering projects.
---
Learn parametric design and computational tools from the pioneers of the industry at the PAACADEMY:
---
1. IRIS VAN HERPEN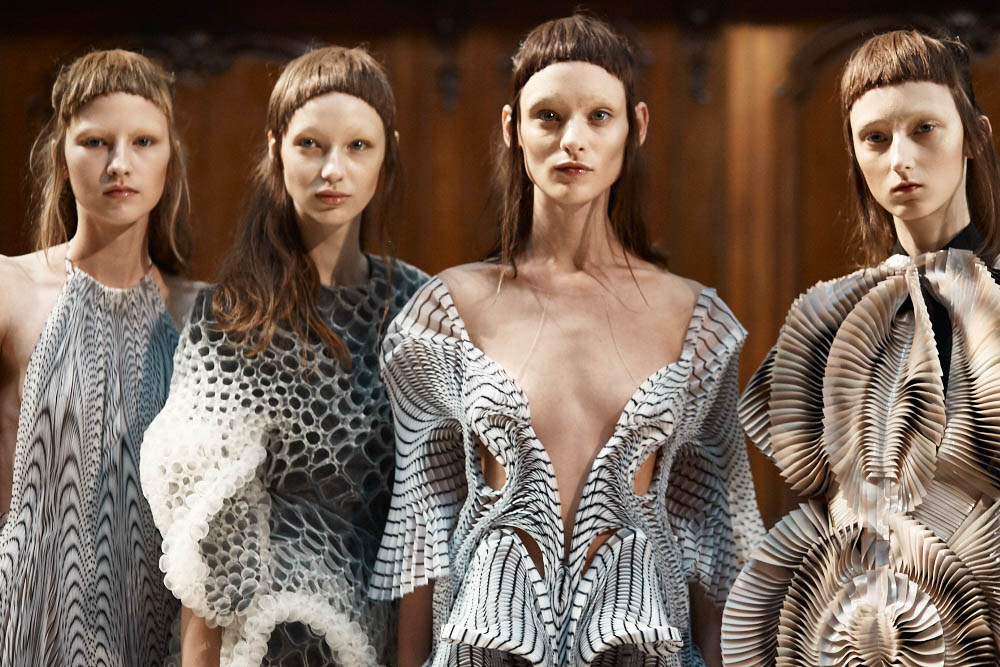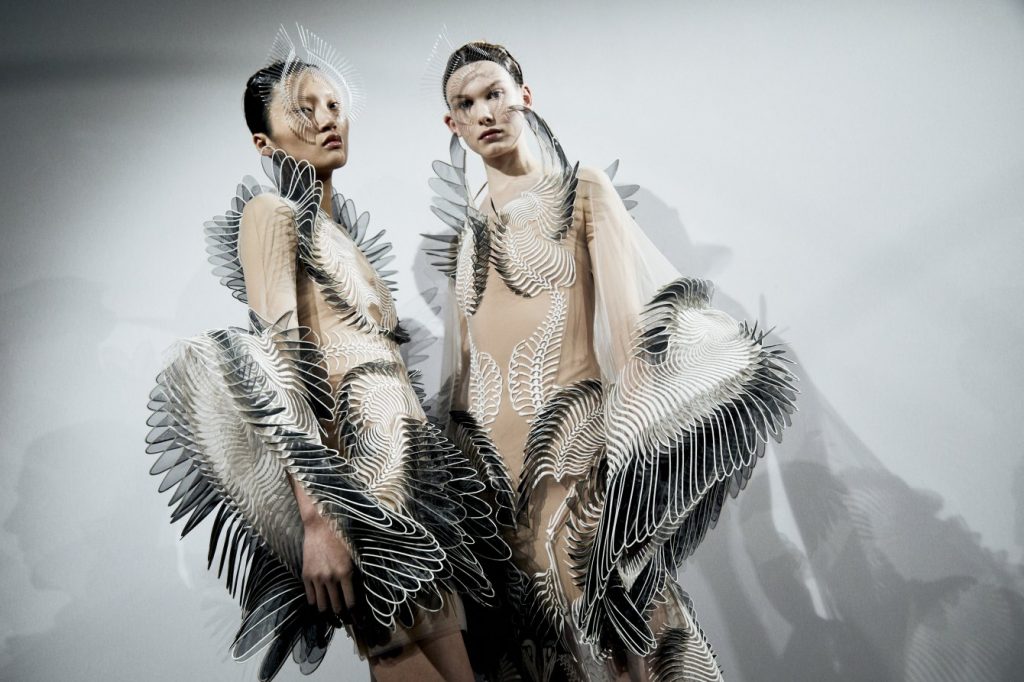 The initiative fashion designer, Iris Van Herpen, combines cutting-edge technology with luxurious materials and precise craftsmanship to create delicately feminine clothes. She aims to promote sustainability and reflect materiality through multidisciplinary approaches to art and fashion. Thanks to her interest in architecture, she benefits from a visual interaction between fashion and architecture to boost the conceptual level of materiality and techniques. She explores a more conscious form by an impression of the dynamic interplay between the body and mind. She is motivated by nature's beauty, mystery, and disorder. Specifically, she dives into biomimicry and less-explored domains of nature such as sound waves, symbiosis, synapses, magnetism, and kinetic movement. She builds up original work by materializing the invisible forces that shape our world.
All her collections support female empowerment in which she embraces new forms for a more meaningful, diverse, and conscientious fashion in the future, going beyond today's concept of a garment.
2. NICCOLO CASAS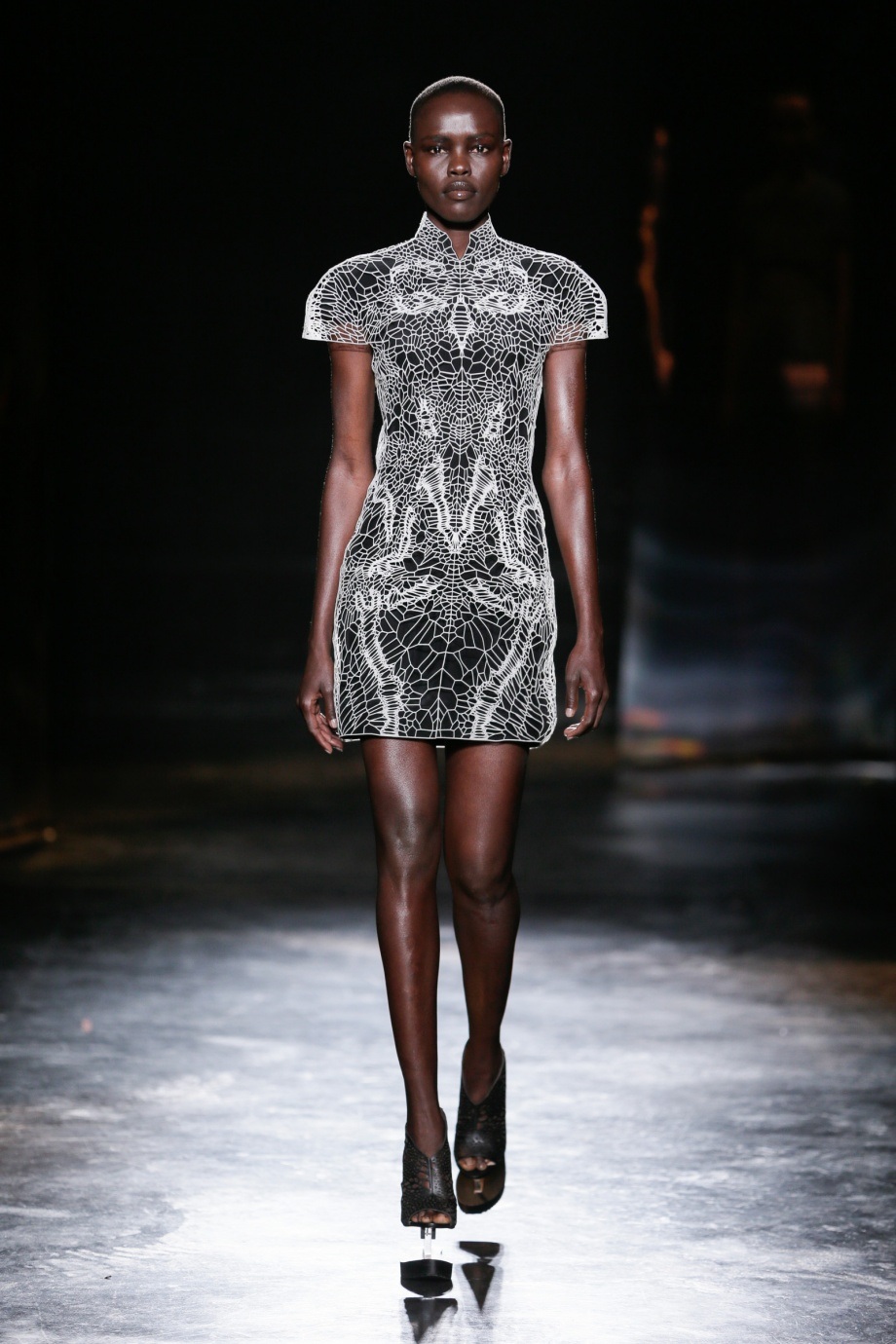 Niccolo Casas, the founder of Niccolo Casas Architecture, is an Italian architect who leads an interdisciplinary practice. He focuses on collaborating with different fields to redefine a sustainable future inhabitation. His work encompasses a wide range of architecture, design, couture, fashion-tech, data visualization, and medicine.
He has previously collaborated with fashion designers like Iris Van Herpen and Anouk Wipprecht, which led to creating MAGMA DRESS for IMMORTAL, Lucid Collection, HeartBeatDress, The Smoke Dress, Synapse Dress, and many others. He intends to merge technologies like 3D printing and craftsmanship to reach dynamic and aesthetic collections. Each component of his collection adapts to the body's position and shape to enhance the model's movement. In the Lucid collection, he and Iris Van Herpen have merged technology with handicraft. They created a fine web with polyamide rigid printing to combine 3D printed flexible and rigid materials with traditional workmanship. Overall, Niccolo highlights the use of technology as a medium to reshape the way we interact with the world around us.
3. NERI OXMAN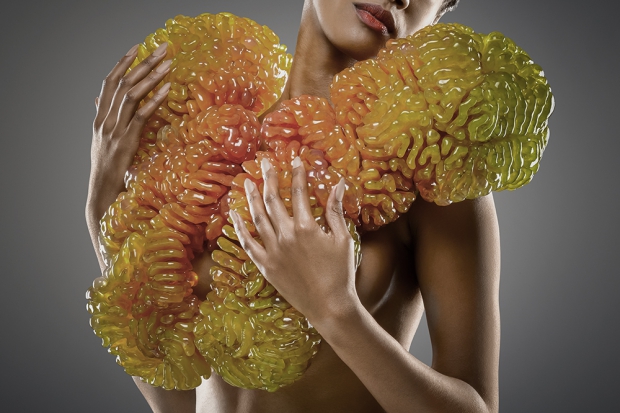 The architect and designer, Neri Oxman, who was selected for FASCOMAPNY's "most creative people," intends to decrease the dimensional mismatch between the body, the structure, and the surrounding environment while working towards additive manufacturing. She works at the interface of computational design, digital fabrication, materials science, and synthetic biology to design across disciplines. Neri intends to take the user from the physical realm to the digital and biological world. She believes that culture imitates nature and works as a mediator between the past, present, and future. Oxman's approach is to design by, with, and for nature. She includes computing, production, and the material itself as inseparable design elements to create biologically informed products.
Read about Neri Oxman's Wearable Structures.
4. ANOUK WIPPRECHT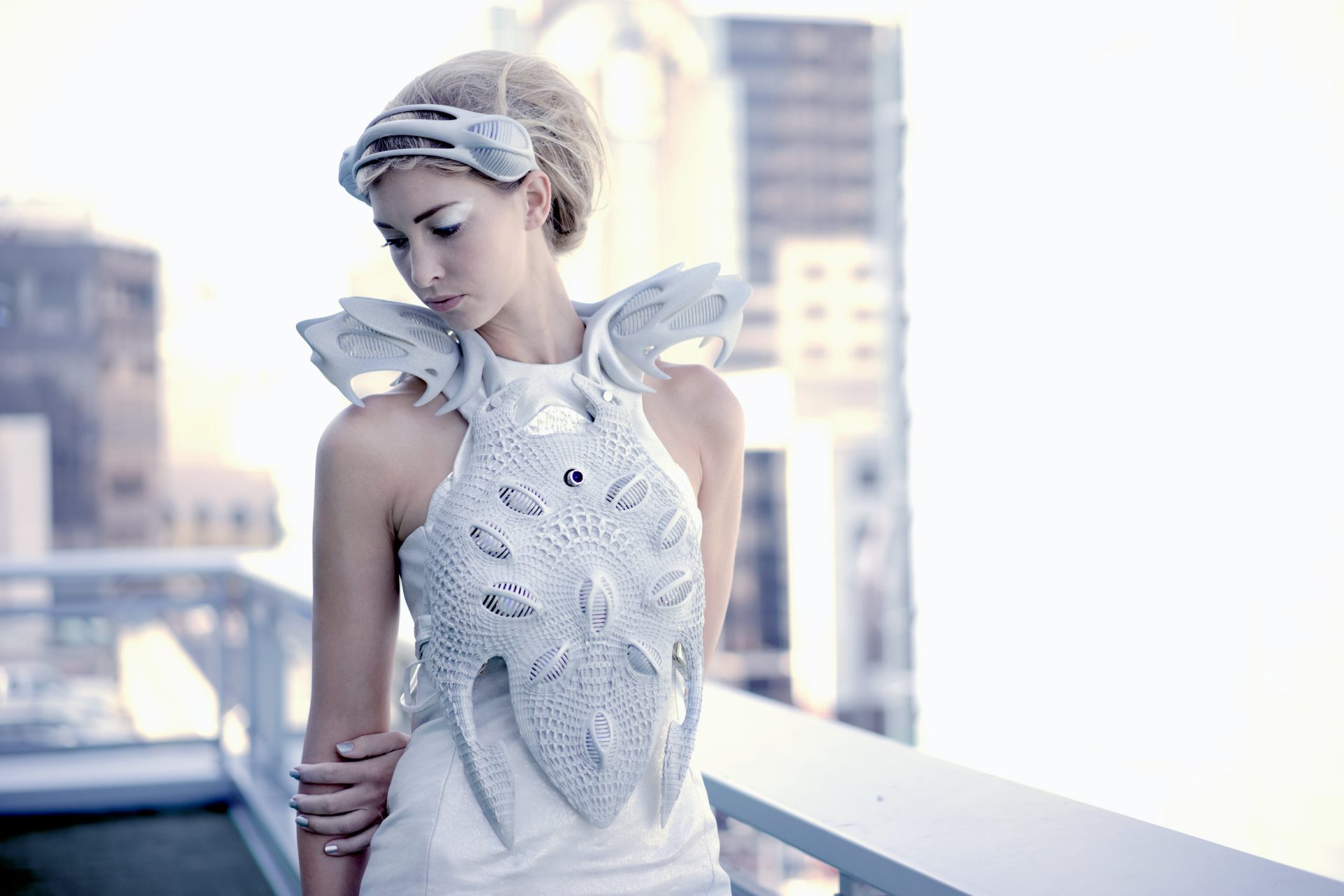 Anouk Wipprecht, the Dutch fashion-Tech designer, combines fashion design with engineering, science, and interaction to build a fashion experience beyond essential appearances. She investigates how we can use our clothes to interact with the world in new ways. She benefits from microcontrollers and artificial intelligence to create dresses that move, breathe, and react to the surrounding environment; so that she can represent the wearer's psychological emotions. While body-sensors monitor stress, comfort, or anxiety levels, sensors built into the design analyze the space around the wearer. In Smoke Dress, she creates an interactive dialog between the body and its surroundings. The dress camouflages itself with a cloud of smoke when someone enters the user's personal space. Or the Synapse Dress enables the user to change their appearance by using the body's electrical current.
Read about 3D Printed Interactive Wearable Designs by Anouk Wipprecht.
5. BEHNAZ FARAHI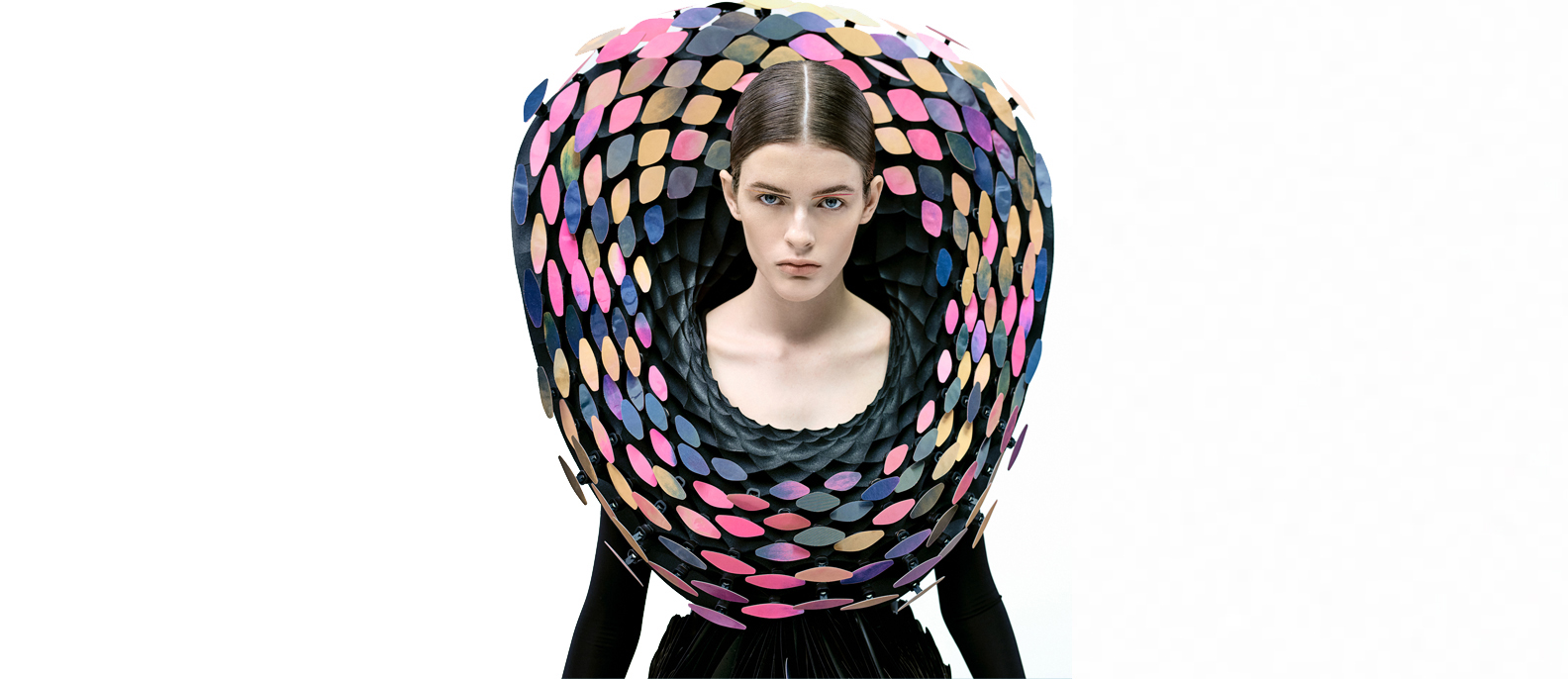 Behnaz Farahi, the award-winning fashion-Tech designer, creative technologist, and critical maker, focuses on building an empathetic interaction between the human body and the surrounding space. She exploits morphological and behavioral principles inspired by natural systems. She uses garments as extensions of our skin and brain to improve the interaction between humans and the built environment. She addresses intimacy, gender, and personal identities through her collections. These structures are controlled mainly by the EEG of the brain and change their shape to function as the second skin. Her work is inspired by reptile skin, fish scales, or different coral reefs. She tries to replicate such systems physically using artificial intelligence, 3D printing, shape memory alloy springs, etc. Her work, including Iridescence, Opale, Bodyscape, Synapse, and others, expresses non-verbal communication to influence social interactions.
Read about Behnaz Farahi's Interactive Collar, Iridescence.
Learn more about parametric and computational design from pioneers at the CD NEXT conference series:
6. JULIA KOERNER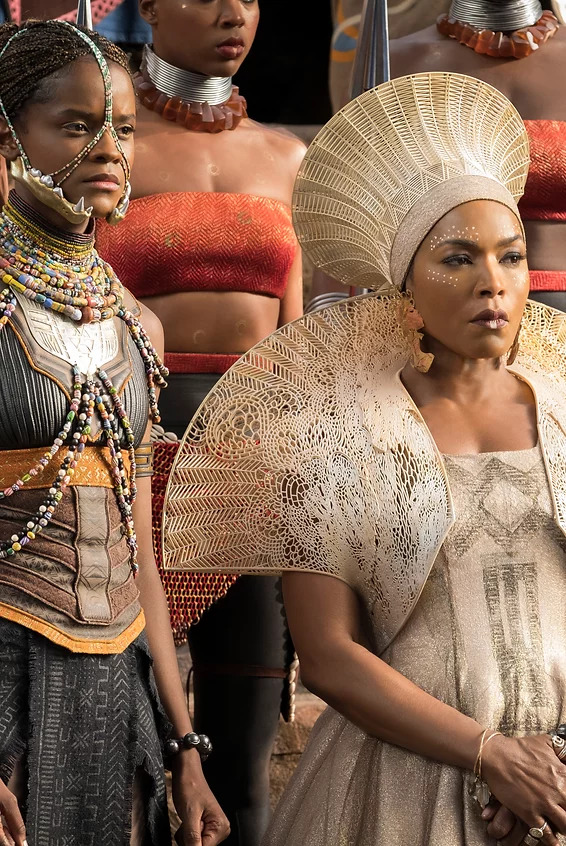 Julia Koerner, the award-winning fashion-tech designer, focuses on additive manufacturing and robotic technologies in her digital design firm, JK Design GmbH, where she works at the intersection of architecture, product, and fashion design. Her work stands out as the design innovation in 3D printing; that is why she was dubbed "Architecture's Queen of 3D Fabrication" by ARCHINECT in 2019. She embraces a gorgeous organic design in her 3D printed fashion pieces. Her recent 3D printed costume for Marvel's Black Panther, a Hollywood entertainment production, has received Oscar for Best Costume Design. She benefited from the cutting-edge technologies to represent the traditional African culture in this costume.
7. JESSICA ROSENKRANTZ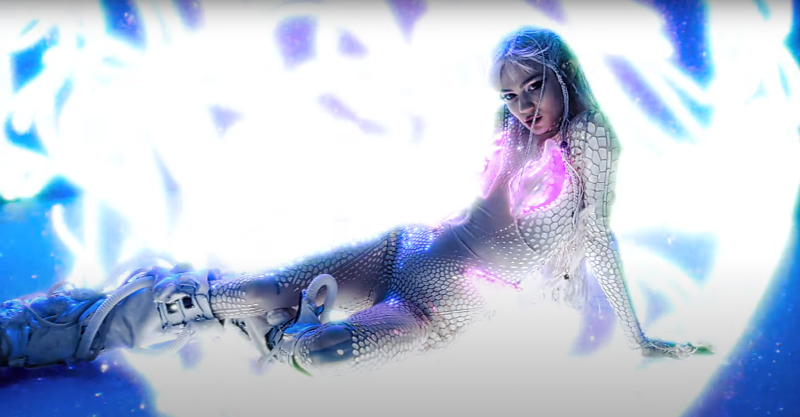 Jessica Rosenkrantz, the co-founder of Nervous System, combines science, art, and technology to create products inspired by natural patterns. Jessica exploits new technologies such as generative systems, 3D printing, and webGL to create unique and affordable art pieces at the studio. To do so, she combines computer simulation with digital fabrication. She focuses on using generative processes leading to many unique creations instead of a single form. The detailed results of her work, inspired by leaf veins, crystal formations, and the delicate distributing gills on the bottom of mushrooms, have been published in publications such as WIRED, the New York Times, and The Guardian.
Read more about Kinematic Petal Dress Knitted by Jessica Rosenkrantz's Nervous System.
8. NOA RAVIV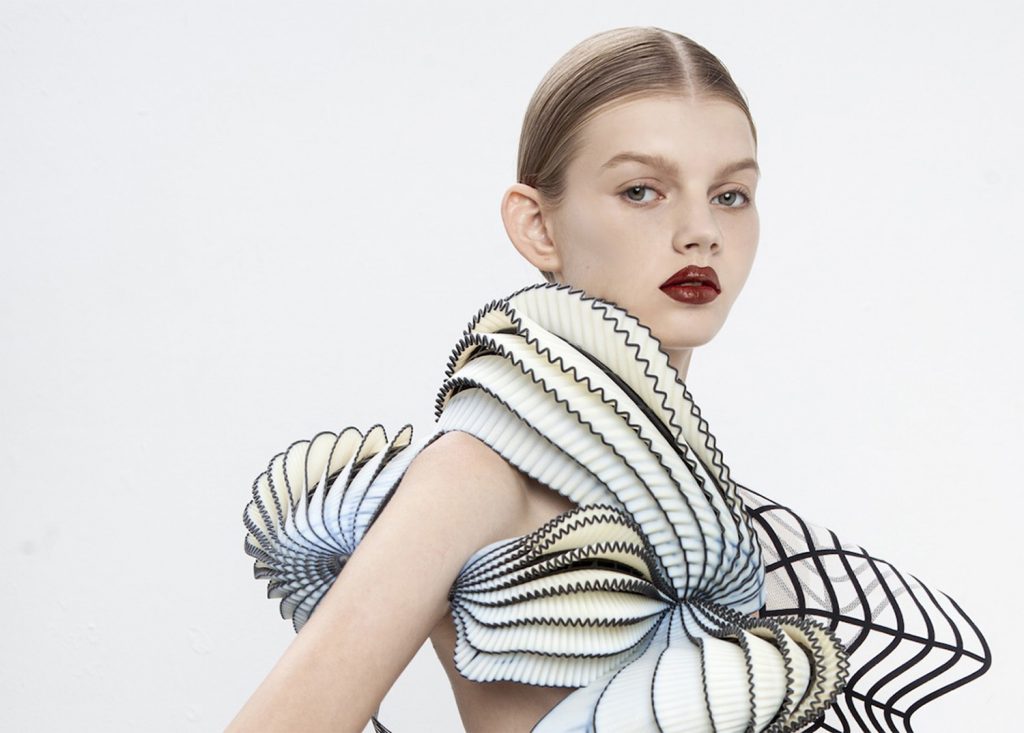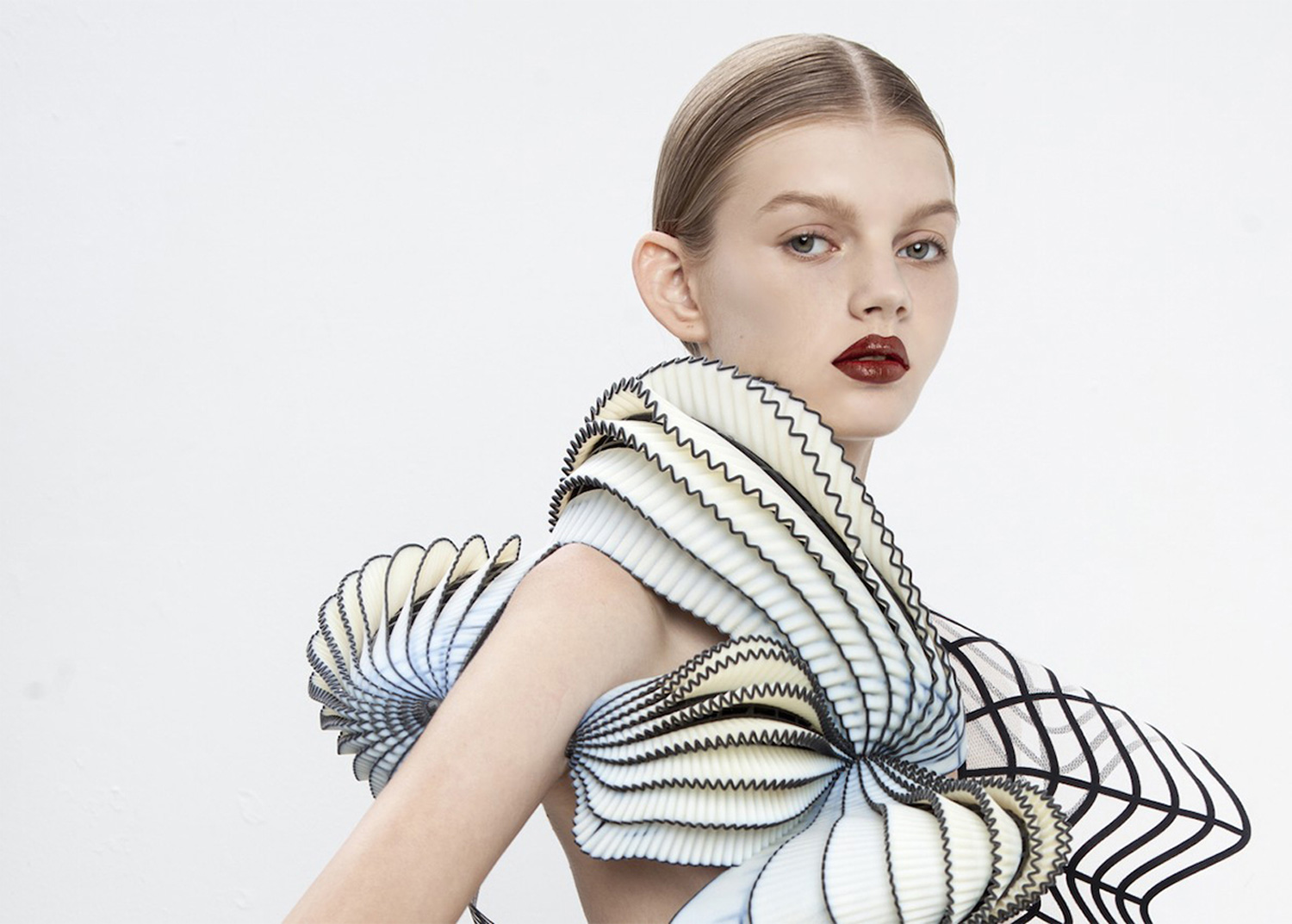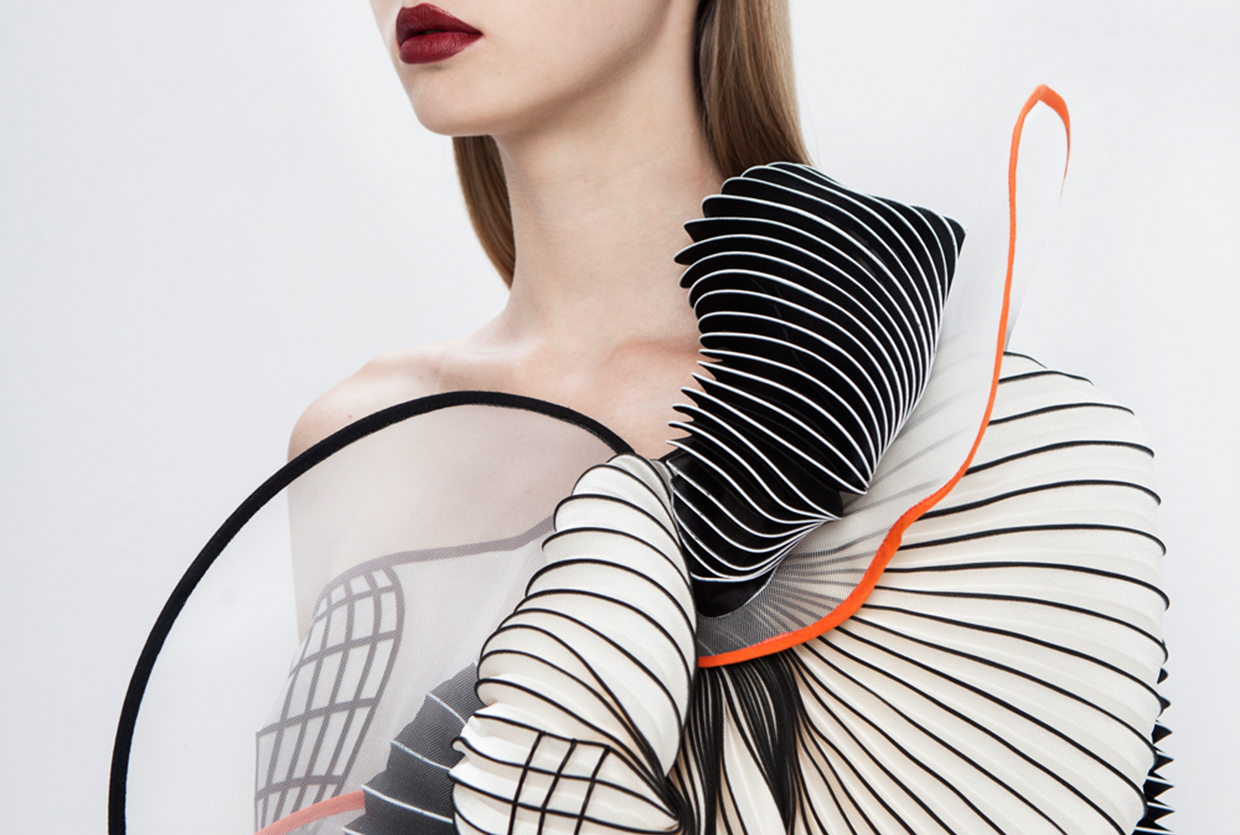 Noa Raviv, the designer at the nexus of fashion and technology, is in search of a balance between harmony and chaos, tradition and innovation, handmade and machine-made through her cutting-edge technologies like 3D printing and laser cutting. She uses 3D-printed materials in ruffled clothes inspired by distorted digital designs. Her work attempts to create an optical illusion by turning 2D grid lines into textiles. Raviv has collaborated with Stratasys, a tech printing company, on the Manus X Machina exhibition pieces at the Anna Wintour Costume Center in New York City. Additionally, her work has appeared in magazines and publications such as Vogue, The Cut, BBC, and many others.
9. JUN KAMEI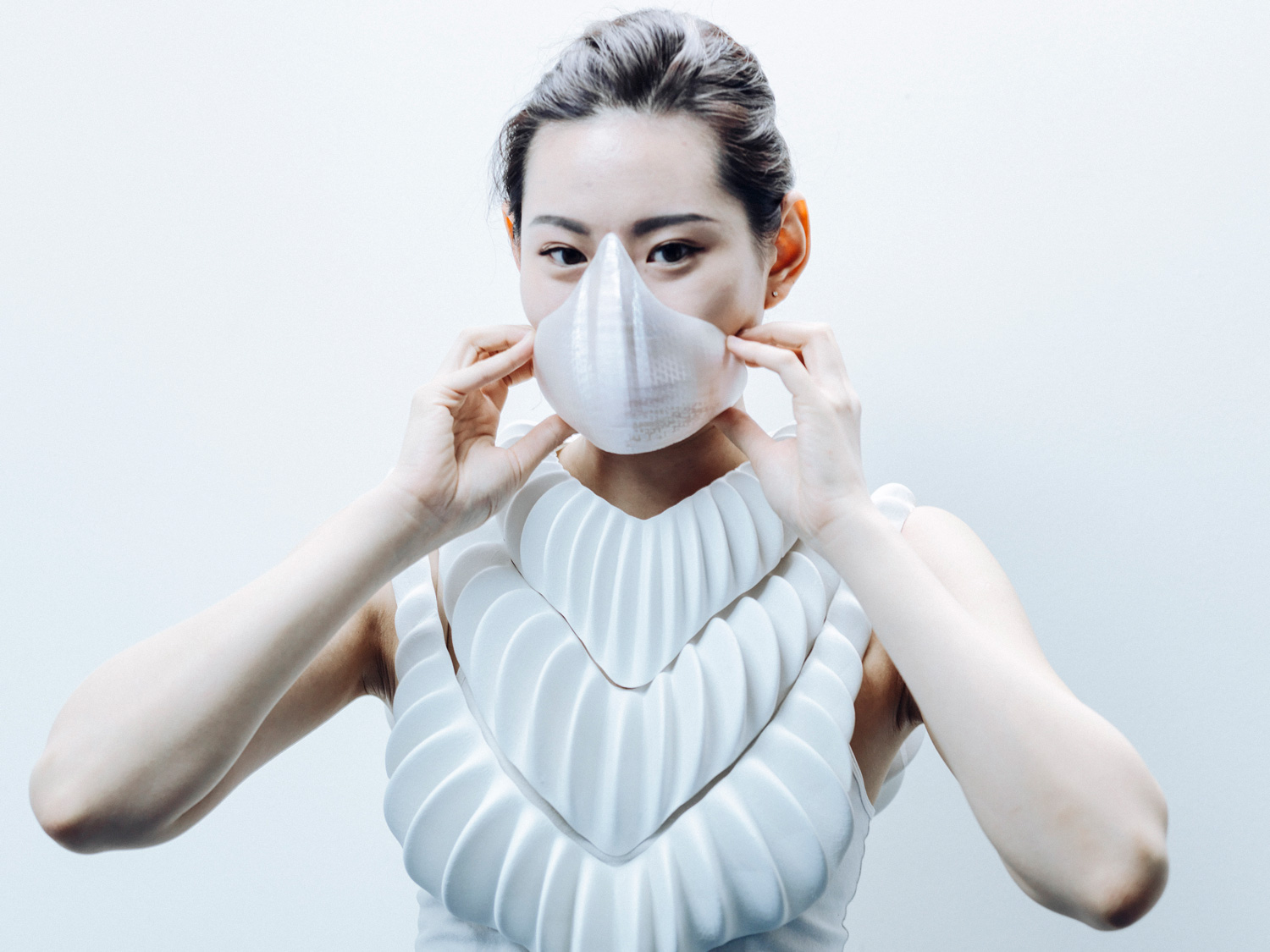 Jun Kamei, the fashion-Tech biomimicry designer with a background in material science, focuses on nature and our interactions with nature to develop products. He employs polymers and algorithm-driven design to create innovative gadgets. Jun is the creator of AMPHIBIO LTD; a design-led technology organization focused on delivering innovation to the marine industry. In his recent project with the same name, he 3D printed an underwater garment that functions as a gill. It aims to facilitate everyday life in a future where humans live close to water due to the rising sea levels.
Read more about Amphibio by Jun Kamei.
10. GANIT GOLDSTEIN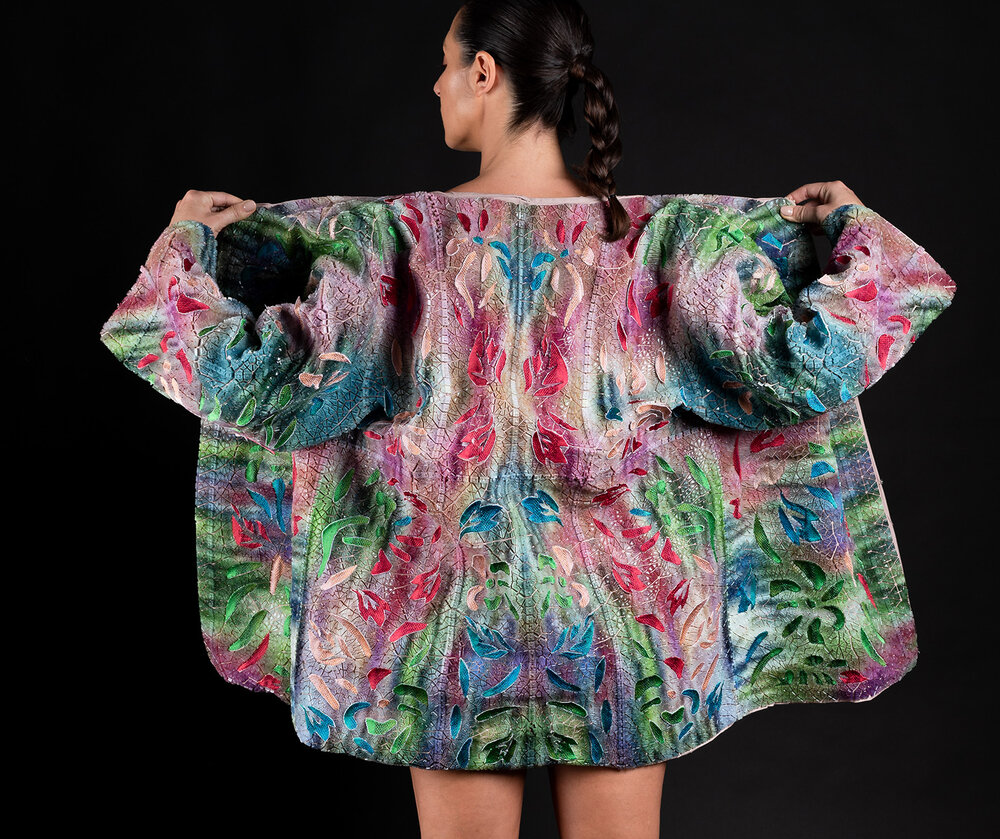 Ganit Goldstein, the fashion-tech designer, based in London, focuses on 3D fashion and smart textiles. She provides fabrics with the use of 3D printing manufacturing and 3D scanning. Her work is inspired by Japanese ikat weaving, and it exemplifies her interdisciplinary design approach in which she combines conventional and modern processes to generate innovation in programmable materials. In partnership with Stratasys, her recent project is a multi-colored kimono printed directly onto fabric with embroidery incorporated into the printing process. Ganit's collections have been shown in exhibitions and institutions worldwide, including Milan Design Week 2019, New York Textile Month, Munich Jewellery Week, Tel Aviv Biennale of Crafts & Design 2020, and many others.