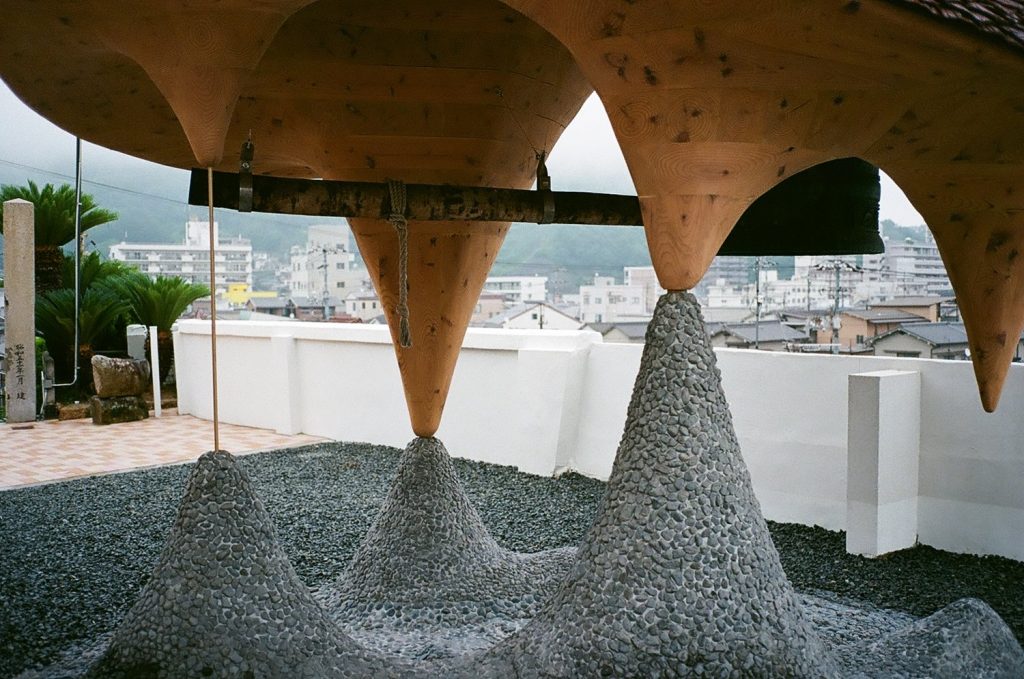 Shoumyouji Temple is located in Kure City, Hiroshima Prefecture, and Onishimaki+Hyakudayuki Architects designed the new bell-ringing hall. The template is built on reclaimed sea land and the surrounding mountains. Climbing the lengthy steps to the temple, one can see the bell-ringing hall and the sea in the distance, with the sound of bells reverberating towards the sea and town.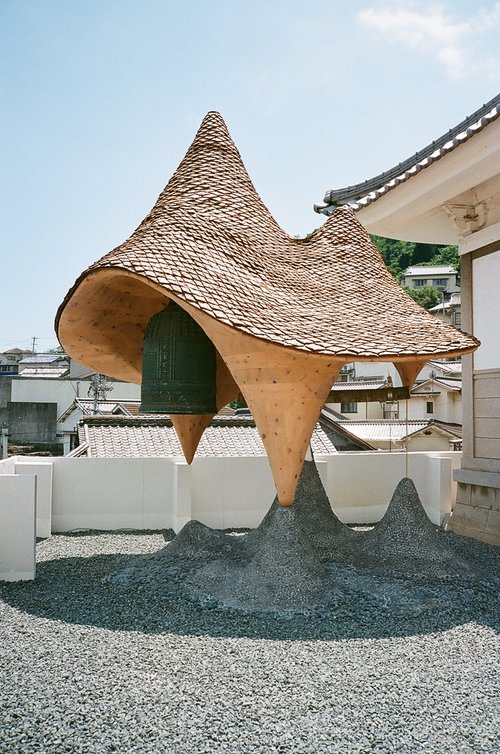 Firstly, Onishimaki+Hyakudayuki Architects recommended a modest building that respects the existing bell-ringing hall, but the monk requested them to create something that would catch people's interest. The area beneath the roof where the bell is hanging is a cave-like extension of an existing stone wall with a peculiar roof that mirrors the curve of the surrounding mountains.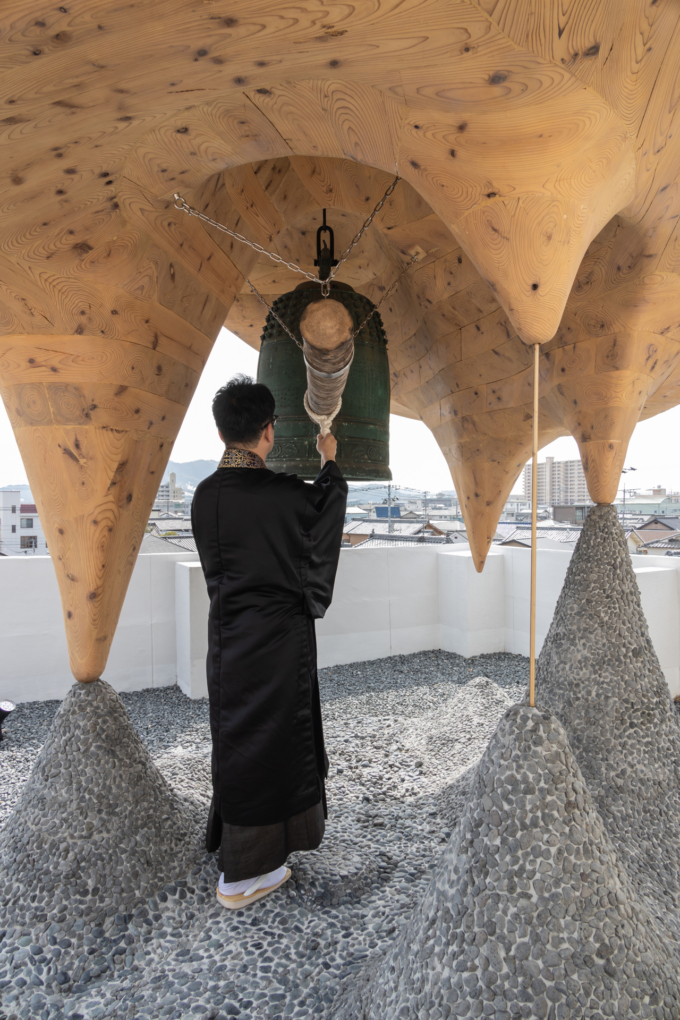 Onishimaki+Hyakudayuki Architects chose to stack wood in the Jenga technique and carve out the form of 3D. They created a 1/5 size mock-up with a real little bell hanging from it for the monks to view, ultimately completing the design.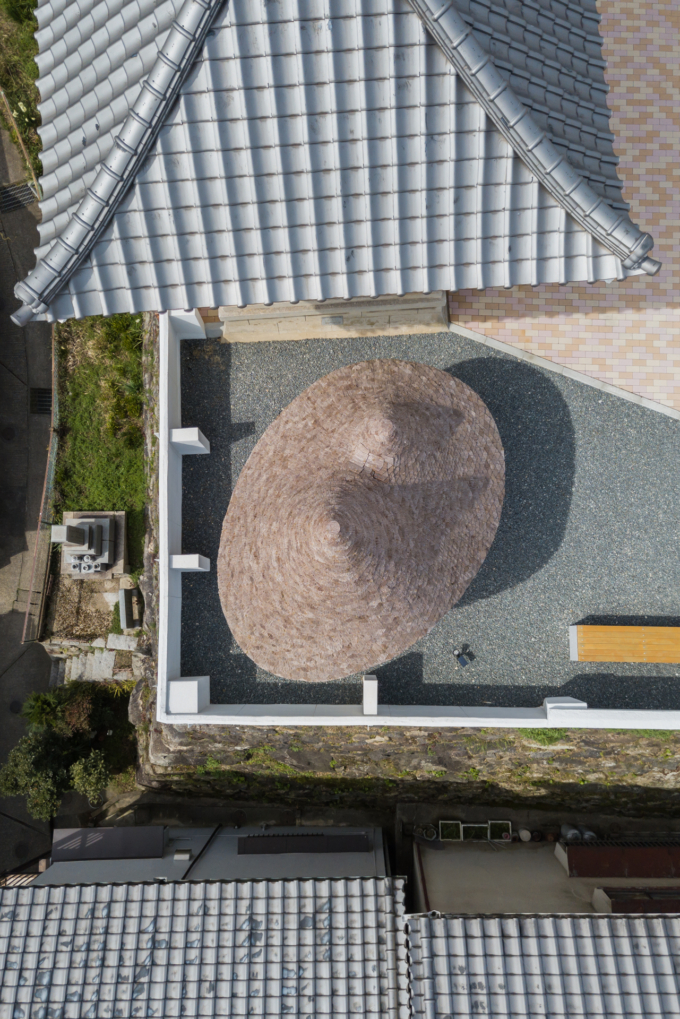 Onishimaki+Hyakudayuki Architects used cedar bark for the roofing so that the trees appear coated in a thick coating of bark. Each piece of cedar bark was cut by hand in a workshop and put onto the roof with the full collaboration of the people of Kure National Institute of Technology. When looking at the roof, one can tell that every piece of roof material was handcrafted with great care, giving the bell tower a feeling of presence.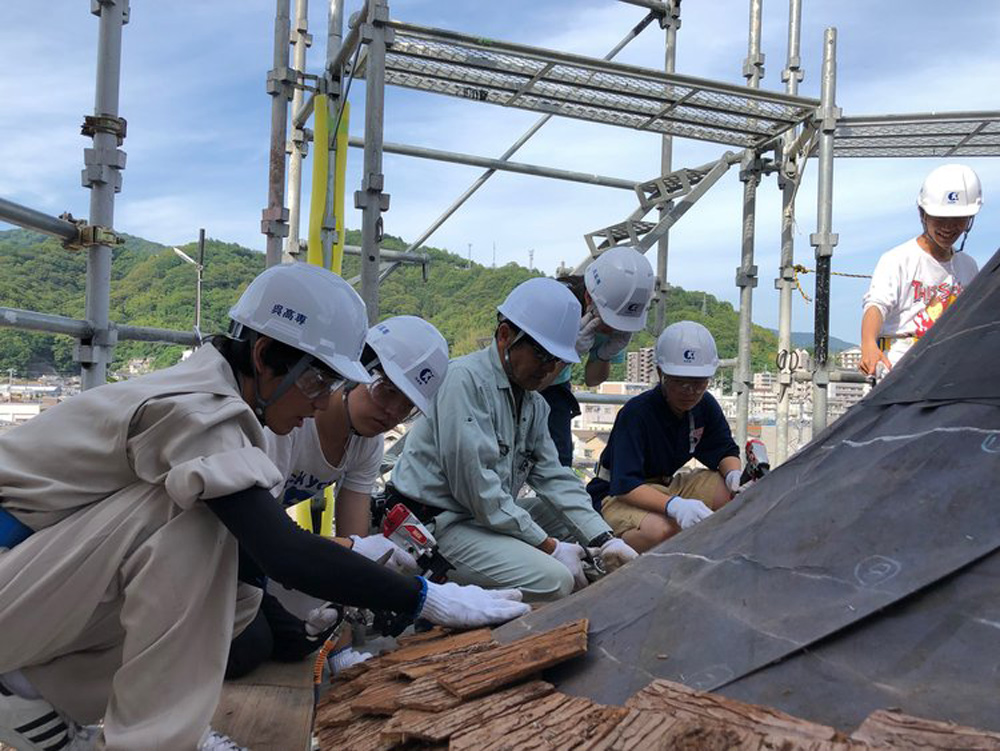 Project Info:
Design: onishimaki+hyakudayuki architects / o+h
Timber Structural Materials: Shelter
Location: Kure City, Hiroshima Pref.
Site area: 1,669.91 sqm
Building area: 9.35 sqm