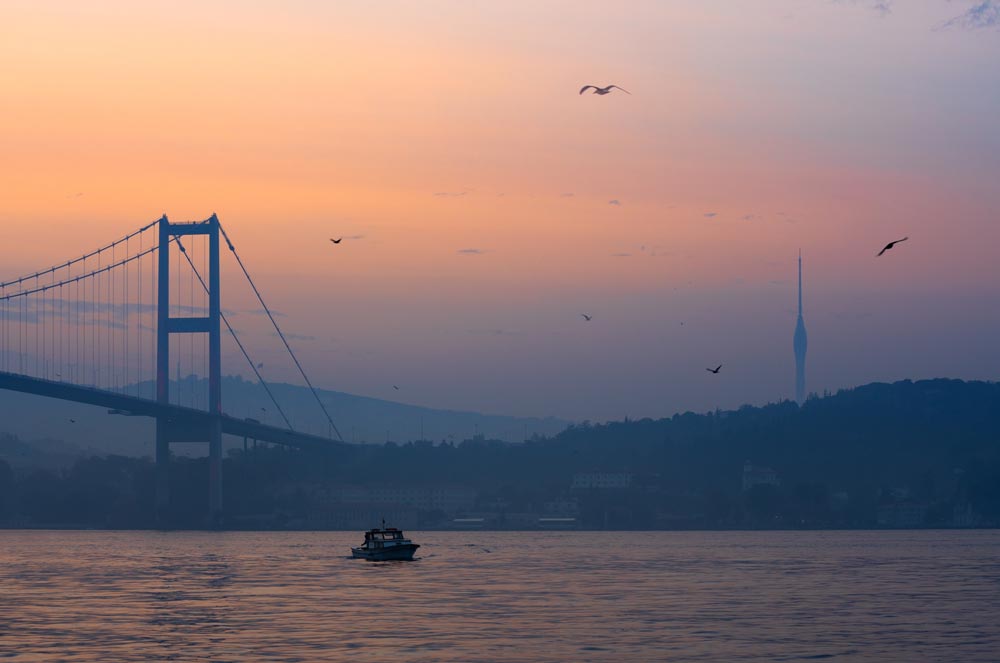 A sculptural and organic ultramodern obelisk unveils to define Istanbul's city profile, invigorating a sense of motion and rhythm. Melike Altinisik Architects conceived the Istanbul Tower reflecting the contextual scenario and natural setting.
A wavy pattern encased within the urban fabric stands strikingly tall, revelling in its twists and turns. In addition, the architectural embellishment entertains elegance and beauty composed using math computations and geometric analysis. The prime design factors indeed invoke the movement of the wind, flowing terrains and scenic vistas. The innovative segments are coupled with inhabitable spaces within, attached to the tower's core.

Advanced engineering techniques, features, planning, and construction methods are persuaded to seek the architects' ultimate vision. 'A building that turns into a space of dialogue and exploration' quoted by MAA reflects the inherent ideologies enveloped about the tower. Moreover, the tower houses two stories of 360-degree panoramic views. Subsequently, at this level, a restaurant and observation deck confers into the slender structure with fine dining and savoury.
The Charming Interiors

The interior spaces open to an expansive podium integrated with a public foyer, café and exhibition spaces. In addition, the tower includes unique areas pertaining to futuristic characters involved in the sublime experience. Istanbul Tower indeed create surprising encounters establishing solid relationships at various spots by the assimilation of light, nature and spatial configurations. Moreover, these novel philosophies alter human perspectives and drive them to think differently and be hopeful.

The interior segments in white bands, bend and bulge and bow in parametric arcs enhancing the spaces' fluidic motion. Furthermore, these frames even curved to form furniture and décor at the peripheries. The new landmark structure coupled with functional aesthetics dwell in its glory, emanating signals and network waves to transform the world. The Istanbul TV and Radio Tower expect to open doors in the late spring of 2021.
Project Details
Architect: MELIKE ALTINISIK ARCHITECTS – MAA
Location: Istanbul, Turkey
Director: Melike Altınışık
Design Team: Melike Altınışık in collaboration with Daniel Widrig
Architects: Özge Çağlayan, Tuğba Okçuoğlu, Ayça Yontarım
Photography: NAARO
Area: 29000m2