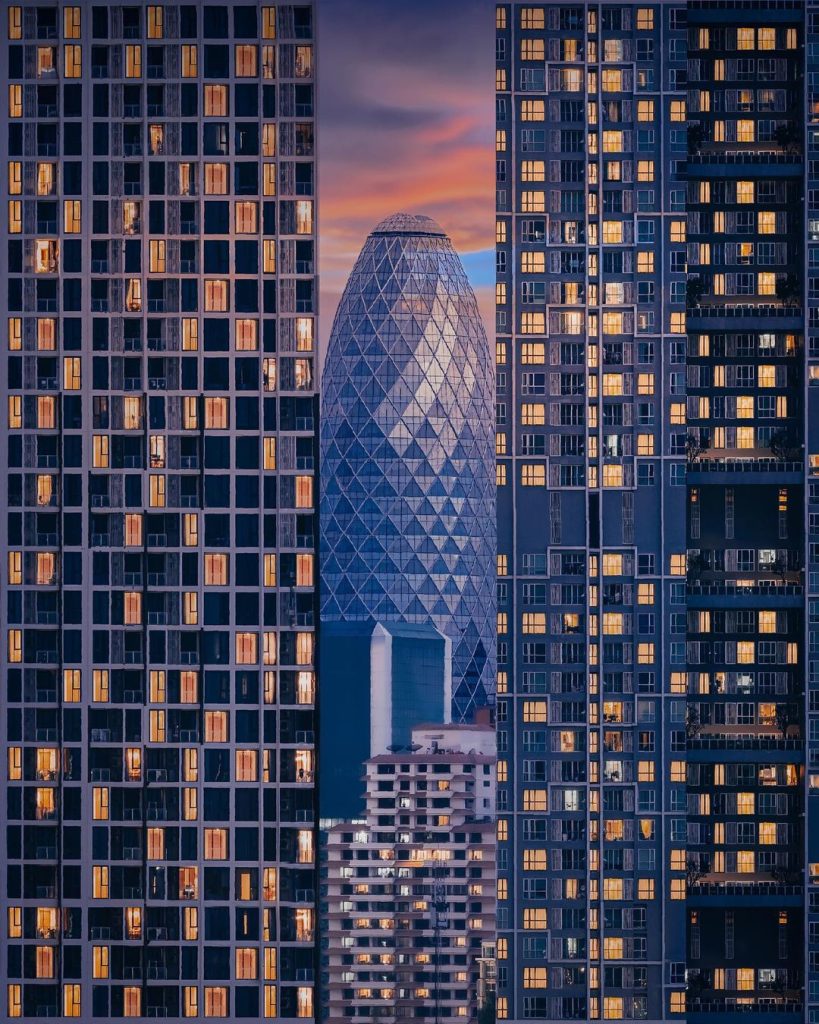 Did you know the world's one of the oldest surviving photo taken in the 1820s is an example of architectural photography? Yes, architectural photography has been a popular medium of expression of art for years. It is an art of documenting the built environment, after all, buildings are also a form of art. Throughout history, architecture has been a cultural symbol. It holds political, social, and psychological significance in society. Thus, architectural photography developed as a mode of documentation and has now evolved into a niche art form in itself.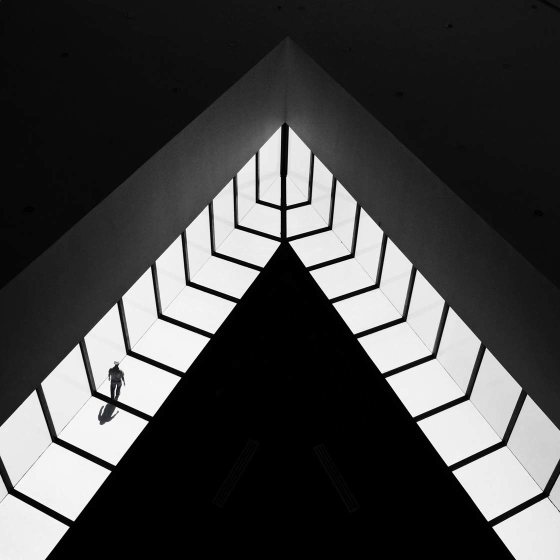 Buildings are something that cannot be moved, the subject cannot be placed against different backdrops. Hence, it requires immense effort to capture something stationary from different perspectives and angles. Moreover, architectural photography is not limited to buildings but involves cityscapes, bridges, and structural elements as well.
Architectural Photography & Its Challenges
As discussed, capturing something for which the location or the backdrop is going to be the same, is indeed a challenge. Exploring different angles of looking at the facade thus is one step toward innovating in architectural photography. Architectural photographers try to capture buildings from different angles, lighting, and shadows. Thus, day, time, angle and weather become the driving forces in this genre.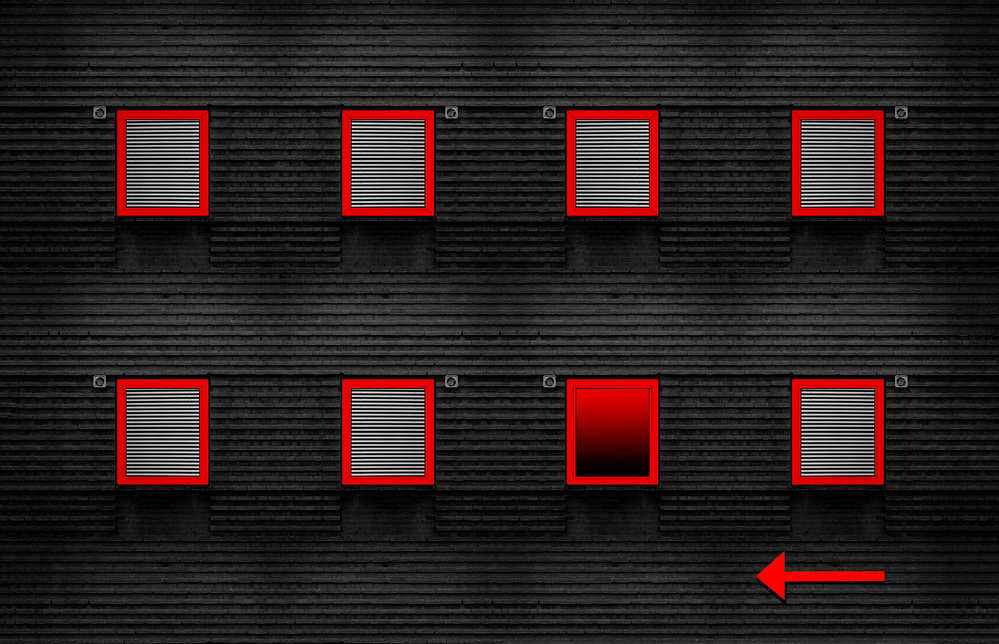 Moreover, details and materials also play a pivotal role here. Capturing intricate details of the building facade from different perspectives helps add depth to the images, communicating the design better through imagery. Moreover, when it comes to capturing public buildings and cityscapes, one grave challenge is the presence of people. It requires immense Knack to get the right shot with the focus on the structure and maintaining that right scale about human scale. Moreover, certain materials like glass can result in glare in photography. Thus, maintaining the correct lighting and right exposure is another challenge.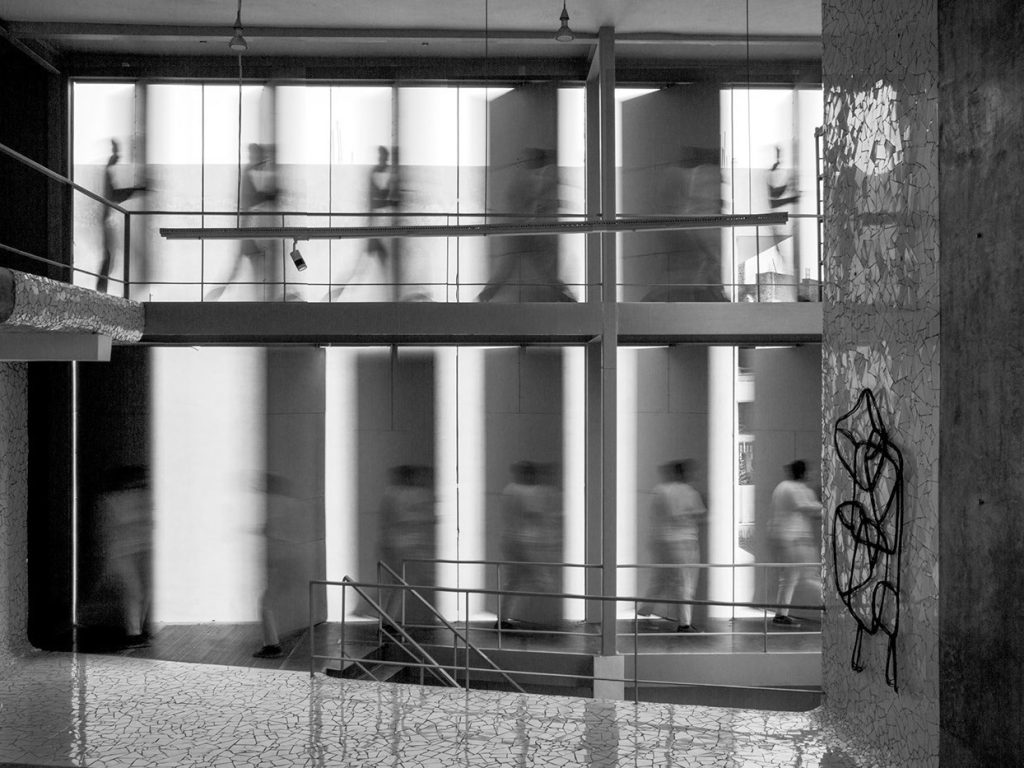 Architectural Photographers
In this digital age, photographs hold much more importance on social platforms how "Instagramable" space is the new question. Amidst this buzz of Instagram, architectural photographers have created a stir with beautiful captures of spaces around the world.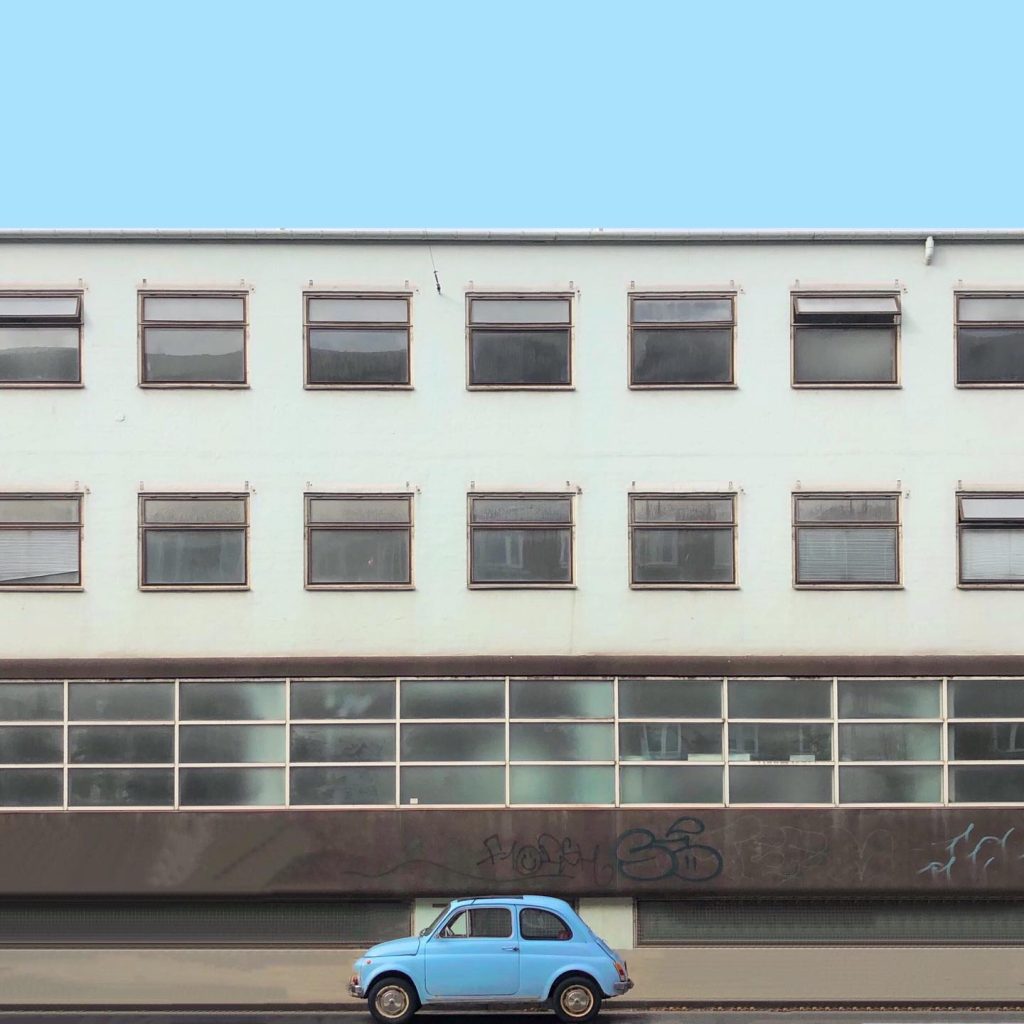 Let us have a look at some well-known architectural photographers on Instagram, that you got to follow for your daily dose of architectural photography:
1. Kyle Jeffers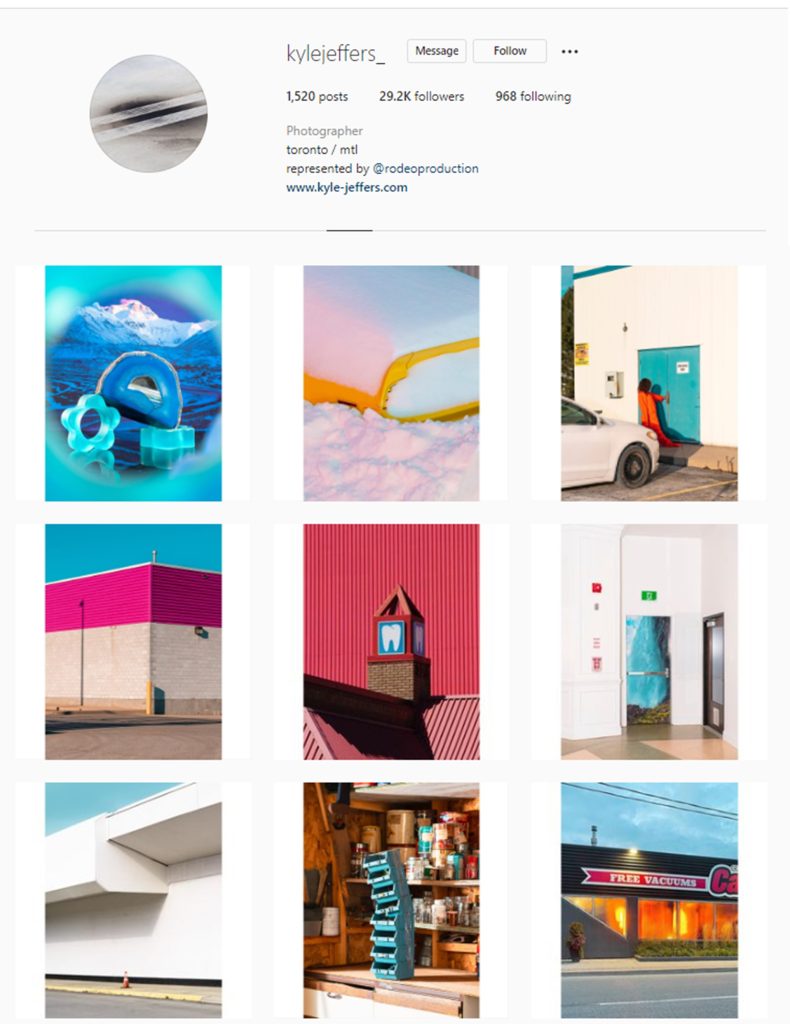 A portrait and architecture photographer, Kyle Jeffers is known for his many photo series depicting building facades, sculptures, and warplanes. His Instagram is famous for the bright and simple imagery using the sky as the backdrop. His photography predominantly captures the distinct line between the sky and the building, adding depth and contrast to the images.
2. Saurabh Suryan
Saurabh Suryan's photography is doing rounds on the internet for the visual dialogue of spaces documented in his photography. His work reflects the flexible and fluid workflow of the generation and trending design elements. His works stand out from the general architectural photography domain as they are not just photographs of 'buildings'. It rather involves dissecting architecture, the built forms in the frame, and capturing the larger scheme, capturing the involvement of the built with the unbuilt.
3. José Luis Sáez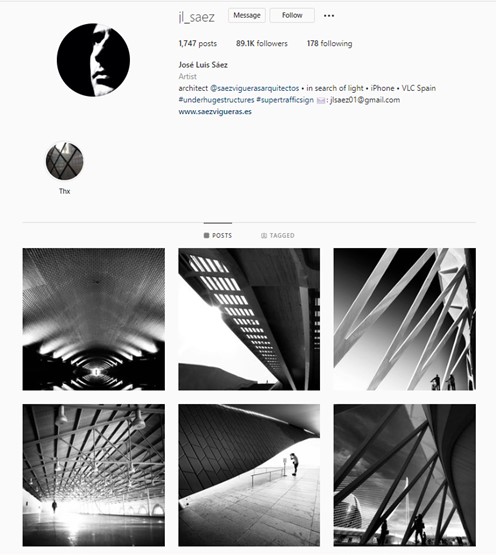 What makes José Luis Sáez a noteworthy architectural photographer? is the fact that he is an iPhone photographer. His works majorly comprise monochromatic, black and white pictures; thus focusing on contrast and textures. The addition of human silhouettes in his pictures adds a sense of scale to his pictures. This also renders a sense of mystery to these pictures. José Luis Sáez is famous on Instagram as his art communicated well with the audience. The use of leading lines and perspectives guides the audience throughout the space, just through his work of photography
4. Fernando Guerra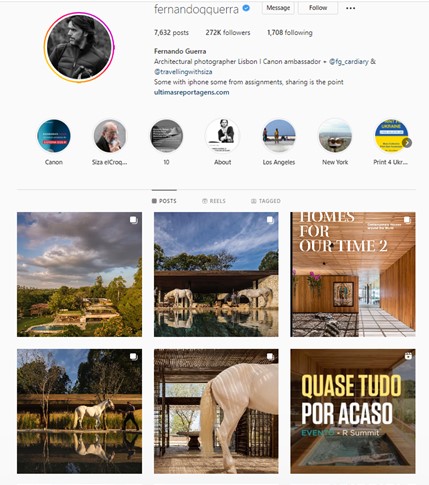 Fernando Guerra's photography explores unconventional angles of the building. His photography is an example of a conscious approach to architecture. This is depicted in his works by reversing the purpose of each subject. Moreover, he usually includes humans in his frames, to add a dramatic scale to the scene.
5. Karen Vikke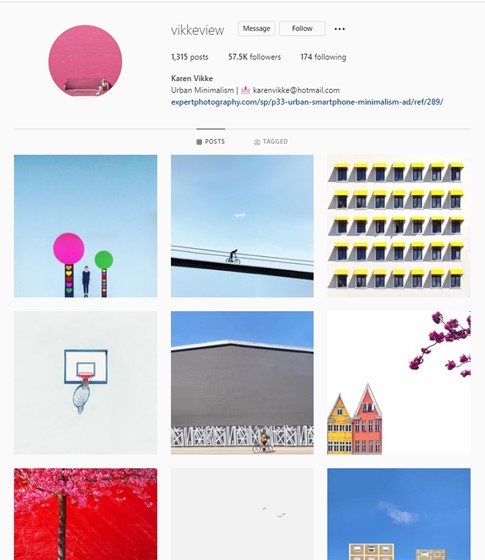 Karen, a minimalist architectural and urban photographer also uses an iPhone. The contrast between the sky and the built forms is the point of focus in her works. Moreover, the use of vivid colors to highlight the aesthetics and playfulness of spaces is another typical feature of her art.
6. Pascal Krumm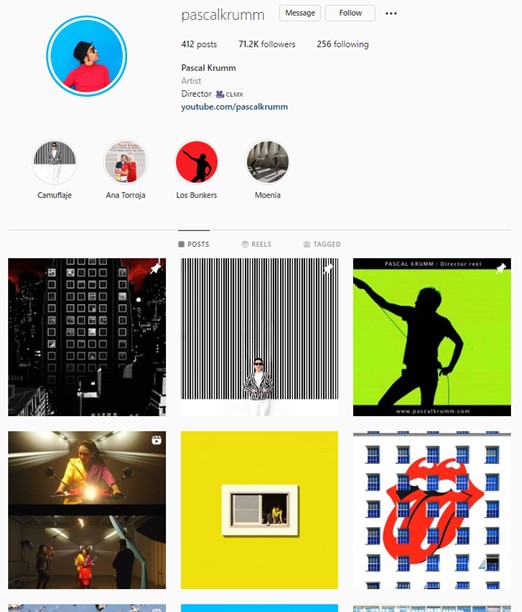 Apart from Instagram, Pascal has made his name on the video streaming site, YouTube as well! His works depict breathtaking views and colorful subjects. His photography is known for having models pose in front of buildings and urbanscapes. Thus adding a sense of movement to the images.
7. Paul Eis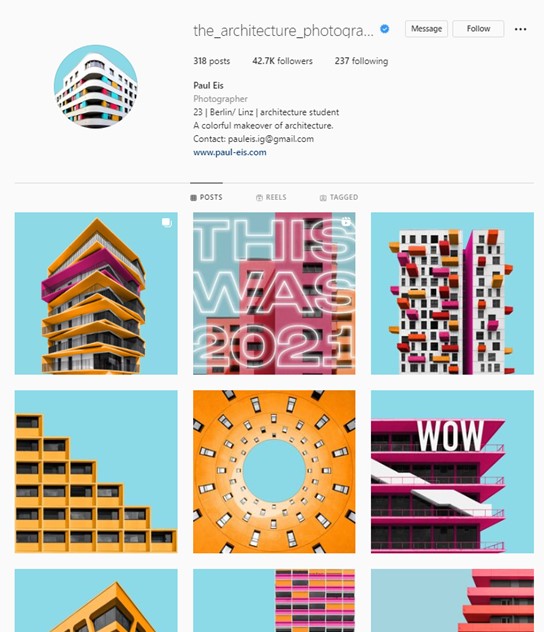 Paul Eis a German architectural photographer took the internet by storm through his colorful architecture makeover series. He finds grey buildings boring, so he resorts to adding a pop of color to his shots through Photoshop. The results? Paul's playful technique has added an aesthetic appeal to the otherwise monochromatic buildings.
8. Clemente Vergara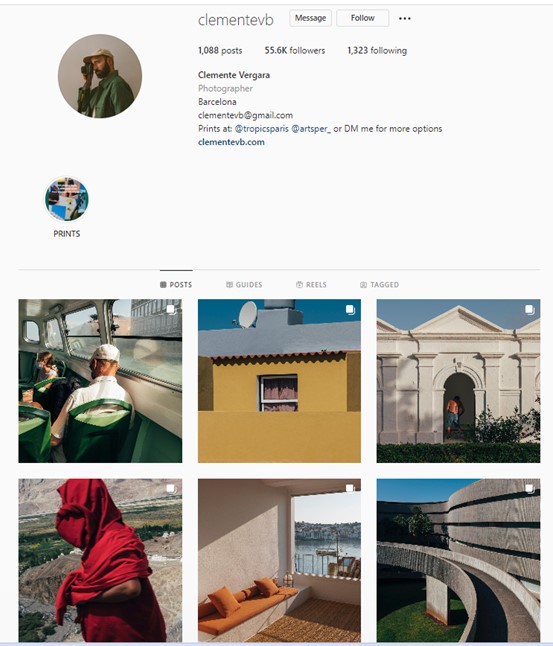 Barcelona-based architectural photographer Clemente is famous for experimenting with forms and patterns. His works usually showcase engaging and dynamic compositions, capturing a modern and refined edge. He makes use of perspective and leading lines to put the viewers in awe.
9. Kan Kankakee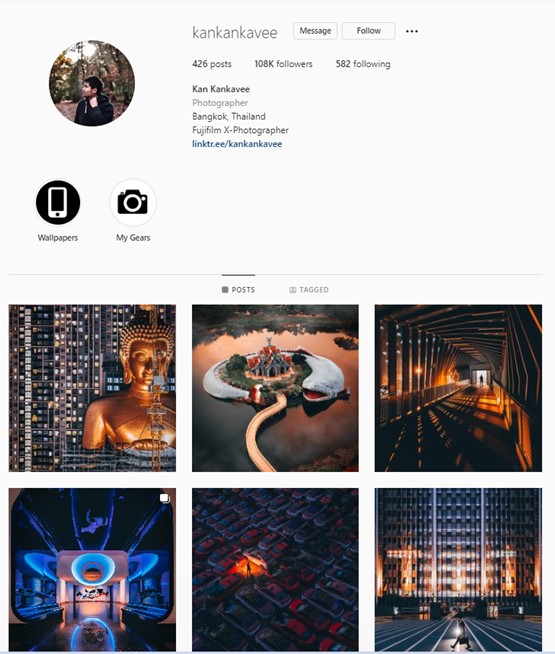 Thailand-based architectural photographer Kan has a beautiful set of works covering streetscapes, travel stories, and architectural marvels. Kan's works usually depict building from a bird's eye view adding an alternate perspective to architectural photography.
His photography is always full of life, adding a sense of scale to humans in his frames.
10. Inge Schuster
Inge Schuster is famous for his photography wherein she transforms built forms into art forms. She is extremely good with compositions and most of her images are achromatic. But she is also known to have a good understanding of colors. Inge has some extraordinary works with one or two accent colors in the picture. Moreover, her works often include human silhouettes to make her photos more realistic.