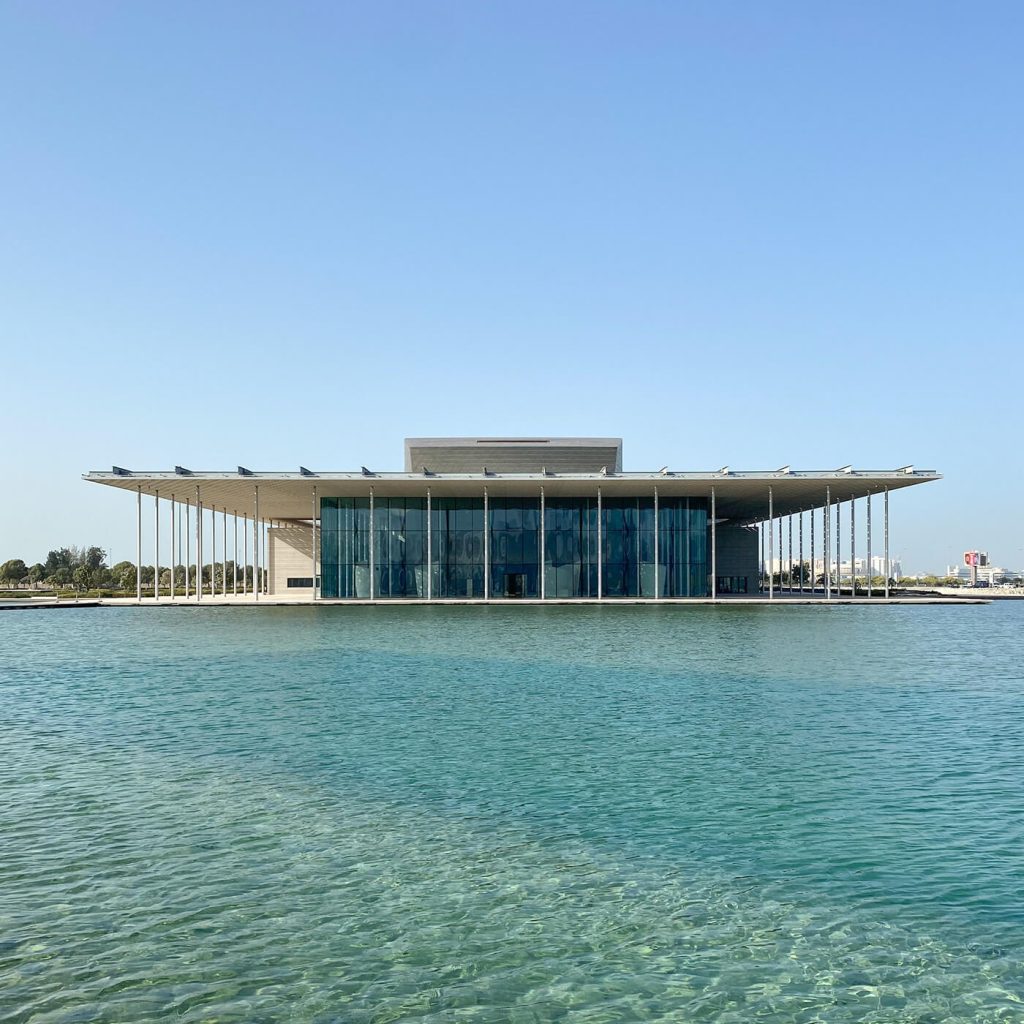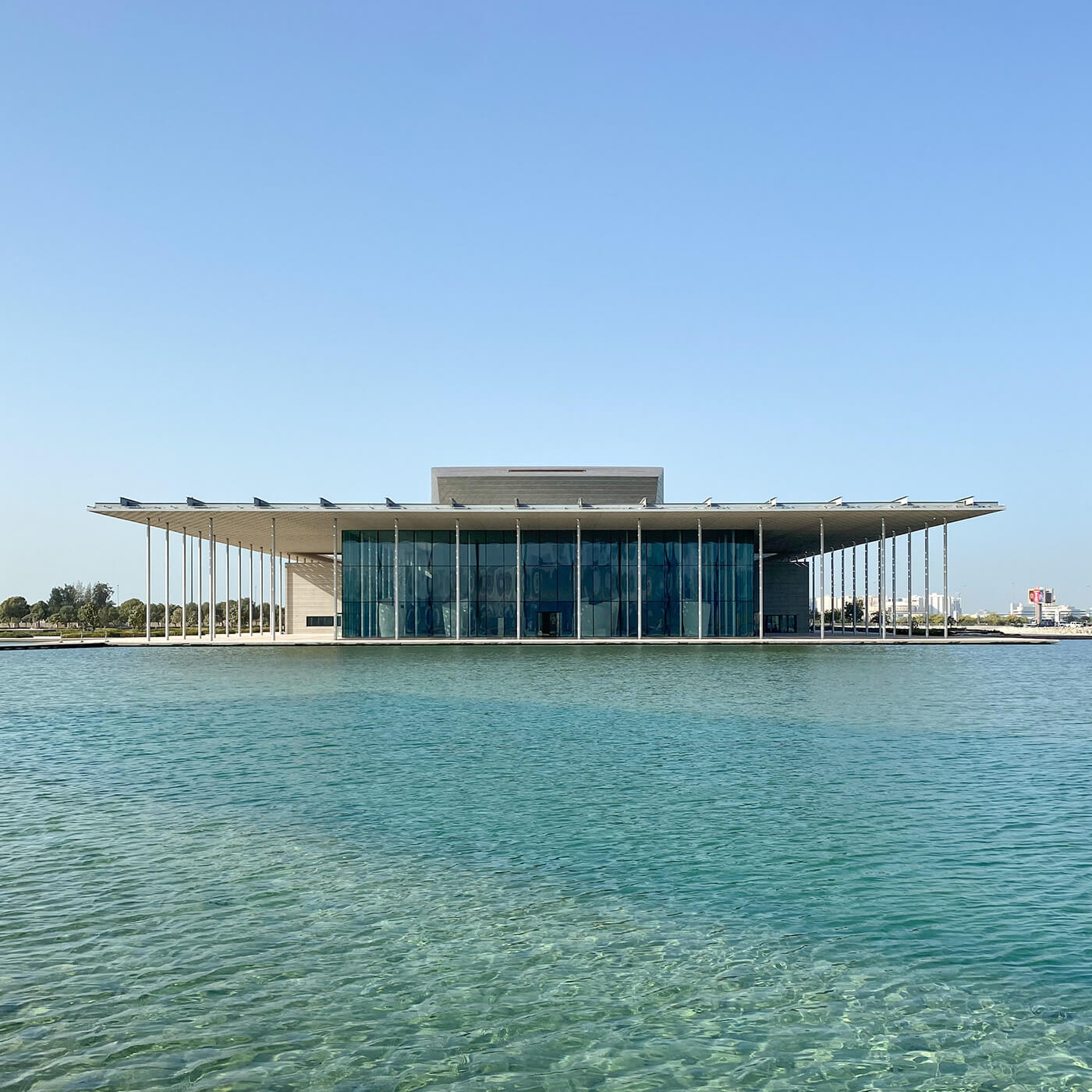 The Bahrain National Theatre, which seems to float in the waters of the lagoon, together with the National Museum creates a cultural hub in the center of the kingdom. The theater is an area where artistic and cultural dynamics come together in the center of Bahrain. Designed by Architecturestudio in 2016 for the Ministry of Culture and Ministry of Labour, Kingdom of Bahrain.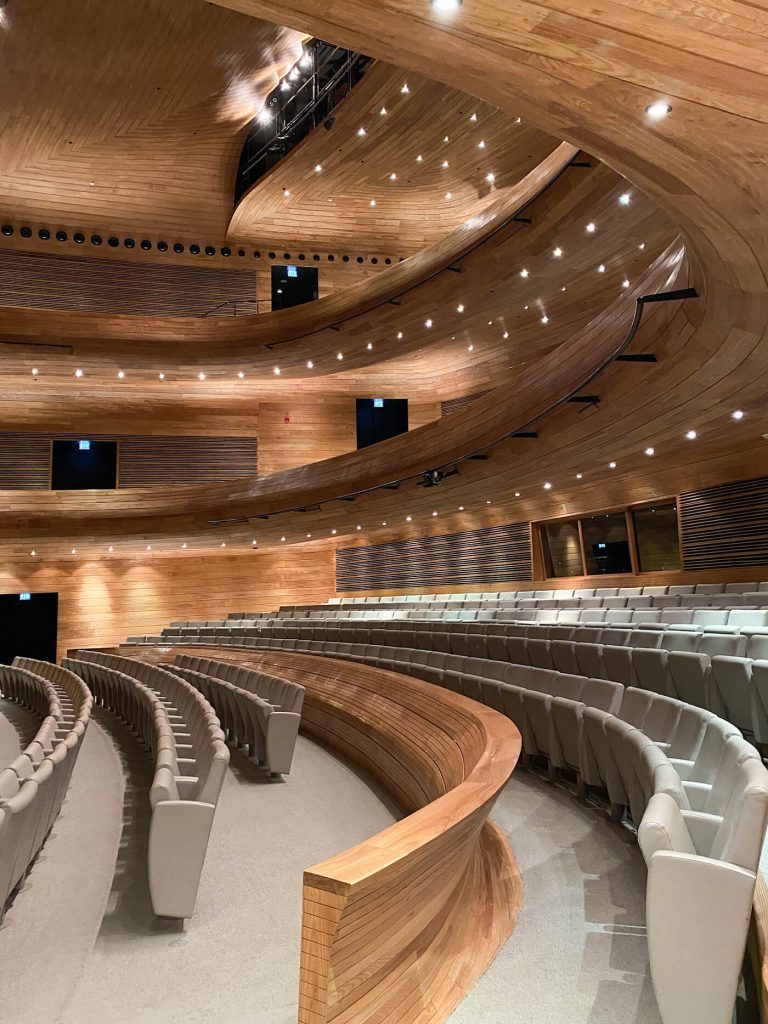 While the National Museum symbolizes a public space and local values; the theater appears as a cultural center. The theater was designed with a vision to show the power and prestige of the kingdom as an example in the world.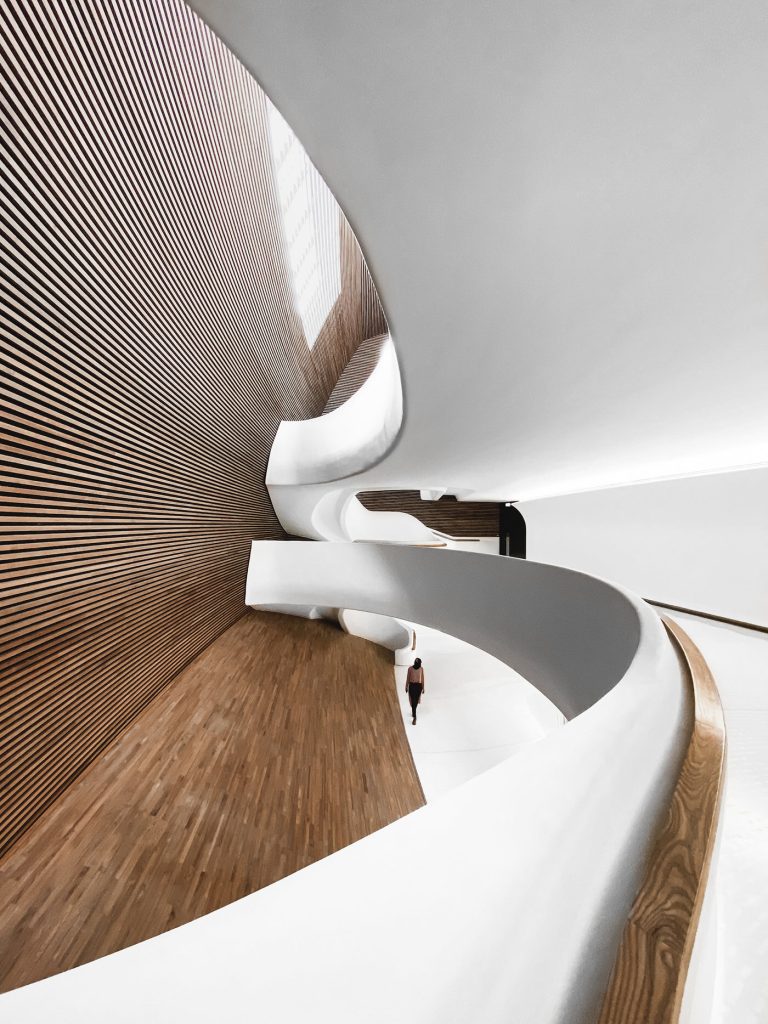 A 750-seat auditorium for play, minor symphony concerts, conferences, jazz, and other events, as well as a 150-seat flexible studio theatre for conferences, drama, and ceremonies, are included in the building. The public main entrance of the building is by the lagoon and the Manama coastline. The interior materials of the building were chosen to create a perfect resonance.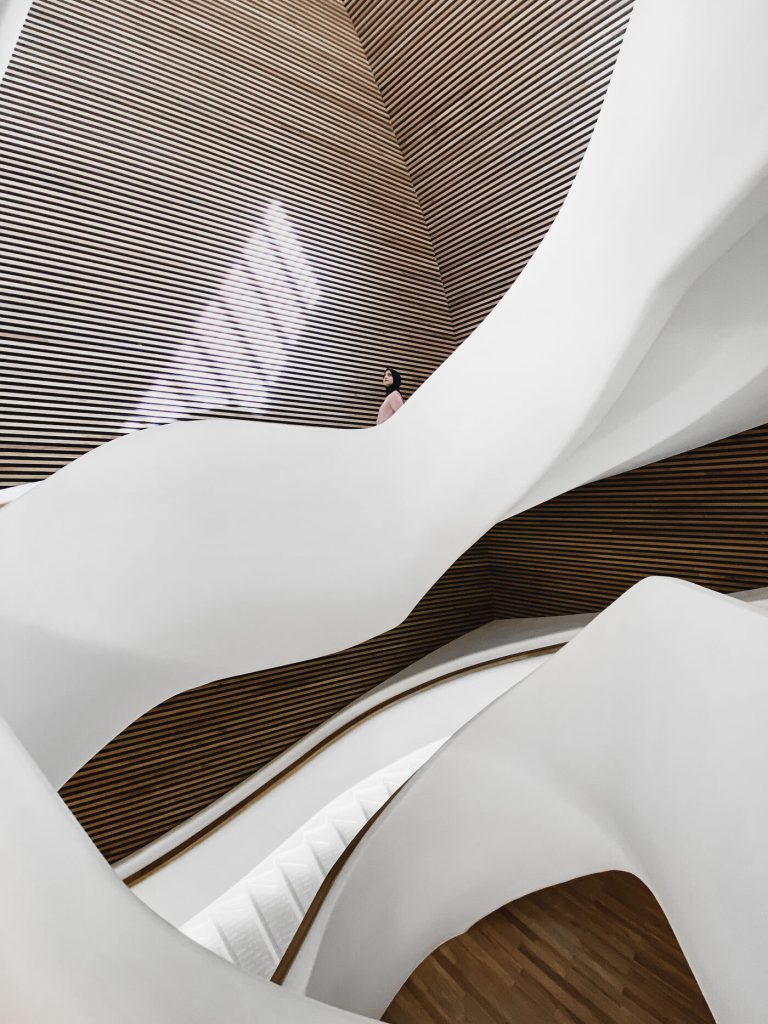 Inside, the organically curved space, totally encased in elmwood for its outstanding acoustic properties, is reminiscent of the inverted hull of "sambuks," historic sailing ships previously utilized for pearl fishing, which is still a world-renowned local resource for the kingdom.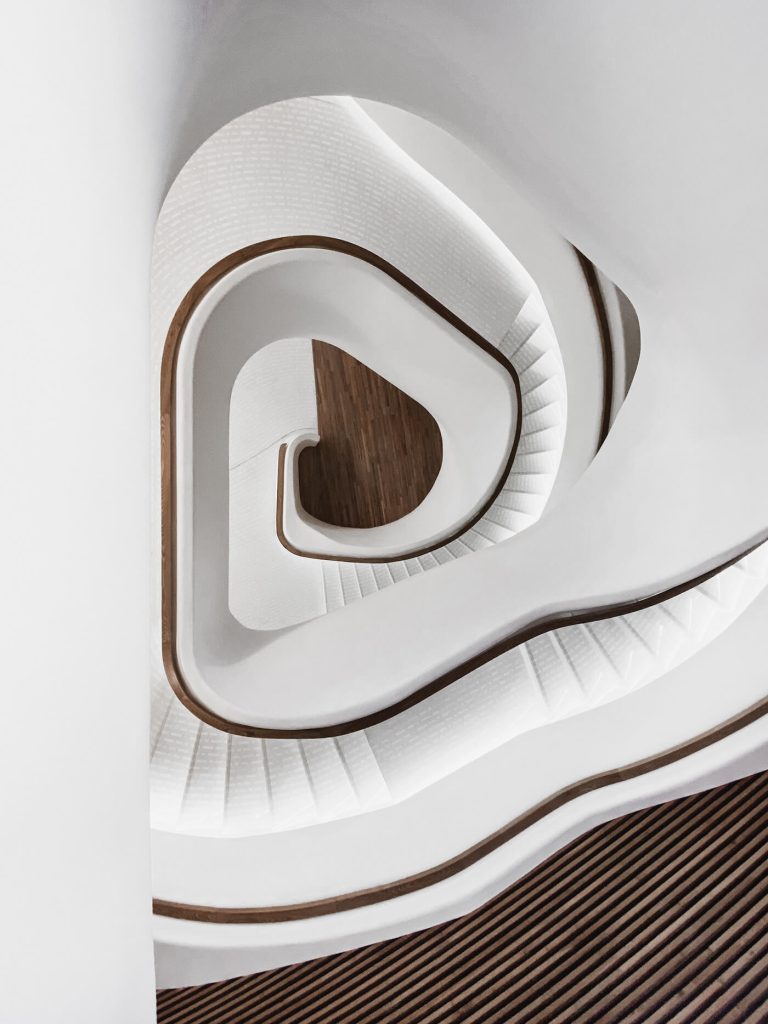 The theater erupts from the lagoon, suspended between land and sea, in a unique, virtually exclusive interaction with the clean waters of Manama and the neighboring National Museum.
The indoor activities are visible through large glass walls that display the internal volume of the main hall's stainless steel hull. The huge awning that spans the whole project as well as the forecourt shapes the theater's unique architecture. This open-work aluminum fabric is critical in regulating the region's bright light and scorching heat.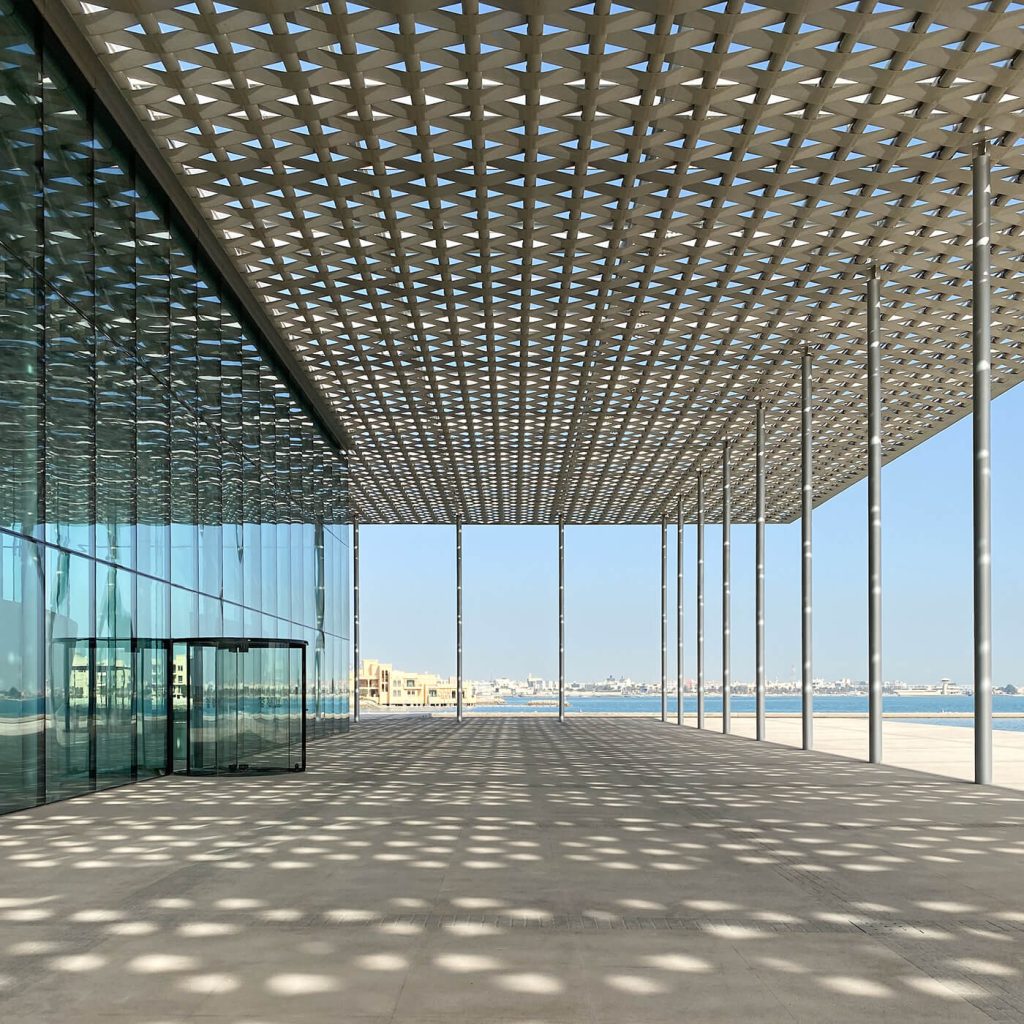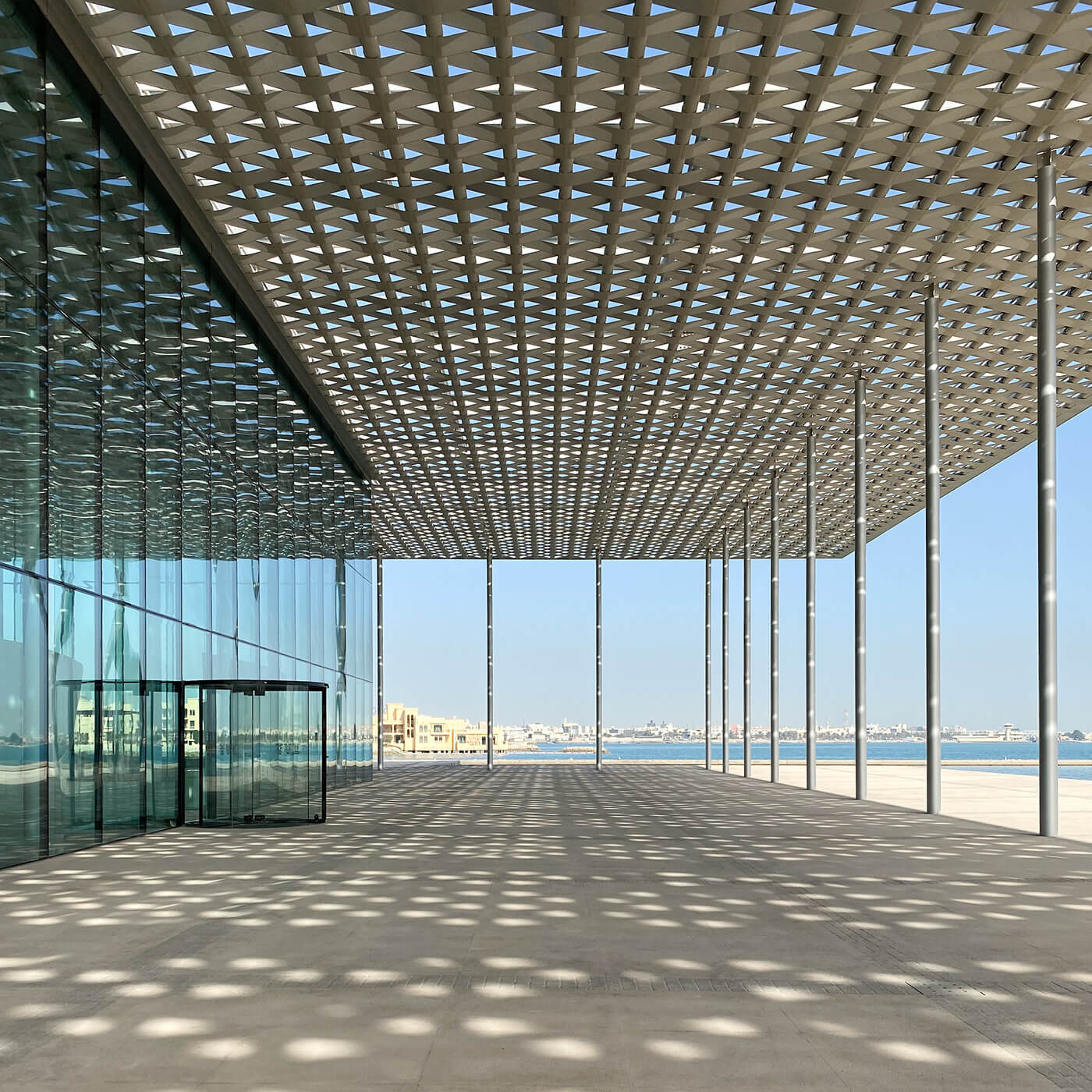 The canopy, inspired by the country's traditional wickerwork roofs, widens the outside pathway and fully opens out to the ocean.
Project Info
Architects: Architecturestudio
Client: Ministy of Culture and Ministry of Labour, Kingdom of Bahrain
Location: Manama, Bahrain
Area: 10370 m²
Year: 2016
Local Consultant: Atkins
Lighting Designer: L'Observatoire
Acoustics: XU – Acoustique
Engineer: Setec
Photography: Nour El Refai