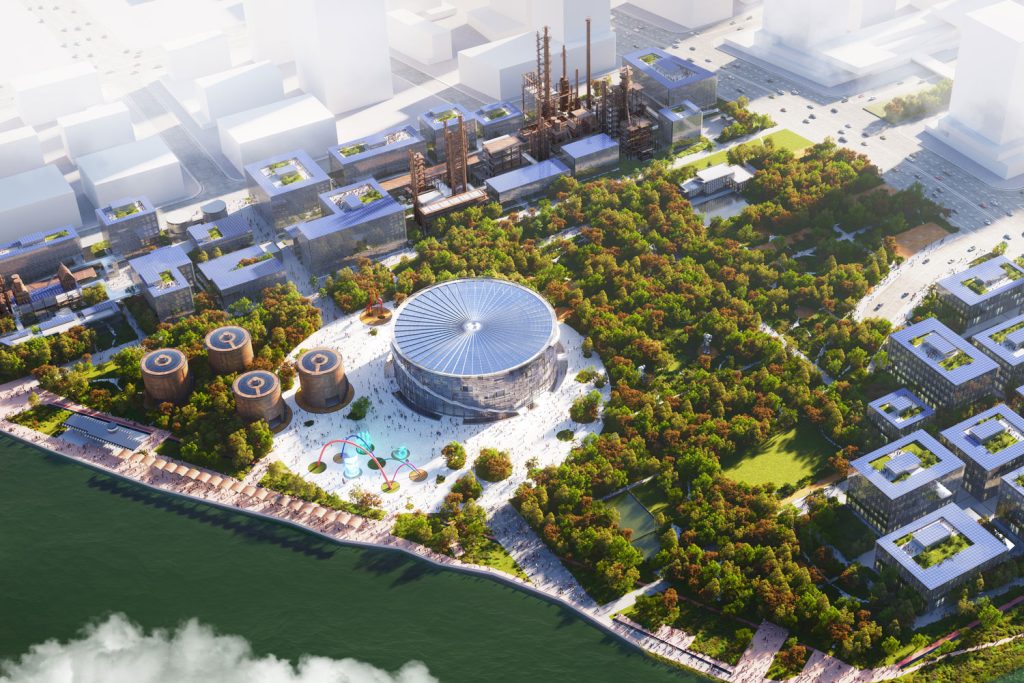 MVRDV has won the competition to design the Hangzhou Oil Refinery Industrial Park, which will restore a former industrial neighborhood along China's Grand Canal's southern terminus. The project contains offices, shopping, and a wide range of cultural activities situated in a natural setting intertwined with vestiges of the past, with an eye-catching art and science museum at its heart.
Hangzhou is located near the canal's southern end, and the roughly 18-hectare site, which was previously occupied by an oil refinery, is symbolic of the canal's past. The facility is now closed, and most of the structures that originally stood on the site have been dismantled, with the exception of a few big refinery buildings and several oil storage drums. MVRDV's design, created in partnership with Openfabric, intends to demonstrate the possibility of industrial-to-cultural conversions. Furthermore, the design prominently incorporates renewable energy sources in order to serve as a model for the transition from fossil fuels to sustainable energy.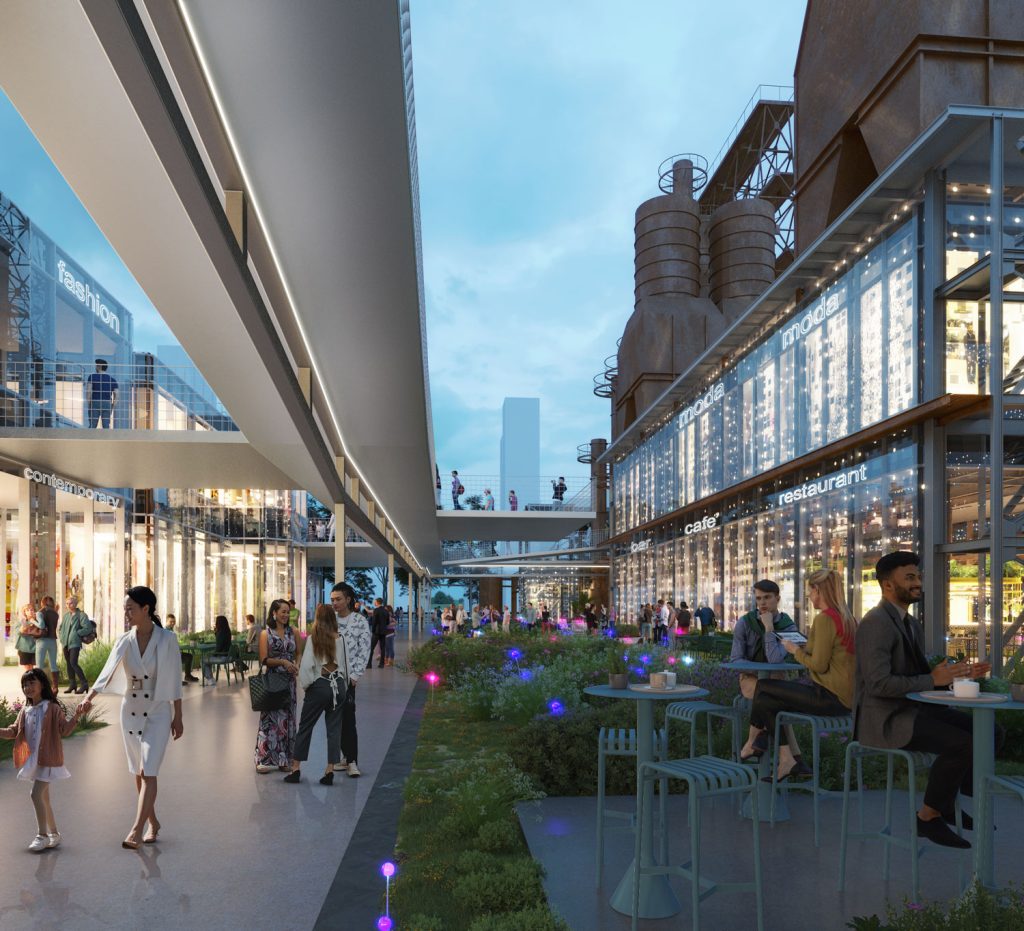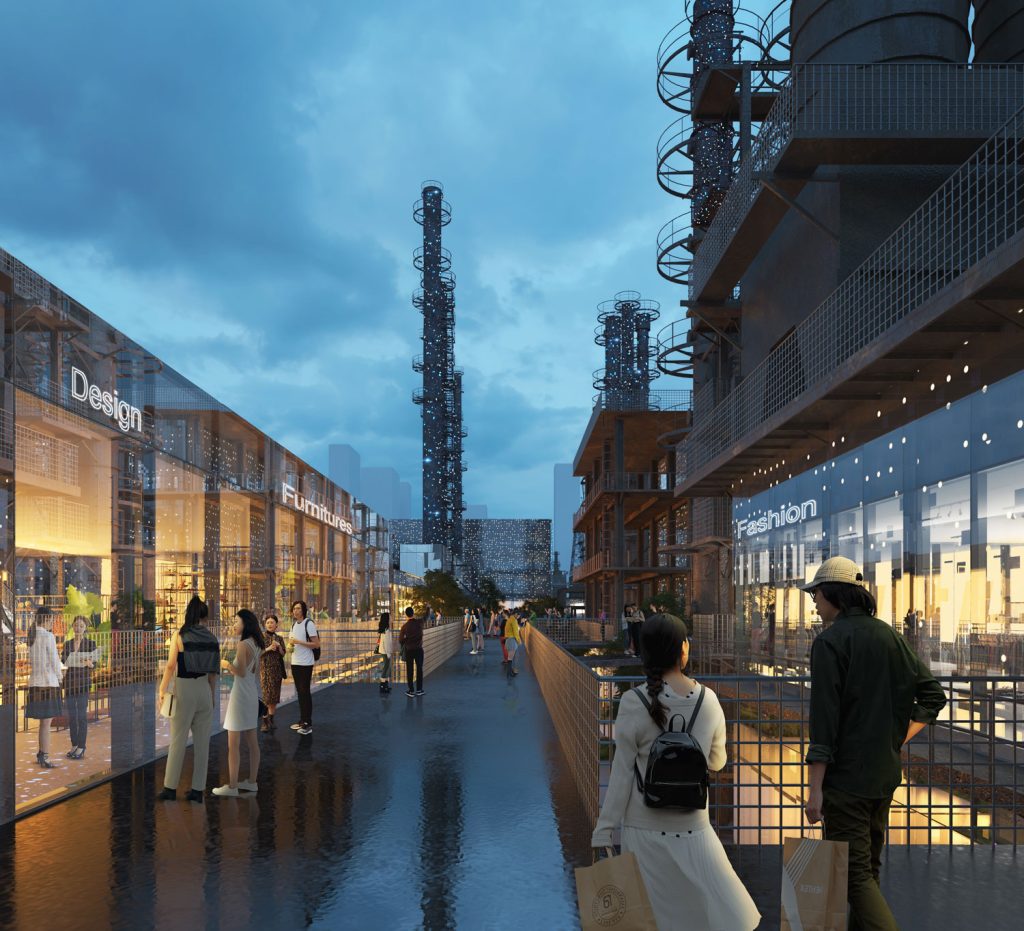 The Art and Sci-tech Centre, a new museum with a cylindrical facade, is envisioned as a massively scaled-up reproduction of the silos that originally dotted the site. The basic façade conceals a very complicated interior: an off-kilter stack of long, rectangular boxes houses artists' studios, offices, and commercial spaces above a circular exhibition hall that is partially submerged below ground level. The tops of the boxes form a series of terraces linked by steps and bridges that serve to animate this public space within the museum, allowing for performances, large-scale exhibits, or events.
The museum's exterior façade is porous, enabling winds to pass through. The area inside the boxes is therefore passively heated and cooled, changing somewhat in temperature depending on weather conditions but acting as a thermal buffer to drastically reduce the energy necessary to properly heat and cool the building's planned regions inside the boxes.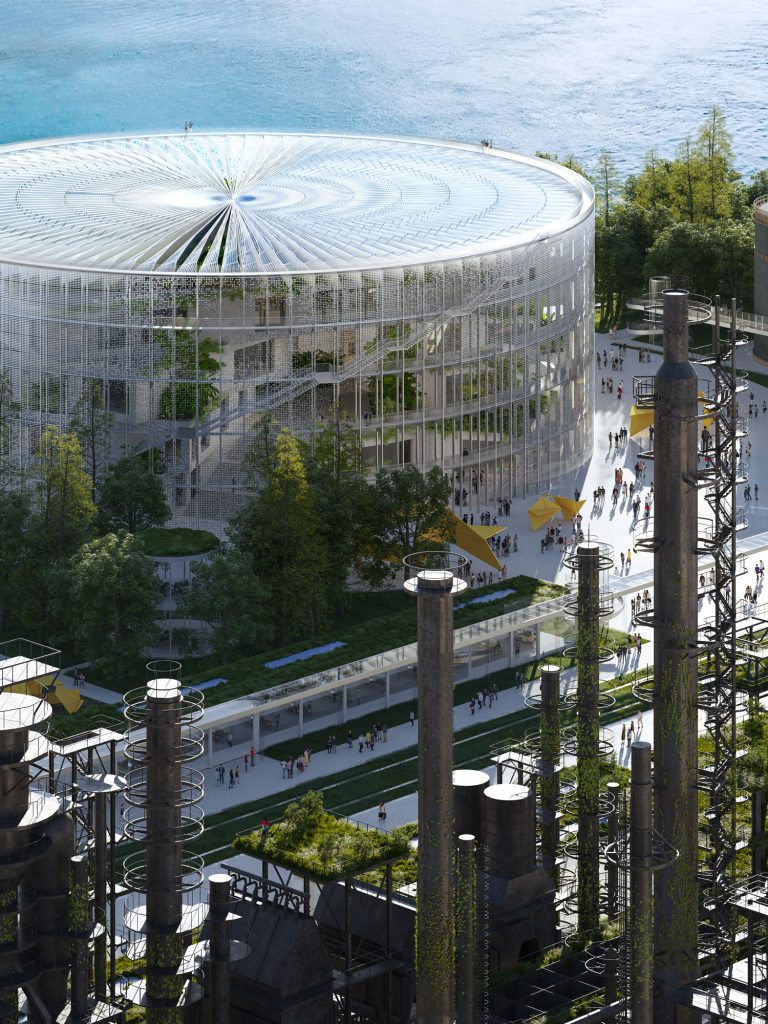 "As a planet, we know we need to move on from oil on a massive scale", says MVRDV founding partner Winy Maas. "But that raises the question, what should we do with all this infrastructure that was created? It is somehow, at the same time, tempting to make a clean break with history, and romantic to imagine a future where we build upon the ruins of the past. With this project we do both: we incorporate the old industrial structures, while newly built elements – which are clearly distinguishable from the old – show us a better, more sustainable future. The old 'fossils' turn into energetic drums." and added, "The park's natural elements are designed as a parametric forest, with criteria such as a species' contribution to shading the surroundings, food production, or biodiversity algorithmically determining its placement in the park's forest landscape; a new symbiosis."