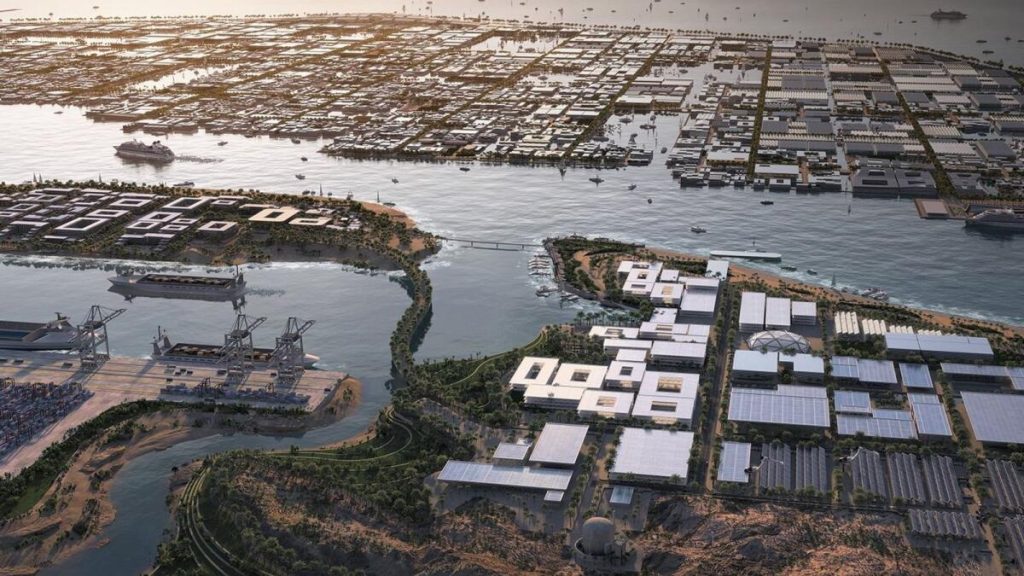 The port, which is located near Oxagon and serves as the principal point of entry to Saudi Arabia's northwest, has been renamed Port of NEOM. The operation of Duba Port was transferred from the national maritime regulator Mawani to NEOM in 2022, in accordance with NEOM's plan and the Saudi Ports Authority's aim to develop local ports into internationally competitive logistics centers.
Nadhmi Al Nasr, Chief Executive Officer, of NEOM, said, "The port will be pivotal to the continued commercial competitiveness, economic diversification, and maritime trade ambitions of the Kingdom. Our vision is to build one of the world's most technologically advanced, efficient, and sustainable ports with the first fully integrated and automated supply chain and logistics network, and this first phase of development is a step towards realizing that. Located on the Red Sea, at the crossroads of global trading routes, the port will be a critical enabler for NEOM and a catalyst for broader economic development in the region. Our investment to date of over SAR 7.5 billion and our intention to open the first advanced terminal in 2025 demonstrates our commitment to the vision."
"The Port of NEOM will be a critical enabler to the overall build, operations, and economic ambitions of NEOM – from the import of goods and materials during the development phase and as a new global port serving the region. This is particularly important as development accelerates and businesses across NEOM come on-stream," said Sean Kelly, Managing Director – Port of NEOM.
The first Container Terminal, with integrated supply chain and logistical solutions, will be operational by the beginning of 2025. When finished, the port will be the world's most sustainable next-generation port, operating at net carbon zero levels with 100% renewable energy at the source.
In October 2022, drone footage revealed by OT Sky that the building of the NEOM's mega-projects has begun, with excavators digging a wide trench in the desert and lorries transporting rocks and sand.  Here are images of NEOM's mega projects' construction process.