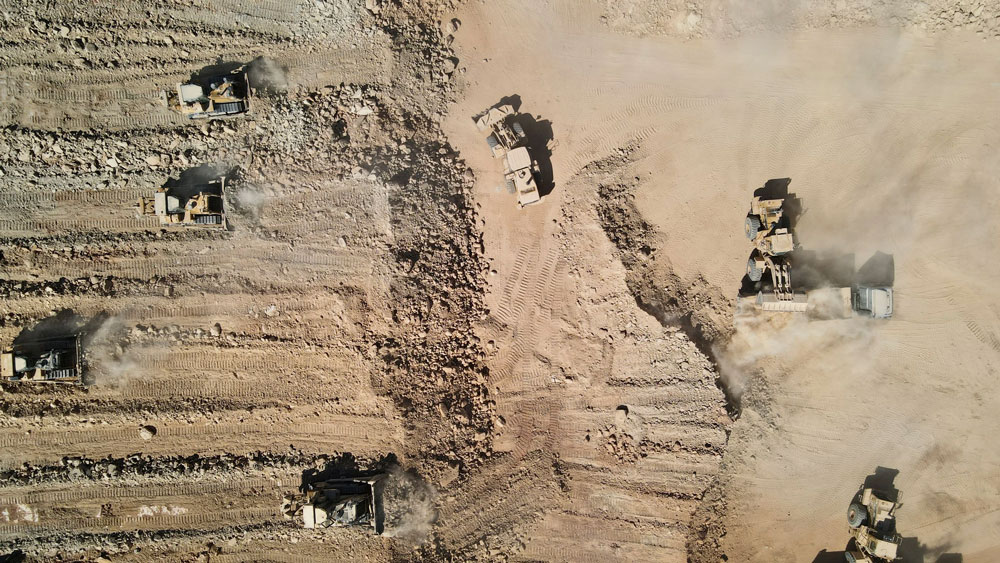 Aerial photography company OT Sky released NEOM's The Line, a mega-project, current situation drone photos. The drone shots show the construction of The Line, which was part of the development in the Saudi Arabia desert.
In the photos, countless excavators can be noticed drilling a wide linear channel in the desert. The photos look like an underground transportation system project.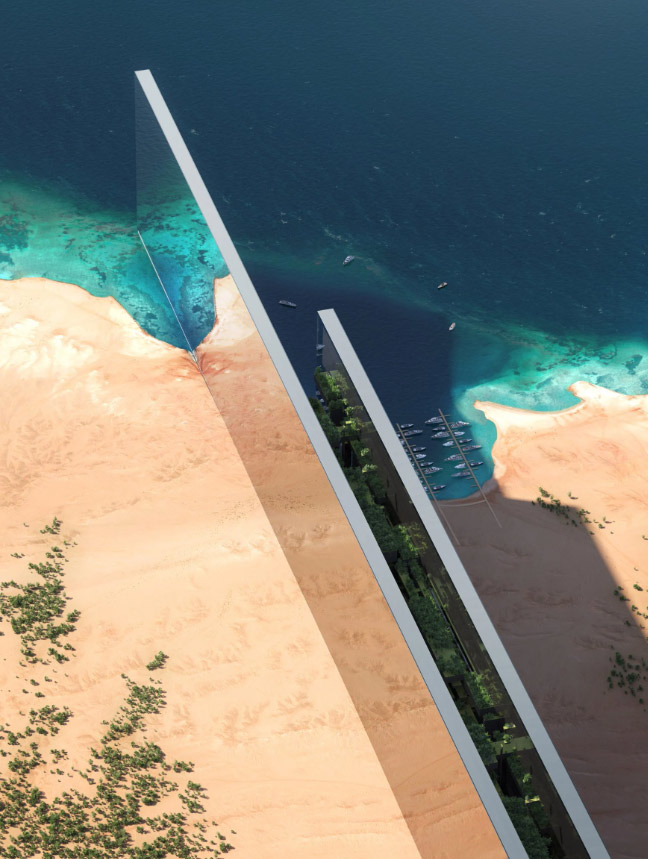 The Line is a humancentric futuristic city concept created by NEOM in Saudi Arabia and was published on January 2021 by Prince and Chairman of the NEOM Board of Directors Mohammed bin Salman as part of Saudi Arabia's 2030 Vision plan. The project was designed for approximately 9 million inhabitants and built a footprint of 170 kilometers.
Inside of the project will be constructed to house buildings, layers of public parks, pedestrian spaces, schools, houses, and workplaces.
Mohammed bin Salman, as Chairman of the NEOM Board of Directors, "The designs revealed today for the city's vertically layered communities will challenge the traditional flat, horizontal cities and create a model for nature preservation and enhanced human livability. The Line will tackle humanity's challenges in urban life today and will shine a light on alternative ways to live." Through this project, Saudi Arabia will open 380.000 job opportunities and add approx. $50 billion to the country's GDP.
Learn more about The Line project, a 170-kilometer-long Saudi Arabia futuristic megacity: The Line