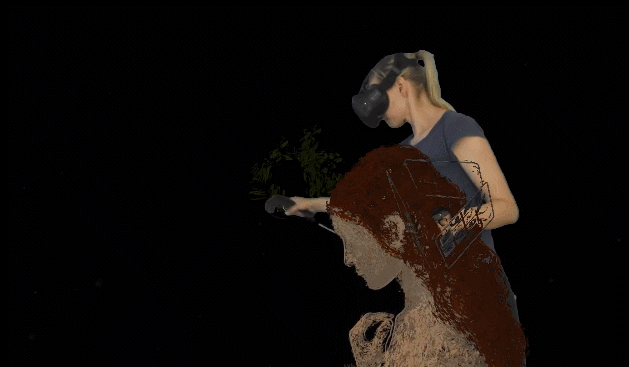 France-based artist Anna Zhilyaeva is creating immersive art experiences with VR, holograms, and other technologies. She produces mixed-reality videos. Her creations are more than paintings, they are whole visual experiences.
Her strong involvement in the community, as an early adopter of virtual reality, has led her to perform worldwide, in mythic locations such as the Louvre Museum. Her Louvre performance took 3 hours and she created a classical painting live which was projected on a screen during that time. Also, in August 2019, she performed live for 45.000 people at the Khazan Worldskills 2019 opening.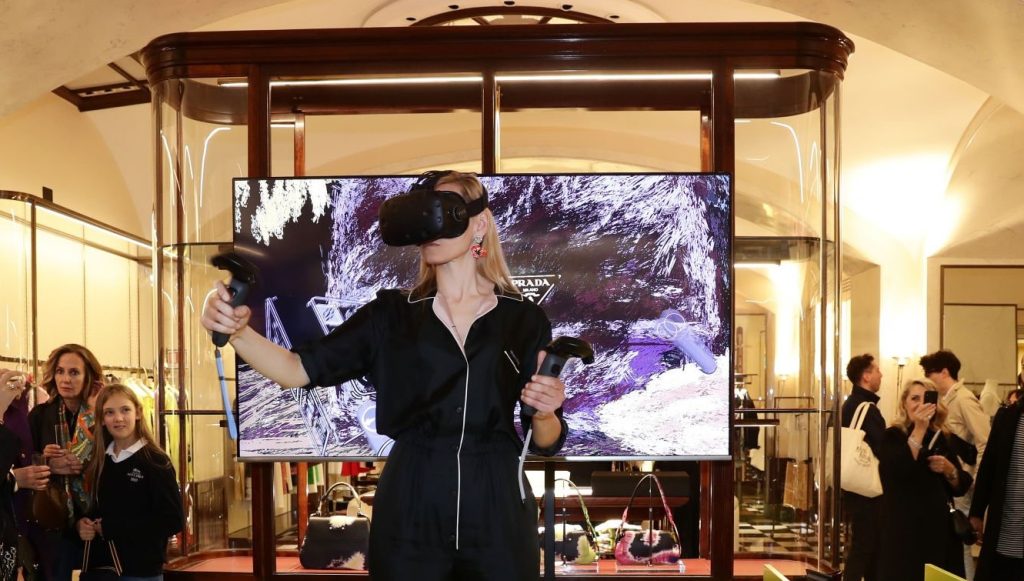 She uses her traditional art background to create 3D work with the goal of evoking "mystery and love." Also, HTC Vive, Google, IBM, and Microsoft are among her clients and partners. Her first live virtual reality performance was in 2017 at the VR Awards in London, where she painted her visual version of Vivaldi's Four Seasons in sync with the orchestra.
Zhilayeva 's immersive artworks look like real oil paintings. She adopted the word "Volumism" to define her immersive creations of sculptured paint. Volumism is far beyond physical limitations, Zhilayeva uses VR technology to operate volume and space to make 3D sculpted paintings. According to her, "the way this technology offers to create any volume and breaks the laws of gravity."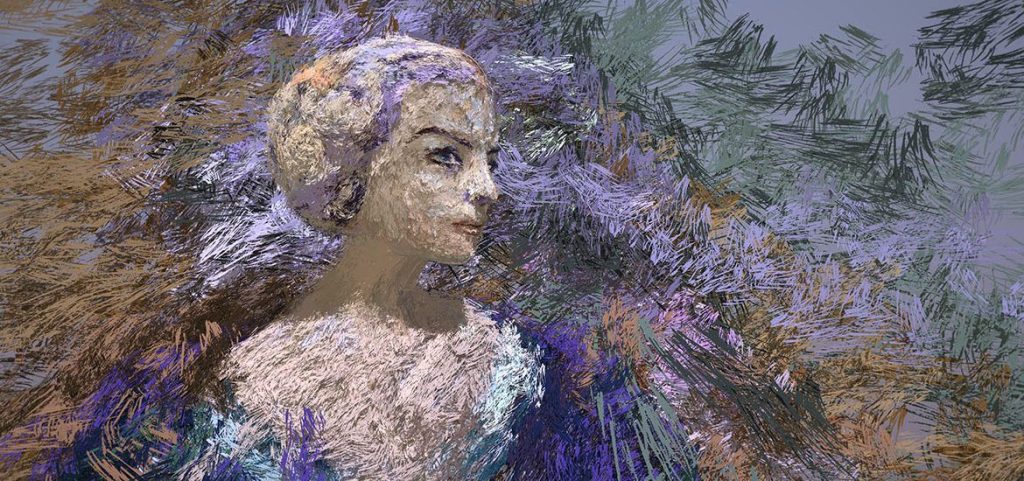 Zhilyaeva left home at the age of 14 to attend the Orenburg Fine Arts School in Russia, where she graduated as the youngest student and a desire to learn more, she moved to Moscow to study sculpture and painting restoration at the Academy of Arts. Before becoming a virtual reality artist, she worked as a cartoon animator, portraitist, game designer, and freelance illustrator. Also, she worked as the Art Director at Lenizdat, the world's oldest publishing house.