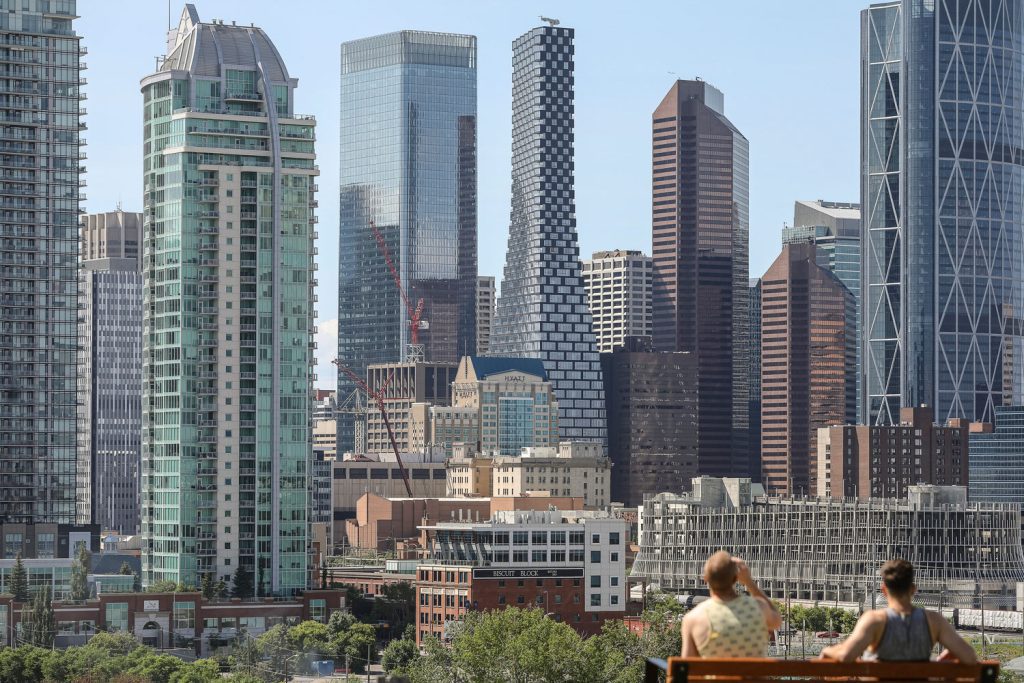 BIG (Bjarke Ingels Group) recently published the first photos of the Vancouver House and Telus Sky skyscrapers in Canada. The two skyscrapers, like "yin and yang", adopt a complementary curved shape.
The 220-meter-tall Telus Sky tower and the 149-meter-tall Vancouver House are mixed-use office and residential spaces, and connected at their individual podiums to bike and pedestrian paths. Additionally, both buildings feature the highest levels of energy and environmental design. Vancouver House is the city's first LEED Platinum-certified building.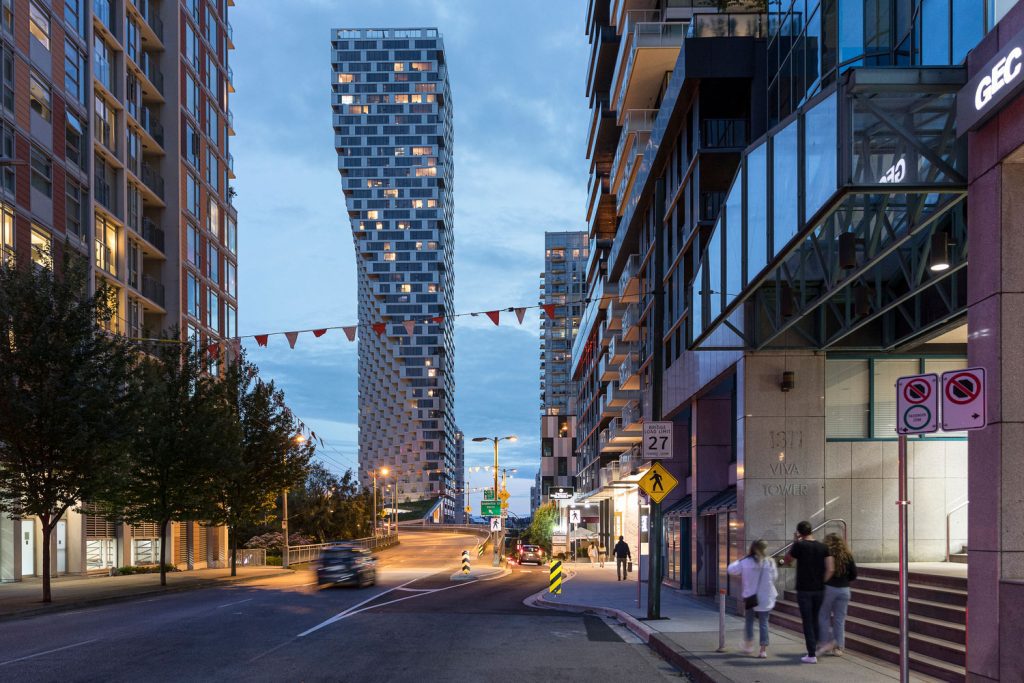 Both Calgary and Vancouver are running an urban experiment with the goal of creating a super-dense urban center. Both towers are an example of addressing the community's aspirations for truly sustainable and vibrant urban development from an urban design that mixes sustainable housing and working spaces.
Vancouver House is part of a new step in Vancouver's short but successful urban policy history. The tower and site are a new arrangement of the local typology of "Vancouverism", adding a slender tower to a new urbanism stage to activate the pedestrian areas while preserving the view cone across the city.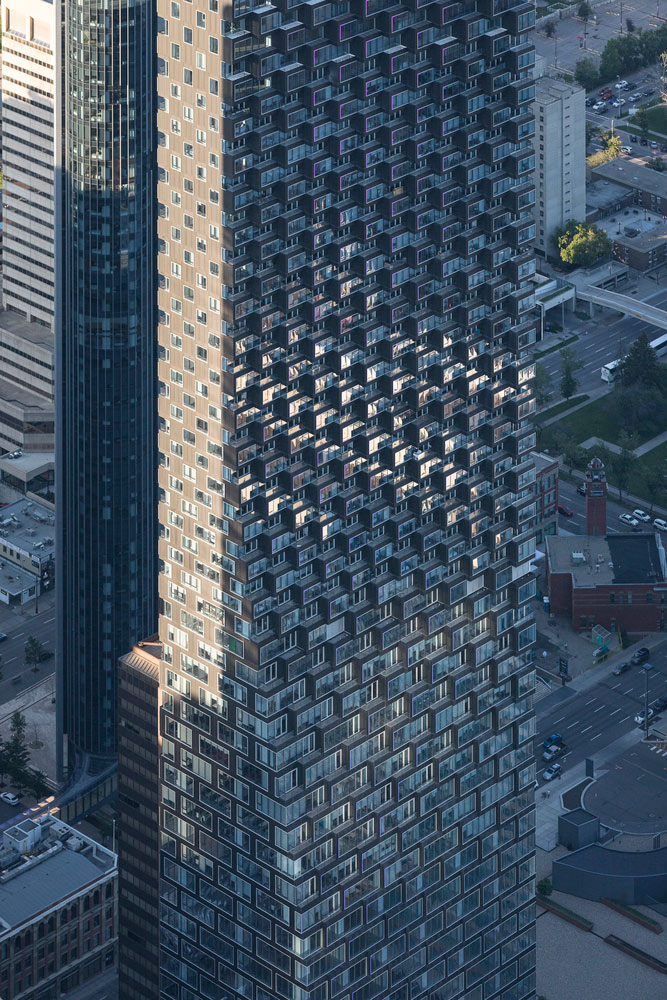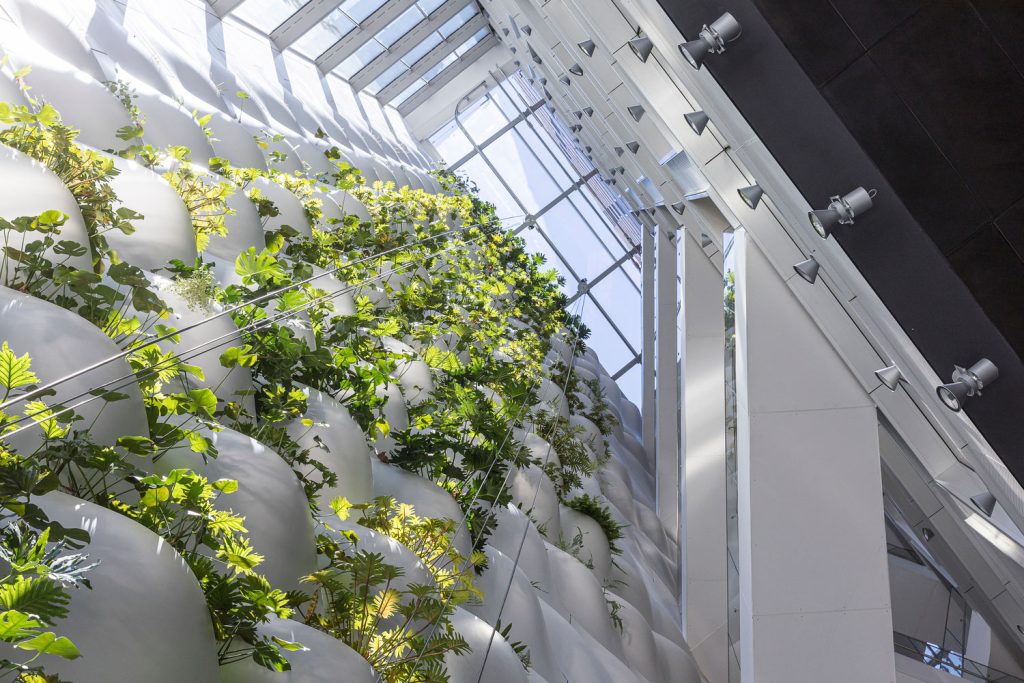 The tower's location is at Vancouver's main entrance, near the Granville Bridge. The distance of 30 meters from the bridge is defined as the minimum distance the building should remain before reaching 30 meters in the air, and the part after the building height exceeds 30 meters can overflow again, which allows the architects to double the floor area.
The diagonal movement of the Telus Sky tower along the orthogonality of the ground floor creates a pixelated façade, providing terrace and balcony spaces for the occupants. The façade pixels above the main entrance extend beyond the site, creating a series of canopies, terraces, and lounge spaces weaving around the corners. And at night, a 15,000-square-meter "Northern Lights" art installation by Douglas Coupland illuminates the tower's north and south facades, making it the largest public artwork in Calgary.