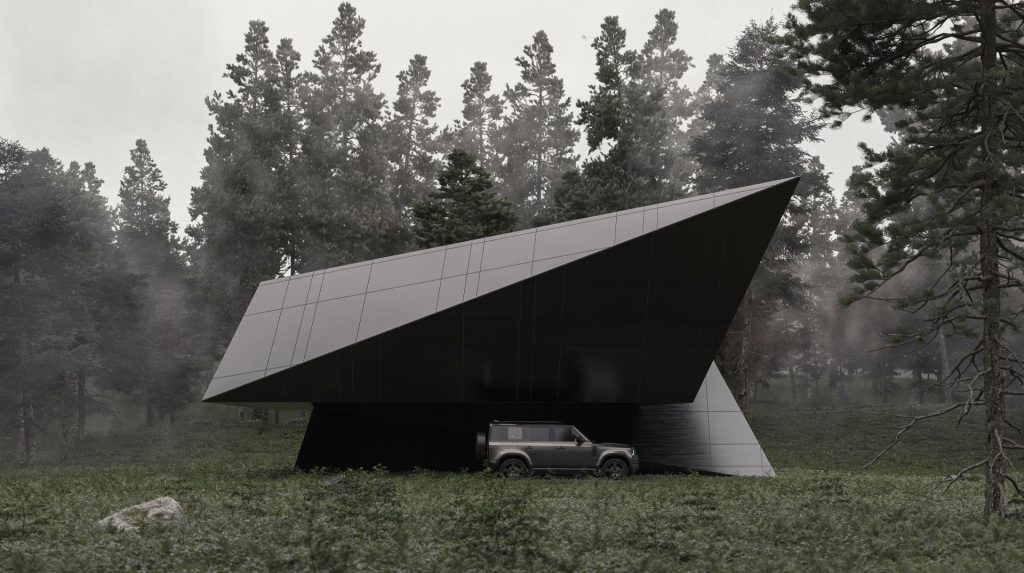 Blackbird was first sketched in 2012 by STIPFOLD. In 2022, the project developed again for the virtual world. The drafts were completed in a matter of hours, and the free-flowing ideas for a getaway cabin quickly came to fruition.
The project was created in an unfiltered manner, with no outside influences. It is by far the most well-known project of the company and embodies its core vision. Its most recent version is more structurally refined and well-thought-out.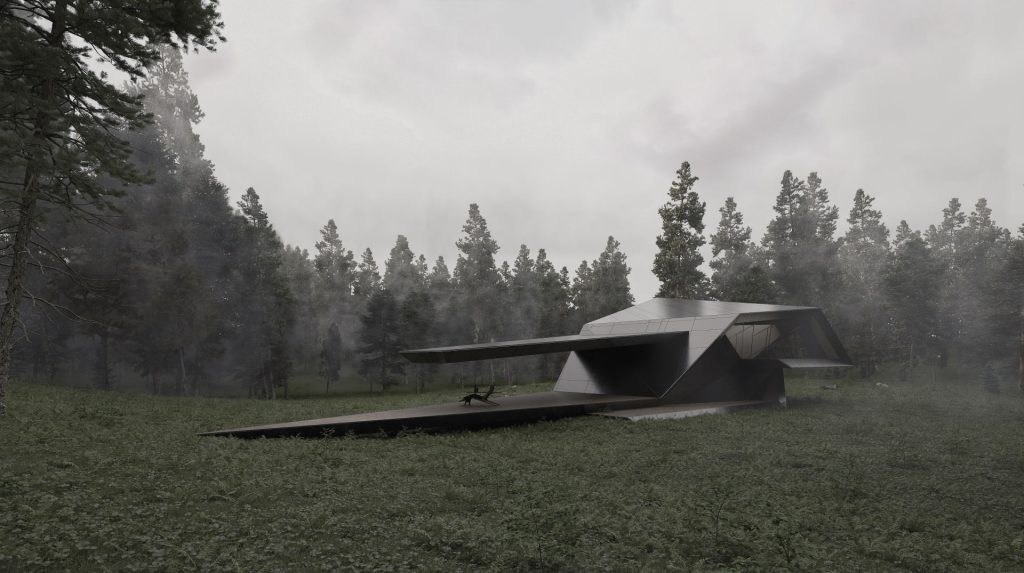 It is a place to be alone, with no obvious paths leading to it. The building can be approached from any direction, and it was critical that it be visually appealing from every angle. The structure is designed to look like a spaceship that can land in any environment.
Blackbird is a single entity that folds indefinitely. The outer metal layer provides security, while the inner wooden coating relaxes the interior. Two glass walls at the unit's opposite end blur the line between nature and the interior.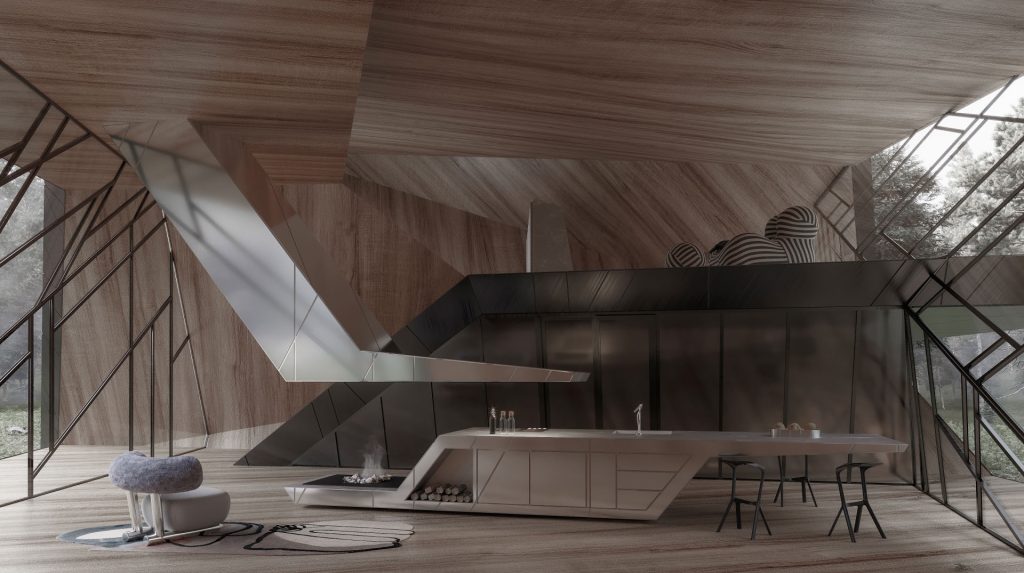 The cabin has a parking space and an outdoor roofed terrace. The interior is a unified space, with different rooms only visually separated. The open fireplace and the aluminum-clad kitchen island share an exhaust hood of the same material and character. This texture is visible throughout the design. The sculptural interior includes several pieces of comfortable furniture that make the space more comfortable.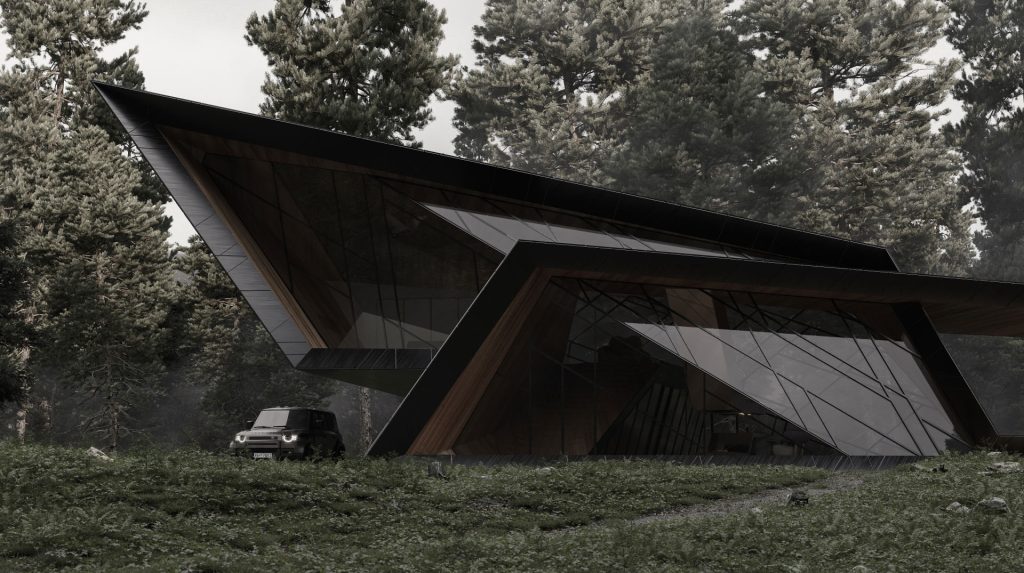 Project Info
Project Team: Beka Pkhakadze / George Bendelava / Giorgi Zakashvili / Levan Gogava
Copywriter: Mika Motskobili
Type: Residential / House
Year: 2012 / 2020