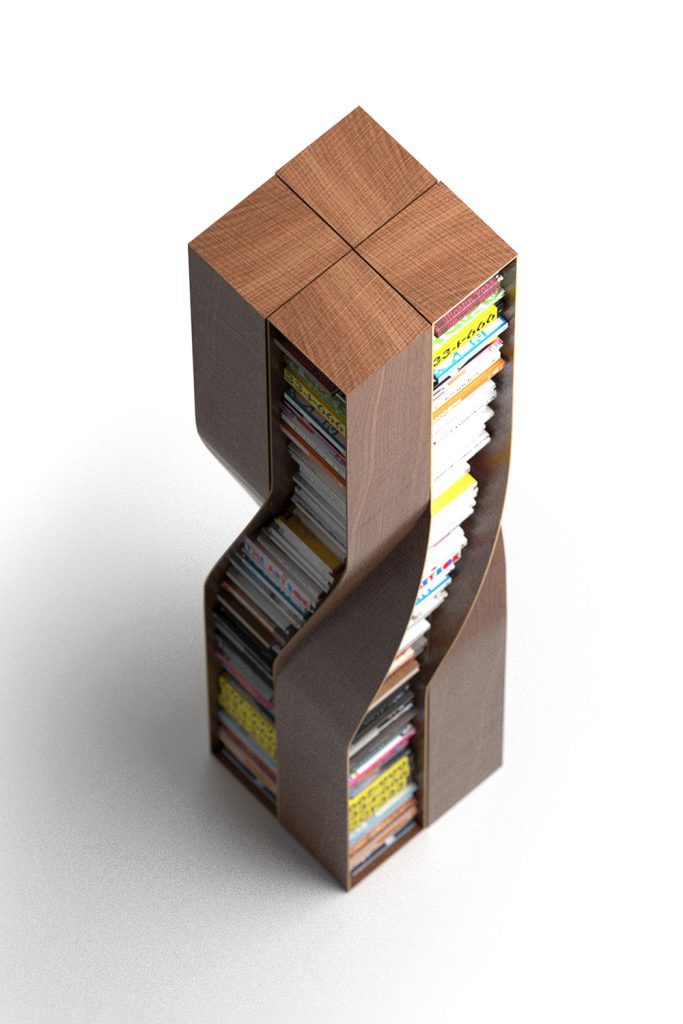 DEZIN is a Germany-based furniture and object design studio. The studio's work is characterized by pure lines and modern minimalism often with a multifunctional purpose. During, the founder of DEZIN, Deniz Aktay's studies of architecture and urban planning at the University of Stuttgart and for my perennial work experience as an architect, the aspects of creating, forming, and designing always have been important in his creative work.
Following this passion also in his free time, Deniz could successfully participate in several furniture design contests. Additionally, the more he focused on designing furniture and objects, the more his enthusiasm grew. According to Deniz, over time he figured out that good design means for his finding the right harmony between proportion, material, and functionality. This goes with his demand for simplicity, originality, proper element joining, detailing, and appropriate use of the materials involved. Considering all these aspects, designing a new piece is an interesting challenge every time.
Deniz selected 5 minimalist projects for PA. Let's take a look!
Bookscrew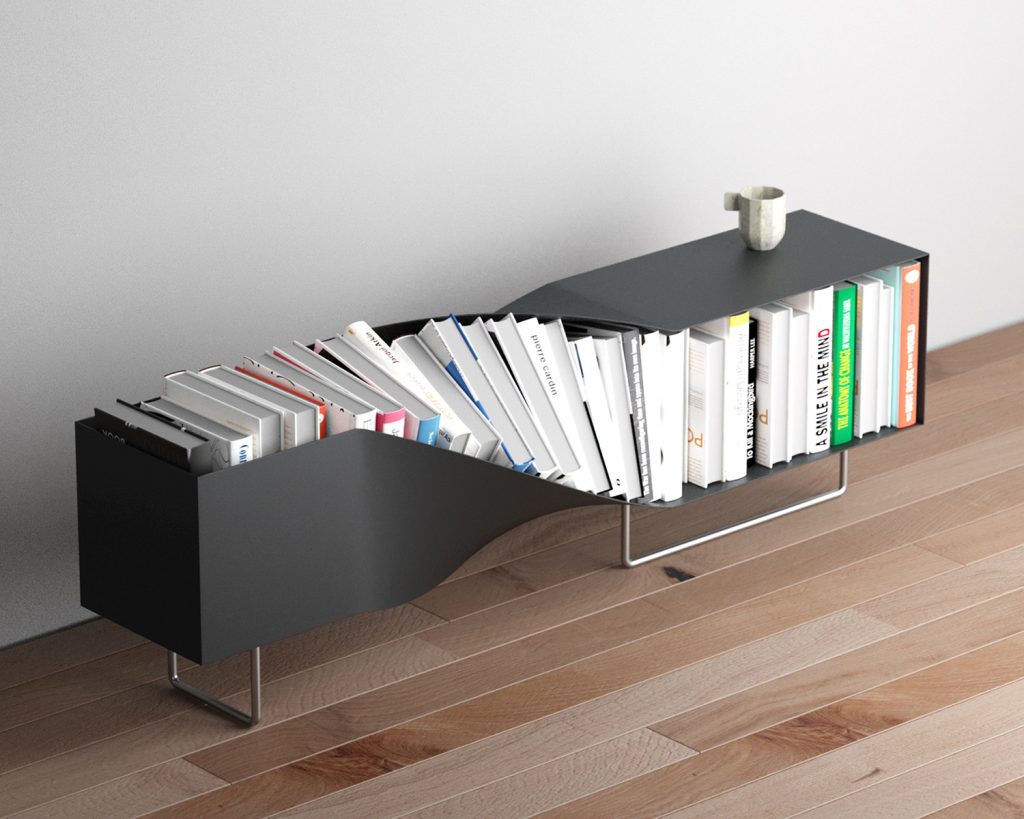 According to Deniz, he loved the idea of a twisted sideboard to gain different access to your favorite books and highlight them in a special way due to the twisting metal frame. This way you generate a book rack and a sideboard at once. The Bookscrew is a clever bookshelf that aims to bring your collection to the forefront. The minimalist shelf features a dramatic swooping twist that turns from vertical to horizontal.
Bookgroove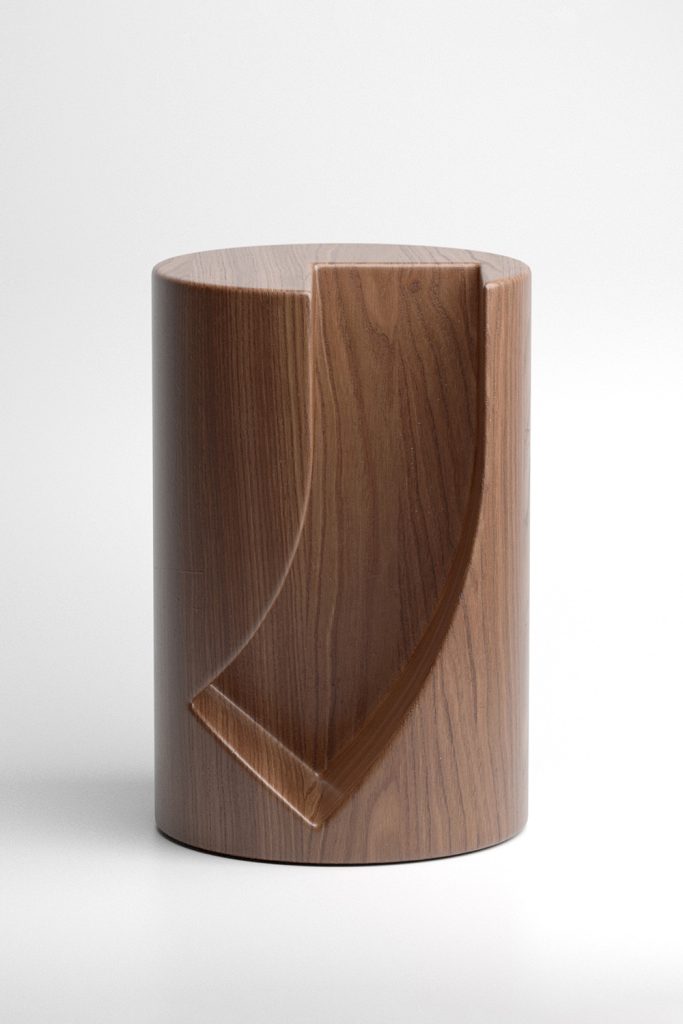 A long deep and curved groove cut out from a solid wood cylinder is the main feature of this side table bookrack hybrid. With its compact form, it doesn't take that much space and is an all-rounder at once. The groove is curved to highlight and emphasize the roundness of the cylindric main part. This way it harmoniously fits in its overall shape and appears like it in a constant movement.
Plot-Twist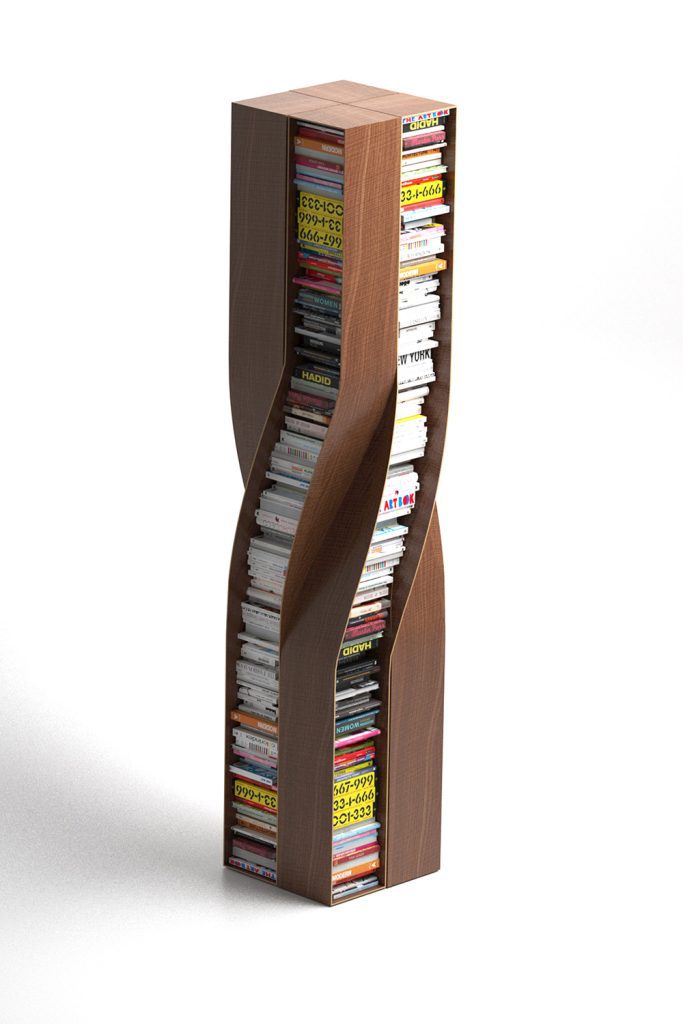 Four twisted wooden elements connected to each other shape a stable and exciting bookshelf whose biggest advantage is that they can be accessed from every side. So it is not only an interesting way of highlighting your favorite volumes but also it is a sculpture and eye-catcher itself and would be an enrichment in every interior. The Plot-Twist is not only designed for books. This shelf could hold hundreds of CDs, it almost seems to resemble a warped version of an old 90s CD storage tower.
Spin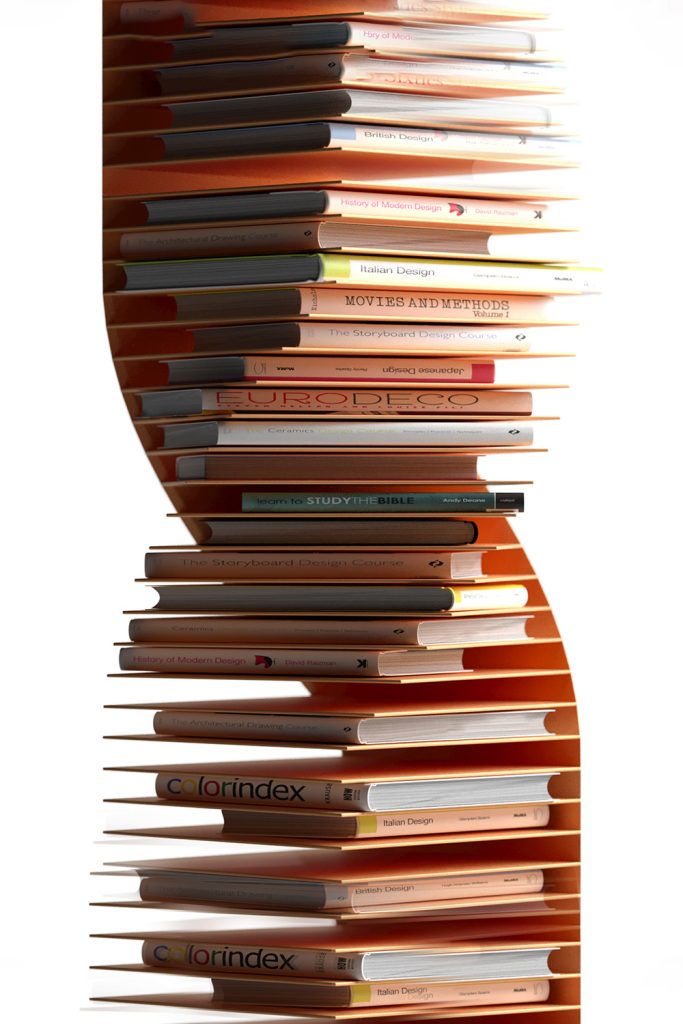 This bookrack is made of thin metal sheets with only one backplate that organizes your book collection and is an eye-catching piece of furniture. Like a cutout DNA strip, the back support rises spirally to the top. Following the backplate metal panels at an equal distance generate enough storage space for your favorite books.
Möbelius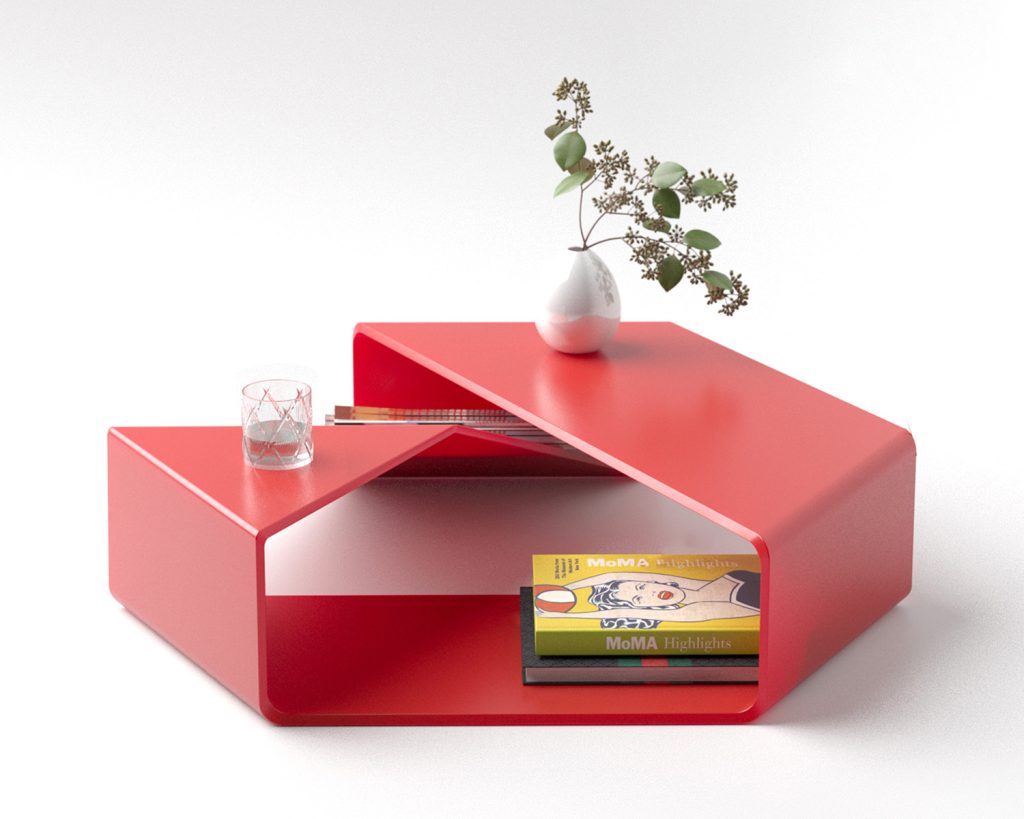 The 'Möbelius' coffee table has been designed as a piece of furniture for the modern home for consumers to admire for its functional yet fashionable form. It is a coffee table that comes with multiple layers and surfaces to place glasses, store magazines, and display collectibles. The low-standing table comes with a broad hexagon silhouette that fits perfectly into Scandinavian-inspired minimalist living spaces, and the red colorway adds a beautiful vibrant pop to any interior.