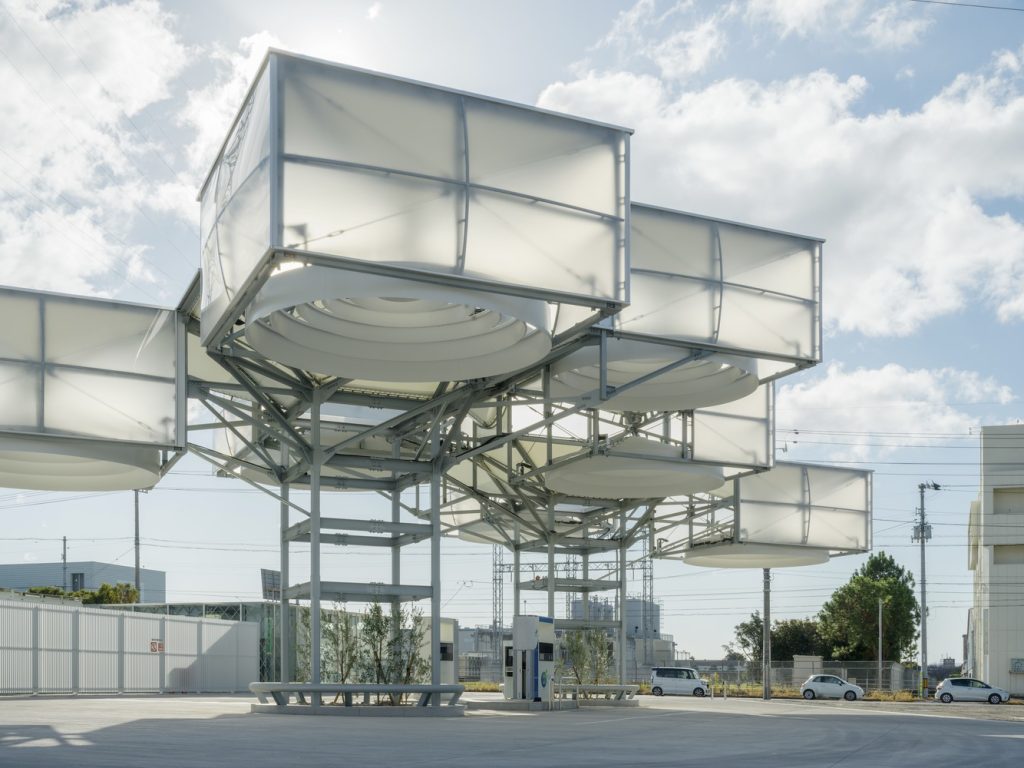 Designed by Osamu Morishita Architect & Associates, TOAGOSEI Hydrogen Station Tokushima is a translucent cloud-like canopy that floats in the air as a metaphor for expressing hydrogen. The cube-shaped units are covered with ETFE film and make people perceive the feeling of a balloon lightly floating in the air. Units fly around a grouping pillar known as a tree, forming what seems to be a cloud or a big tree. It is not a composition for the aim of constructing a form, but rather a composition that anticipates a system that covers the available space while being mindful of environmental harmony. The structure gives spectators the impression of a mystery cloud floating in the air.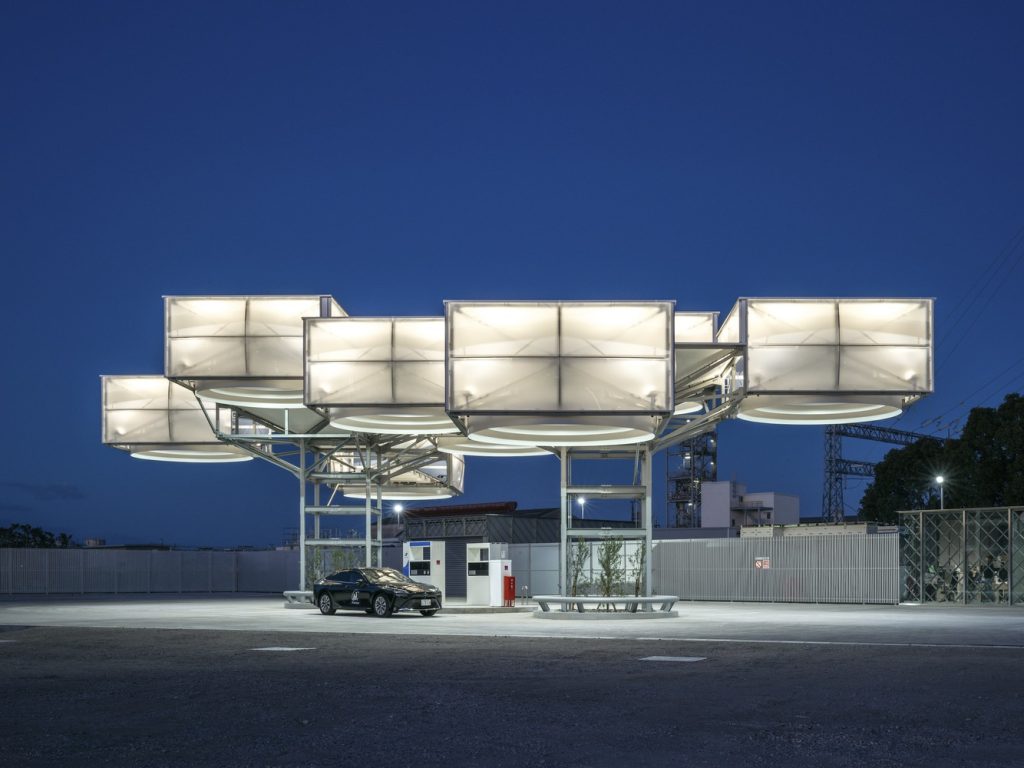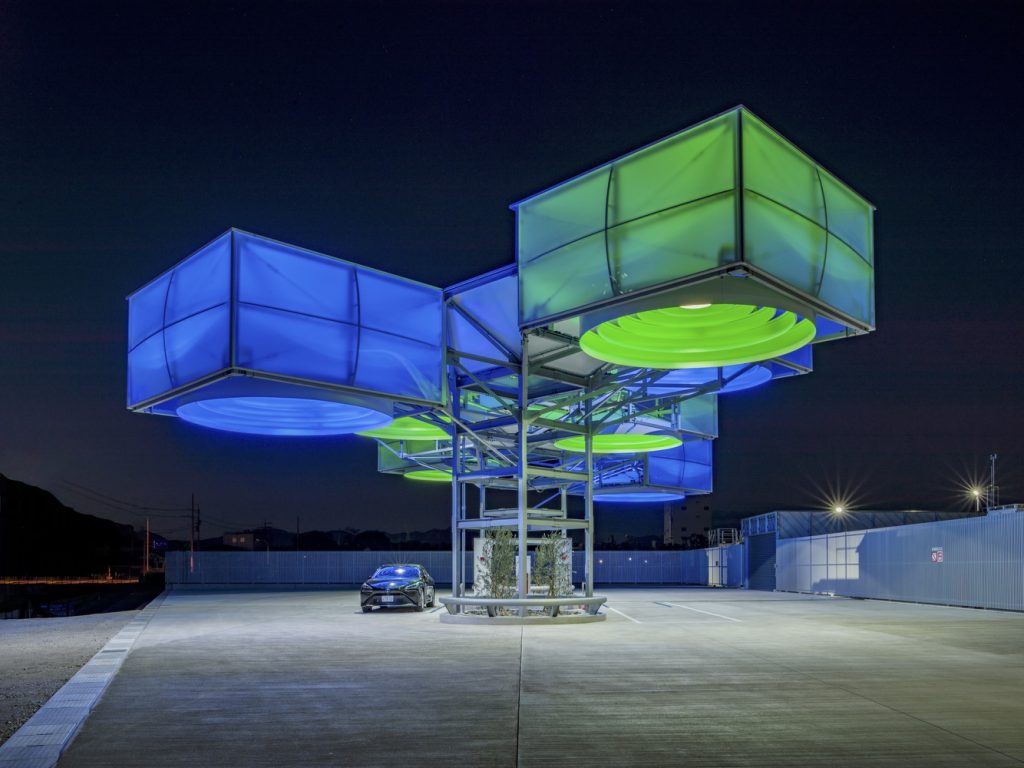 Hydrogen is an essential energy source in Japan and across the world, and its usage may significantly lessen the environmental load. Electric power is currently in low supply due to increased demand. The use of hydrogen in addition to electricity, which is dependent on the balance of supply and demand, is a critical choice among many others.
Some volume of gas acts as a buffer to protect the environment. Just as a layer of insulation or a heat shield, it protects the space which it covers, much like a cloud controls the atmosphere beneath it. The substance called hydrogen will surely become a gas that gently protects the global environment in the future. We would like to propagate that image to the people. Of course, light structures work effectively from the perspective of lifecycle energy, which can be useful from the duration of construction until later, but more than that, they play a major role in enlightening the world about the idea of hydrogen energy.