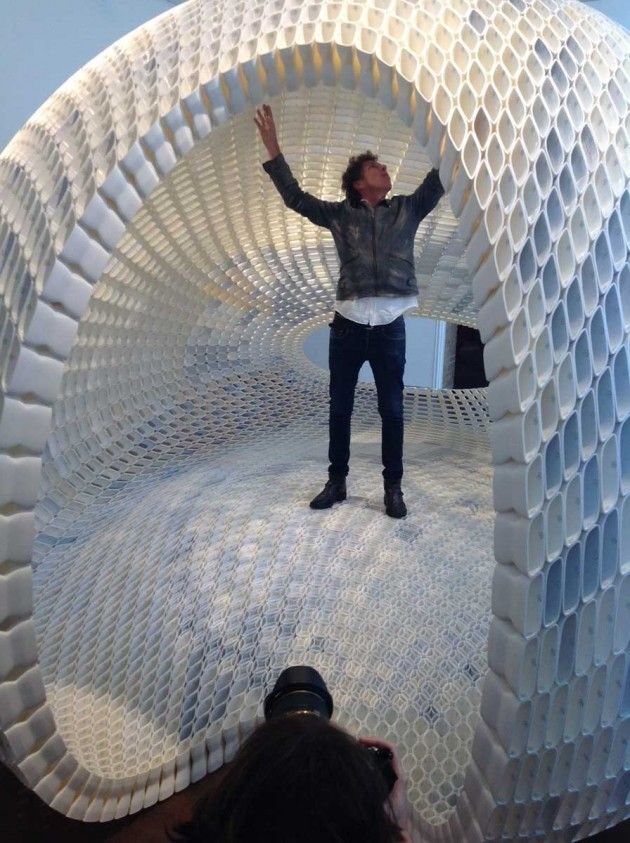 Project EGG is an object measuring 5 x 4 x 3 meters, composed of 4760 uniquely shaped stones, 3D-printed by Studio Michiel van der Kley together with hundreds of co-creators all over the world. The largest 3D-printing community art project so far. A new way of creating and collaborating.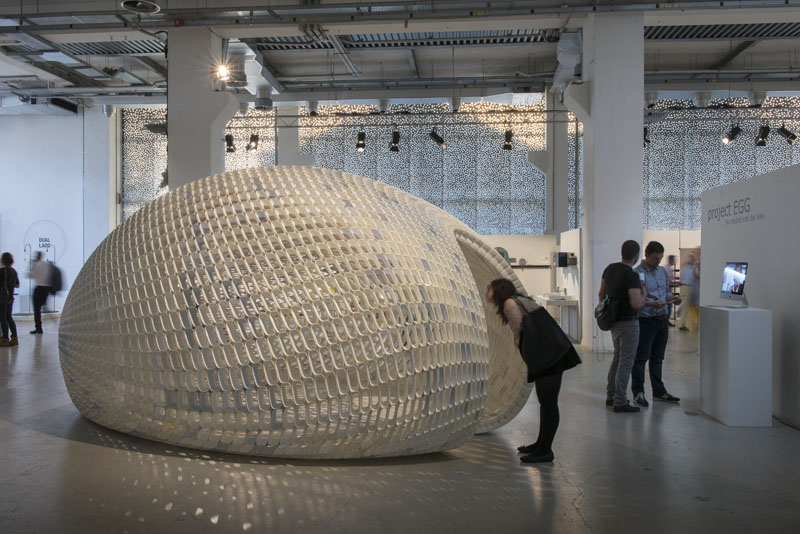 You could call Project EGG a poetic pavilion. The building has an organic form and structure where the floor, walls, and ceiling fully and seamlessly merge. It has been constructed with 4760 open, elegantly designed stones, each one's shape unique. Many small elements together form a large structure, as in the objects from nature that designer Michiel van der Kley likes to look at, such as crocodile skin, corn cobs, coral. He finds in these a language of segmentation which he merges with the possibilities of desktop 3D printing; when you see a large object as the total of many small elements the potential is limitless. The material is new, PLA, reusable and biodegradable. Also, the way this object is produced is new; not by a factory but by a community.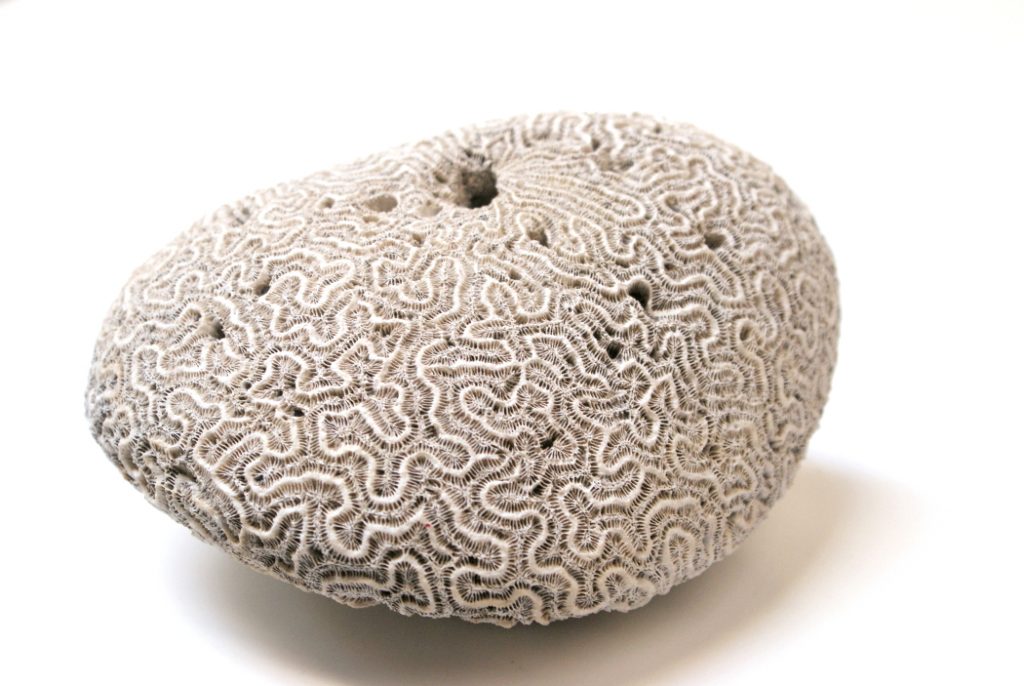 Project EGG invites you to enter it and to be inundated by the play of light and shade, to see 100 shades of white, and to experience space and emptiness at the same time. This is the largest desktop 3d-printed co-creation art project so far. During his research on the potential of the 3D printer, Van der Kley came into contact with bloggers and digital communities all over the world. He learned much from them and invited them to print one of the stones for Project EGG. Since each stone has to be printed individually, it is very easy to make slight variations in each design.
Participants received the digital version of their unique stone in which their names has been included. Additionally, it was possible to adopt a stone for a small amount of money for people who don't own a 3D printer but would like to support the project. Hundreds of contributions by co-creators and adopters have been received, from the US to Australia, and from Portugal to Croatia.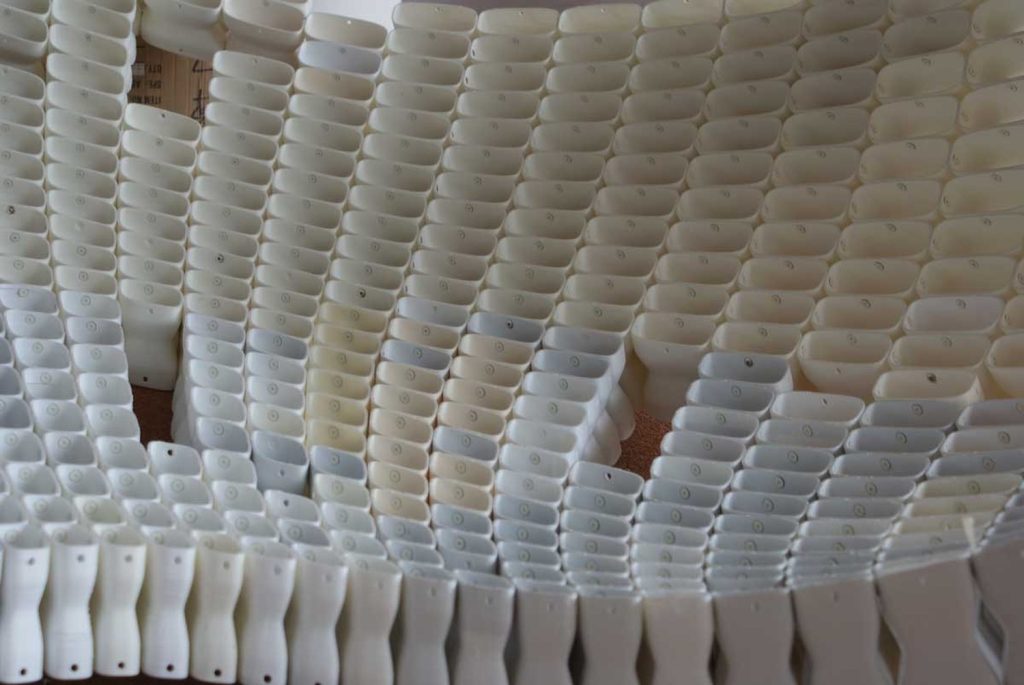 During the next two years, Studio Michiel van der Kley wants to show Project EGG all over the world. A tour is in the planning. Meanwhile, research is ongoing, such as finding the best material in which to execute Project EGG for an outdoor setting.
> Via Contemporist