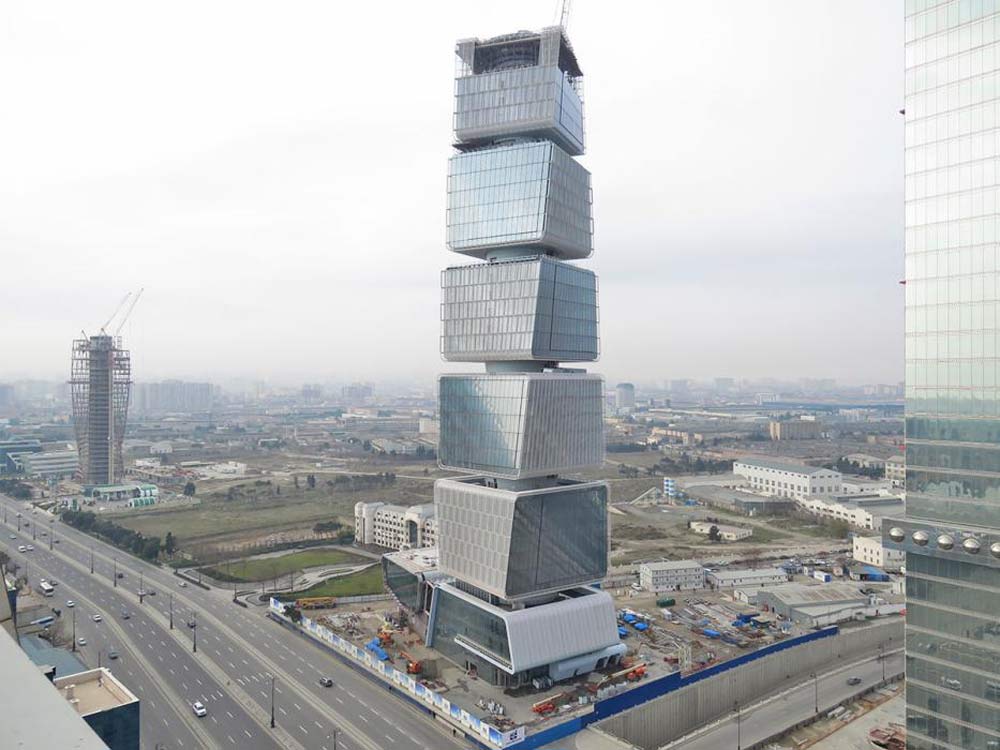 45,000 sqm new headquarters of the Azerbaijan Ministry of Taxes was designed by FX Collaborative in Baku in 2022. Also, the building is one of the tallest structures on Heydar Aliyev Avenue.
The design of the building is inspired by culture, sustainable concern, and its pivotal location in Baku. Also, with a distinctive five-cube form with a spiraling design that marks a significant bend in the Avenue while optimizing sun orientation and views of Baku's city center and the Caspian Sea beyond, the tower offers a notable presence for the ministry on the skyline.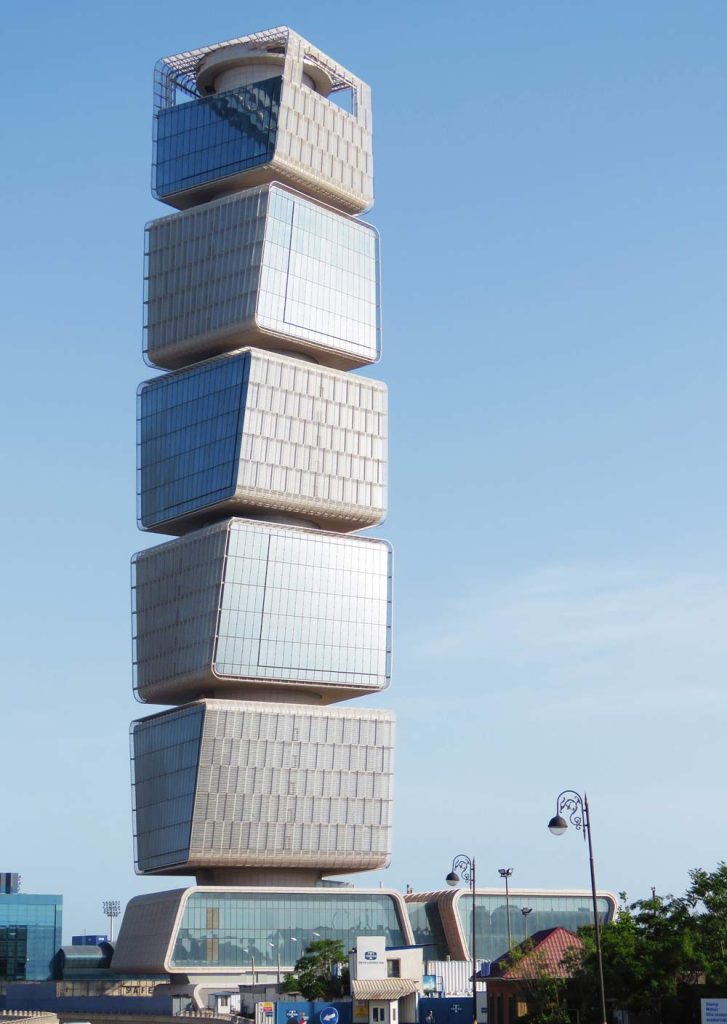 Each stacked cube is cantilevered freely from a circular central core and each volume is divided by a column-free green roof terrace that gives distinct separation from the next cube. To achieve a smooth slope up the tower and its distinctive spiraling shape, each floor is rotated 1.2 degrees with regard to the one below.
The 31-story skyscraper (plus two below-grade parking floors) houses a sophisticated array of activities to assist the Ministry. The building also accommodates a variety of connected amenities in addition to offices. The podium base houses a 400-seat theatre, meeting rooms, a café, a restaurant, and a health club that can be used independently after business hours.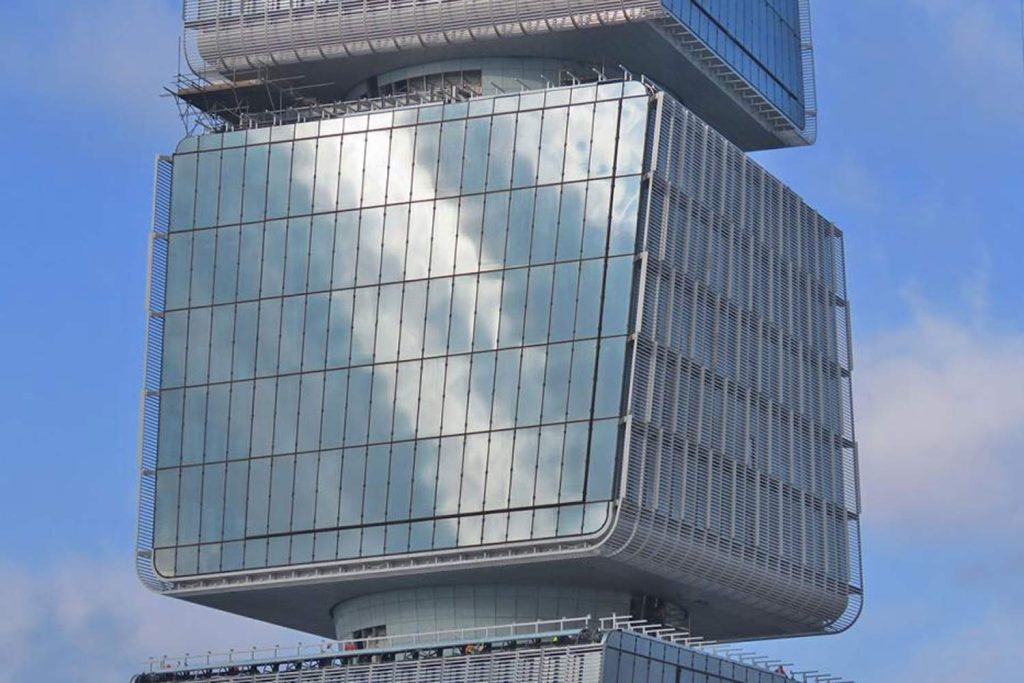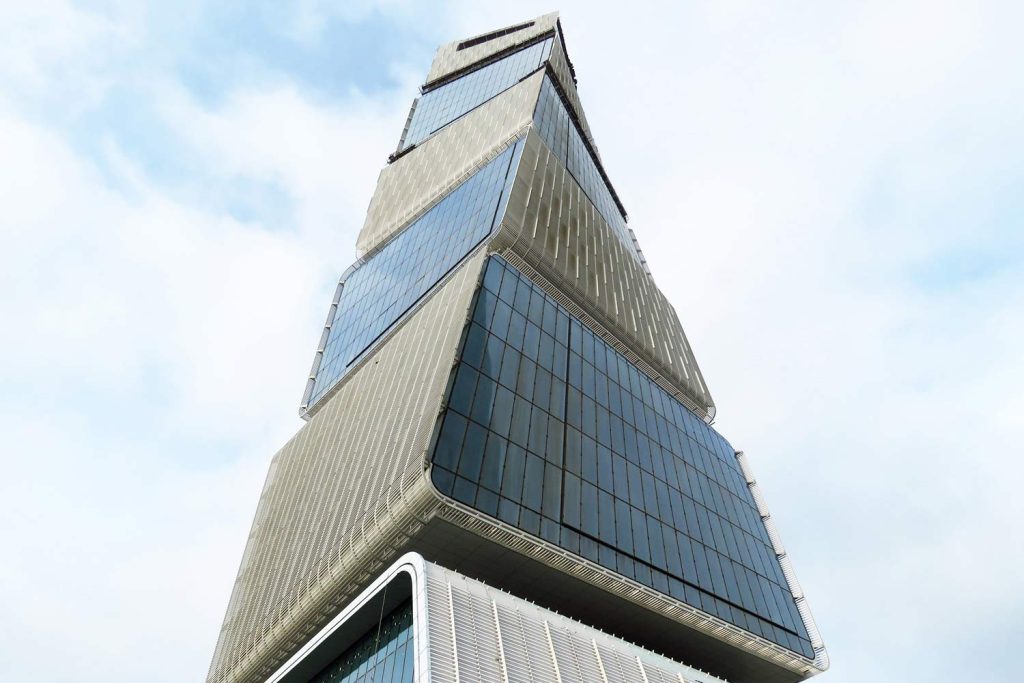 The unusual design of the tower's office and lounge rooms is defined by its stacked volumes, with each of the lowest four cubes having five floors of office space and the top cube housing private one-and two-bedroom guest suite for visiting dignitaries and a formal restaurant. Each level is split by green spaces that encourage tenants' access to the outdoors, and the tower is topped by an observation deck and stunning rooftop garden, with a helipad above.
These indoor/outdoor green areas, which are woven throughout the tower, promote access to the outdoors and provide natural environments next to work, access to fresh air, and social spots for employees and tourists alike.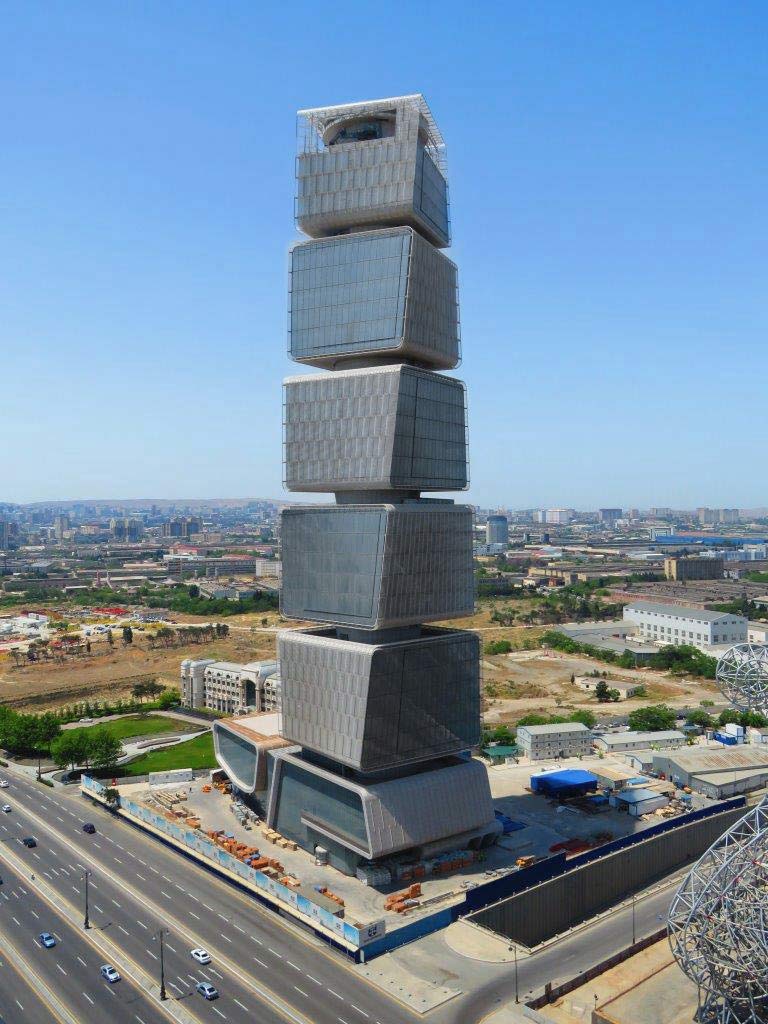 Project Info
Architects: FXCollaborative
Associate Architects: Renaissance Construction Azerbaijan
Consulting Architects: Heerim Architects & Planners
Client: Ministry of Taxes of the Republic of Azerbaijan
General Contractor: Tefken Construction & Installation Co, Inc.
Completion Date: 2021
Area: 45,000 sqm
Height: 168 m
Number of Stories: 32