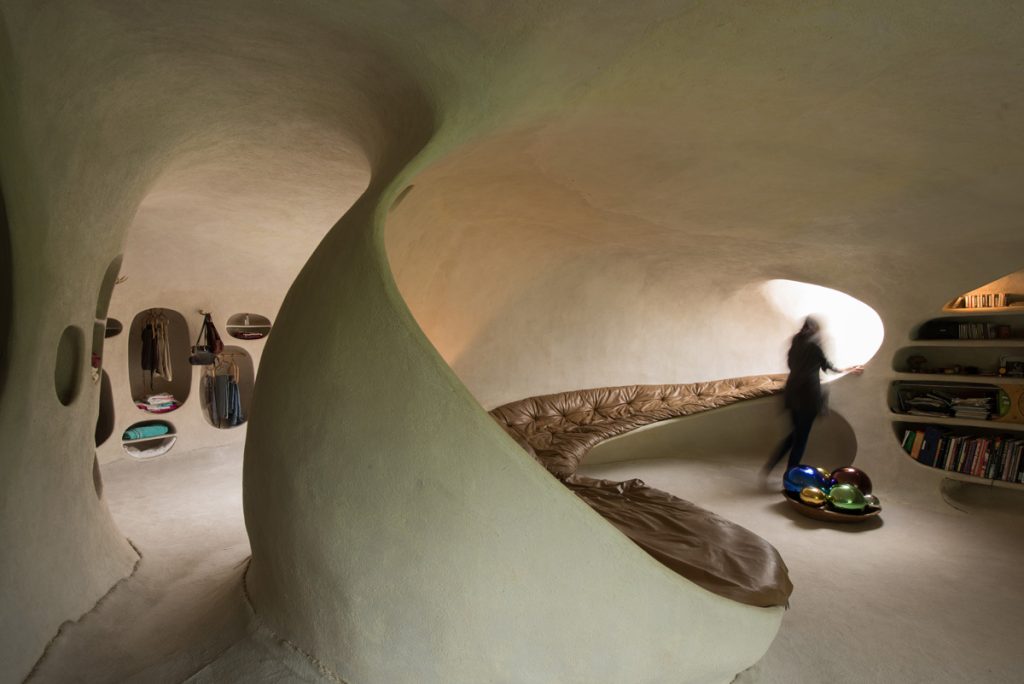 Organic is a term that extensively comes up in one's thought process in recent days when we say environment-friendly/green way of living. Organic in recent times is a term that has been associated with various ranges of everyday products like clothing, food, materials, technological application, etc. The term Organic is extensively used in several sectors especially utilized in the construction sector to achieve a green environment.
What is Organic Architecture?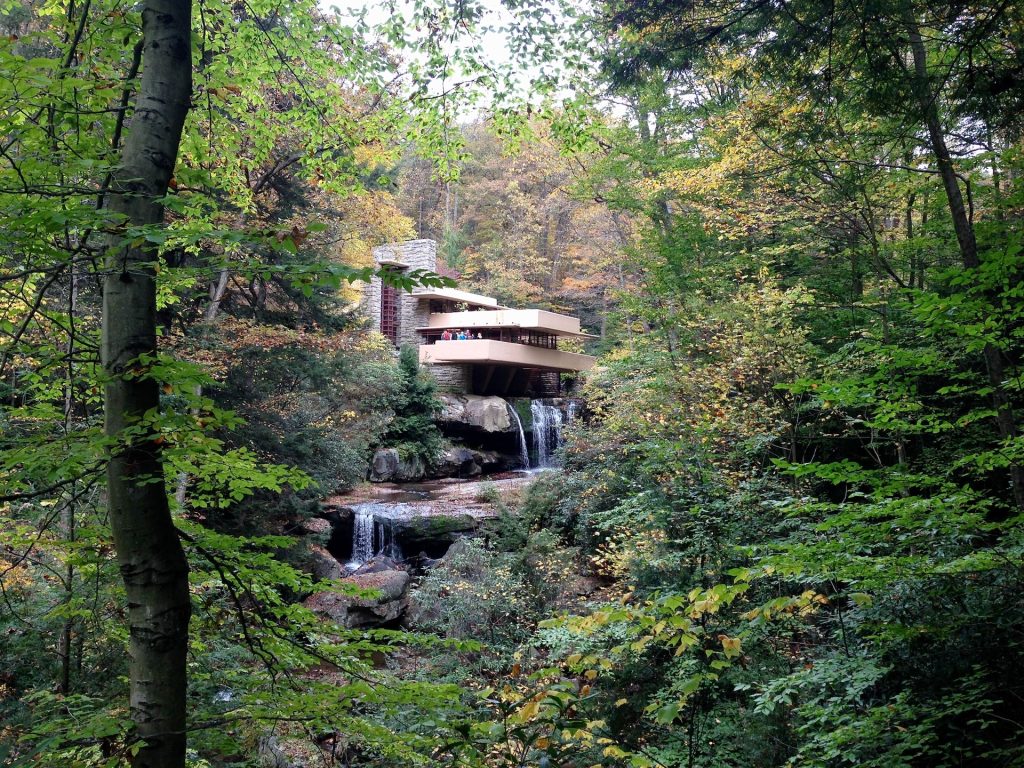 The term "Organic Architecture" was first introduced in 1908 by the rewound American Architect Frank Llyod Wright. He was inspired by the organic form of plants, animals, and landscapes. The architect mentions organic architecture as it brings us closer to a sustainable built environment.
Organic Architecture refers to a category of architecture that is in close association with nature (Harmony between nature and built habitat). Organic architecture is achieved by integrating the structure into the site and natural fabric to create a single entity.
Key Features of an Organic Architecture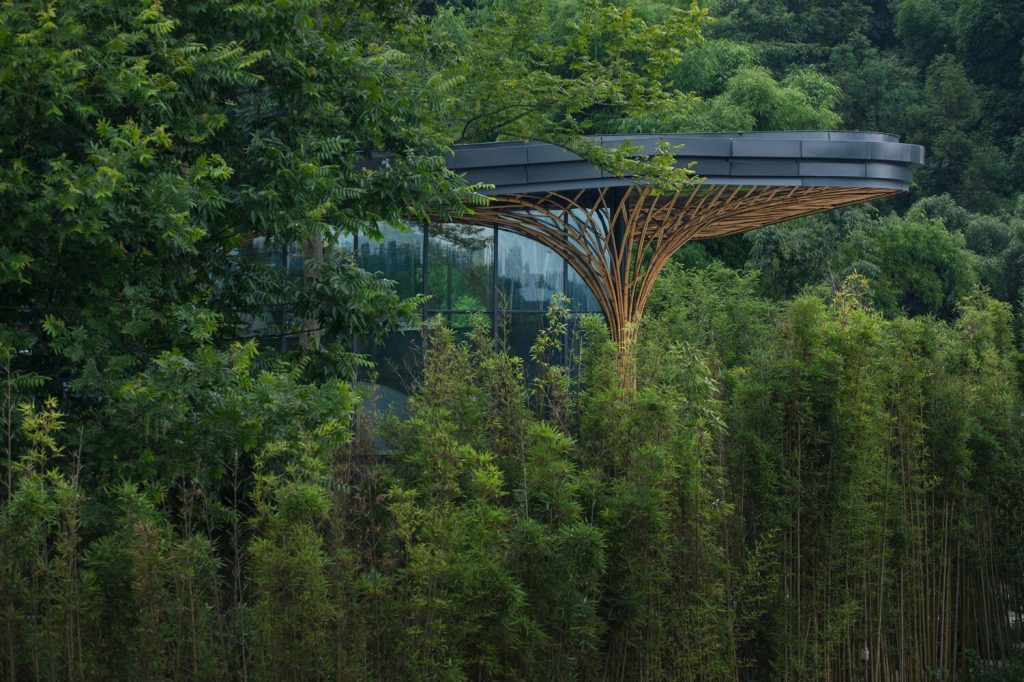 Frank Llyod Wright mentions in his book "The Cause of Architecture" (1908), the future of architecture is leaning towards a more organic typology. The book also mentions some of the key features/elements of organicity (Organic Architecture).
Some key features of Organicity (Organic Architecture);
The building elements (doors, windows, and furniture) should blend with the ornamentation of the structure.
The structure should appear as if it was created by nature itself (The building should appear to grow from the site).
The color of nature should inspire the main coloring of the building to focus on natural aesthetics.
Some examples of Organic Architecture around the world
Listed here are five examples of nature-influenced organic architecture around the world;
1.Fallingwater, United States
Location: Pennsylvania, United States
Construction: Completed in 1939
Building Typology: Residence
Design: Architect – Frank Llyod Wright: Mendel Glickman & William Wesley Peters
Fallingwater was designed by the architect Frank Llyod Wright in Pennsylvania (United States). It is the residence that is designed for Liliane and Edger J Kaufmann. The structure sits on a waterfall and is designed in a manner that it looks like it is a part of the natural landscape (Rather than imitating nature). The structure is constructed on three levels composed of reinforced concrete, native sandstone, and glass.
This architectural masterpiece was designed to integrate humans, architecture, and nature together into a single entity. The cantilever slab draws attention to people's eyes as it appears to hover over the waterfall. The planning of structure was designed around the fireplace (Located in the living space).
2.The Lotus Temple, India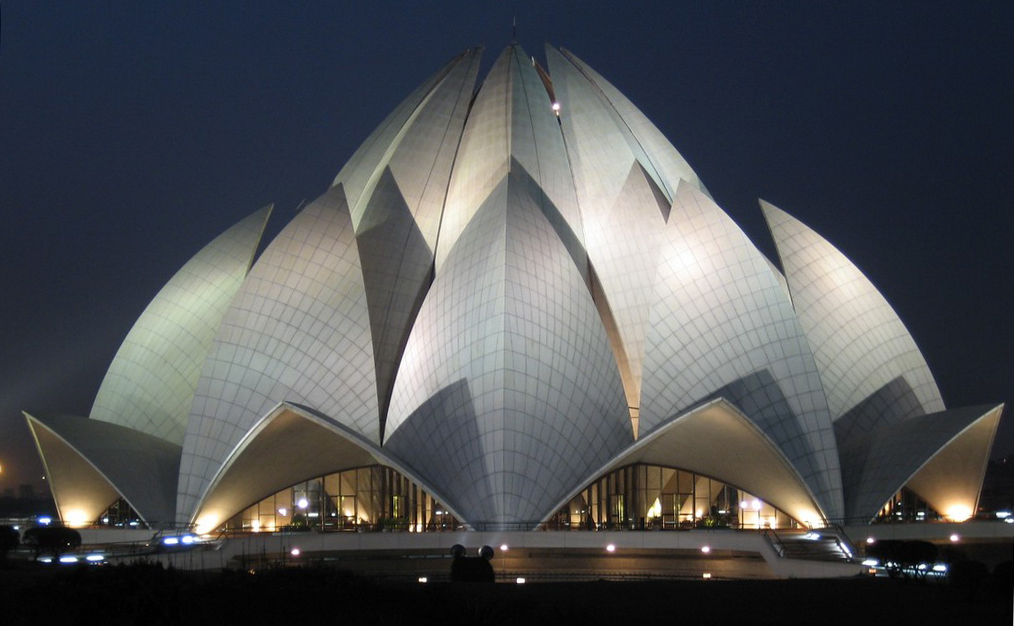 Location: New Delhi, India
Construction: Completed in 1986
Building Typology: Religious
Design: Architect – Fariborz Sahba (Iranian-American Architect)
The Lotus Temple is a Bahai House of Worship located in New Delhi which is the capital city of India. The structure composed of marble-clad petals 27 in number which is inspired by a Lotus flower, is a great example of expressionist architecture with an organic form. The central worship hall (34.3 meters high) holds a capacity of 1,300 people accessed by nine door openings.
The aesthetic flower-inspired form has a religious significance, as the flower lotus is associated with knowledge, purity, and sacredness. The temple is composed of white concrete (M30 grade concrete) frame with a ribbed concrete roof.
3.The Organic House, Mexico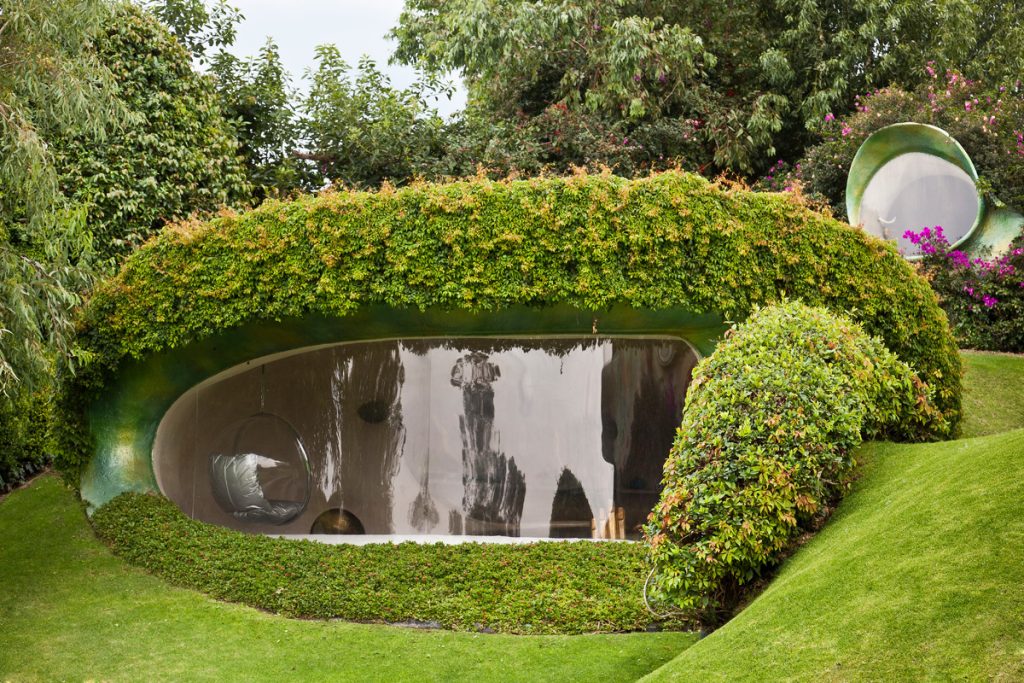 Location: Naucalpan de Juárez, Mexico
Construction: Completed in 1984
Building Typology: Residence
Design: Architect – Javier Senosiain (Mexican Architect)
The organic oval fluid form structure is located in Mexico, designed by the Architect Javier Senosiain. The Architect states that "The original concept of the project took its simile from a peanut shell: two oval spaces with lots of light, united by a space in low and narrow gloom". The structure is divided into two large organic spaces designed to give a feeling of being tucked into the earth. The design proposal designed spaces that are required for primary functions; living room, dining room, kitchen, room to sleep with dressing room, and bathroom.
4.Qatar National Convention Centre (QNCC), Qatar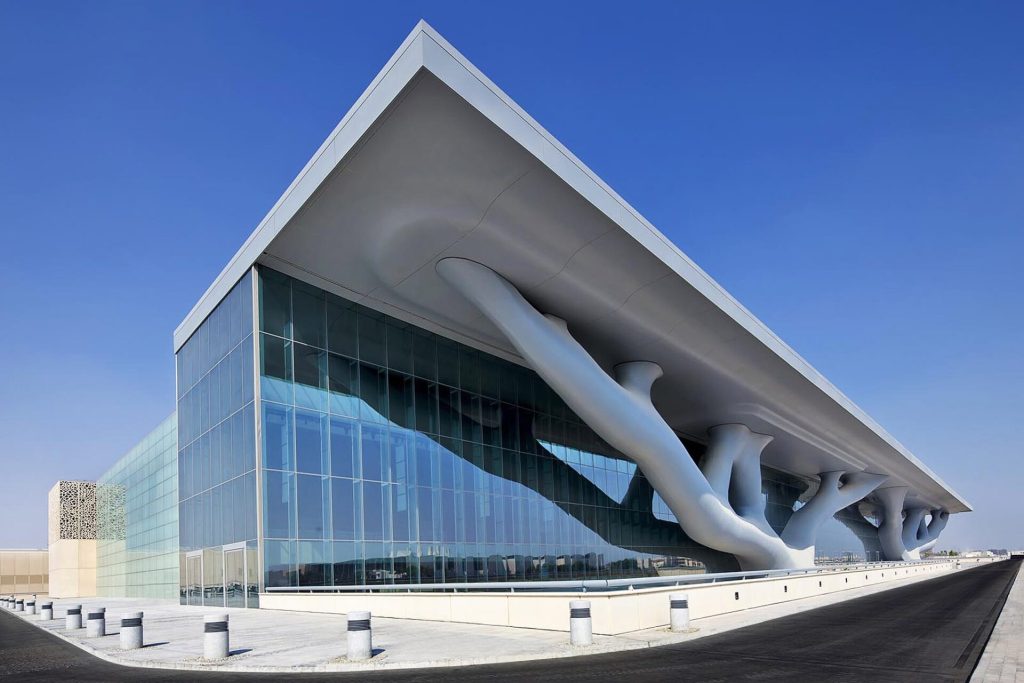 Location: Gharafat Al Rayyan (Doha), Qatar
Construction: Completed in 2011
Building Typology: Public + Multi-functional
Design: Architect – Arata Isozaki (Japanese Architect)
The iconic Qatar National Convention Center is located in Qatar, well known for its "Sidra tree design". The design of the façade resembles two trees that are intertwined together. The tree is a symbol that acts as a beacon for knowledge, comfort, and learning as scholars and poets gather underneath to share and gather knowledge. The QNCC was built to gold certification standards, the structure was efficient in terms of water conservation, and energy efficiency (Solar panels).
The QNCC is 32 percent more energy efficient in comparison to a traditionally built similar structure with no similar design innovation. Some of the designed spaces in the QNCC with energy-efficient lighting systems are;
a. Theatre (2300 and 5000 seating capacity theatres)
b. Auditorium (3 in number)
c. Exhibition halls (40,000 square meter area)
d. Meeting rooms (52 in number)
5. East Beach Café, UK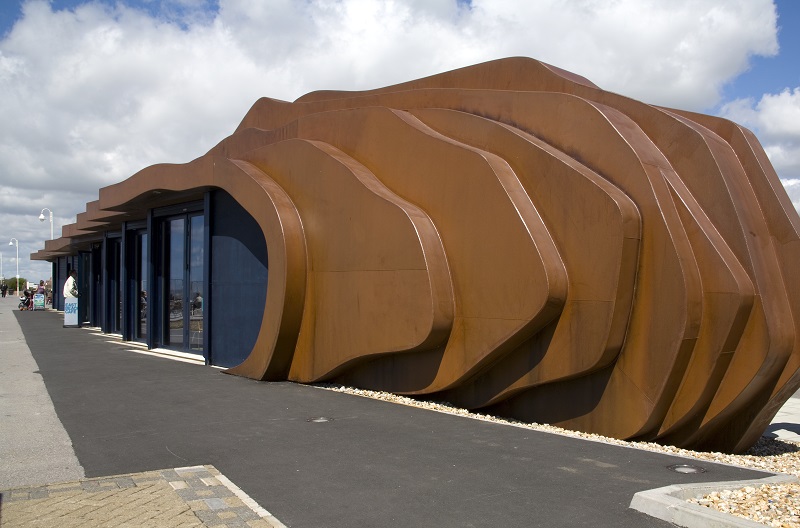 Location: Littlehampton, West Sussex, England
Construction: Completed in 2007
Building Typology: Restaurant
Design: Architect – Heatherwick Studio
Heatherwick East Beach Café located on the Littlehampton beach off the south coast of England. The Heatherwick studio was commissioned to design a café to replace an existing kiosk on the beach. The concept and source of information was a piece of driftwood found on the beach. The café was designed such that the ocean view was not obstructed from the interiors.
The structure is a self-supporting structure measuring 5 meters high, 40m long, and 7m wide. The exterior façade was composed of a steel shell designed by a 3D computer-assisted Adams Kara Taylor engineer. The interiors were comparatively muted with pastel color compared to the exterior.