Benjamin Hubert of Layer Design Unviels 'Scale' – A Modular Acoustic Partition System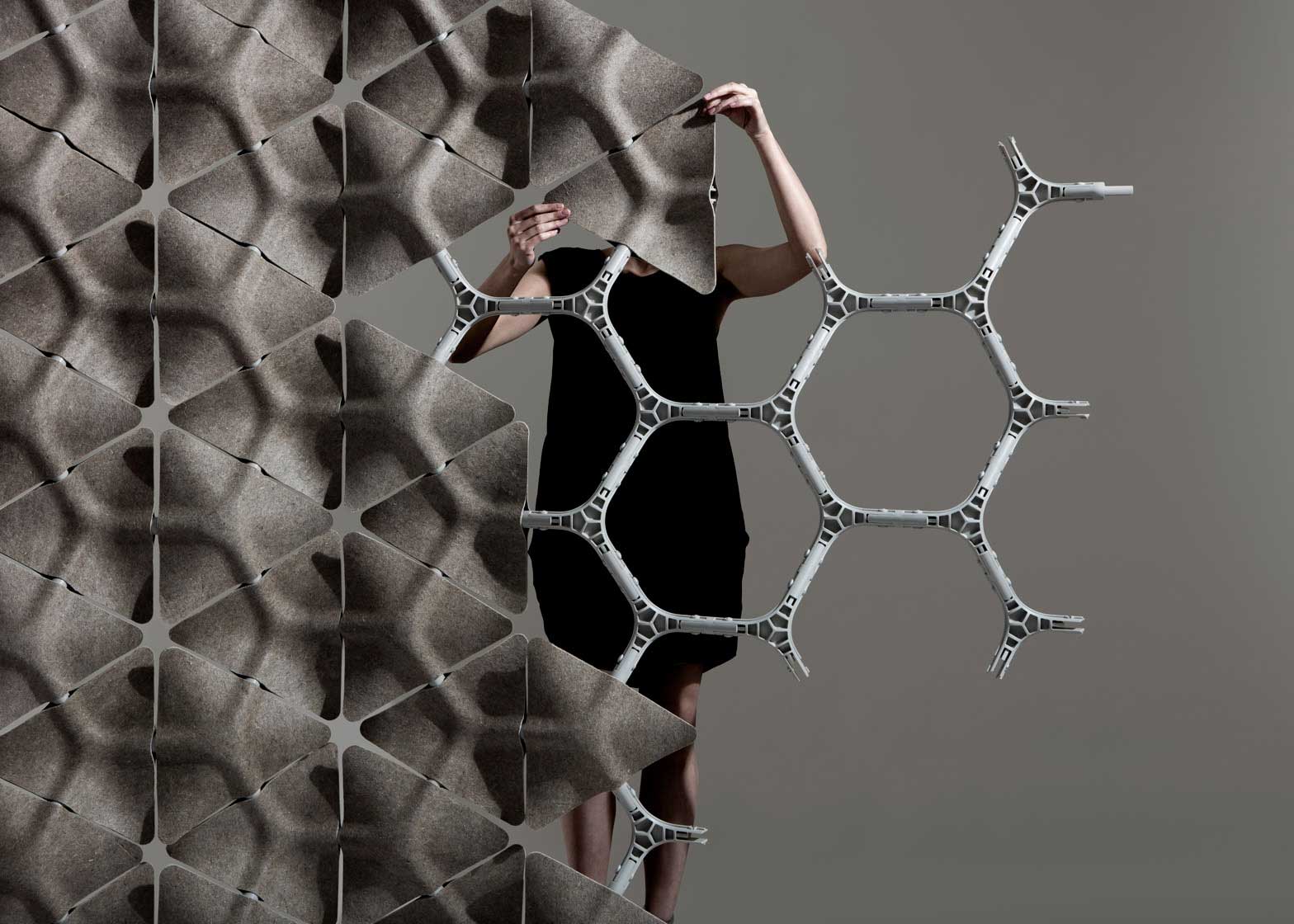 Benjamin Hubert of experience design agency Layer Design has conceived 'Scale' — A super flexible, modular acoustic partition system for asia pacific textile design and interior finishes company, woven image. 'Scale' has been three years in development, and the rigorous design process involved 15 prototyping stages to develop the robust solution.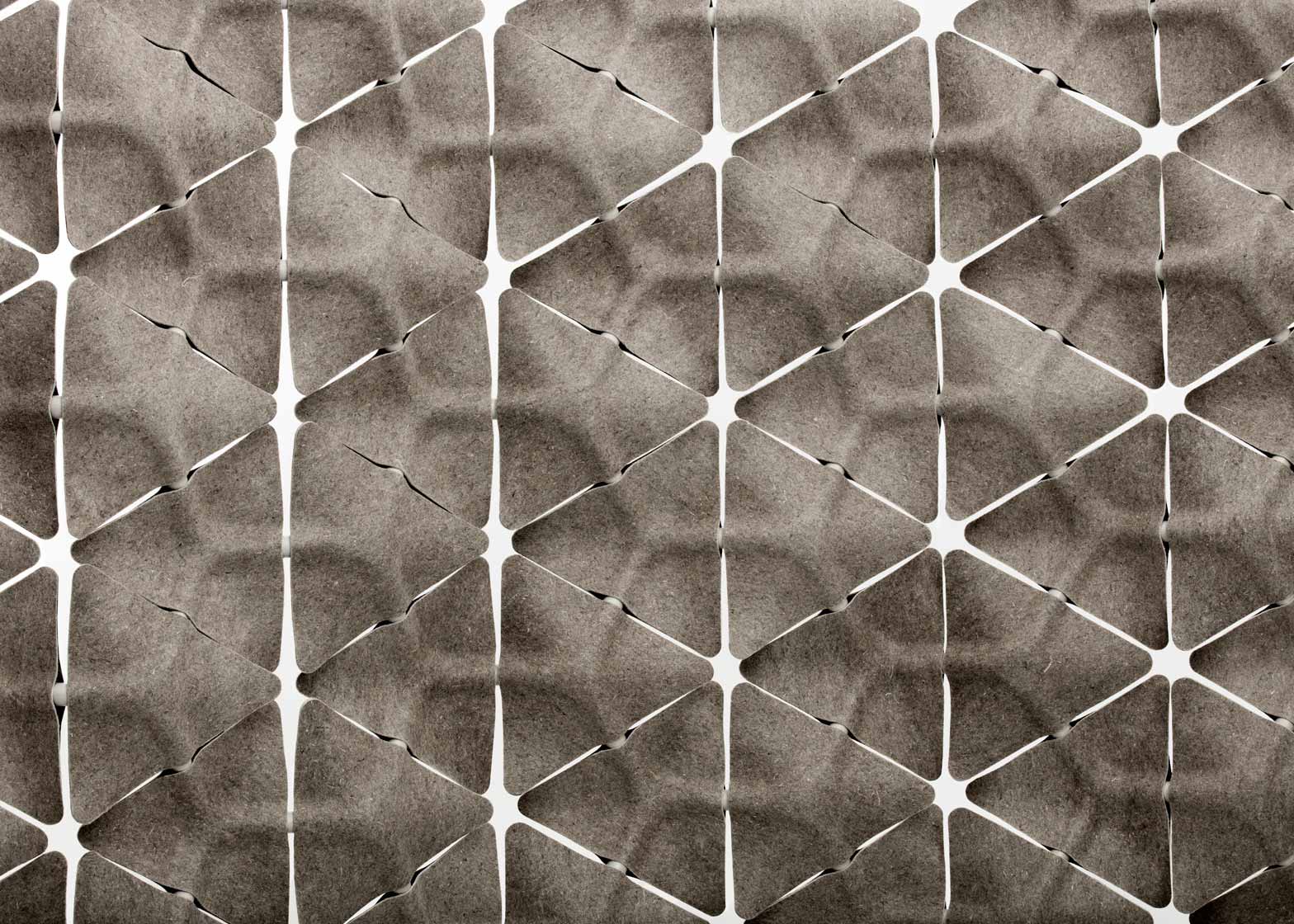 Composed of pressed recycled hemp acoustic tiles, which clip onto an injection moulded recyclable ABS framework mounted onto aluminium, 'Scale' is not only produced from sustainable materials, but can adapt to the needs of a commercial interior over time. For example, it is ideal for a workplace growing and shrinking, that requires flexible work and break-out areas as teams are created and dissolved; or a hotel that has mixed-use public spaces with a variety of needs.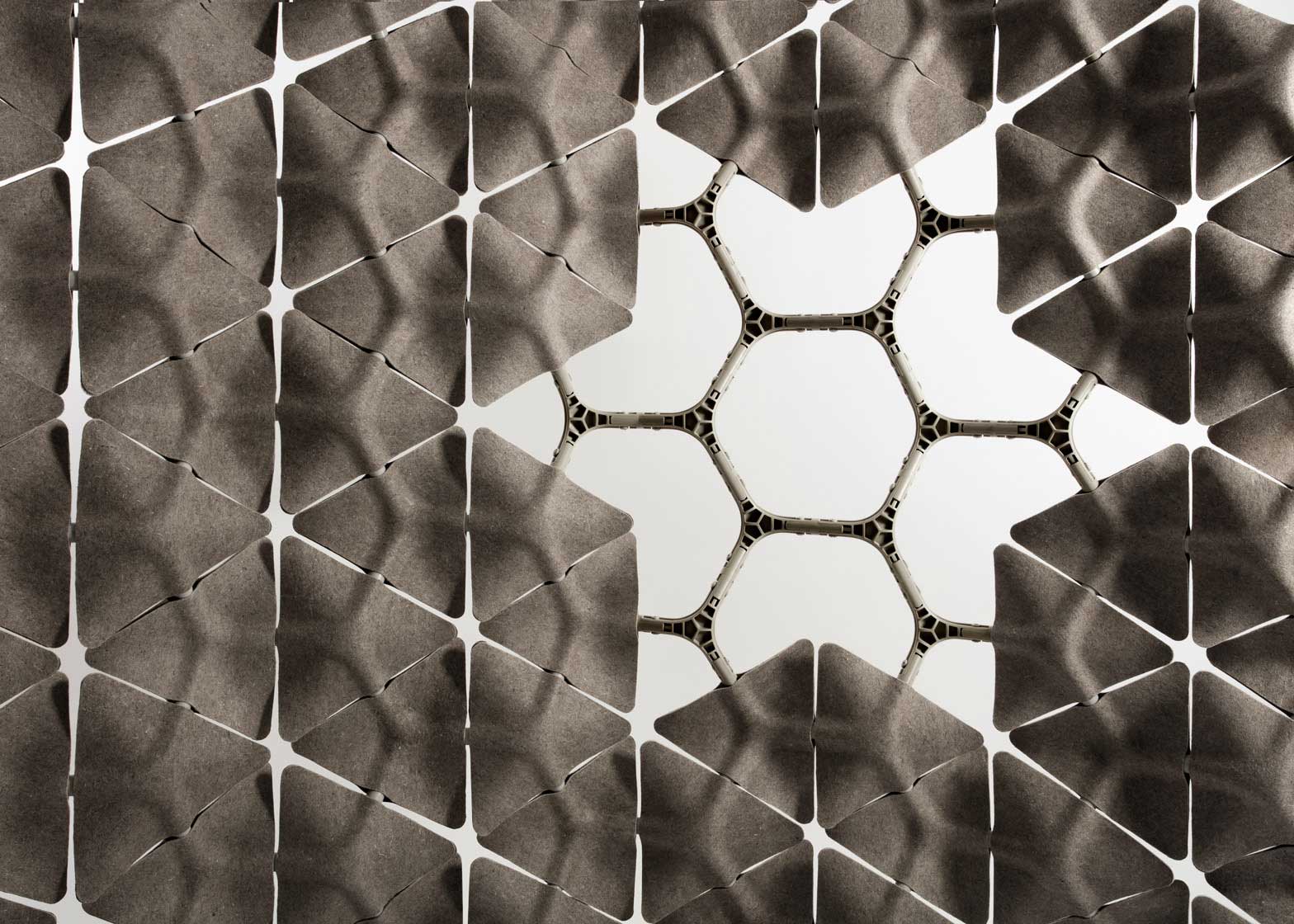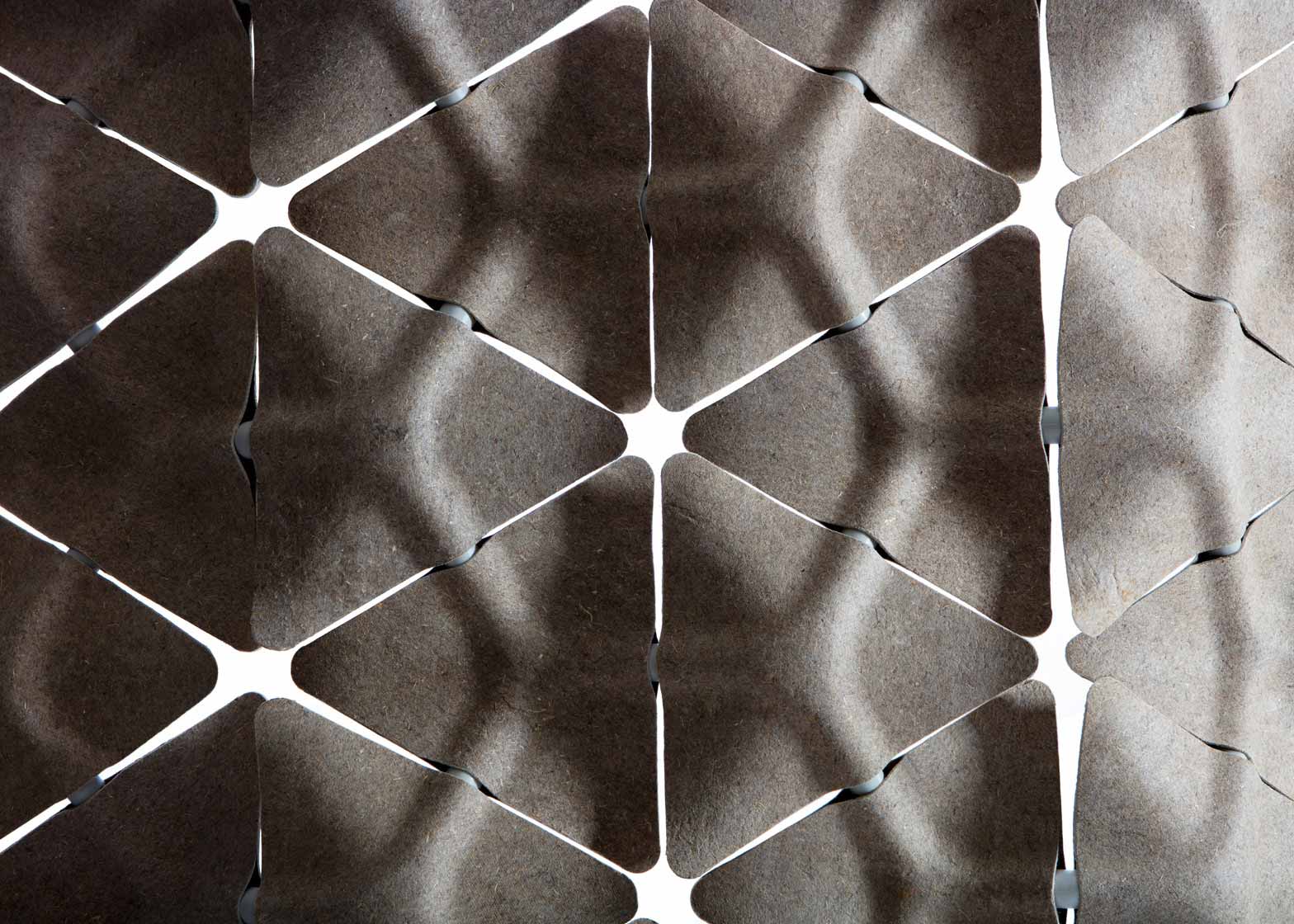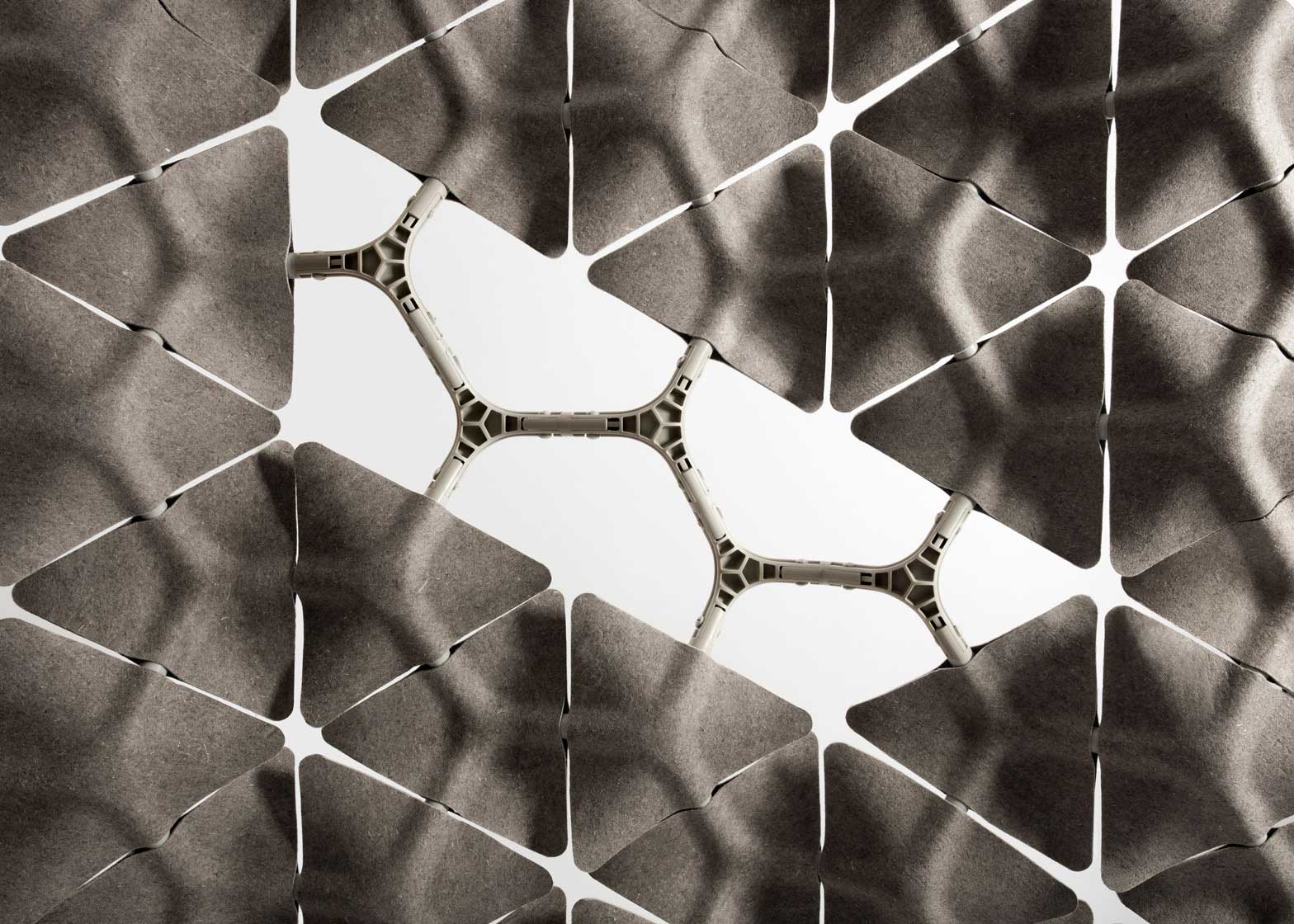 'Scale' can be used in commercial spaces, convention centres and other interiors requiring high performance acoustic separation to create straight walls and gently curved corners. The system can be employed to create both solid and fenestrated divisions, and the 330mm x 330mm tiles have a large surface area for super-efficient audio absorption. The innate product adaptability therefore extends the lifespan of 'scale', and decreases its carbon footprint.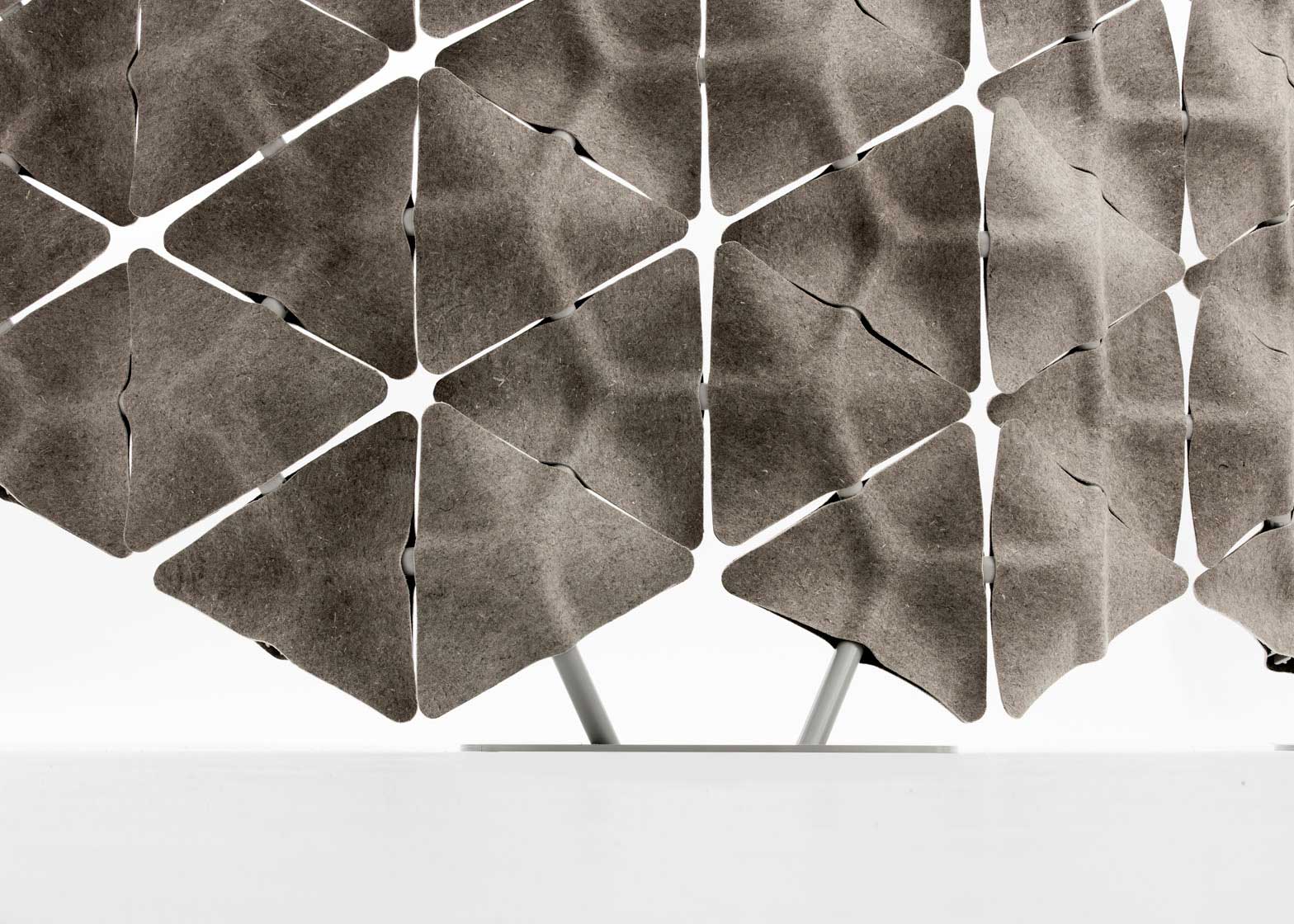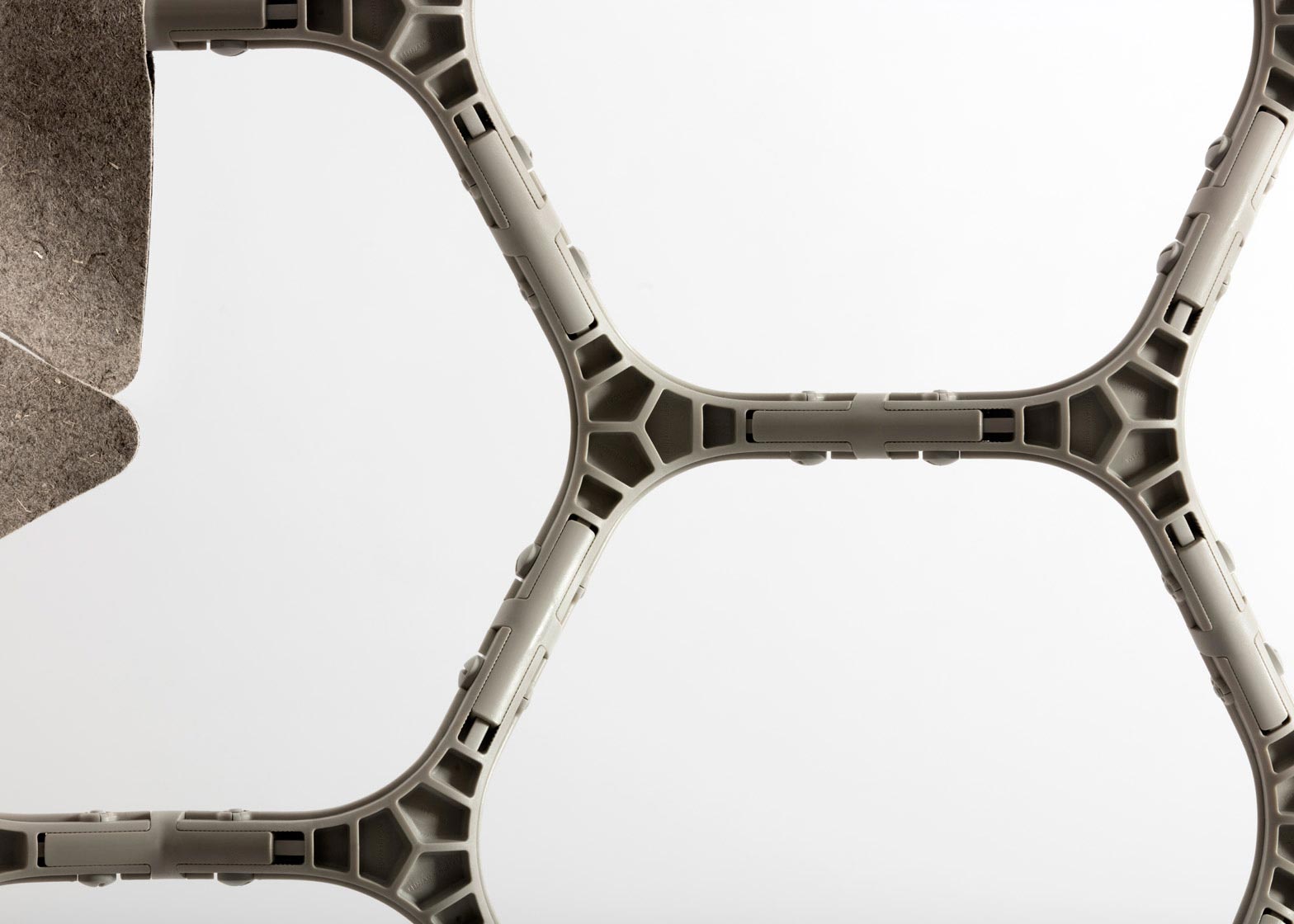 'Scale' is a stand-alone design and, unlike existing acoustic partition systems, it is an intuitive out-of-the-box solution that requires no installation expertise, tools to assemble, or integration with the build architecture. The framework intuitively clips together using a polymer bolt system, and the tiles clip simply to the framework using magnetic fixings. In response to the growing trend of flexible workspaces, the structure is simple to modify and tiles are easily interchangeable, this making it simple to assemble and disassemble.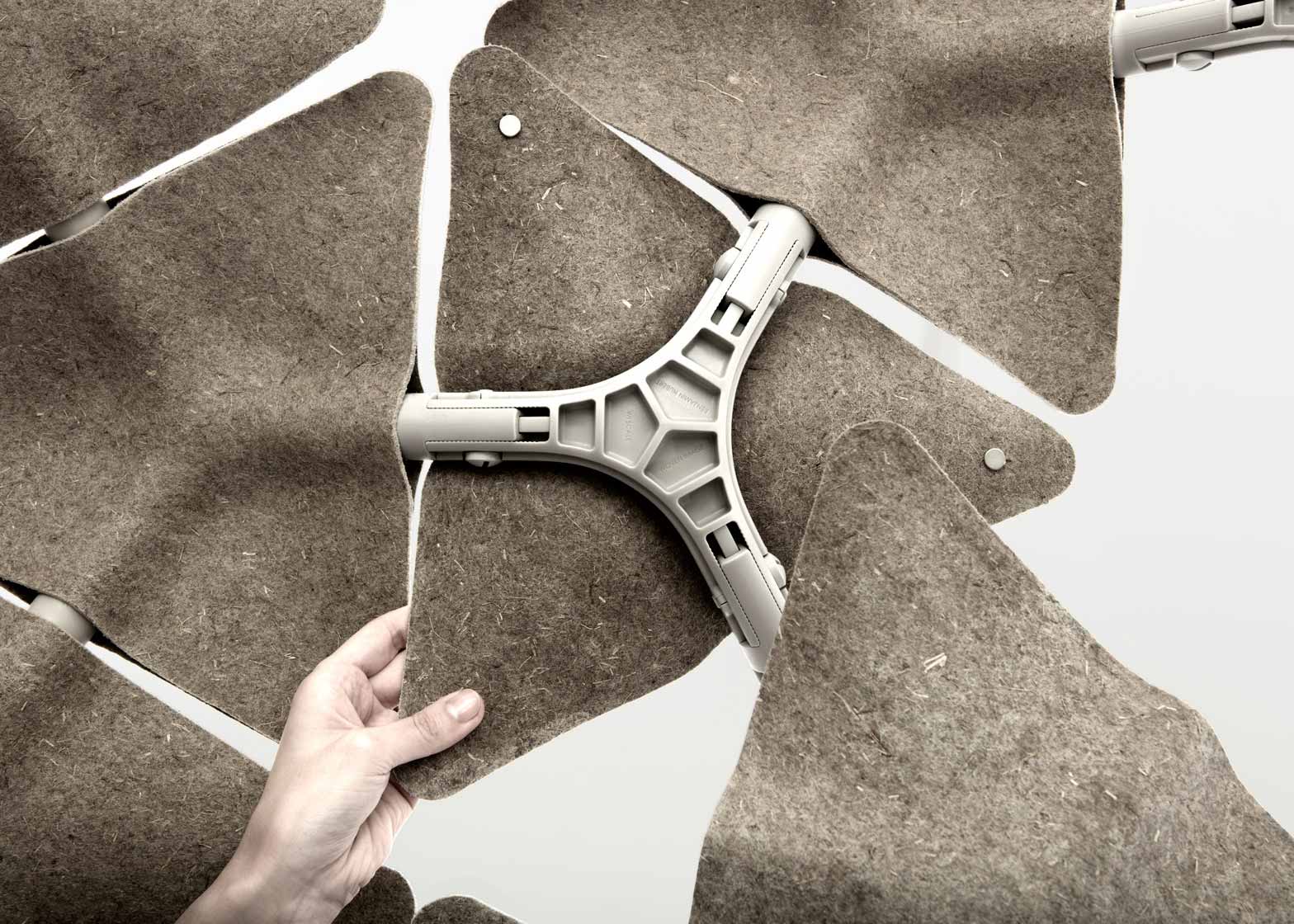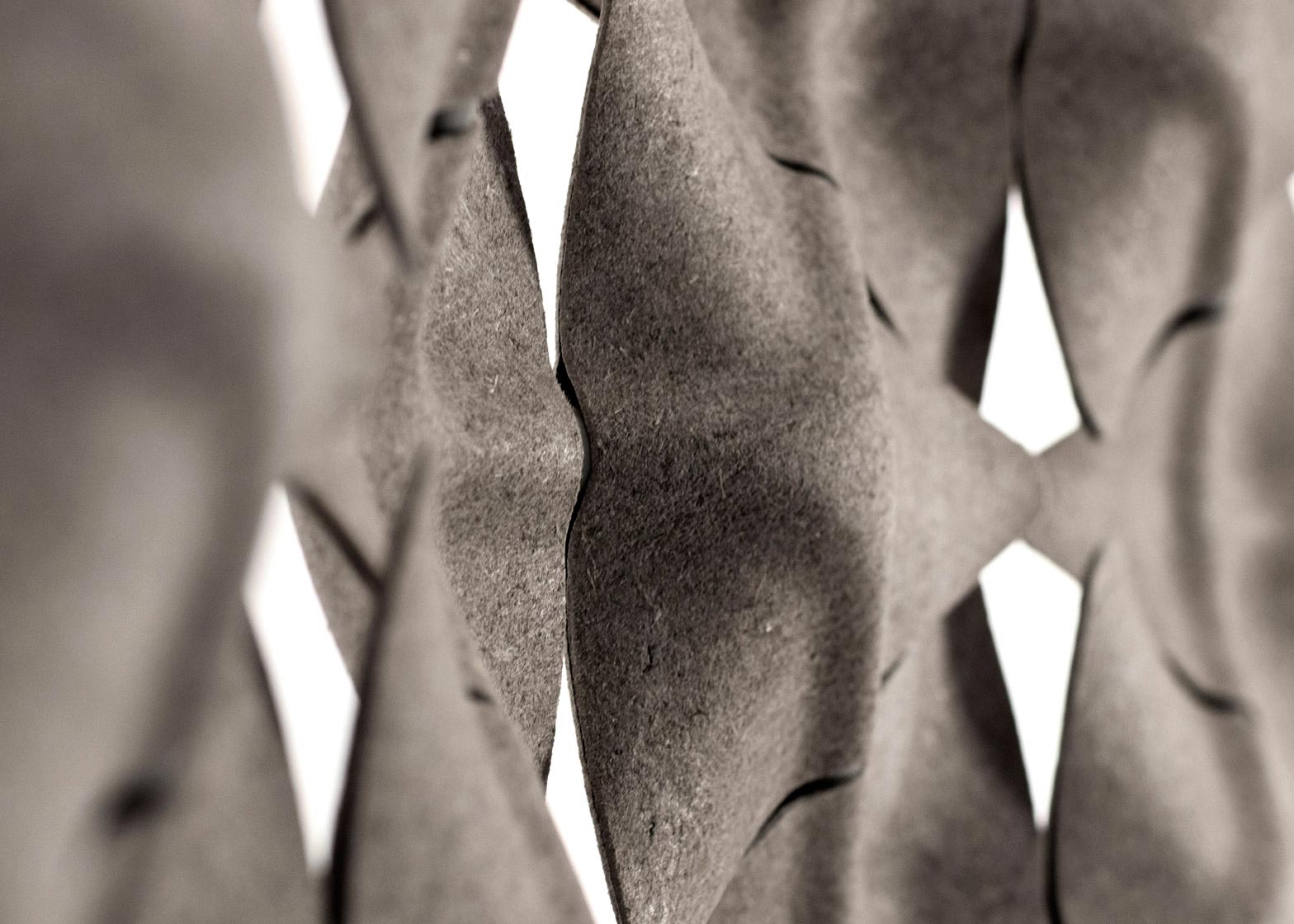 'Workplaces today are constantly in flux, with teams organically growing and shrinking as projects demand. Commercial interior spaces need to be able adapt to these demands and scale for woven image delivers a solution to enable this with both flexibility and adaptability, whilst retaining a strong sense of visual engagement.' – Benjamin Hubert, founder Layer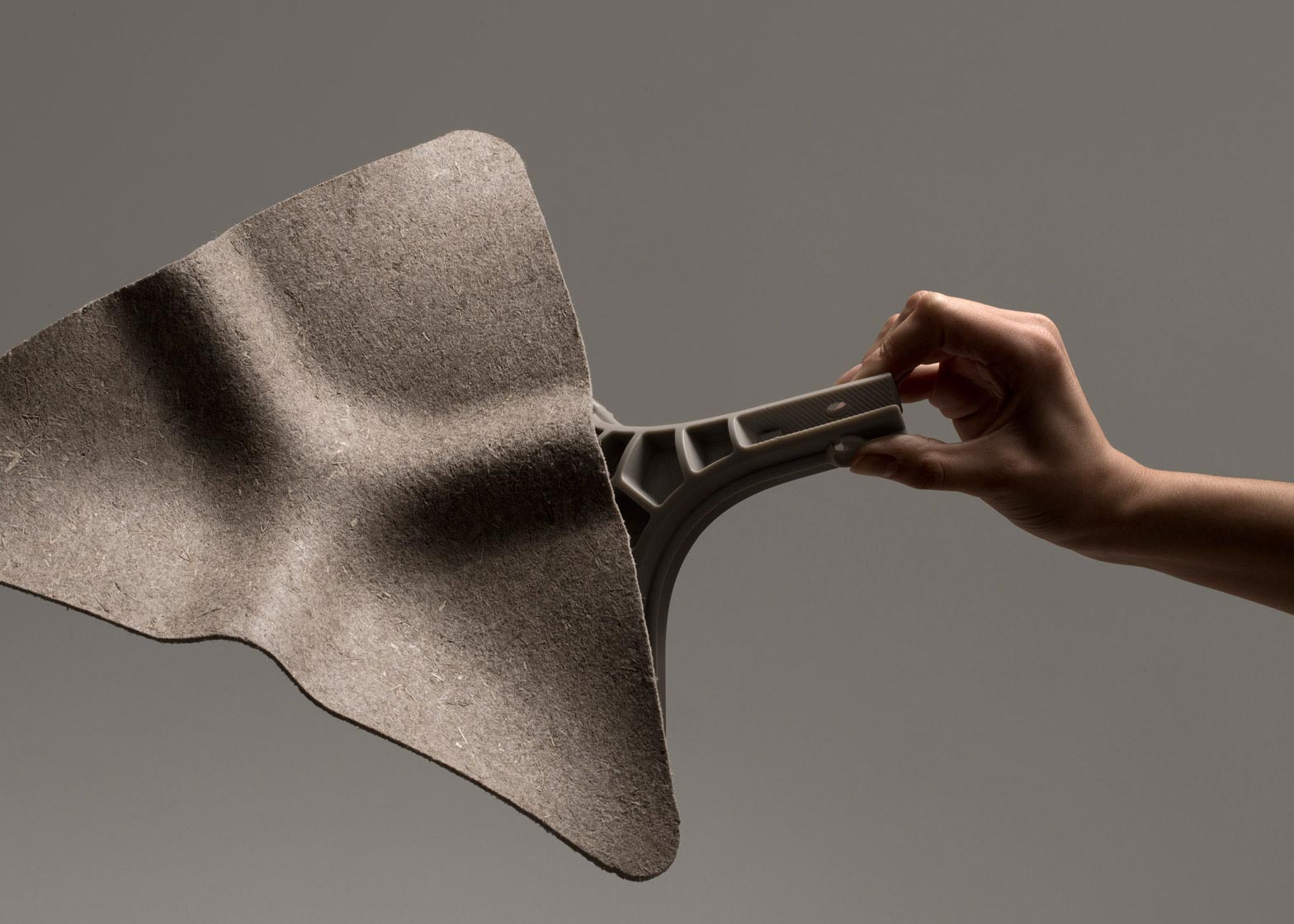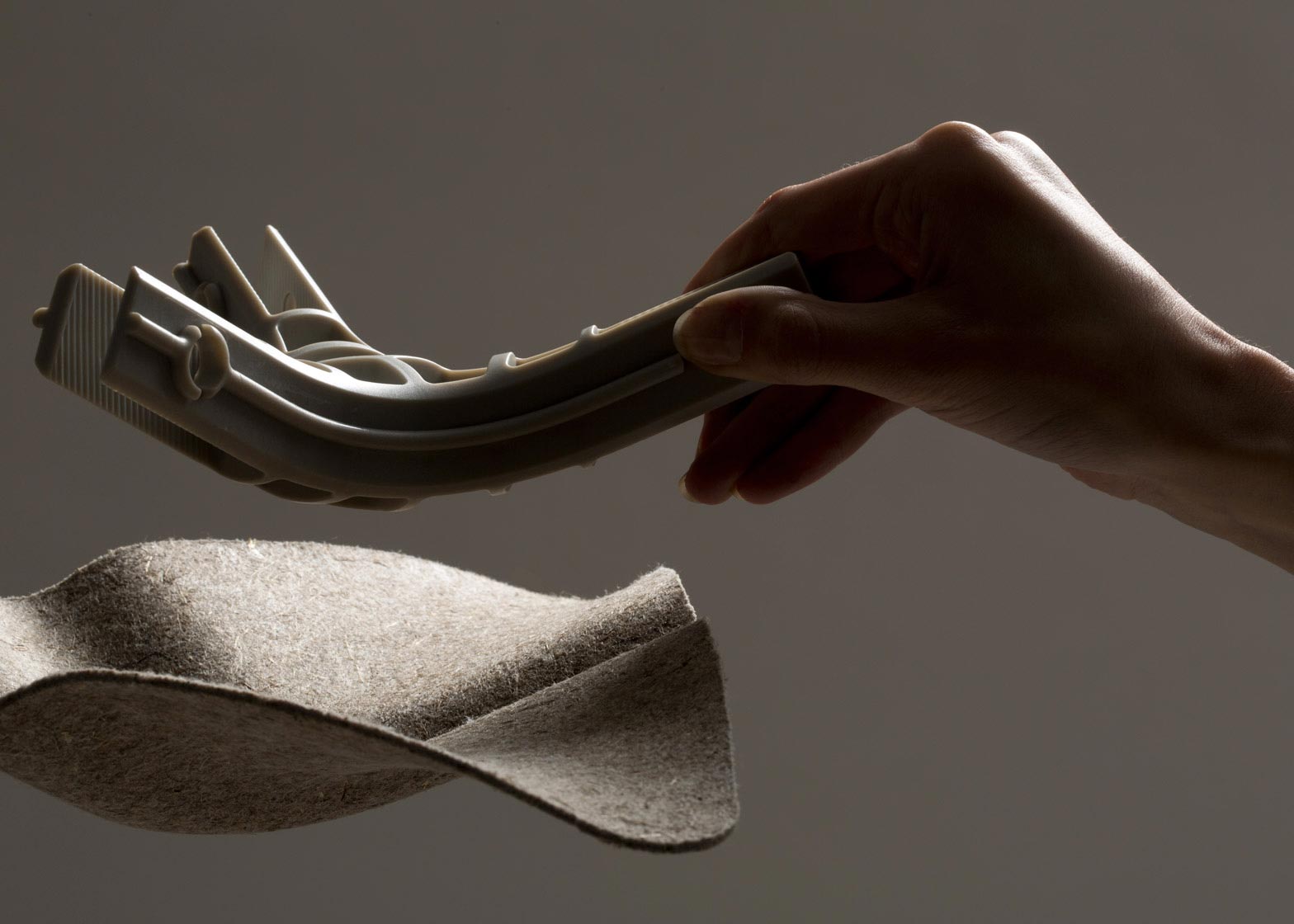 'I believe the emerging work environments will be enriched with our new product scale: a sculptural space divider providing elegance with improved acoustics which is easily demountable and versatile.' – Dettina Groves, new business director, Woven Image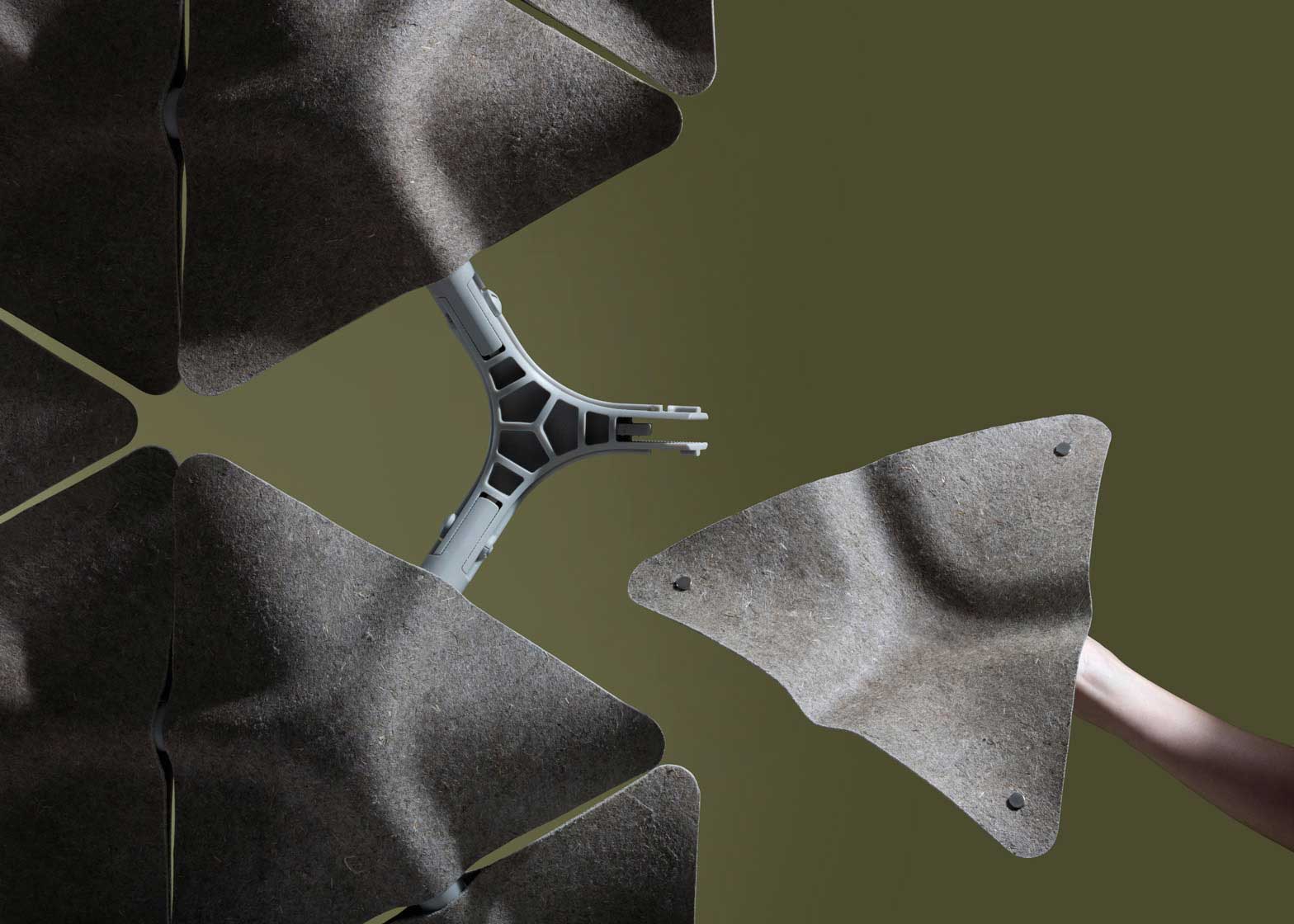 Via > Designboom
Los Angeles based transdisciplinary design firm AN.ONYMOUS lead by Iman Ansari and Marta Nowak , reveals their proposal by Hyperloop Abu Dhabi station for Hyperloop Transportation Technologies (HTT). Hyperloop Abu Dhabi Station proposal for Hyperloop Transportation Technologies (HTT) rethinks and reinvents the very concept of travel and passenger experience in response to new innovation in transpor tation technology and the emergence of a new mode of transportation and mobility: Hyperloop.
Turkish practice Melike Altinisik Architects – MAA which has gained international recognition with their latest project Istanbul's futuristic 369 meter-tall TV and Radio Tower, has won an international competition for the Robot Science Museum located in Seoul , South Korea .